Luxury and elegance reach new heights as Jaeger-LeCoultre introduces two sparkling timepieces, the Rendez-Vous Dazzling Night & Day, to its renowned Rendez-Vous collection. These new timepieces elevate the Rendez-Vous Dazzling concept into the realm of High Jewellery, with a fully diamond-set dial complementing the two circles of diamonds that form the bezel – the Rendez-Vous Dazzling signature. 
Introducing a fully diamond-set dial to the collection for the first time, the new timepieces feature grain-set diamonds in concentric circles radiating from the centre, creating a mesmerising pattern. Skillful gem-setters from the Métiers Rares™ workshop meticulously anchor hundreds of stones using tiny, almost invisible gold beads, resulting in a stunning symmetrical display. With 590 diamonds, weighing approximately 4.67 carats, the dial and case require 58 hours of meticulous gem-setting work.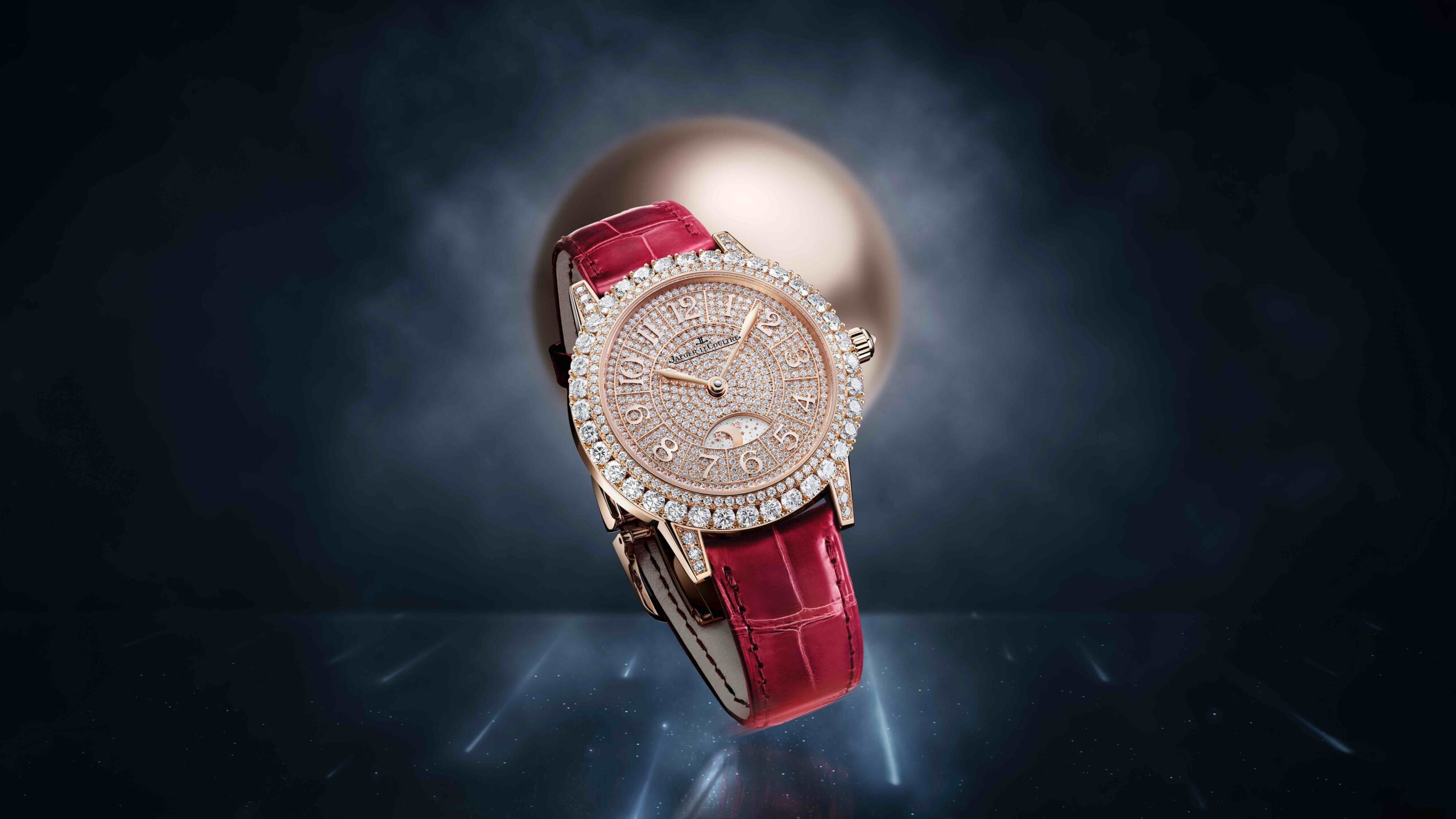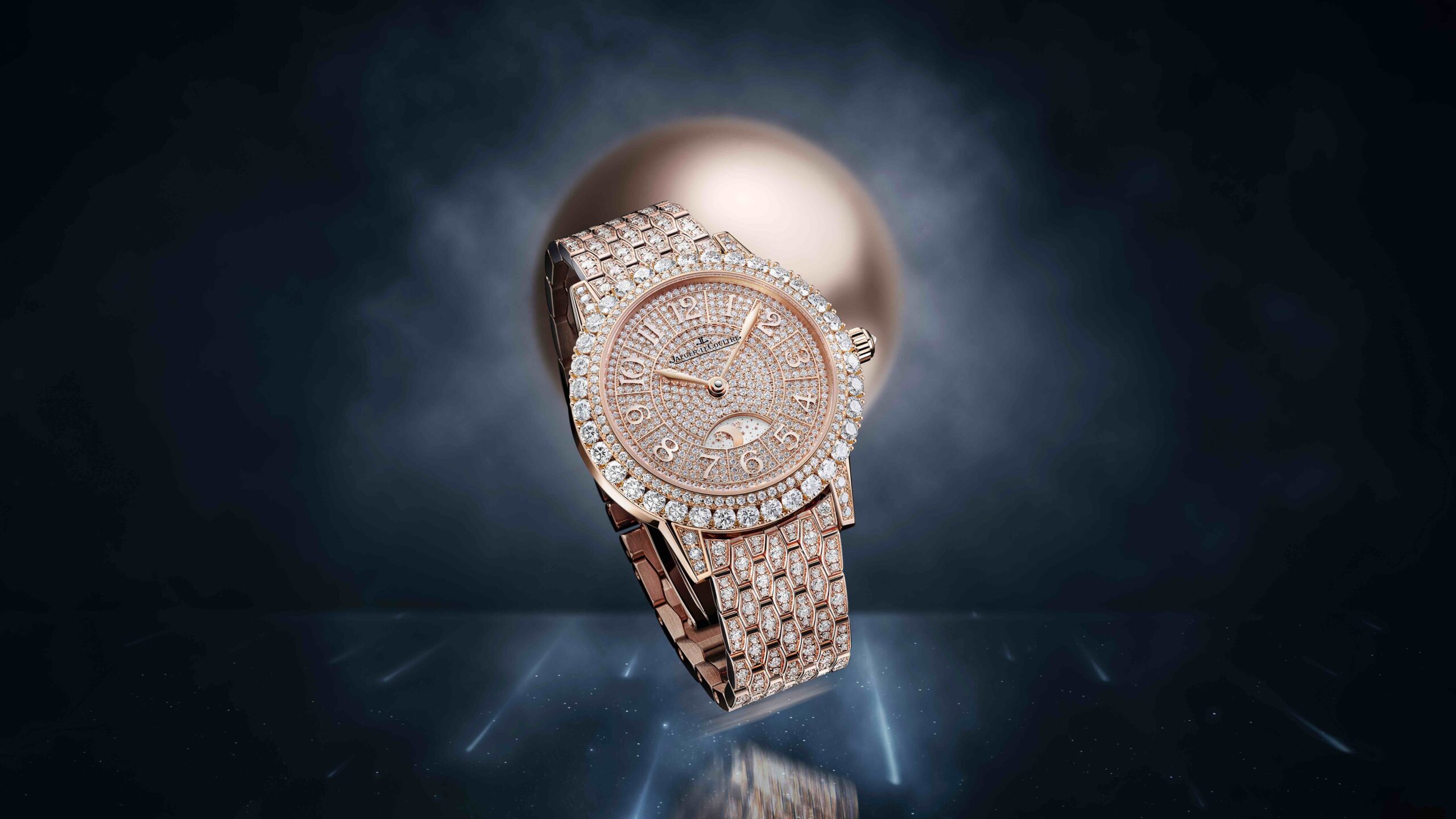 Jaeger-LeCoultre presents two options for the strap; one model is adorned with a vivid red alligator strap that contrasts with the sparkle of the stones, and the other is a pink gold bracelet entirely set with diamonds. The pink gold bracelet, designed initially for the Rendez-Vous Dazzling Shooting Star in 2022, showcases lozenge-shaped links seamlessly joined together like a supple ribbon that gracefully wraps around the wrist. Representing an additional 80 hours of gem-setting, the links are grain-set with a total of 436 diamonds weighing approximately 4.87 carats, bringing the total number of diamonds for this High Jewellery option to an astonishing 1,026 diamonds (approximately 9.54 carats).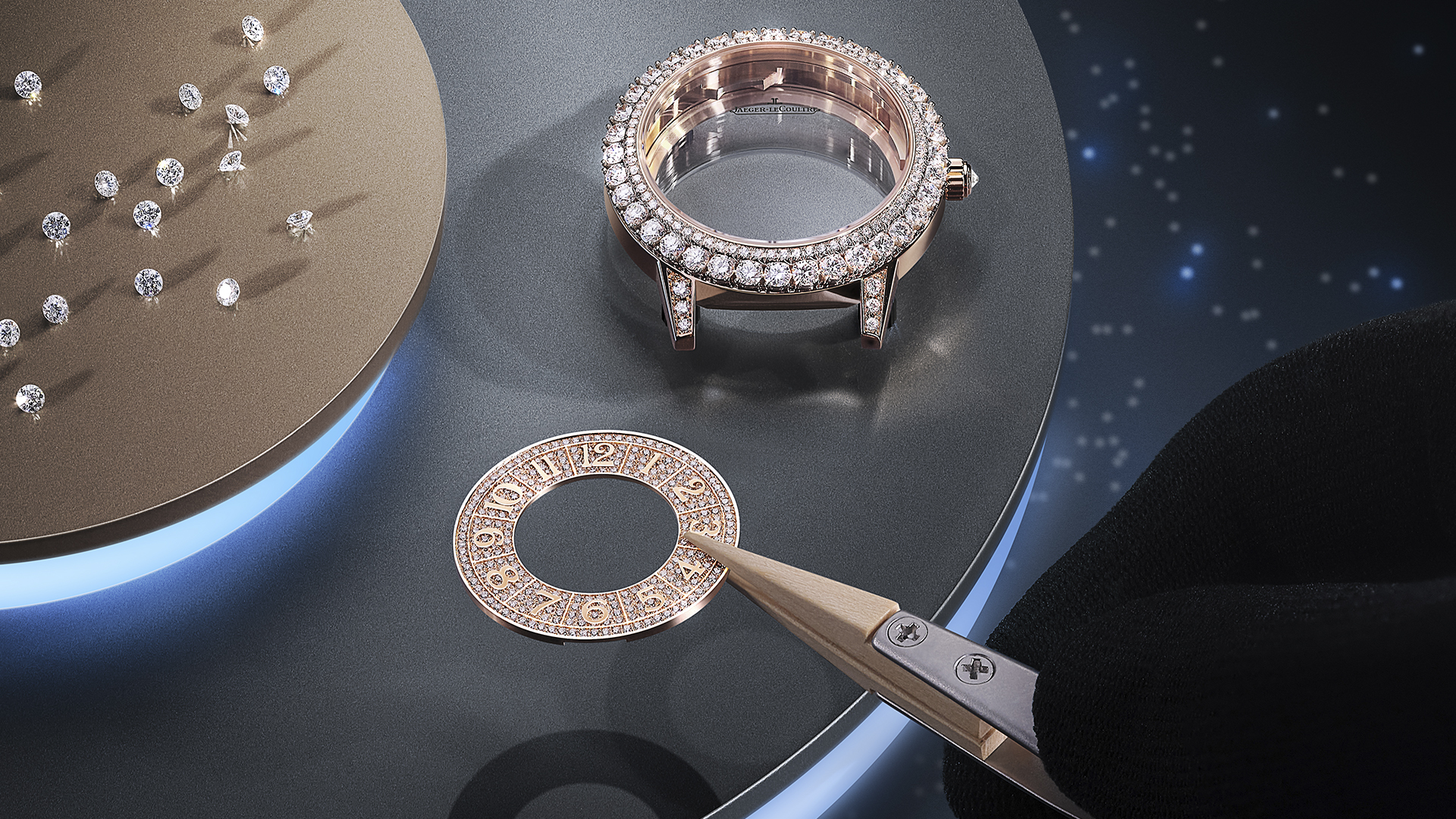 One of the highlights of the watches is the mesmerizing Night & Day mechanism, a complication that beautifully captures the 24-hour cycle of light and darkness. Set on a mother-of-pearl disc that rotates as day turns to night, a polished golden sun alternates with a crescent moon set on a background of stars.
As an ode to contemporary femininity, the new Rendez-Vous Dazzling Night & Day with diamond-set dials reaffirms the watchmaking savoir-faire and jewellery expertise that Jaeger-LeCoultre has cultivated with passion for 190 years.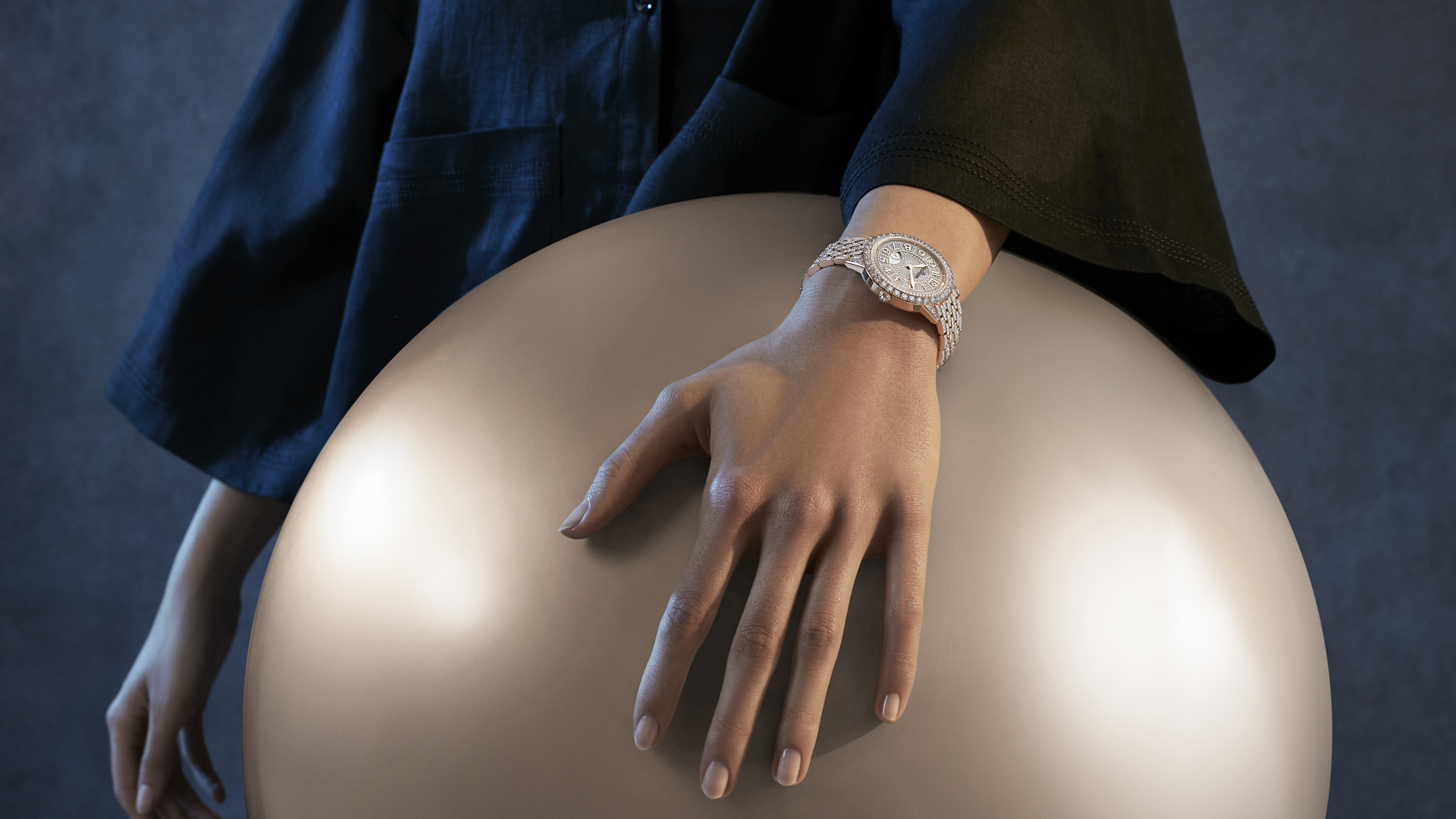 Photos by Jaeger-LeCoultre.