With only 20 units available for sale, this limited edition Jaguar F-PACE is feature-packed with a range of systems that enhance one's driving experience.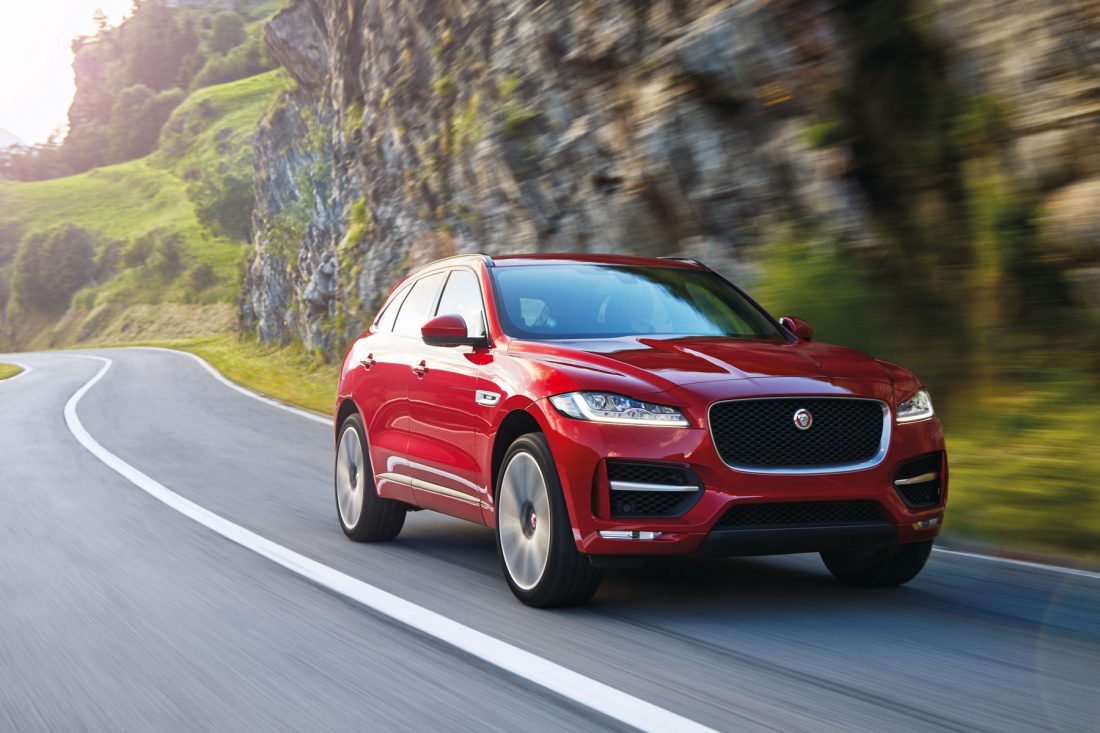 As if the F-PACE, Jaguar's best-selling performance SUV, doesn't turn heads enough already, the marque has now introduced into the Malaysian market three new limited edition variants of the SUV with a new state-of-the-art 2.0-litre, turbocharged 300PS Ingenium petrol engine.
Incorporating advanced technology with an all-aluminium construction, the engine, aka Jaguar's most powerful 2.0-litre Ingenium Petrol engine in production, balances impressive power and strong fuel economy.
Powered by 300PS of horsepower at 5,500rpm and 400Nm of torque at 1,500-4,500rpm, the enhanced engine of the F-PACE offers exceptional acceleration of 0-100km/h in 6.1 seconds and an impressive performance with a top speed of 233km/h (with 22" wheels fitted).
The F-PACE's engine's twin scroll turbocharger is fed by an integrated exhaust manifold that synchronises exhaust pulses from two separate pairs of cylinders, which significantly reduces turbo lag while improving engine response. Its transmission that is paired with the ZF 8HP45 eight-speed automatic transmission delivers exceptionally smooth acceleration with seamless gearshifts and outstanding response.
A sweetener for the F-PACE's impressive features is the state-of-the-art pendulum damper in the torque converter that is extremely effective at absorbing low frequency vibrations. This enables the engine to run at lower speeds without compromising refinement.

Power and sophistication
The powered-up F-PACE is also equipped with Jaguar proprietary leading technologies, Configurable and Adaptive Dynamics. The Configurable Dynamics which is standard on the R-Sport variant, allows drivers to choose Normal or Sports settings for the throttle response, gearbox and steering, thus creating a very personalised driving experience. Adaptive Dynamics, on the other hand modifies the damper response to match the different conditions and driving style. It analyses acceleration, cornering, throttle and brake pedal activity to optimise the suspension settings and maintain the car's dynamism and comfort. Adaptive Dynamics is available in the highest specifications only.
The Jaguar F-PACE is an all-wheel drive performance SUV that is practical for everyday use. It is also Jaguar's first aluminium-intensive model in its class, developed using Jaguar's Lightweight Aluminium Architecture.

Limited edition
With only 20 units available for sale, this limited edition Jaguar F-PACE is feature-packed with a range of systems that enhance one's driving experience, which include the Gesture tailgate, 10-inch Touch Pro, Pro Services and Wi-Fi Hotspot, Lane Keep Assist and Driver Condition Monitor. In addition, Apple CarPlay and Android Auto for seamless smartphone integration also come as standard for all three variants.
The Prestige variant, which is the entry-level version, offers enhanced exterior and other convenient features including a Tyre Pressure Monitoring System, a 20-inch 5 split-spoke 'Style 5031' with Grey Diamond Turned finish alloy wheel, as well as the Rear Seat Remote Release Levers and Power Reclining Rear Seat – all of which add to the vehicle's unique appeal.
Additional features available in the R-Sport (Mid-Spec) variant include the Adaptive LED Headlamps and Signature Daytime Running Lights (DRL), Auto High Beam Assist (AHBA), Ambient Interior Lighting and Gloss Black Roof Rails.
Exclusively in the F-PACE R-Sport (Hi-Spec) is the Adaptive Surface Response (AdsR), which recognises differences between surfaces to exploit available grip by adjusting engine and brake settings. The AdSR operates throughout the vehicle's entire speed range and enables finer optimisation of the vehicle's systems to make the most of the available traction, helping the driver make smooth progress even in the most challenging road conditions.  The R-Sport (Hi-Spec) also comes with 22-inch wheels that will enhance the powerful wheel-to-body ratio of the F-PACE.
Three variants are offered with six colour options namely Fuji White, Santorini Black, Eiger Grey, Portofino Blue, Firenze Red and Indus Silver.
The limited edition Jaguar F-PACE  models are priced at RM436,420.82*, RM470,212.97* and RM485,433.81* respectively (*applicable only to Peninsular Malaysia; excluding road tax and insurance). All prices stated are inclusive of 50% Sales Tax waiver provided for under the economic stimulus plan, Penjana.
The new, powered-up Jaguar F-PACE is available for test drives at Jaguar Land Rover showrooms. Register for a test drive here.
All vehicles distributed by Jaguar Land Rover Malaysia are compatible with the Malaysian climate, environment and fuel quality as well as meet the Malaysian emission standard. All Jaguar vehicles distributed by authorised dealers also come with a 'Jaguar Care' programme which includes a five-year warranty, five years' free service and three years' roadside assistance. Please visit www.jaguar.com.my for more information.
(Source: Jaguar Land Rover)