When it comes to daring ideas, no one does it better than Jacky Tsai, London-based Chinese artist who loves exploring – and challenging – ancestral oriental techniques across a range of mediums.
From painting and sculpture to installations and digital art, he pushes cultural extremes in his style of fusing traditional Eastern artistic techniques and Western pop art.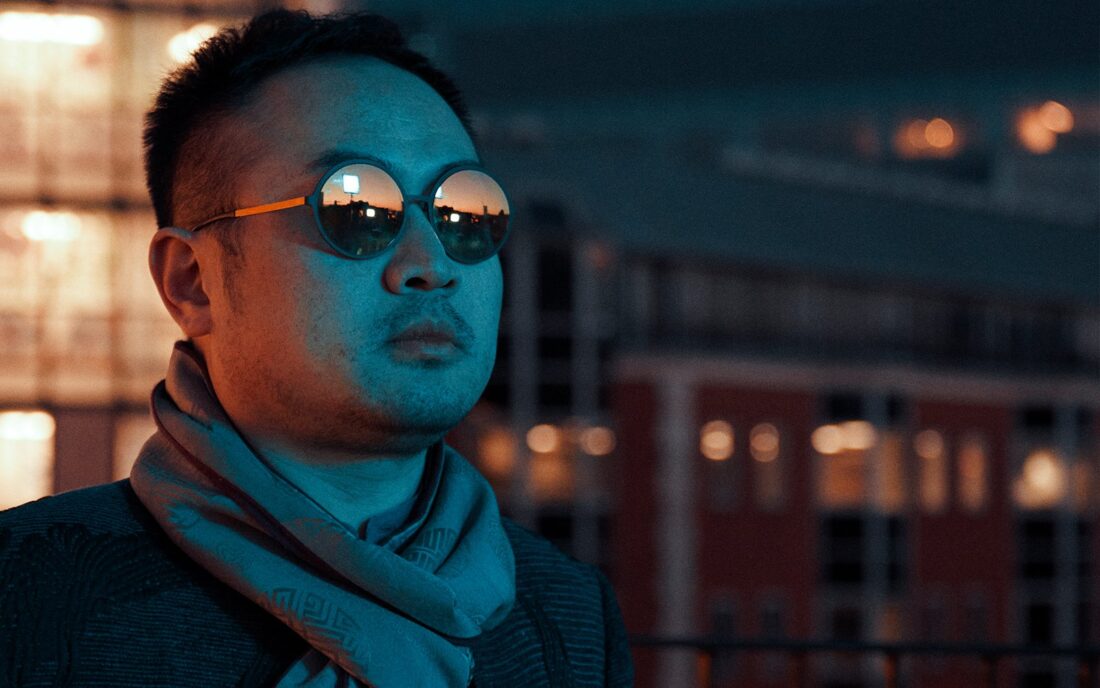 His latest project is a collaboration with Maison Martell, where he has recreated the cognac house's symbol of audacity – the Martell Swift – crossing cultures and regions to combine Martell's spirit of freedom with a jumping tiger referencing boldness leaping into the Chinese Year of the Tiger 2022.
Martell Noblige Limited Edition by Jacky Tsai
The Martell Swift is recreated in Tsai's iconic collaging method, brought to life by elements that make the cognac.
Visuals of grapes, apples and pears come together with imageries of oak barrels as well as grape vines and leaves to make up the bird. They flank a vintage bottle of Martell cognac, embodying the body of the swift. Ships give the swift wings, just as how it is shipped from Cognac to all over the world.
Right below it, a regal tiger leaps forth in a big courageous stride, symbolising the grasping of opportunity in the new year.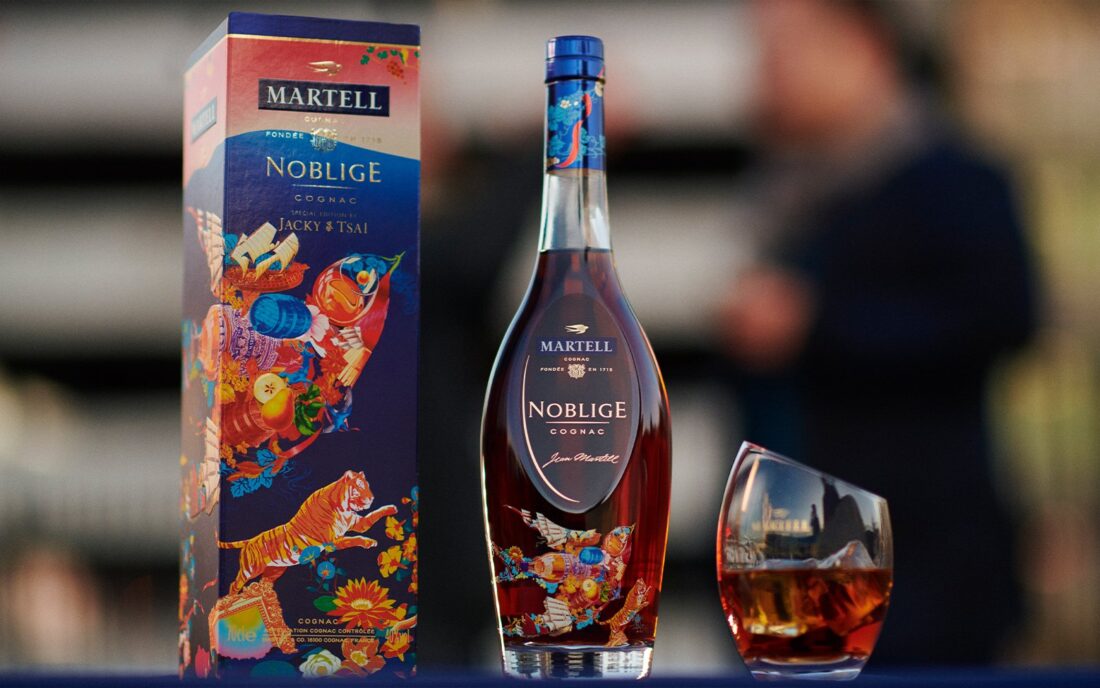 This is Tsai's dynamic vision of the swift, the historic emblem of Maison Martell which symbolises its spirit of freedom and daring.
Enter the world of Jacky Tsai
Inviting all to not just see but also to immerse themselves in the creation, Martell presents a digital feature that will bring the swift to life in full colour and design as Tsai designed for it to be experienced.
View this post on Instagram
Scanning a QR code unlocks an augmented reality experience, where swift, tiger and all of Martell's most iconic elements leap from the bottle and celebrate the limited edition expression – an audacious demonstration of the artist's expertise across multiple mediums.
A marriage of strength and smoothness
Martell Noblige combines the savoir-faire of Maison Martell with an energy, intensity and attitude on its own. It cradles a selection of more than 100 eaux-de-vie distinguished by the round, generous sensuality of sweet fruit and the sophistication of woody notes. A blend of the four most prestigious crus which creates an impeccably balanced cognac blending roundness and power.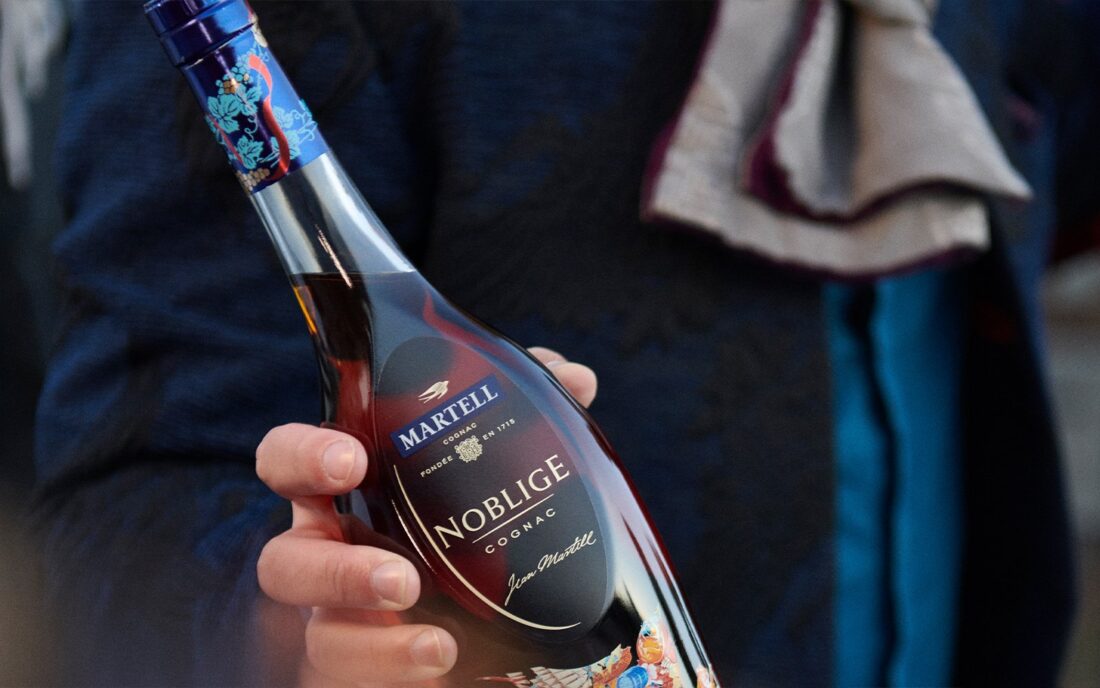 It pours to a dark gold shade with copper hues. On the nose, it blooms with abundant fruit notes of pear and prune, exotic hints of vanilla pod and caramelised grape before tailing off with a distinctive woody character with notes of myrrh, cedar and fine-grained oak.
On the lips, it tempts with an elegantly structured marriage of strength and smoothness with a good length.
Get yours at the official Shopee page here. Learn more at the official Martell website here and stay updated on upcoming limited editions and new launches on the official Martell Facebook page here.
(Source: Martell)