From familiar faces like Neelofa and Scha Alyahya to international figures such as K-pop idol Sandara Park and Hong Kong personality Elva Ni.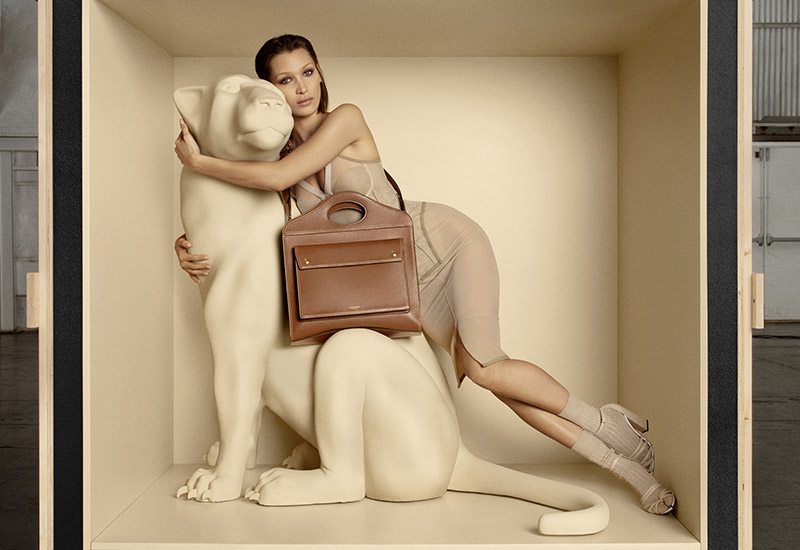 There's at least a dozen designer bag launches every month (see: The Bag Edit). Some are designed to ride on current fads, some to last a lifetime and others for every occasion in between. Only every once in a while does a bag achieve it-status…and it looks like Burberry has hit the spot with its new Pocket Bag.
First introduced in the Autumn-Winter 2019 collection, the Pocket Bag is the British luxury house's latest signature bag designed by Chief Creative Officer Riccardo Tisci. The structured tote draws inspiration from an archival design, reinterpreted with the addition of a front pocket and leather taping that signals the brand's equestrian heritage. It is crafted in Italy and finished with contrast topstitching and hand-painted edges.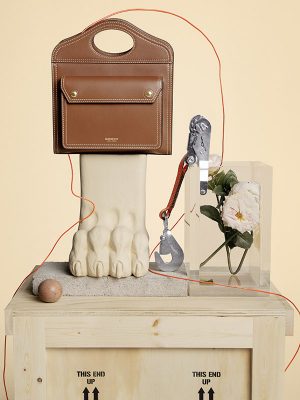 To celebrate its launch, Burberry introduced a bag campaign starring Bella Hadid last month. Captured in a series of images and videos by Inez and Vinoodh, the campaign presents Hadid in all her raw power and feline femininity – reflecting the Burberry Animal Kingdom established by Thomas Burberry and built upon by Tisci.
"I absolutely loved shooting this campaign, letting my inner animal spirit run free!" Bella commented on the campaign. "We had so much fun on set, the mood was really sultry and playful, I felt we were really capturing that feline energy and power. This is my second campaign for Burberry and it is always such an exciting experience working with Riccardo – he has such amazing creative ideas and ways of interpreting a collection."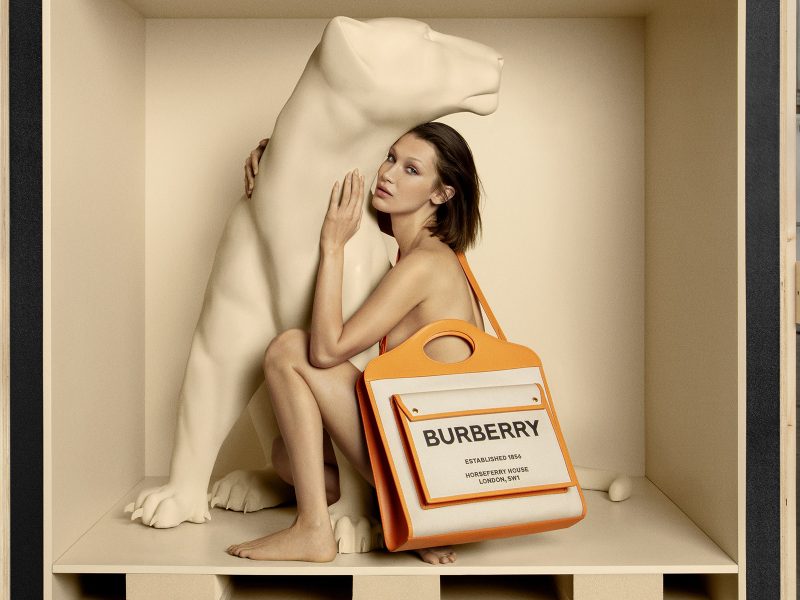 Since then, we've spotted several celebrities and fashion influencers copping the tote in various sizes and colourways. Among familiar faces include Neelofa, Scha Alyahya, Jane Lau and Juwei Teoh, each styling the canvas version with their ensembles.
Other international celebrities have also jumped on the bandwagon, such as K-pop idols Hyoyeon, Sandara Park and Yeri; Australian actress Sarah Ellen and beauty guru Lily May Mac; Hong Kong personalities Elva Ni and Laurinda Ho; and many more prominent figures.
See how the glitterati matched their Pocket Bags in the gallery below.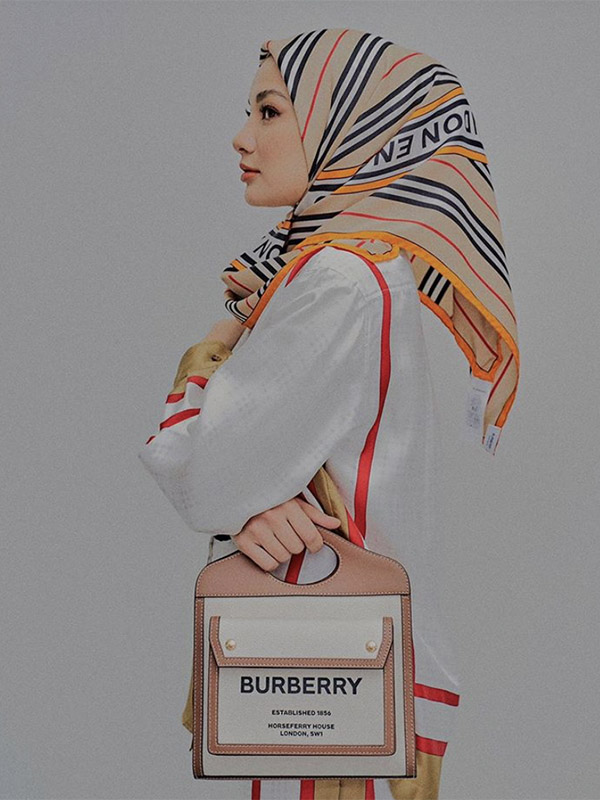 Malaysian actress, TV presenter and entrepreneur Neelofa (Photo: @neelofa/Instagram)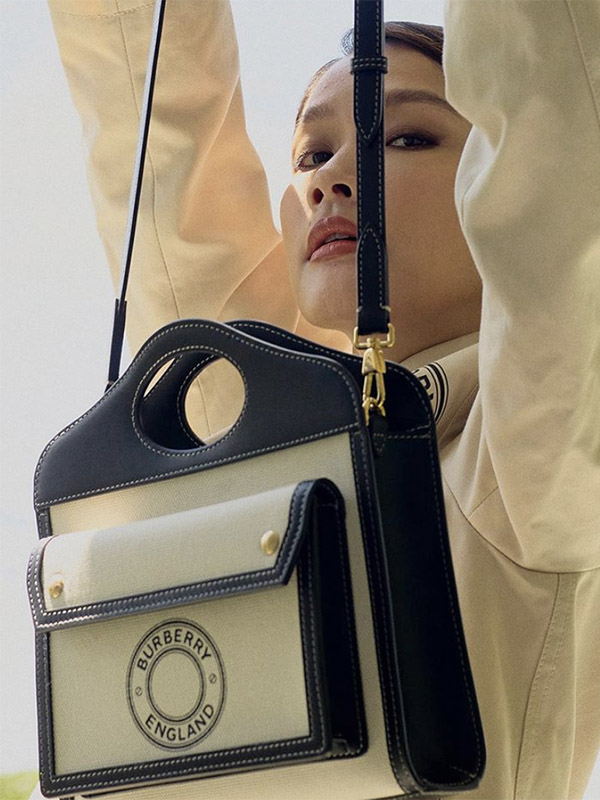 Malaysian actress and TV host Scha Alyahya. (Photo: @schaalyahya/Instagram)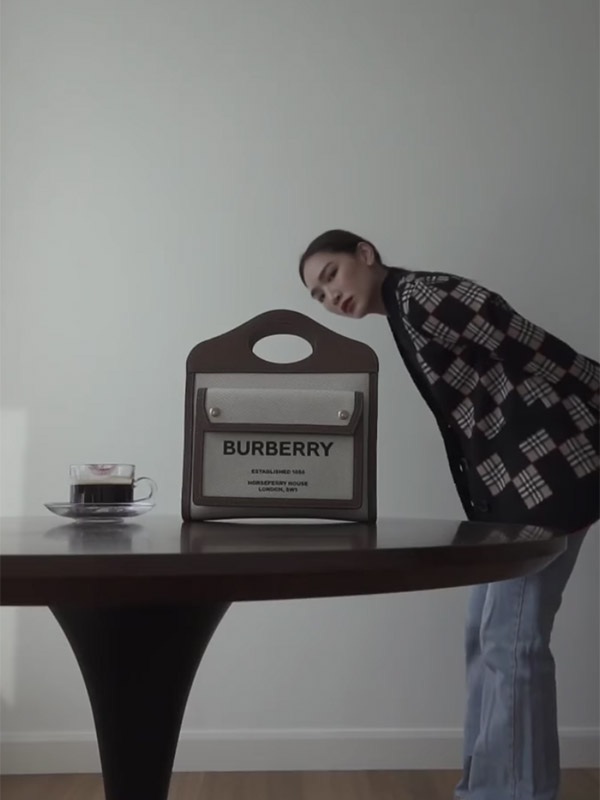 Malaysian influencer and entrepreneur Jane Lau (Photo: @janechuck/Instagram)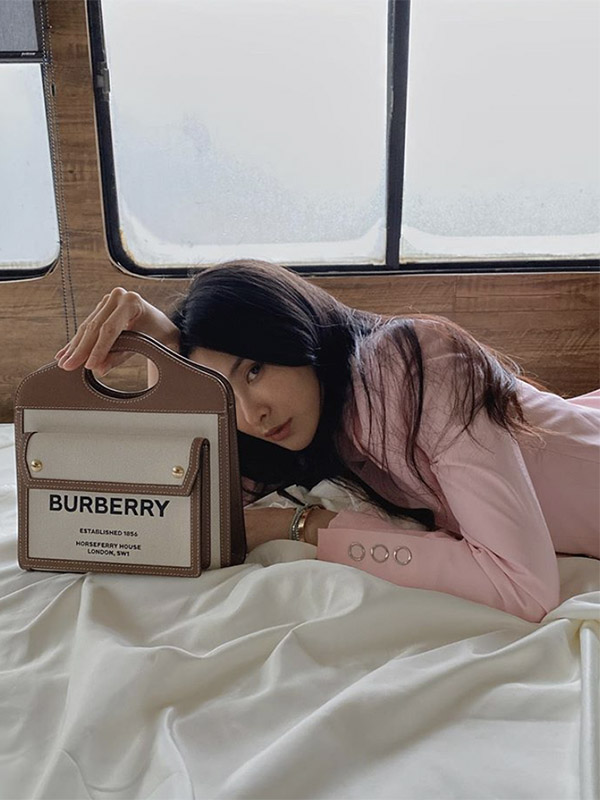 Malaysian influencer Juwei Teoh (Photo: @juweiteoh/Instagram)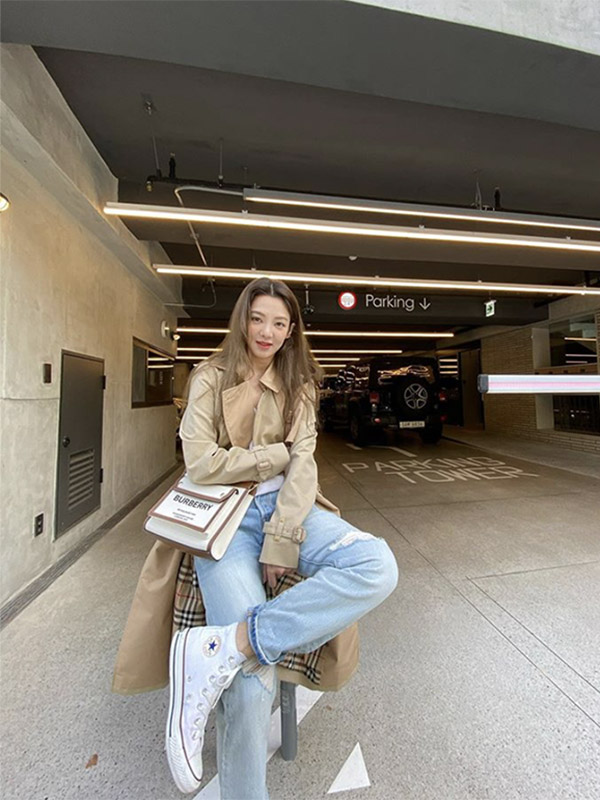 South Korean DJ Kim Hyoyeon (Photo: @hyoyeon_x_x/Instagram)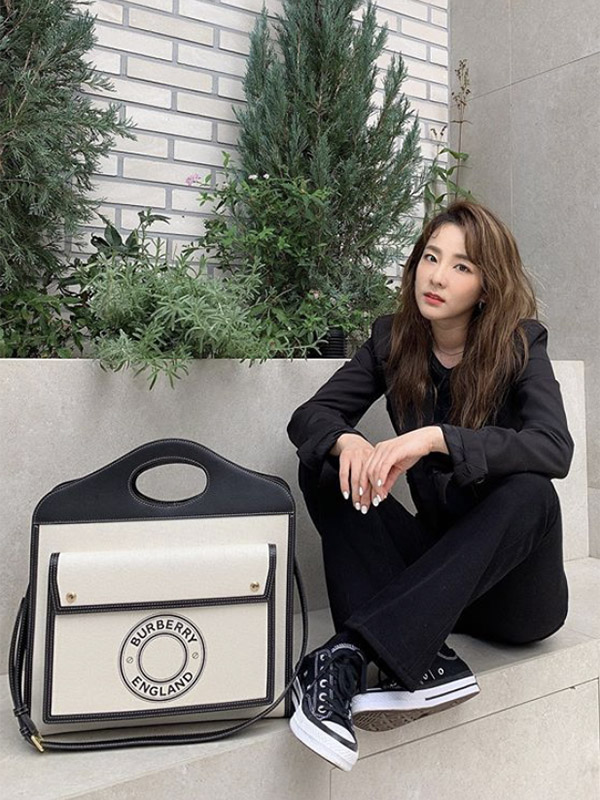 South Korean singer Sandara Park (Photo: @daraxxi/Instagram)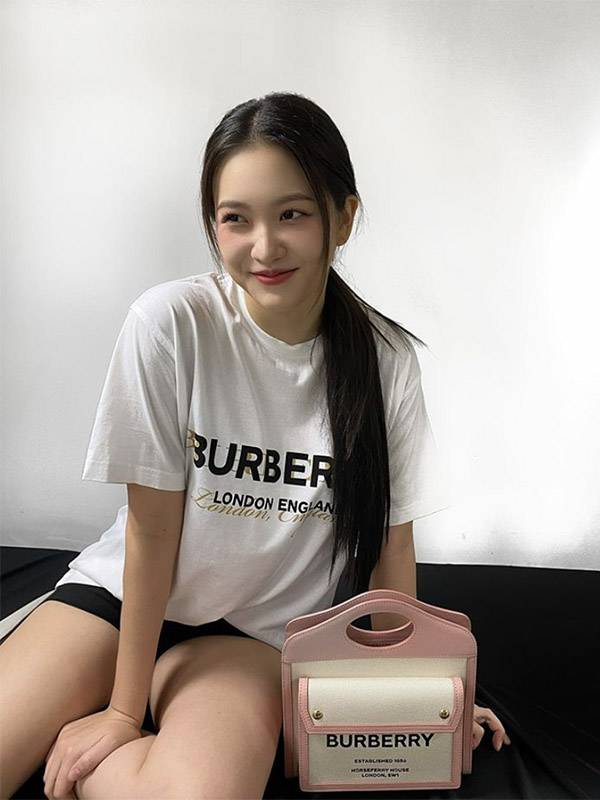 South Korean singer Yeri (Photo: @yerimiese/Instagram)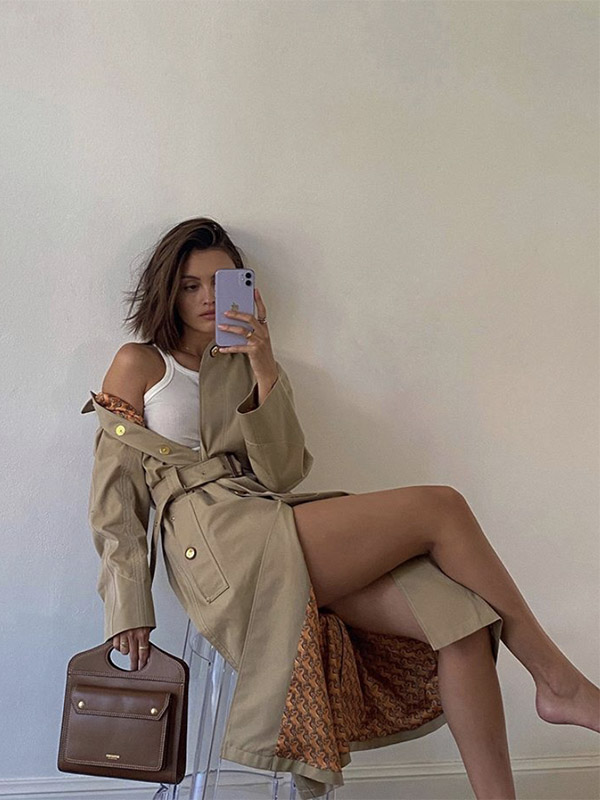 Australian actress Sarah Ellen (Photo: @sarahellen/Instagram)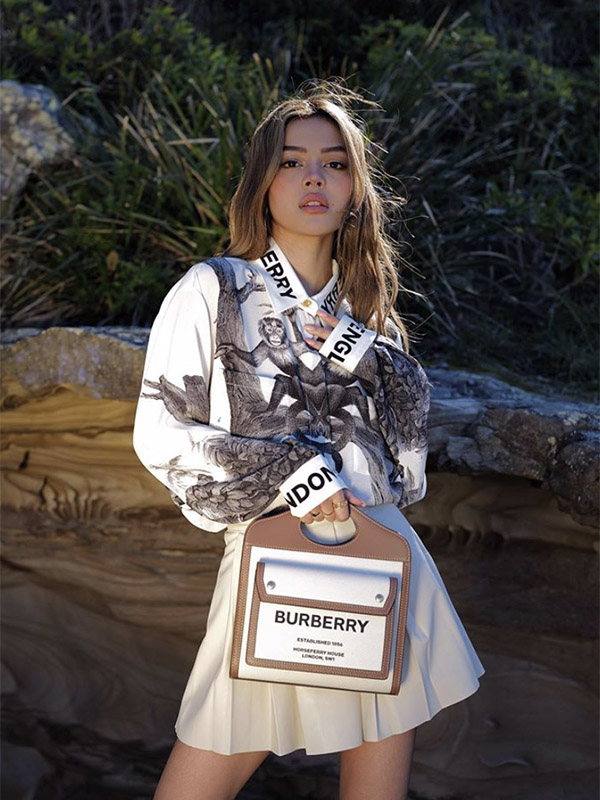 Australian beauty guru Lily May Mac (Photo: @lilymaymac/Instagram)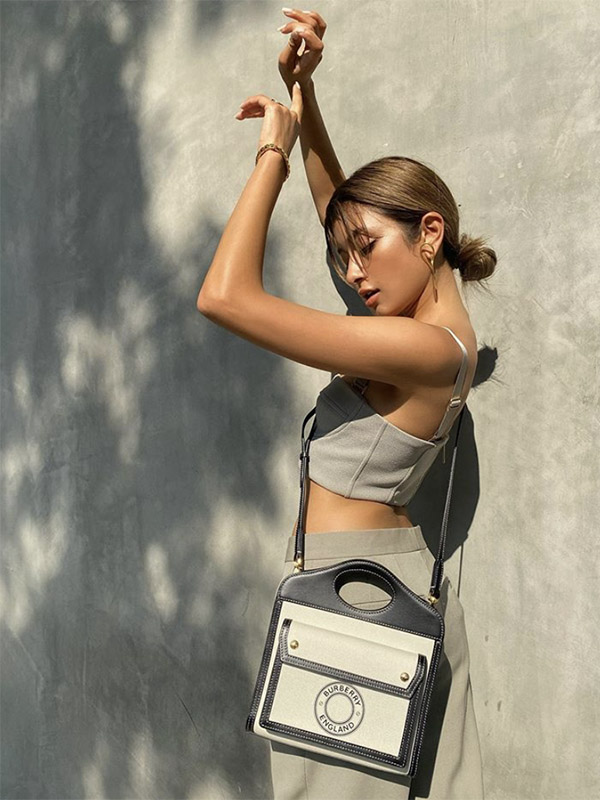 Japanese fashion model Rola (Photo: @rolaofficial/Instagram)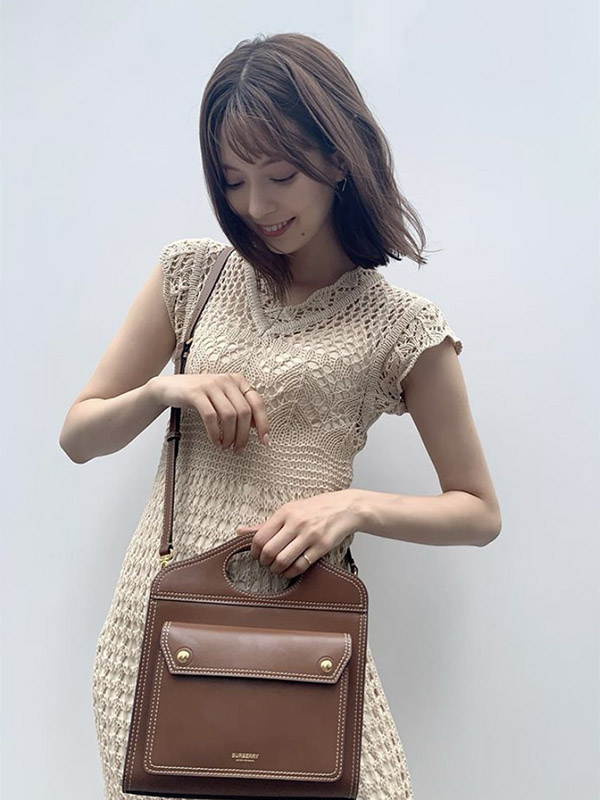 Alissa Yagi (Photo: @alilouss/Instagram)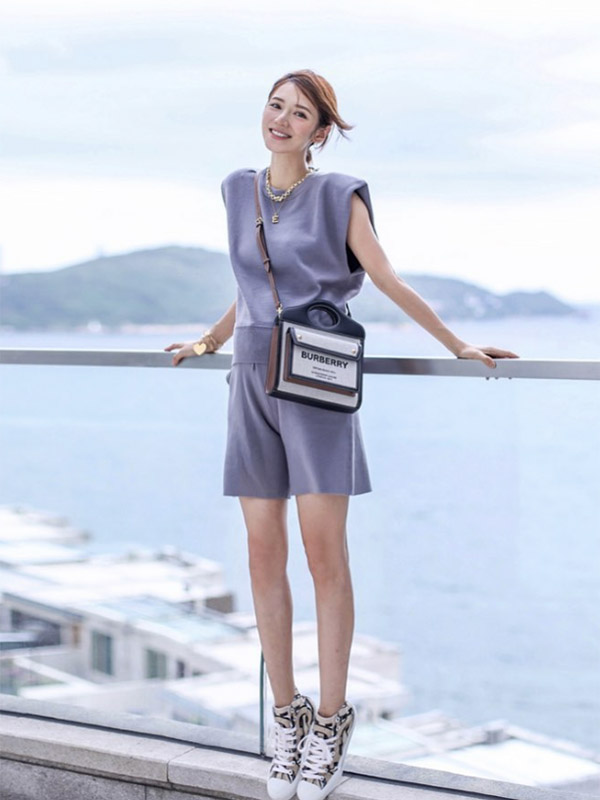 Hong Kong actress, model and TV host Elva Ni (Photo: @misselvani/Instagram)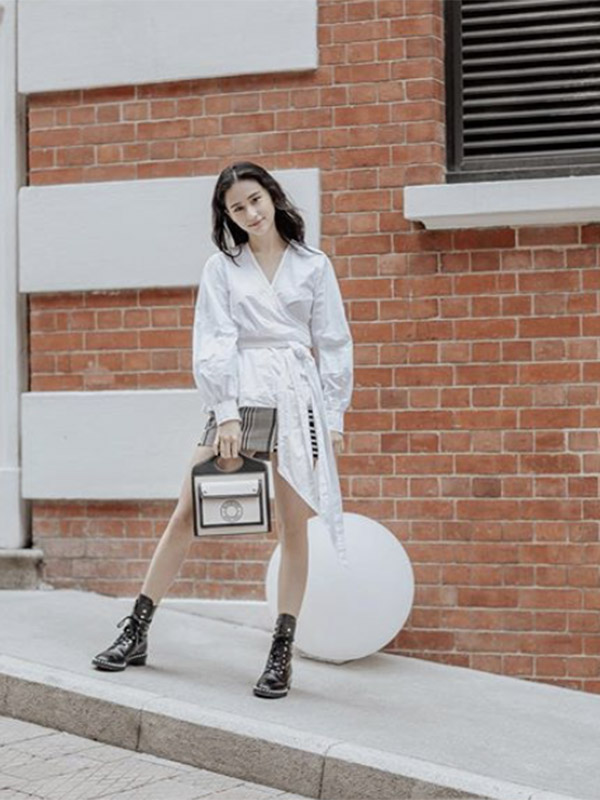 Hong Kong personality Laurinda Ho (Photo: @laurinda_ho/Instagram)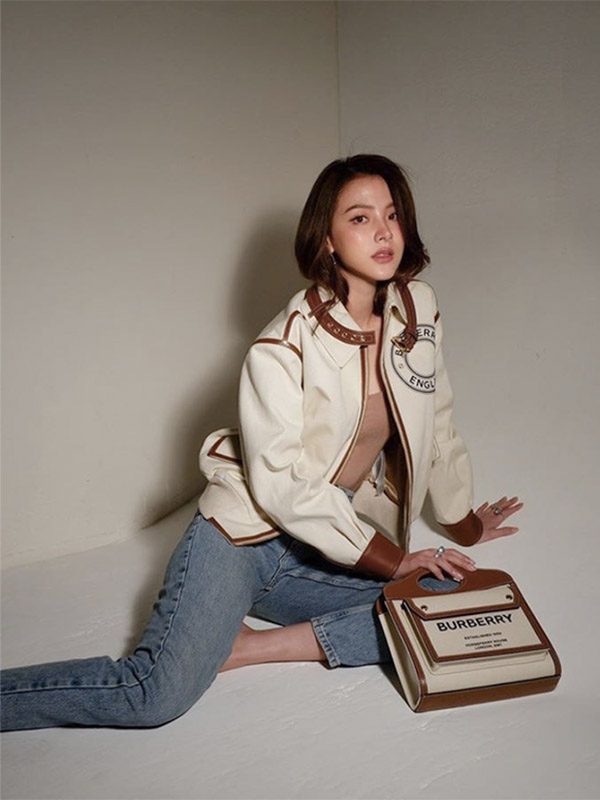 Thai model-actress Baifern. (Photo: @baifernbah/Instagram)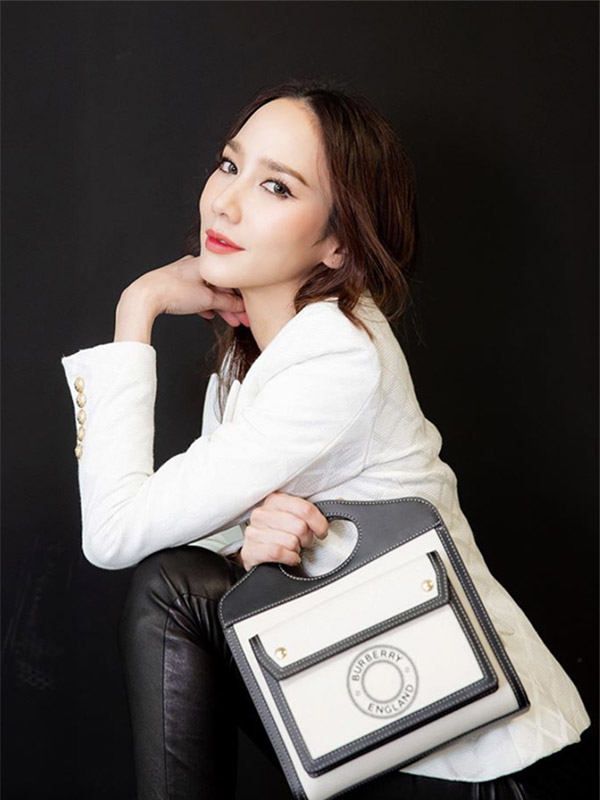 Thai actress Aum Patchrapa (Photo: @aum_patchrapa/Instagram)
(swipe left for more)
Photos Burberry and respective Instagram accounts