Enter Dyson's latest hair innovation – the Flyaway Smoother Attachment. If you needed another reason to invest in Dyson's best-selling Supersonic hair dryer, here's one: It can tame all your flyaway troubles, thanks to its new two-in-one Flyaway attachment that creates smooth, smooth hair – what everyone wants.
"Our mission is to develop products for all hair types, delivering versatile styles, all while reducing extreme heat damage," says John McGarva, Head of Hair Care Design Engineering at Dyson. "We see more problems to solve, and our haircare technology pipeline is ambitious. The new Flyaway Smoother is engineered to provide fast, smooth styles from wet to dry, all in one attachment."
The Flyaway attachment acts as both brush and dryer. Using the brand's special technology called the Coanda Effect, the attachment holds hair around a larger curved surface, one that replicates the size and effect of a salon professional blow dry brush. For the ones with frizzy hair problems, fret not as the Flyaway attachment helps to banish stray baby hairs to leave hair looking polished. Plus, it requires less heat – and therefore, less heat damage – to style. It can be used on all hair types and textures, making styling a breeze for beginners and professionals alike.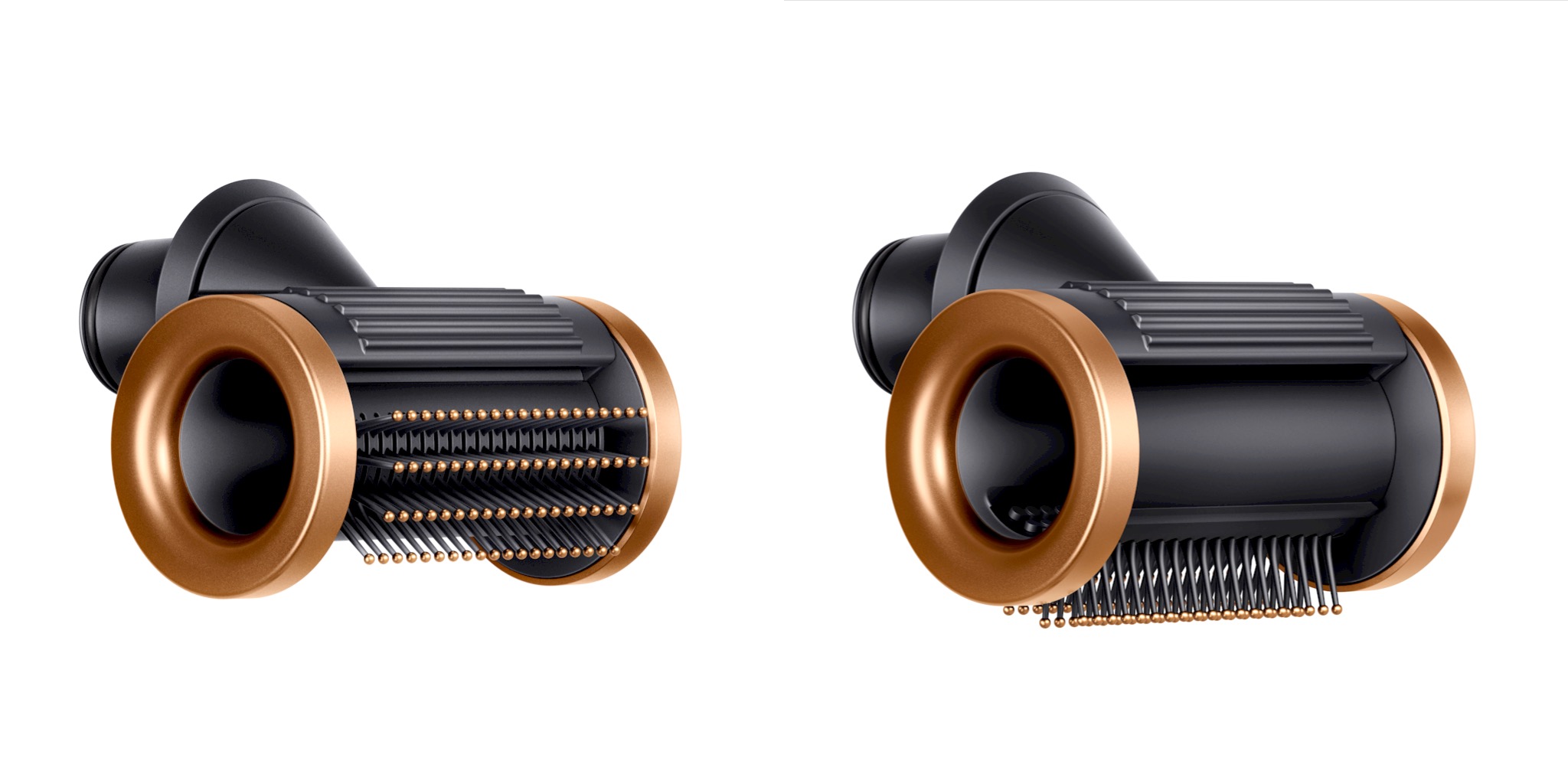 No doubt, a great addition to the other Supersonic attachments. It is an engineering marvel, something that has been a game-charger, whether that's getting 30 minutes of your life back every morning, or helping to heal damaged hair.
For more information, visit dyson.my.
Photos by Dyson.