What makes a man? What defines masculinity? As little as a decade ago, these questions would conjure notions of "bigger is stronger" in terms of physique; "real men don't cry" in terms of emotional intelligence; and "sucking it up" in terms of weaknesses.
Body shaming, name-calling and the pressure to live up to gender stereotypes are more common among men than many of us seem to notice or talk about – even in this day and age.
Why is this a problem? One Australian study found that men who maintained hyper-masculine stereotypes are more prone to violence, bullying, sexual harassment, mental illnesses and a range of social issues. Multiple researches also posit links between men who uphold traditional masculinity standards and health risks, including cardiovascular disease and suicide.
In the spirit of Movember (a month dedicated to raising awareness on men's health) and International Men's Day on 19 November, FirstClasse speaks to 4 men across varying industries on their battles with different issues to break the stigma on men's health and toxic masculinity.
Under the global theme of "Better health for men and boys", Airliftz, Timothy Tiah, Keith Foo and Jared Lee share their stories of dealing with bullying, depression, single fatherhood and testicular cancer respectively.
Timothy Tiah on depression
Timothy was diagnosed with mixed anxiety depressive disorder early this year. Before he sought professional help, however, he had been feeling a lack of joy, coupled with sadness, low self-worth and loss of interest for about a year or two. When his wife recognised his symptoms as those of depression, his initial response was denial.
"A big part of my struggle before I accepted my depression was that I thought it just wasn't possible. How could I be sad when I have so many things in life to be grateful for?" the father of two shares.
"I later realised that depression isn't [necessarily] about feeling sad. It [may be] not being able to feel anything, which then affects our motivation to do anything because we no longer feel the joy from eating great food or winning a game or anything."
He had also fallen into the vicious cycle of thinking that he was being weak and emotional, which further diminished his self-esteem.
"There is a lot of literature in the world of mental health about men hiding their feelings because it's seen as not manly to be like that. For me, I have to admit this was a road block too. I used to think it was a choice to be depressed or not to be depressed and that I should be strong enough to not feel this way," he confesses.
It was only after he consulted a psychiatrist that he realised how a mental disorder is not unlike a physical disease. In the case of depression, it can be caused by a number of factors, including chemical imbalances in the brain that reduces transmissions of serotonin (responsible for regulating sleep, appetite and mood and inhibiting pain) and dopamine (which influences motivation and movement).
"Depression isn't abstract. It isn't an illusion. It's something scientific and biological that hits us, like an illness – be it a flu or cancer – that's why we need to get it treated," he clarifies. "We don't feel ashamed to talk about cancer or any type of illness. Why should we feel embarrassed to admit or be in denial when we are diagnosed with a mental illness?"
"I think if I had acknowledged it earlier and got treated sooner, I would be much better today," he goes on before advising, "so my message to everyone who thinks they are feeling off (whether it's depression or another mental disorder) is to seek professional help."
Learn more about Timothy's journey with depression here.
Aliff Shaharom (Airliftz) on bullying and body positivity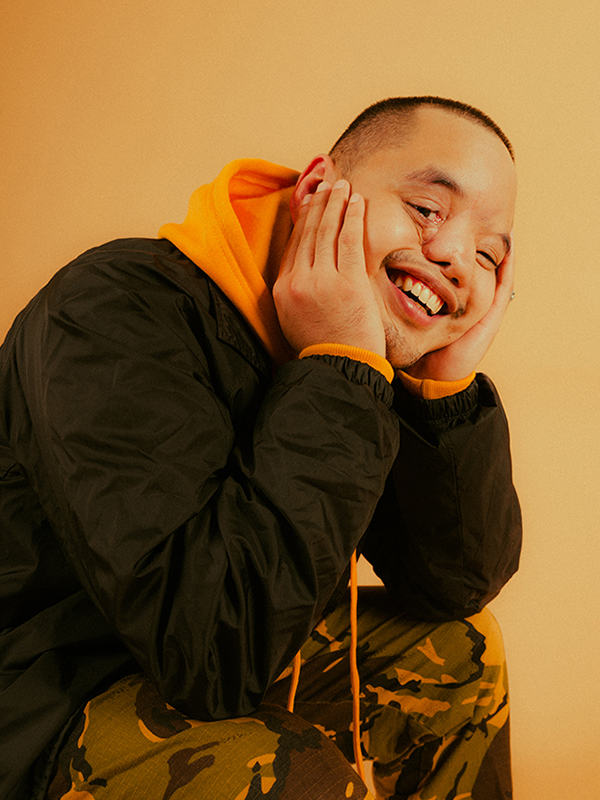 From a young age, Aliff Shaharom, better known as Airliftz, has had to endure verbal and cyberbullying from peers and strangers alike. Born with a missing cartilage on his nose, the 22-year-old has faced countless mean remarks on his appearance.
"This was more rampant when I was in school. My peers (not all, of course) would hurl insults and give me 'nicknames' because of how I looked. They would laugh at me, either to my face or behind my back," he divulges.
"I was always in the spotlight for the wrong reasons. And that really added to my insecurity. Fast forward to 2020, I'm still being mocked for my physical appearance, mostly on social media. I'd usually pay no mind to those comments, but sometimes they do get to me."
He turned to music at the tender age of 13 as an outlet to express himself. By 20, he had already achieved an EP and an Asia tour under his belt. Even so, he still grapples with self-doubt and occasionally questions if people support him for his talent or face.
Thankfully, he has learnt how to bounce back faster these days and focuses his energy on deflating unrealistic ideals instead.
"I'm honestly so tired of seeing your #MCM six packs, chiseled jawlines and tall heights," he tells plainly. "You don't see any variety in the depiction of men in the media. Almost literally a copy of each other. I hope to do everything in my power through my music to change that bull***."
On why he thinks men don't talk about physical insecurities publicly, he says, "Men are expected to be brave, to be strong, because that's what we've been told all our lives. Showing any signs of weaknesses will just disrupt the image of being a man – and I hate it.
"Slowly, though, people are becoming more aware of these toxic masculinity ideals perpetuated in society. I think that's a good thing. Only then can men start reaching out for help and not be scrutinized or ridiculed for it."
Although it may take a while to change the superficial mindset of society, Aliff believes it can ultimately be achieved.
"I want us to work towards celebrating our differences," he suggests. "We don't have to conform to unrealistic beauty standards because to me, that's all surface level and don't define who you are as a person."
Keith Foo on single fatherhood
Everyone knows parenthood is hard work, even more so for single parents. However, the role of fathers is sometimes trivialised against a mother's to an extent that discounts their contribution to a child's development.
"Often times, raising children is labelled as a woman's job. It is a stigma," Keith says, before elaborating on a positive note, "but I'm glad that there is a progressive shift of perspective here in Malaysia. Men are now more involved in parenting than ever before."
When asked about his experience as a single father, the 37-year-old replies, "I think it isn't much different from single mothers. It is fulfilling and at the same time a real challenge involving anxiety and stress."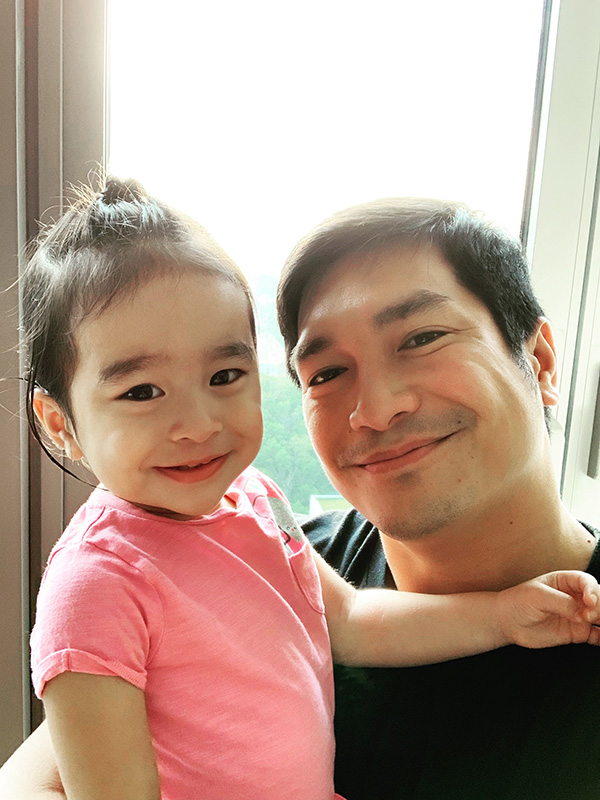 "That being said, I'm grateful that my divorce is amicable. We work hard to make co-parenting work. It is a partnership that involves setting aside strong feelings and prioritising our daughter," he adds.
As with mothers, a father may sometimes feel like he has failed his children too. Being a divorcee only emphasises that for him.
"Guilt is probably the struggle I think most single fathers go through. It can be tough because as a father, you want to give your daughter (as in my case) the universe, but you can't. The hard part is not being able to be there or provide as much for them as a 'staying together parents' would," he admits.
"Another challenge is to tell your child the truth. I read that it is advisable to be upfront with your children on your divorce but explain it at levels they can comprehend – yet I still could not find the right words. I do feel like a disappointment at times."
On the bright side, fatherhood has taught him to be more present, responsible and empathetic. It has been his greatest privilege, albeit a terrifying and sometimes lonely journey. Keith believes it has made him a better person.
"What I've learnt along the way about parenthood (particularly for single parents) is to set your emotions – hurt, resentment and anger – aside. These must take a back seat to the needs of your children. I know it is easier said than done but it is vital. Your marriage may be over, but your family is not," he espouses.
Jared Lee on testicular cancer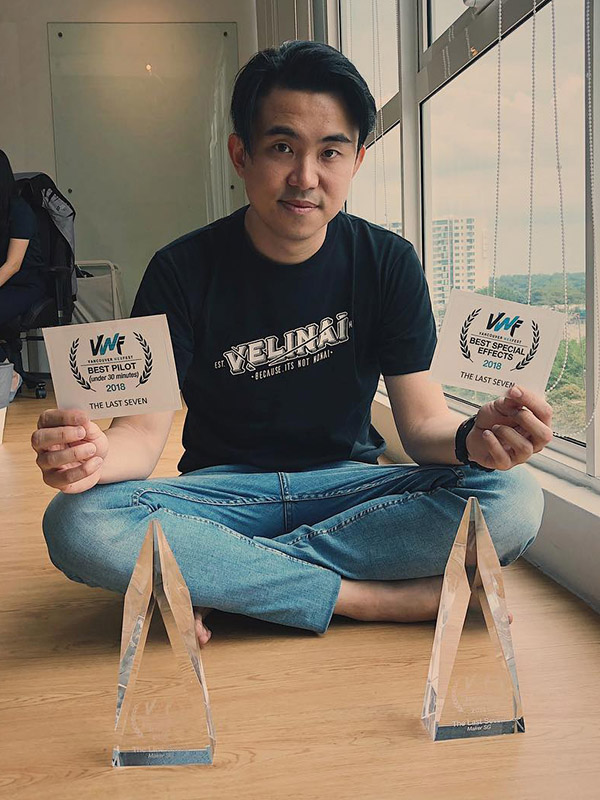 No-shave November, or Movember, is a global movement that started back in 2003 primarily to raise awareness on prostate and testicular cancers. Yet, many with access to media and information are still ignorant on these conditions and how to examine themselves to prevent a possible tumour from developing into cancer.
Local YouTuber and film director Jared Lee is one to testify to the fact: "To me [before I was diagnosed], if it doesn't hurt, then it shouldn't be something I should be wary about."
Alas – ignorance is not always bliss. In late 2017, he began to notice a tugging sensation around his abdomen, which persisted for months.
"It was not until February 2018, when the sensation got stronger, that I went for a check-up. It didn't hurt at all," he recounts.
"I only found out later when I was diagnosed that cancer does not hurt [at first], and it suddenly made sense why people always catch it late."
He was then advised to remove his left testicle, freeze his sperm in the bank and then go for chemotherapy. Whilst the surgery and recovery from chemotherapy was incredibly painful, Jared says the mental battle he faced was much harder to fight.
"I was out of it, I didn't feel like myself for a good 5 months," he opens up. "My biggest lesson from this ordeal was to spend time with people that matter, choose my friends wisely, stop trying to please everyone and chase my dreams harder."
"My first thought when the probability of losing my life surfaced was 'I've got tons of ideas which I have yet to make!' So I passed Marianne, my wife, my passwords and told her to pass it on to the people who might make them," he expands on how he reacted to the ordeal.
Looking back on his experience and the general awareness in Malaysia, Jared feels that more needs to be done with regards to men's health issues.
He maintains that locals are still conservative and that these problems are not openly talked about enough, which snowballs to the younger generation.
"I've got boys private messaging me for advice, saying they're too shy to tell their parents or siblings. If the UK can broadcast a naked man on the morning news with a doctor educating the public on how to look for [symptoms of] testicular cancer, I don't see why we shouldn't do the same," he points out.
In the meantime, he hopes that other people can learn from his experience through early detection.
"The first step is to go for your annual body checkup and learn how to check for both breast cancer and testicular cancer. The scary thing about it all is that when it hurts, it's too late," he warns.
---
If you are struggling with any emotional destress pertaining to mental health or other men's issues, please do not hesitate to reach out to the following hotlines:
Befrienders KL: 03-7956 8145 (24 hours)
Befrienders Ipoh: 05-547 7933 (4pm to 11pm)
Befrienders Penang: 04-281 5161 (3pm to midnight)
Malaysian Mental Health Association (MMHA): 03-2780 6803
Life Line Association Malaysia: 03-42657995
Mental Illness Awareness and Support Association (MIASA): 03-7732 2414 / 6013-878-1322 / 6019-236-2423