A new Dior landmark decorates the fashion landscape of Korea with the launch of a unique concept store in Seongsu-Dong, Seoul.
Unveiled to mark the occasion of the Maria Grazia Chiuri-designed Fall 2022 fashion show in Seoul, the first to be organised by Dior in the Republic of Korea, it joins the renaissance of the former industrial zone, which in recent years has come to represent the innovative, cutting-edge spirit of a new generation with boundless creative energy.
To celebrate this effervescence, Dior envisioned an exclusive ephemeral space, designed to evolve with the seasons and the collections in keeping with the heritage of Dior.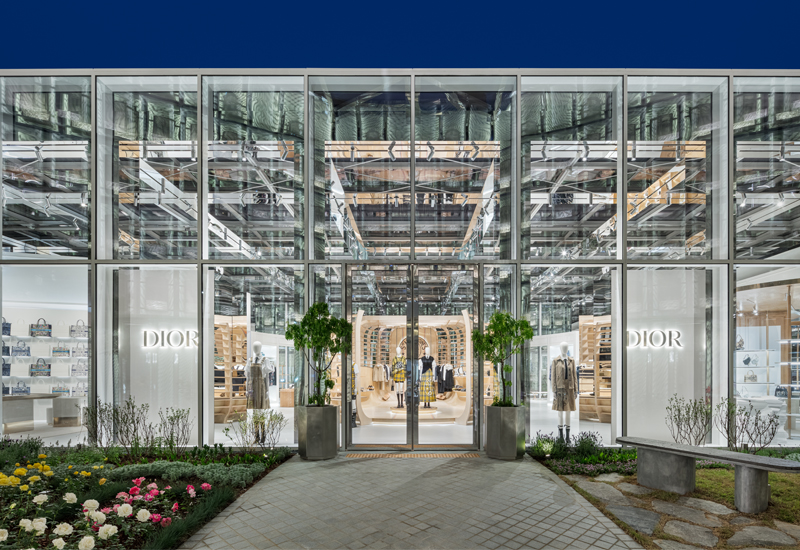 Welcoming visitors, a spectacular structure recalls the emblematic façade of 30 Montaigne with its metallic mesh – evoking the excellence of the couture ateliers through fabric, or as Monsieur Dior liked to call it, "The sole vehicle of our dreams."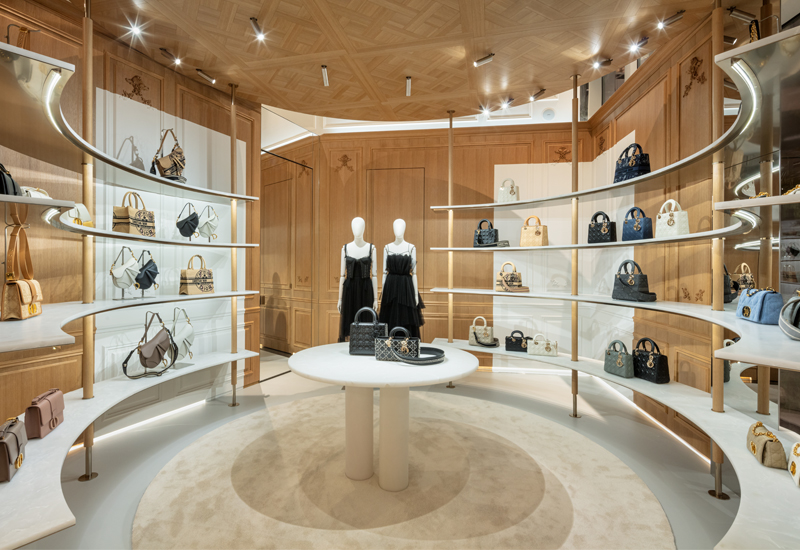 Within this fabulous open-air construction – roofless, like a grandiose theater – is a stunning garden, inspired by both Korean nature and French gardens; a nod to Monsieur Dior's love of flowers, dotted with activities to discover along the way. At the heart of this exceptional setting, combining heritage and audacity, the Dior boutique, conceived as a luminous glass showcase, reveals the different worlds of the House through reinterpreted Dior symbols.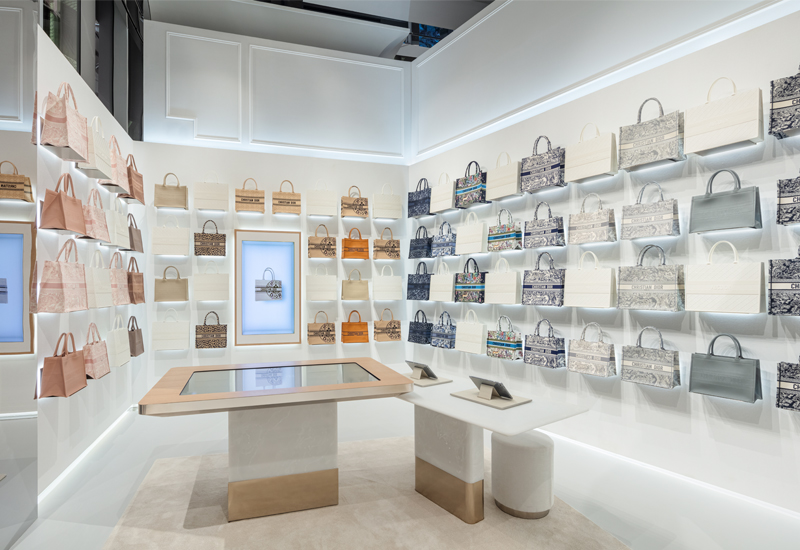 The Dior Union women's line – created by Maria Grazia Chiuri – is housed in an architectural wooden module inspired by the curves of a skateboard ramp, while multiple versions of the iconic Dior Book Tote bag adorn an irresistible lounge dedicated to its personalisation: the Book Tote Room. The Dior Chez Moi capsule and its precious silk scarves guarantee the gentle notes of life, alongside a shoe paradise where Dior sneakers are spotlighted.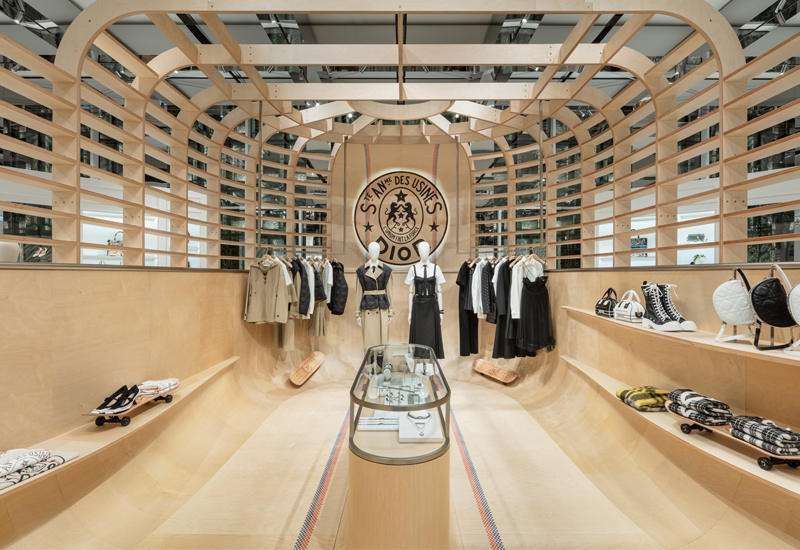 All these objects of desire are set against a decor composed of original pieces by Korean designers such as Kwangho Lee, who has created sculptural furniture in polystyrene foam, and Jeonghwa Seo, whose furniture fuses metals and natural materials such as wood or straw. A tribute to Korean craftsmanship, the House icon toile de Jouy is revisited on traditional Hanji paper, made by mixing mulberry fiber and natural wood pulp in the Republic of Korea.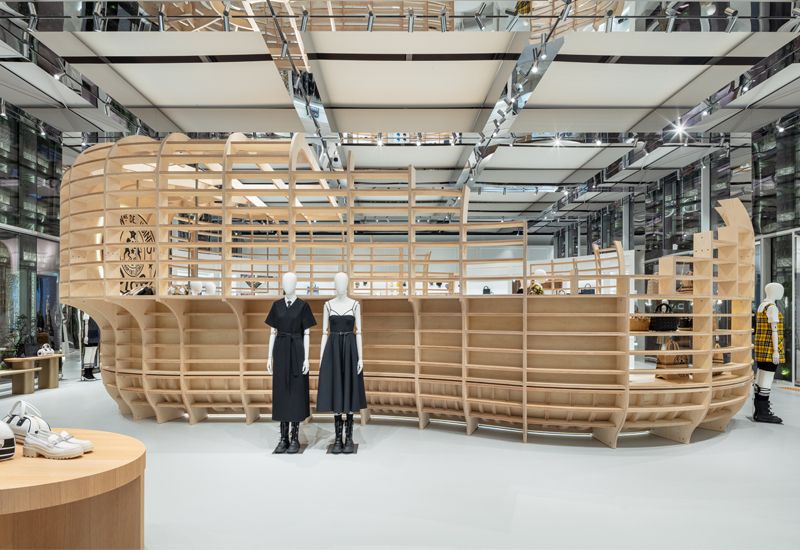 The final surprise is the collaboration between Dior and Korean digital design company d'strict, known for its immersive media art. Together they have recreated the atmosphere of Christian Dior's childhood villa in Granville, and the infinite beauty of his garden with its enchanting roses.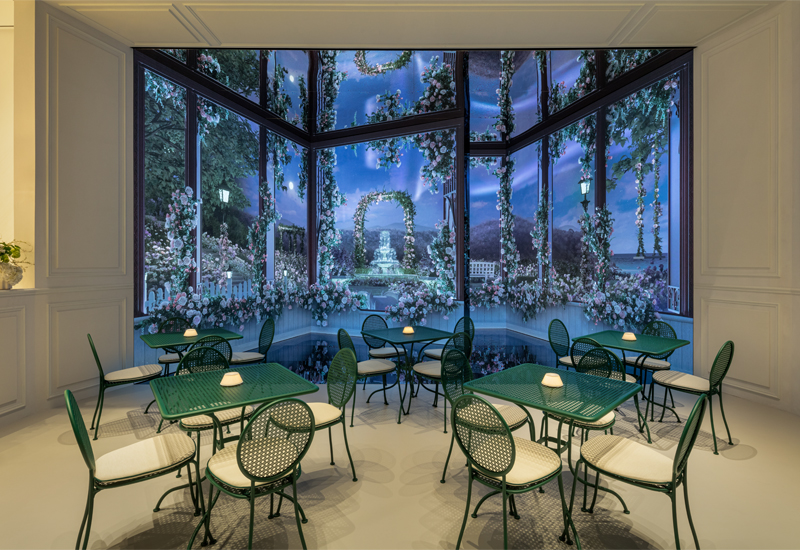 A magical view of the tailored greenery can be seen from within the Café Dior, offering a poetic escape dedicated to aesthetes. This timeless experience propels Dior's heritage into the future, exalting the House's inventiveness and modernity.
Reservations can be made via the Dior Seongsu app, which will be available to download on the official Dior website from April 22, 2022.