On the second floor of the glossy Wisma Bentley in Mutiara Damansara, a fleet of machinery hums in vibrant life behind glass walls and dividers, watched over by professionals in lab coats. CADCAM machines, otherwise also known as computer aided design, computer assisted milling machines, whir intensely as they file down small inch-long blocks of ceramic.
Slowly, a prosthetic tooth takes form, one of the hundreds of thousands that come out of Apex Digital Dental, Malaysia's first full digital dental laboratory.
In its 3,300 square feet space, Apex, the brainchild of Ivan Choe, provides everything in the line of professional dental services. This includes manufacturing implant prosthetics to implant planning using cutting-edge technology and 3D printing dentures and veneers as well as designing surgical guides for faster and sharper precision. Apex also provides education and training to professionals in the field.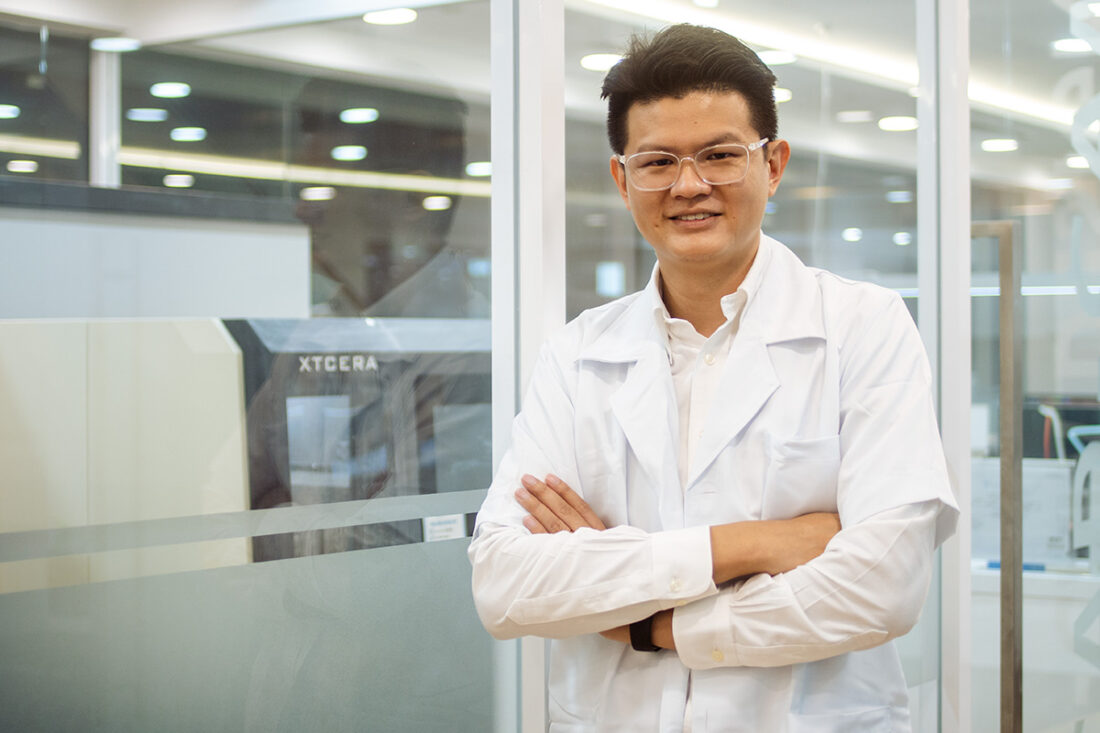 "Product-wise, we lead the market because we are the digital leader in Malaysia. Aside from doing implant work digitally, we do digital implant planning services," shares Ivan. "Previously, clinicians look at the X-ray, and make an educated guess by cutting the flap of the soft tissue and start drilling. They are trained well, no doubt, but it's still a human estimate. With digital implant planning, we are able to make a guide so that what we plan is where the implant goes. We have predictable projected result."
Apex provides for the needs of the entire digital dentistry and 3D process, from treatment planning and digital smile design to final prosthetics manufacturing. With its tech and know-how, which are among the latest in the market, it is looking to change the world of dentistry through the use of technology, one smile at a time.
"We started as a small company doing small stuff like restoration of dentures and fixing single crowns," shares Ivan. "Today, by going digital, we are able to open up our channels to the world with manufacturing facilities all around the globe."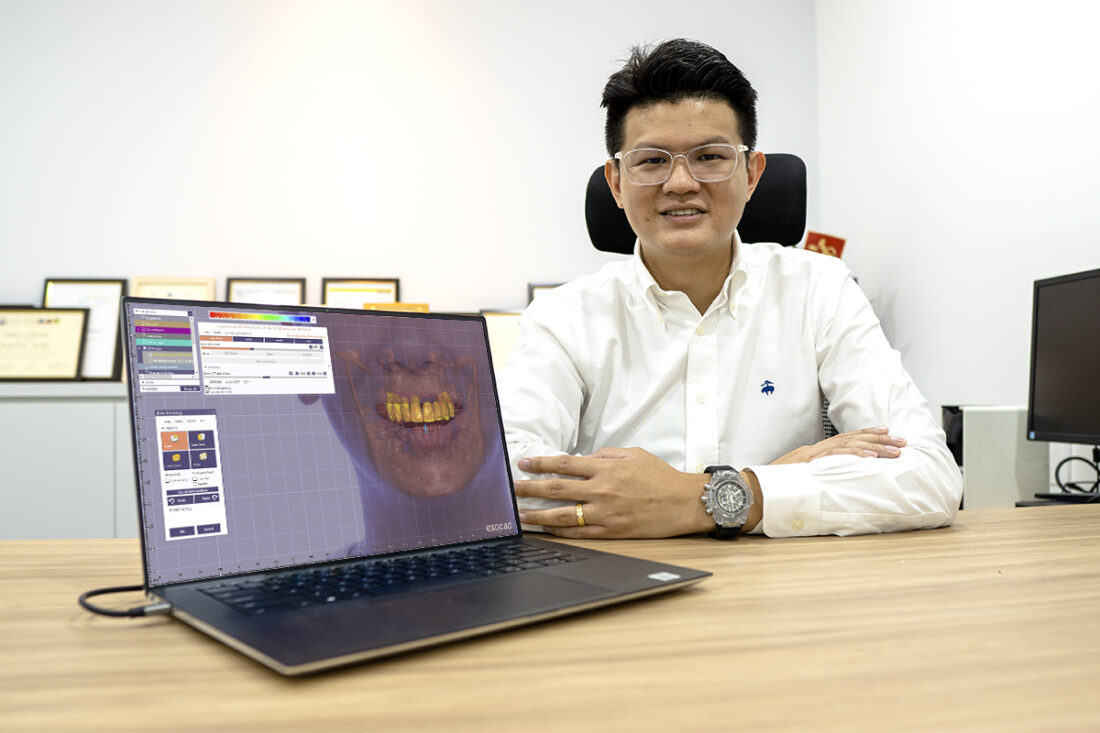 Growing a smile at a time
Prior to Apex, Ivan had zero experience in the field of dental work or dentistry. A criminal lawyer by training and trade, a chance encounter at a dental fair introduced him to the technology for implant production that thoroughly fascinated him.
It intrigued him enough to fly into Singapore and, subsequently, Korea for research purposes on the potential of these machines and their further business possibilities.
"I was surprised that they were willing to see me, given that I am not in the industry nor do I have any experience in it," he regales. "I saw three companies. They were very welcoming because they are happy that people are recognising their products."
The investor in him had good feelings about the technology, with a seemingly green projection and a sustainable longevity in providing a supply for a demand that can only grow in the next decades. Convinced, he came back and made the investment to purchase the machines.
The first Apex Digital Dental lab launched in 2016 in a small office space along Jalan Maarof in Bangsar, operating out of the second and third floor of a building also shared by a clinic. Ivan had trouble finding lab technicians to run the machines and so decided to teach himself how to work them under the guidance of the manufacturers in Korea. He would then come back and teach them to his first few employees, dentistry graduates who started with him as interns.
"Together, we learned," Ivan tells. "I showed him what I knew about the technology and with his background and knowledge in dentistry, he could apply it. Together, we worked something out."
Independent dentists, private clinics as well as big-scale hospitals soon became clients of Apex, who provided them with quality materials and products. Ivan quickly struck strong relationships with the industry players and became part of the ecosystem, working together cohesively to continually provide the best for both parties' clients.
"A lot of dentists love technology. They try a lot of things so they are enthusiastic about new tech. We are able to engage a third party printer from Korea, China, Singapore," he shares. "We became friends. Today, if there was a case that we cannot solve, I can send it to any of them and we'll get a crack at it together. The labs are all medically and dentally qualified. Even with their resources – these companies may have better hardware so we send harder cases to them so they can handle them better."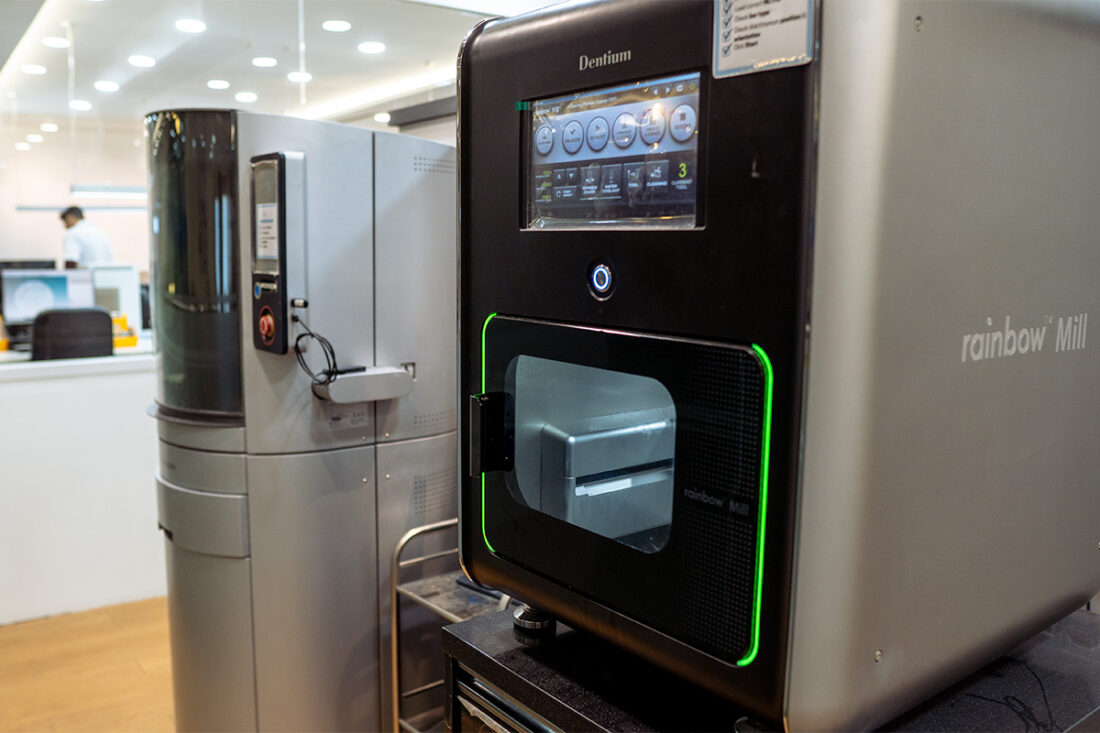 Malaysia's first full-fledged digital dental lab
Seven years and two more locations later, Apex moved to the Wisma Bentley building where its offerings grew alongside its floorplan.
Where Apex gained momentum by being the first to offer a host of dental services digitally, it found its niche in aesthetic dentistry, creating veneers and implants for cosmetic purposes, an area largely untapped in dentistry. It is among the first in Malaysia to offer digital smile design service that corrects overbites and underbites.
At the end of 2021, Apex also inked a merger and acquisition with the world's largest dental laboratory, Modern Dental Lab, to expand its reach. With manufacturing plants in Australia and New Zealand, services and offerings can be multiplied and supplied to a bigger window of the world.
"They opened up our channels to the world," Ivan shares more on the deal. "The merge synergised us in terms of technology, resources and accessibility to raw materials."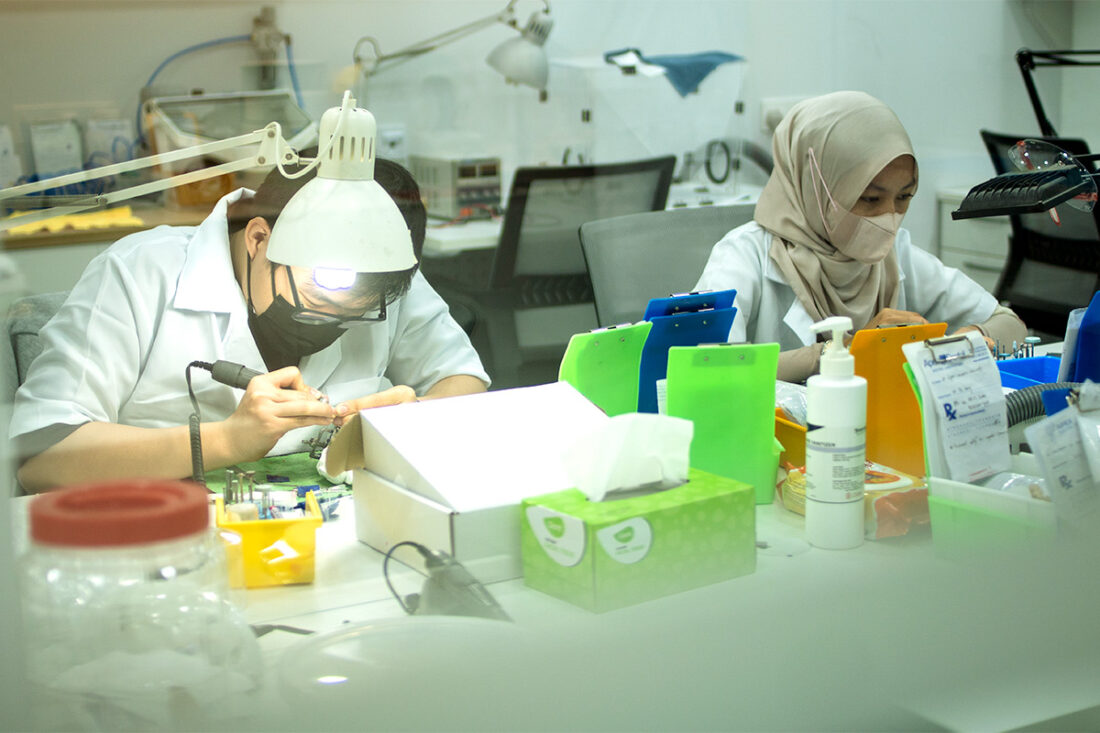 It doesn't stop there. Apex is now speaking to subsidiaries in Singapore to move into the region and hopes to do the same in Taiwan as soon as the end of this year.
"In Malaysia, we are the first lab with an M&A with a foreign entity," Ivan tells.
Despite its rapid growth, Apex does not intend to wipe out its competition and monopolise the market. It seeks to help the local dental landscape grow to be the top destination for advanced procedures and research methods in Malaysia.
"Our principle is to help people develop the industry together for the advancement of the landscape in Malaysia," Ivan affirms. "We are doing so by bringing in new technology, providing training for our people to empower the people in this field and returning smiles by instilling confidence and changing live. We are bringing the world to Malaysia to help industry players with slow onboarding. We hope to empower our peers by being an example."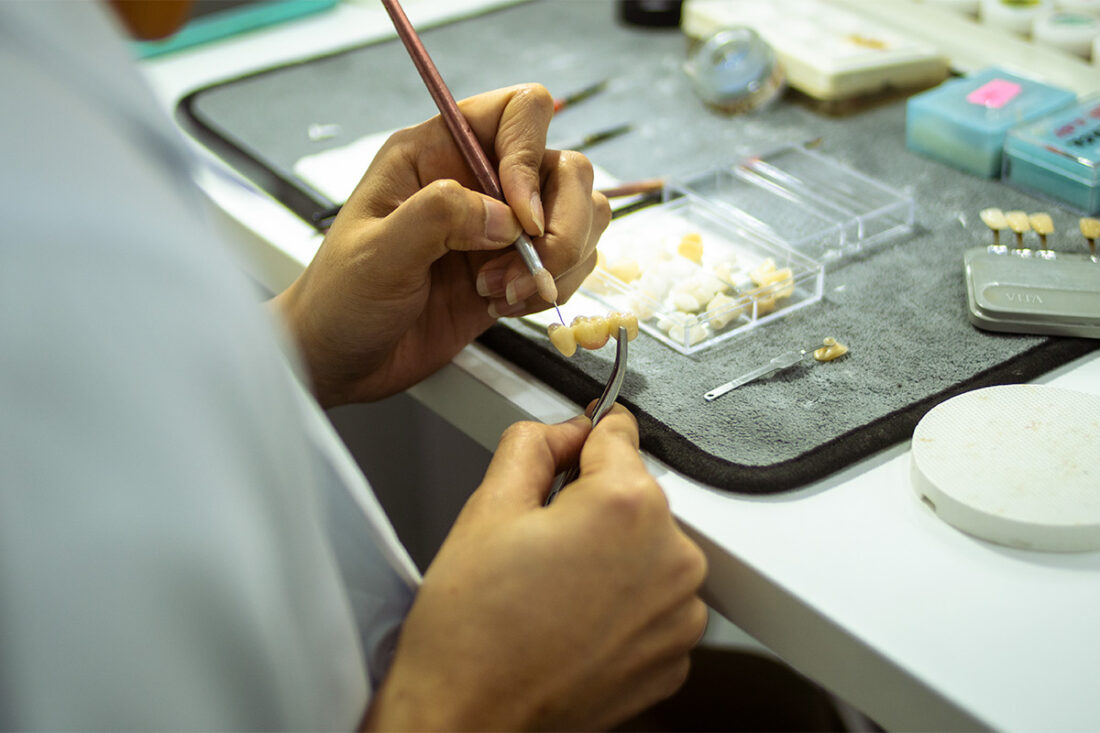 In the short term future, Apex wants to beautify more smiles with plans to start producing its own orthodontic aligners, 3D printed for fast, safe and precise procedures. In the long term, it wants to create an experiential sharing space that will shape the minds of future dental professionals who will have a direct hand in changing the industry.
"We are setting up an implant planning centre where technicains can come over and plan their work," Ivan offers. "That centre will be equipped with the latest equipments and software like a one-stop digital experience room."
As Malaysia's first full-fledged digital dental lab, Apex has its eyes not only providing the end-to-end for its clients. It also seeks to provide for every player in the dental industry.
Learn more at the official Apex Digital Dental website here.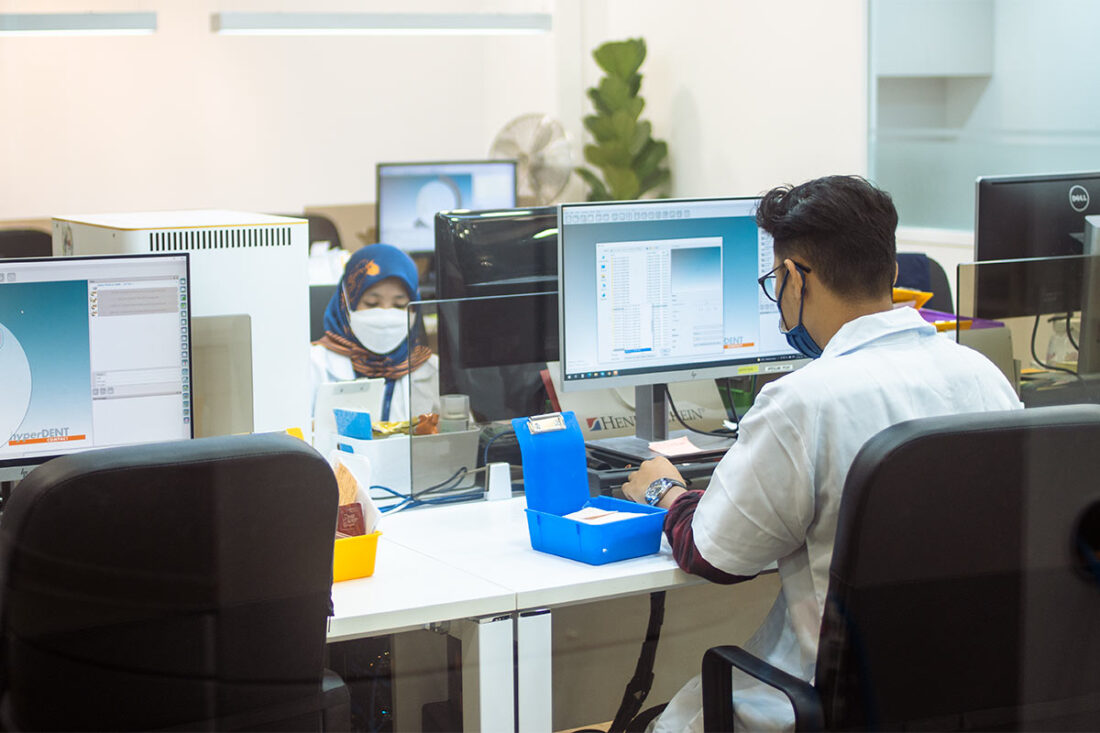 (Photos: Anson Siau)