The past week has seen Bitcoin's value climbing once more after a major dip in July that more than halved its value from its high of $64,000. It continues to lead the cryptocurrency pack as the most popular cryptocurrency, with the biggest market capitalisation and user base and holds on to its reputation as the pioneer in the world of cryptocurrencies.
As the de facto standard for cryptocurrencies, Bitcoin is also one of the most expensive to buy into. A slew of alternatives have since come into the picture, collectively called altcoins, and in some cases, present impressive features that Bitcoin does not have. They include the ability to handle more transactions per second or being run on a different consensus algorithms like proof-of-stake, although none can hold a candle to the level of security that Bitcoin's networks have achieved.
Having said that, some have found immense popularity among their respective communities of backers and investors, making serious space for them to cause some waves in the crypto-sphere.
Here are 9 alternatives to Bitcoin that you should pay attention to.
As a decentralised software platform, Ethereum enables smart contracts and decentralised applications (dapps) to be built and run without any downtime, fraud, control or interference from a third party. Its applications are run on its platform-specific cryptographic token, Ether, which functions like a vehicle moving around the Ethereum platform. Developers seek Ether to develop and run applications inside Ethereum and investors want to use to make purchases of other digital currencies, making it highly sought after; since its launch in 2015, it is now the second largest digital currency by market capitalisation after Bitcoin. This year, it is rumoured to change its consensus algorithm from proof-of-work to proof-of-stake, which will make it run itself on far less energy and much higher speed.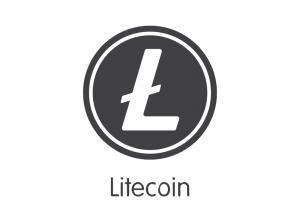 Created by MIT graduate and former Google engineer Charlie Lee, Litecoin was  launched in 2011 so close to Bitcoin's footsteps that it is often called the "silver to Bitcoin's gold". Based on an open-source global payment network not controlled by any central authority, it uses "scrypt" as a proof of work and can be decoded by consumer-grade CPUs. However, it is superior to Bitcoin in manners such as faster block generation rate and thus allows for faster transaction confirmation time. Developers aside, a growing number of merchants have begun accepting Litecoin such as Travala, eGifter and G2A.com.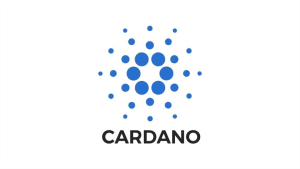 The "Ouroboros proof-of-stake" cryptocurrency Cardano was created by experts comprising engineers, mathematicians and cryptographers in a project founded by Charles Hoskinson, one of the five initial founding members of Ethereum. Extensive experimentation and peer-reviewed research across over 90 papers on blockchain technology by this team make up the backbone of Cardano, which makes it stand out among its proof-of-stake peers as well as larger cryptocurrencies. It has been dubbed the "Ethereum killer" as it is said to be capable of more and has beaten Ethereum's proof-of-stake consensus model. It also aims to the world's financial operating system by establishing decentralised financial products similar to Ethereum while also providing solutions for chain operability, voter fraud and legal contract tracing, just to name a few.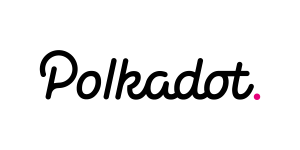 As a unique proof-of-stake cryptocurrency, Polkadot aims to deliver interoperability among other blockchains with a protocol designed to connect permissioned and permission-less blockchains, as well as oracles, to allow systems to work together under one roof. Its core component is its relay chain that allows the interoperability of varying networks, as well as parachains – or parallel blockchains – with their own native tokens for specific-use cases. It differs from Ethereum in that it doesn't just create a decentralised application; on Polkadot, developers can also create their own blockchain using the security that Polkadot's chain already has, a concept known as shared security. This generosity is courtesy of creator Gavin Wood, another member of Ethereum's group of core founders, who had differing opinions on the project's future.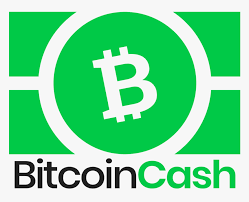 In the cryptocurrency world, a fork sometimes happens when developers and miners cannot come to a consensus in making changes to the underlying code of a digital currency, sometimes resulting in a split of the digital currency where the original chain stays true to the original code while a new chain begins new life as a new version with new changes to its code. Bitcoin Cash is one such result, giving it an important place in the history of altcoins because it is one of the earliest and most successful hard forks of the original Bitcoin. It came about in 2017 following a debate on the issue of scalability – the original Bitcoin network has a one megabyte llimit on the size of blocks while Bitcoin Cash ups it to eight megabytes believing that larger blocks means it can hold more transactions and therefore increase transaction speed. Other changes include the removal of the Segregated Witness protocol that impacts block space.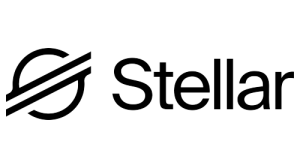 Stellar was founded by Jed McCaleb as an open blockchain network to provide enterprise solutions by connecting financial institutions for large transactions. With it, banks and investment firms can complete transactions that will typically take days to be done nearly instantaneously with little to nothing cost and no intermediaries. However, it remains an open blockchain that can be used by anyone, even if it has positioned itself as an enterprise blockchain for institutional transactions, allowing cross-border transaction among any currencies, so long as users hold its native currency Lumen. McCaleb was a founding member of Ripple Labs and developer of the Ripple Protocol who left Ripple to co-found Stellar Development Foundation.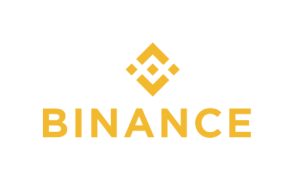 Binance Coin was created as a means of payment for the cryptocurrency exchange Binance, one of the most widely used exchanges in the world based on trading volume. The coin was meant to be used as a payment method for the fees associated with trading on Binance, the blockchain of which being also the platform that Binance's decentralised exchange operates on. Initally operating on the Ethereum blockchain as an ERC-20 token, Binance Coin eventually launched a mainnet of its own using a proof-of-stake consensus model.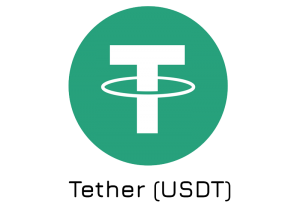 As a stablecoin, Tether pegs its market value to a currency (the US Dollar in this case) for reduced volatility. It hence allows users to more easily make transfers from other cryptocurrencies back to US dollars in a more timely manner than having to convert to normal currency. Tether launched in 2014 as "a blockchain-enabled platform designed to facilitate the use of fiat currencies in a digital manner", which means it allows individuals to utilise a blockchain network and related technologies to transact in traditional currencies with minial volatility.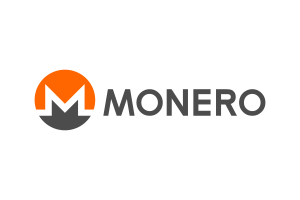 Monero is an open-source cryptocurrency that is secure, private and untraceable, developed through completely donation-based and community-driven means. It was launched in 2014 with strong emphasis on decentralisation and scalability, and enabled complete privacy with special "ring signatures" technique, where a group of cryptographic signatures appears, including at least one real participant. Its exceptional security is a double-edged sword because it quickly got adopted by criminal operations globally for making anonymous transaction. However, the privacy is undeniably one of the most helpful dissidents of oppressive regimes around the world.