Popular tourist spot and Instagram-friendly spot Kwai Chai Hong has now become even more snap-worthy with its latest art installation, Illuminating Shadows.
In collaboration with Alice Chang of Lai Lai Art Studio, the team behind the Chinatown KL laneway introduced an experimental installation that uses light and shadows to create a play on perspective.
A Giant Rabbit sculpture and Chaser Rabbits feature in the laneway, a nod to the Jade Rabbit and Running Horse lantern previously showcased for Mid Autumn Festival. According to Zeen Chang, managing partner of Bai Chuan Management, it was important to maintain a strong connection to Chinese culture and tradition throughout the process of developing this project.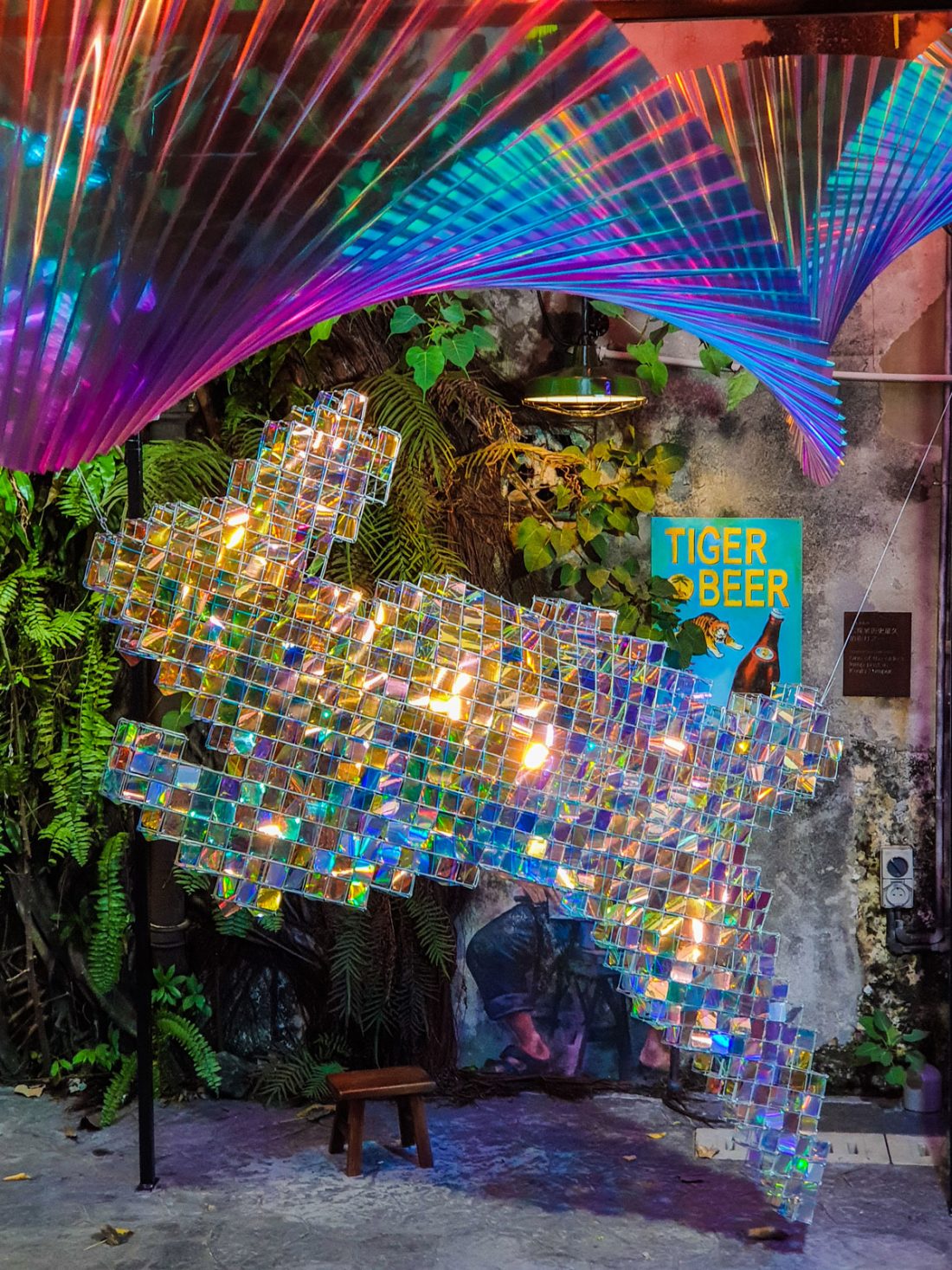 Using metal wires, the artist constructed a 8 by 5 foot cage, and fixed them with square holographic materials, resulting in a unique illusion made with reflected images. The meaning behind the cage is said to be inspired by the metaphorical cage of restrictions and SOPs brought about during this pandemic and the negative impact it has had on Malaysian society.
Another piece of Alice's artwork on display is Vivid Streams, swirling spirals made with holographic material that is meant to symbolise the various twists and turns that life takes. 
Representing the fluidity of life, sculpture comes alive when elements of the wind and sun come into play, interacting with the shadows to form vibrant colours. As shadows typically cast a shade of darkness, this installation flips the idea on its head to provide visitors with a brighter, more colourful change in perspective.
"Additionally, we wanted to create something that was relevant to fellow Malaysians during these difficult times and remind ourselves that everything is beautiful if we choose to see the beauty in them," shared Zeen.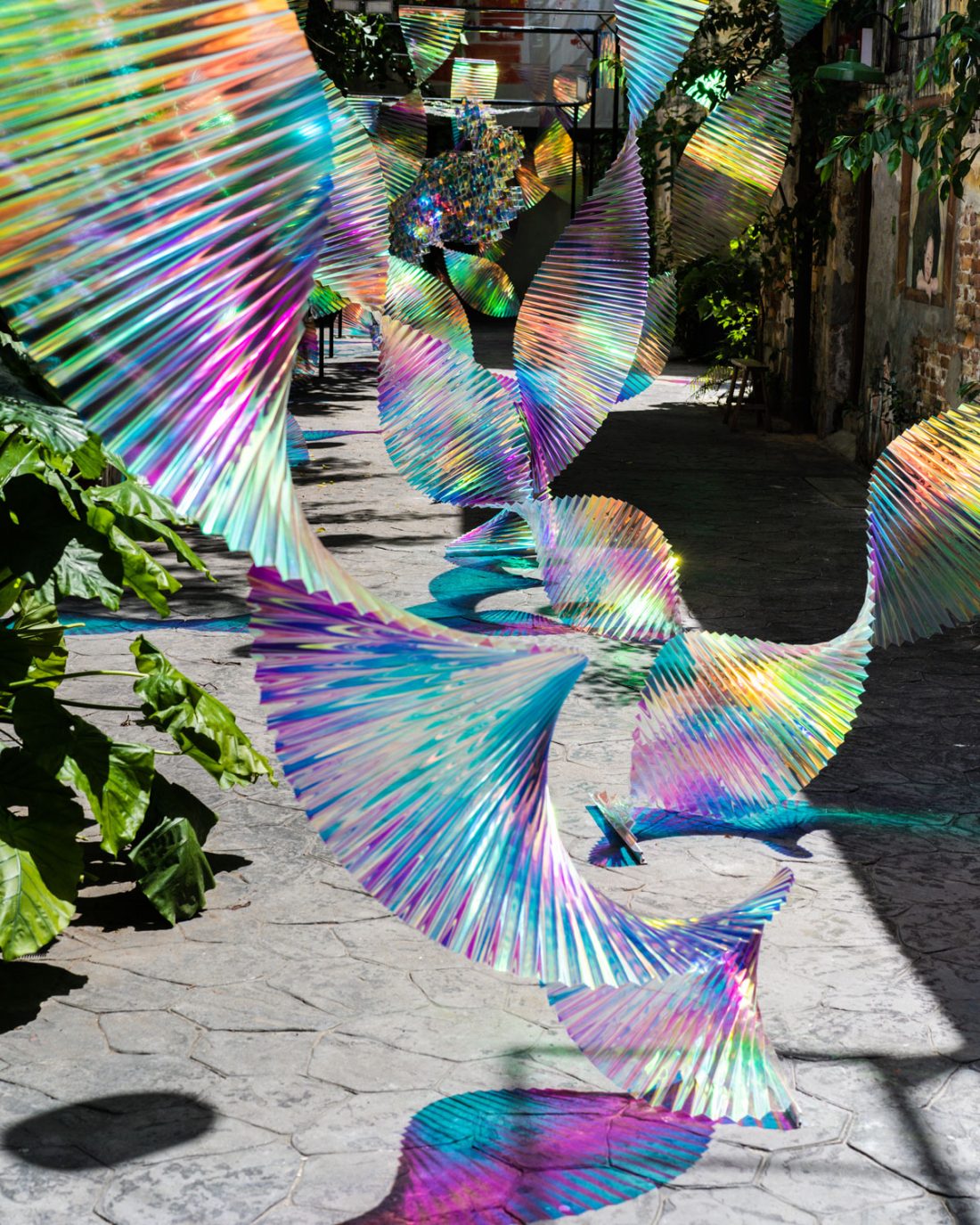 After a major rejuvenating effort transformed it from its once dilapidated state, Kwai Chai Hong was reopened to the public in 2019 along with its ten surrounding shophouses. Recently, the area was recognised by the International Travel Awards, winning the Best Heritage Attraction in Kuala Lumpur title for 2021.
Alice Chang previously contributed her talents to Kwai Chai Hong with a permanent art piece called The Lady, a sculpture of a sitting woman wearing a traditional Chinese dress, made from broken porcelain pieces.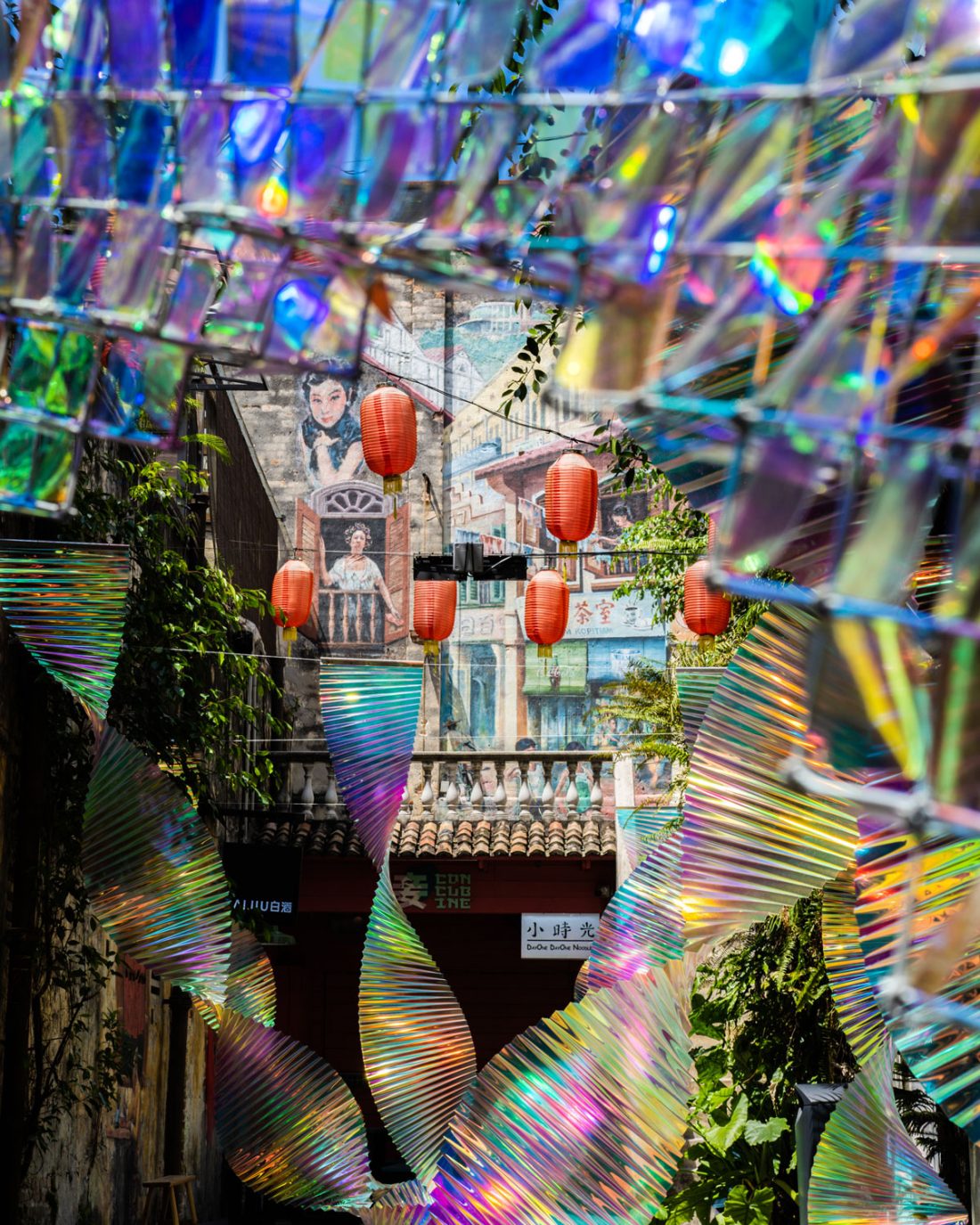 Feature Photo: Javier Chor
Source: Kwai Chai Hong