Idris Khan is many things: actor, model, entrepreneur and now chief executive officer of Morotai Asia, a German sportswear brand founded by his close friend and business partner, Rafy Ahmed. But as we found out, clothes are not really something that preoccupies Khan's mind. "The stylist told me to bring something from Morotai for today's shoot a few days ago, but I was only figuring out what I should bring this morning," he says with a laugh. "It's almost always last minute with me and clothes."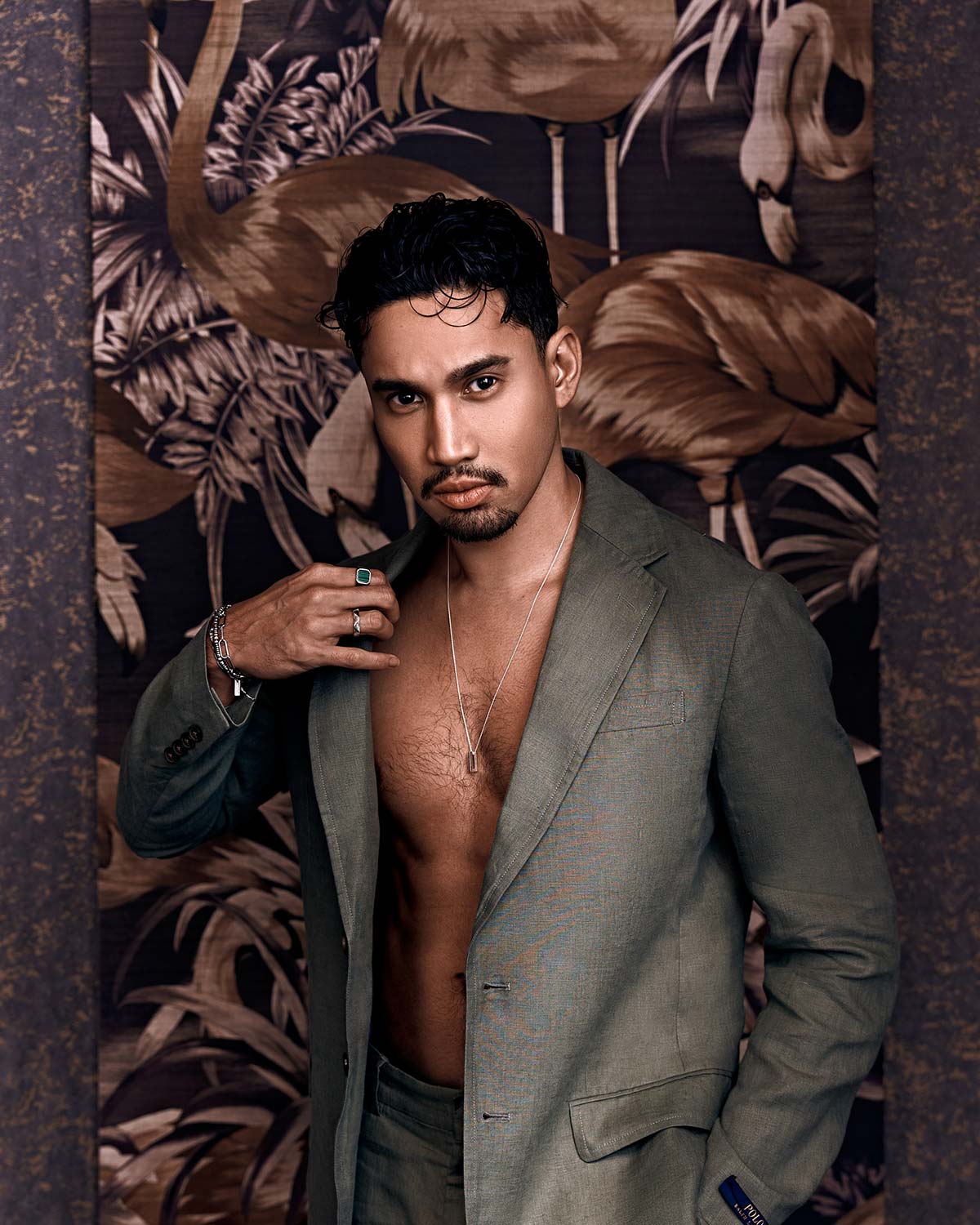 Dressed in a plain white Morotai t-shirt and shorts, Khan oozes easy confidence as he arrives for the shoot at Babel Gym. His style may be casual today, but as a former model, Khan is no stranger to the Malaysian fashion scene. Often portraying a style that could be described as debonair on his Instagram, but in person, by contrast, Khan appears very much as the guy next door.  
Fittingly in his new role overseeing Morotai's Asia and Middle East markets, Khan's nonchalant persona easily channels through the brand's easygoing spirit of sportswear that combines style and functionality fused with high-quality and innovative designs.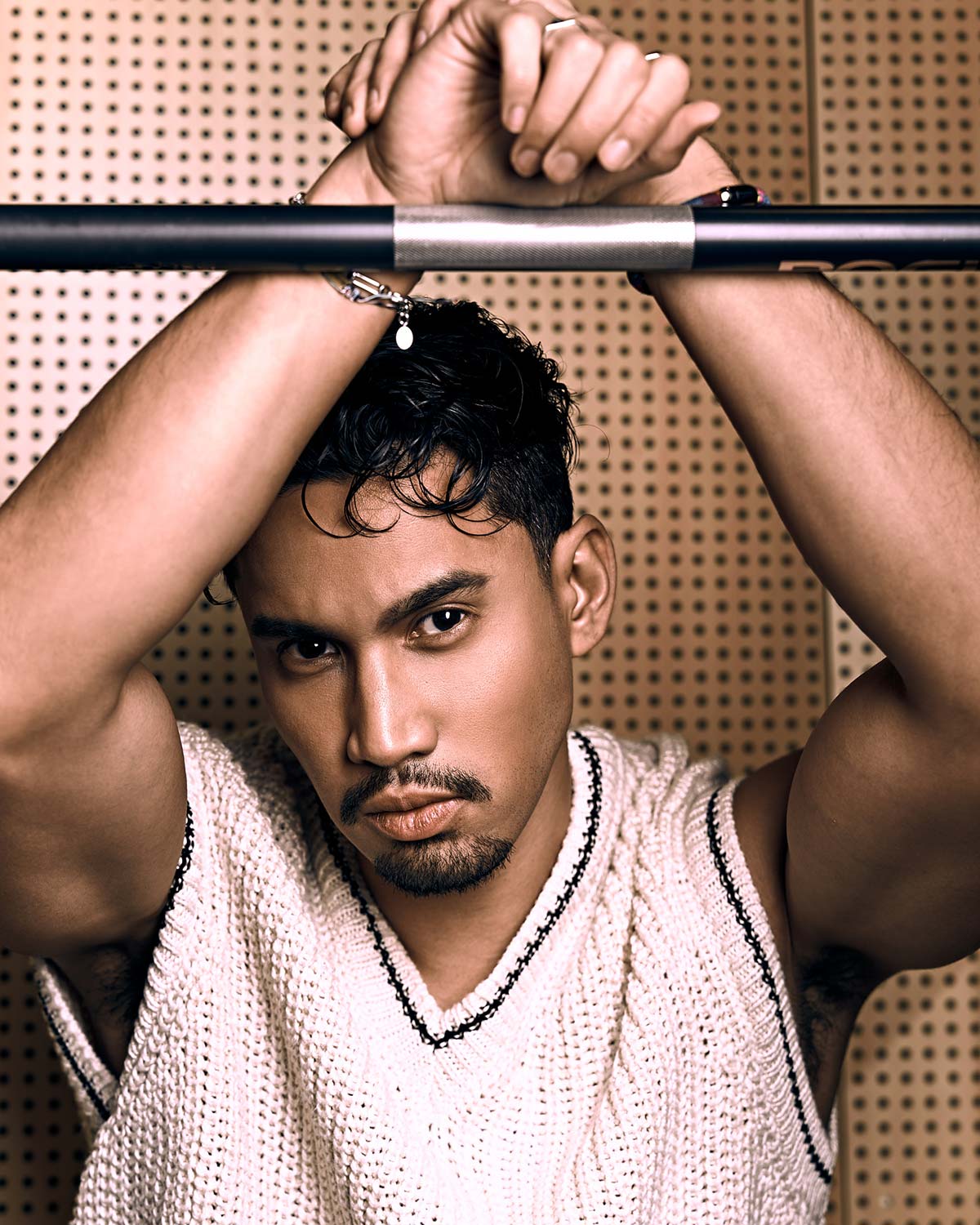 Although, anyone would be forgiven for thinking Khan is the type of person who puts a lot of thought into how he dresses himself every morning. In truth, it's quite the contrary. "I would say fashion is harmony. Everything has to go together," he says on how he would describe his style. "I would never wear full-on labels from head to toe, that's too tacky. I'm quite subtle and I think that reflects in my fashion sense as well." 
The son of a diplomat, Idris Khan bin Abdul Ghaffar Khan was born in Libya and grew up moving from one place to another. His family settled back home in Malaysia when Khan was 15 years old. In 2008, he started modelling after being scouted. It was also around this time when he took part in Hero Remaja, a kind of Mickey Mouse Club launching pad for a career in the local entertainment industry.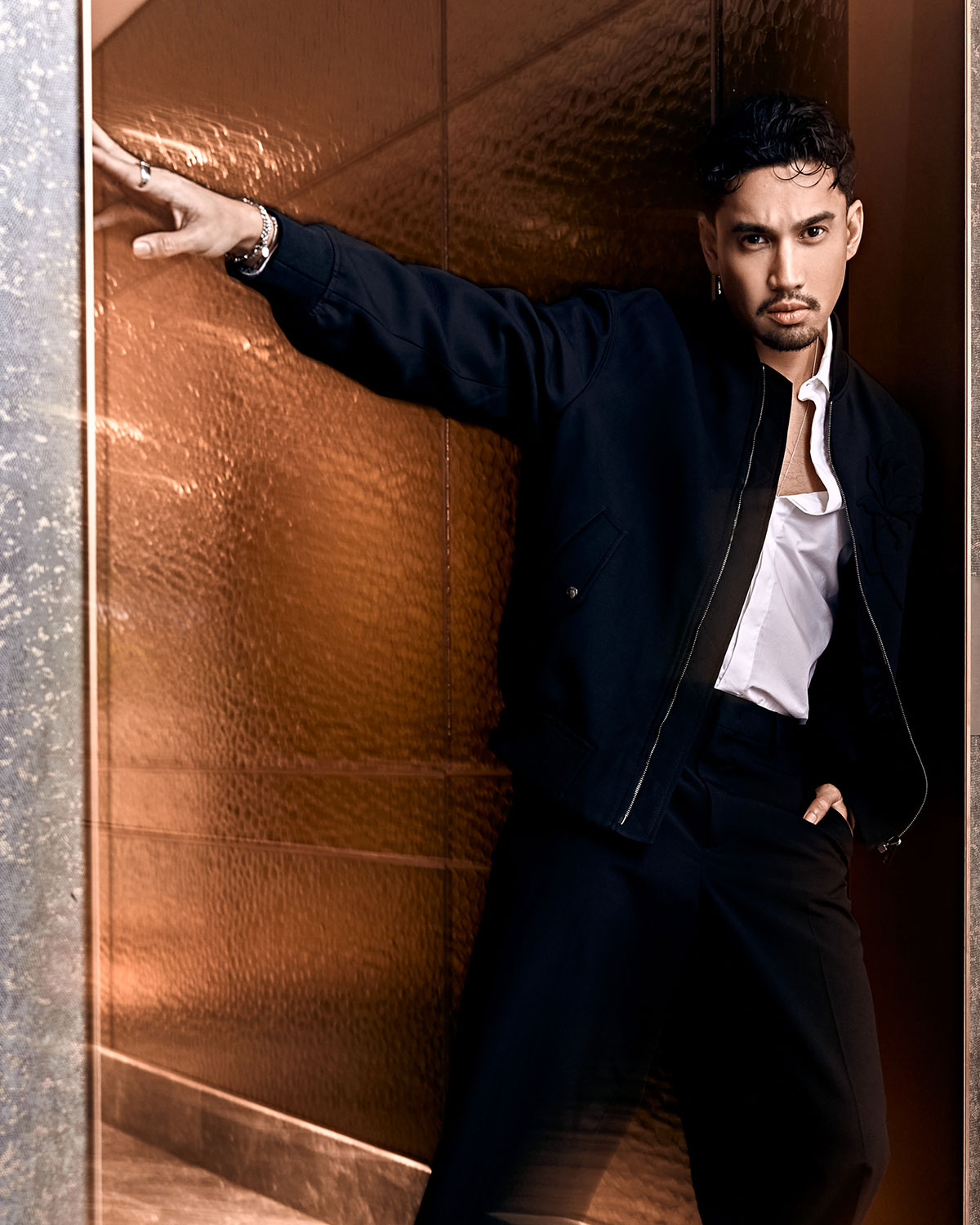 Unexpectedly for Khan, offers to act in local dramas and series started coming in, but acting was never something he was into back then, until an enticing offer to play a supporting role in a major production came by and he took the jump. "I hated my acting back then," says Khan, who like actors who are serious about their craft, tends to be critical of their earlier work. "But I enjoyed the process of acting and being on set and the passion built from there." 
With more offers coming in soon after his acting debut, Khan quickly earned his breakout role in a primetime series, cementing himself as one of today's big stars in the local entertainment scene. But instead of following the success of his popularity today, Khan's next move is to allow acting to take a backseat. "I'm more selective in terms of scripts now," he says. "I'm also looking at getting into production. If I have to wait for good scripts, it's going to be hard to come by.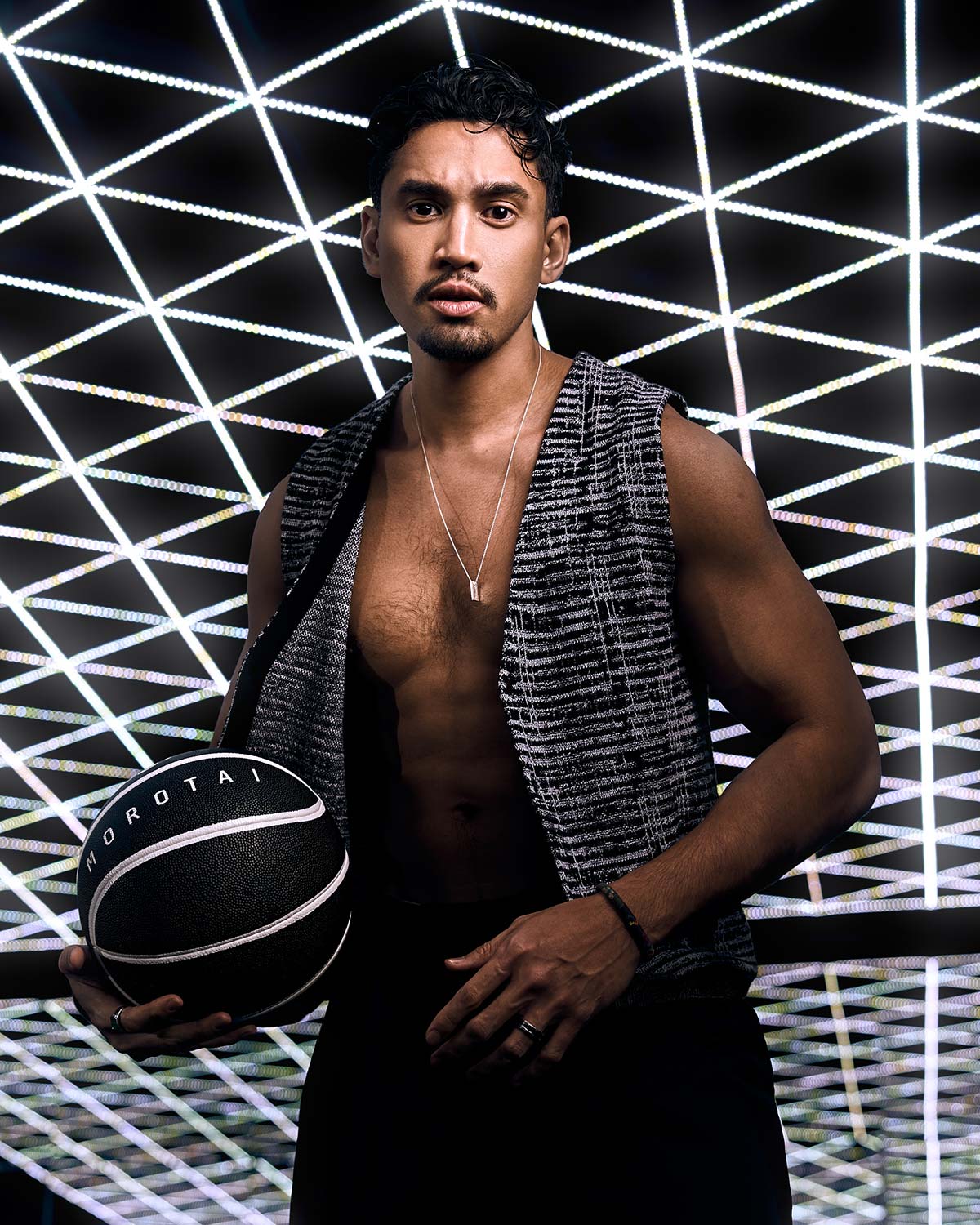 "You will definitely face people who will doubt or belittle you"
Making that transition will give Khan the freedom to produce and act in his own productions, but on top of that and besides overseeing Morotai, Khan is also in the works of launching a new e-commerce platform, aimed to be revealed in 2023. I ask if it's a challenge to juggle multiple ventures while being in the spotlight.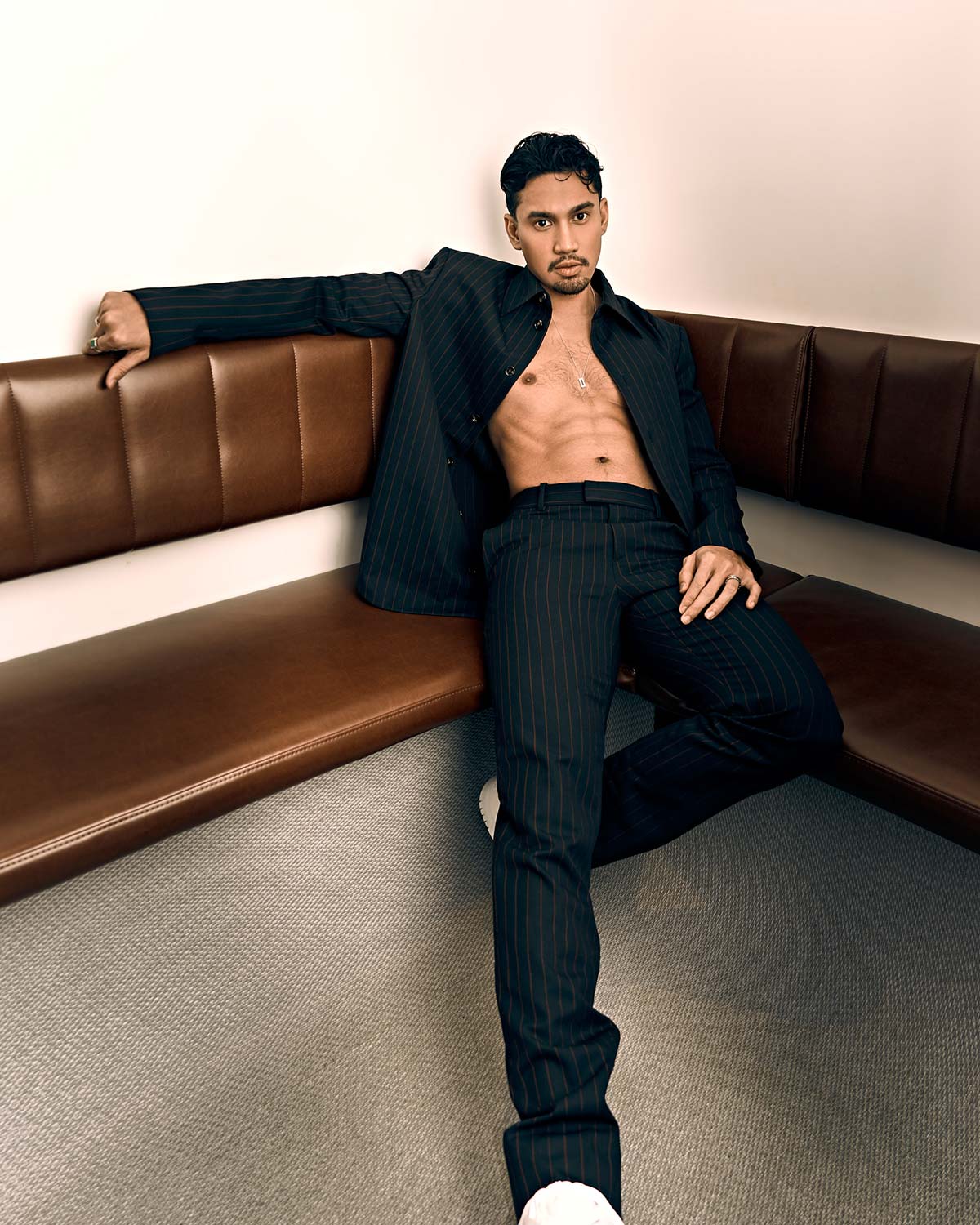 "I think if you believe in your ideas and you believe in yourself and you know your self-worth, I believe you should push for it despite what anyone says." Being in show business has definitely served as a vital learning curve with all those early years working on set serving as a starter kit to venture into a career as an entrepreneur. He stresses that self-belief and clear goals are paramount to everything he does in life. 
"You will definitely face people who will doubt or belittle you, that's why you need to surround yourself with people who motivate and inspire you. I think the most important lesson I've learnt from all this is to keep your circle small." 
Featured image: Idris Khan wears outfit by Morotai. 
Photographer: Edmund Lee
Styling/Art Direction: Mughni Che Din 
Styling assistant: Bluey Kim
Grooming: Janice Liew
Location: Babel KLCC