Here's what sets a gelato apart from a regular soft-serve.
With summer bringing the heat in America and Europe, 'tis officially the season for the world's favourite cold treat to claim its rightful crown. July may be National Ice Cream Month in the US, but us Malaysians barely need an excuse to enjoy a soft serve, froyo or gelato on any ol' day of the year.
Even as ice cream lovers, though, many of us grew up oblivious to the finer differences between all these different types of ice cream. From the milky Russian plombir to classic French sorbet, ice creams around the world are as diverse as the landscape of international cuisine and culture.
Shaved ice (a close relative of ice cream) also exists in a wide variety: think Malaysian ais kacang, Italian granita, Iranian faloodeh and Chinese baobing.
So just what sets a gelato apart from a regular soft-serve? Well, summer seems the perfect time for a crash course on 12 essential ice creams you'll find in different countries.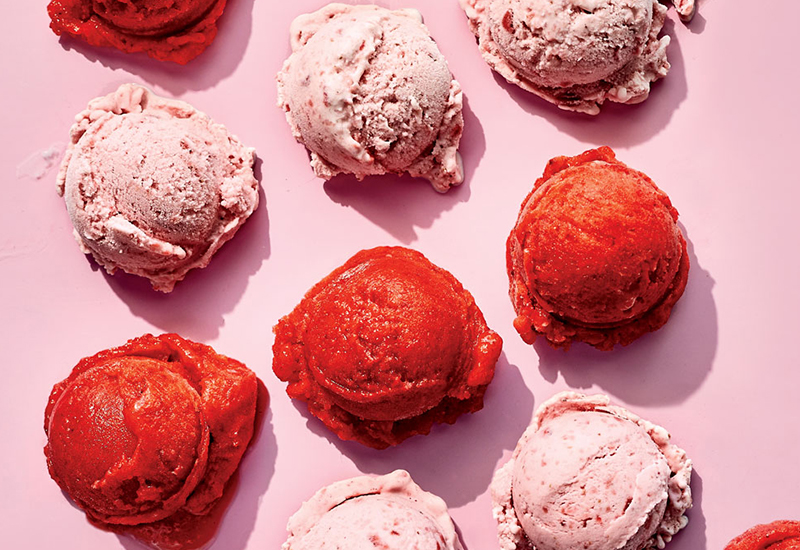 Gelato (Italy)
Gelato (Italy)
Just how is gelato so silky yet rich? Well, it all comes down to the churning process; gelato is churned slower than regular ice cream, which folds in less air, thereby intensifying the flavour. Authentic gelato is made with more milk and less cream than traditional ice cream. As a result, this European summer favourite is dense yet creamy, with a lower fat content. Interestingly, gelato should also be served 10-15°C warmer than other ice cream - this allows you to taste the flavours better, as the mouth doesn't get as numb.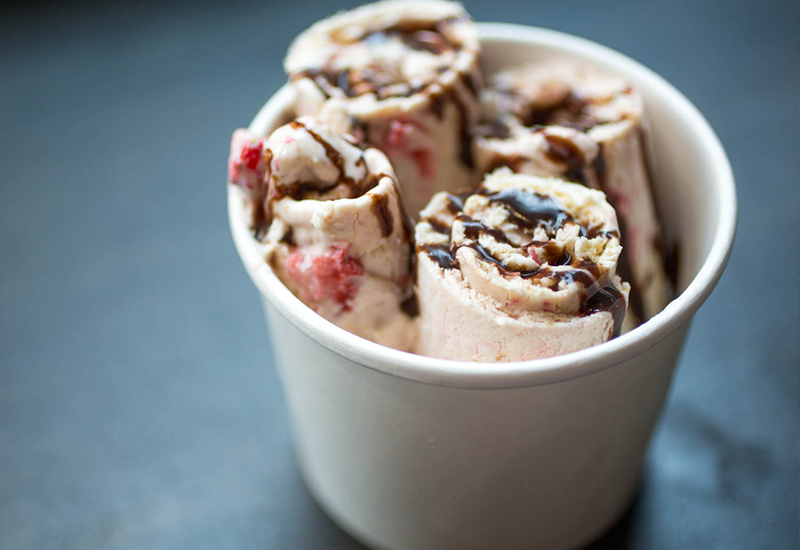 I-Tim-Pad (Thailand)
I-Tim-Pad (Thailand)
Also known as stir-fried ice cream, this style is relatively new but shot to fame after being introduced in the streets of Thailand, circa 2009. First, milk-based liquid is freeze-fried on a cold, flat metal surface. It is then worked into cream, then lavishly coated with fruits, cookies, chocolate, or sweets of your choice. The novelty of this process makes it quite an enjoyable performance, especially if your vendor is particularly fast with their chops.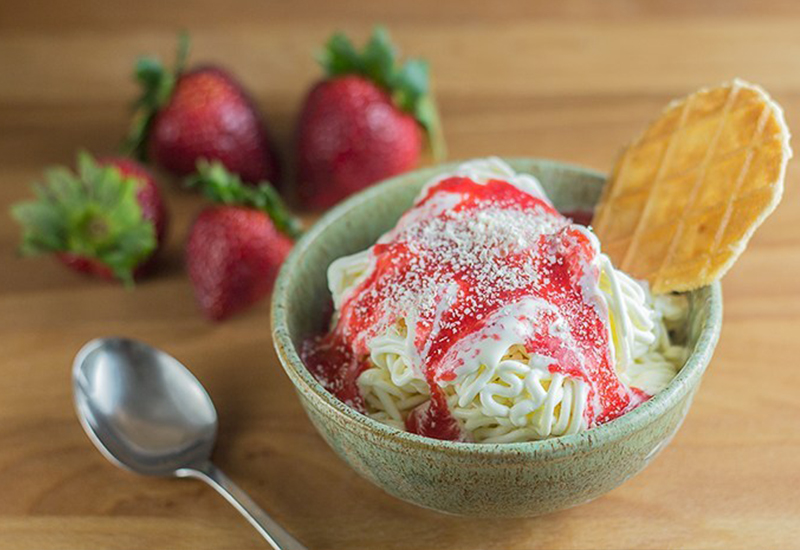 Spaghettieis (Germany)
Spaghettieis (Germany)
Trust a German to invent something so bizarrely delightful as spaghetti-shaped ice cream. That's right, this deceiving dessert is actually vanilla ice cream pressed through a ricer, covered in strawberry sauce and shavings of white chocolate or coconut. When spaghettieis first appeared in the 60's, the inventor reported that children who were expecting dessert would cry when served this 'spaghetti'.
Sorbet (France)
Sorbet (France)
Dairy-free and sweetly refreshing, sorbets are often fruit-flavoured as they sugar and fruit are their two main components. These ingredients are churned together until the result is dense and rich. A sorbet is icy, and the addition of alcohol can lower the temperature even more to turn it positively frosty.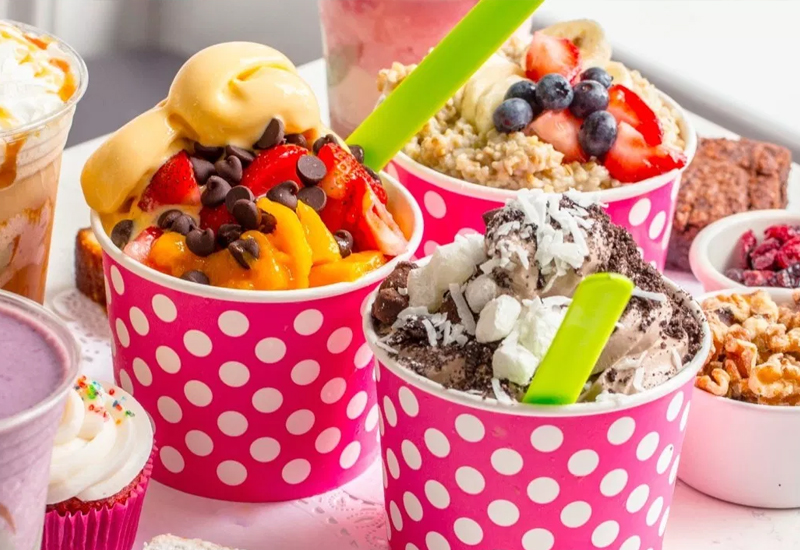 Froyo (USA)
Froyo (USA)
Frozen yogurt is was a sensation in the US back in the 90s and early 2000's, largely due to its reputation as the sugar-free ice cream. Froyo gains a delicious tang from yogurt, but stays low in fat by replacing cream with milk. It can be made in a soft-serve freezer and assembled easily by consumers themselves, which sure adds to the enjoyment of the experience.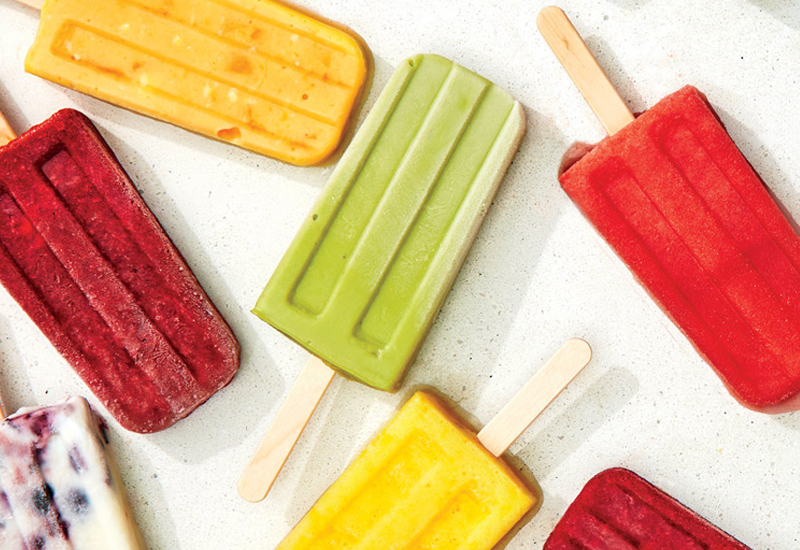 Paletas (Mexico)
Paletas (Mexico)
Paletas are Mexico's answer to popsicles - they're served on a stick, but also packed with fruit juice and bits. This includes flavours such as horchata, tamarind, lime, and chilli pepper. You'll find this national dessert adapted to local tastes and produce across Mexico. The main different between paleta (or any popsicle) and ice-cream is that the former is not whipped - it is simply frozen into a block of ice.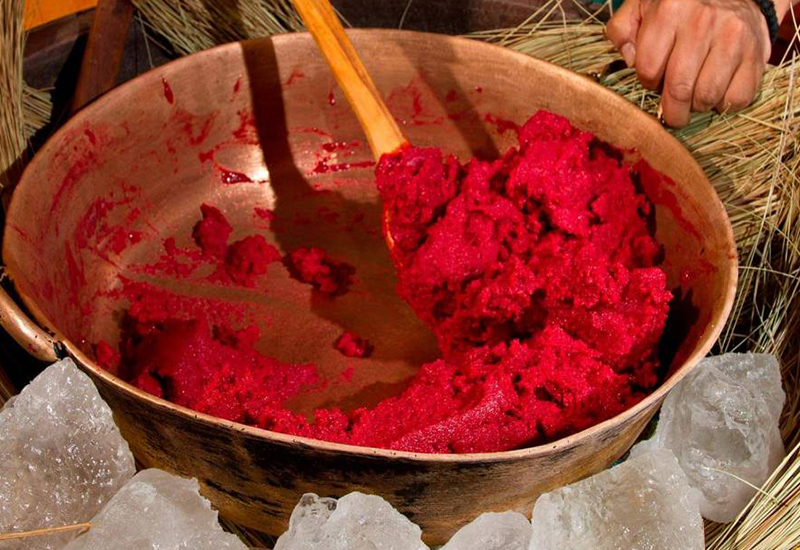 Hela de Paila (Ecuador)
Hela de Paila (Ecuador)
One of the oldest frozen treats in the world comes from a time before refrigerators. Hela de Paila is refreshing as a sorbet, its main ingredients being fruit and sugar. Ice is placed around the paila (pan) to cool the mixture as it is creamed into a fruity treat. You can't go wrong with a good berry version.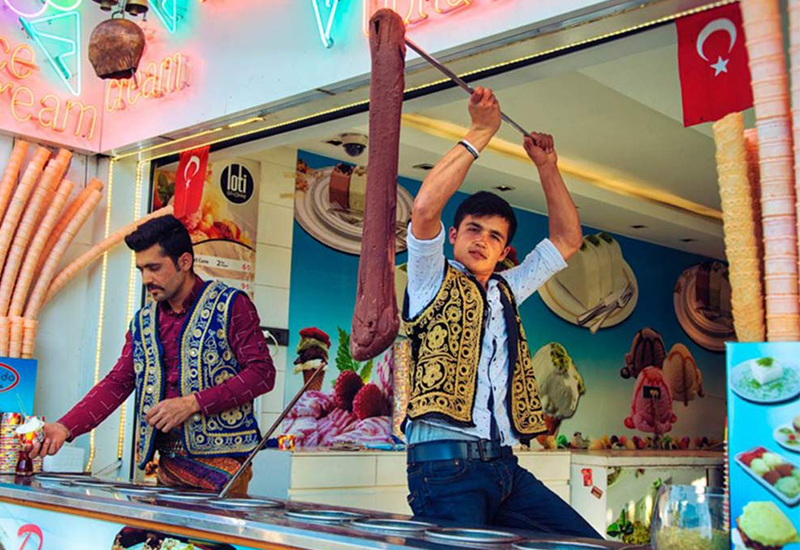 Dondurma (Turkey)
Dondurma (Turkey)
Turkish for 'freezing', dondurma is so stretchy and sticky that it's almost like cold taffy. Milk and sugar are thickened with salep (a powdered orchid bulb) and aromatic resin (mastic), creating a hard-to-melt texture unlike any other ice cream. Vendors make a cheeky show of the churning and pulling process while serving up a cone, which is sure to illicit giggles from children and adults alike.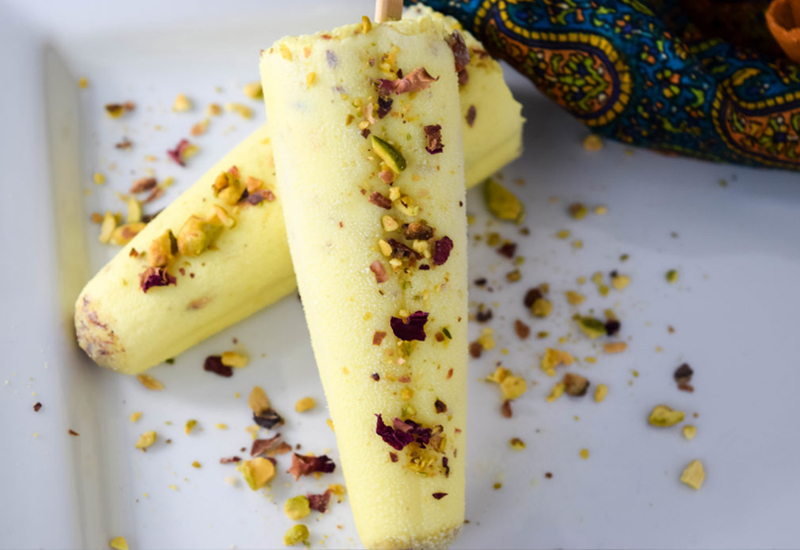 Kulfi (India)
Kulfi (India)
Kulfi is almost like solid, frozen custard because it is made with condensed milk, and creamed through slow-cooking. Light, aromatic flavours like rose water and saffron are preferred to offset the decadent texture. A coat of crushed nuts or vermicelli complete the popular Indian dessert, which is now loved throughout the world.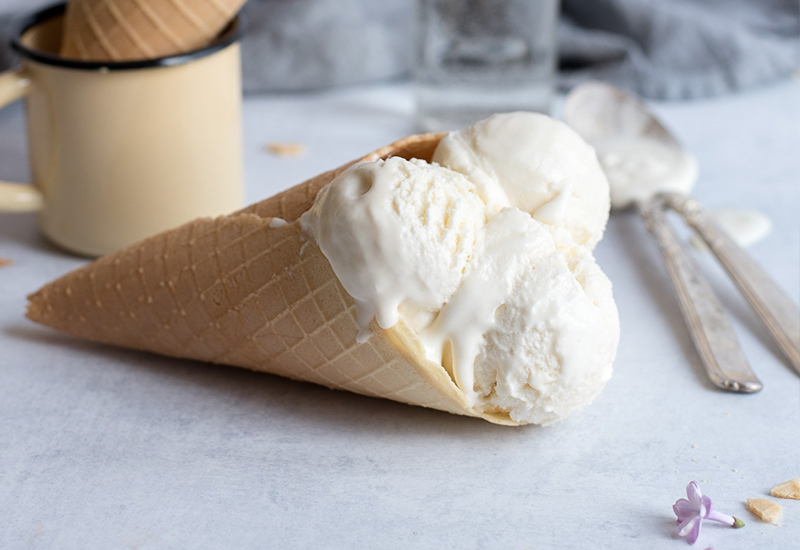 Plombir (Russia)
Plombir (Russia)
Plombir may have been inspired by the French, but it became a national delight in Russia. This is one decadent ice cream, what with its high fat content and heavy use of eggs and milk. The resulting mixture is a thick as pastry cream best enjoyed in classic flavours like vanilla, chocolate and strawberry.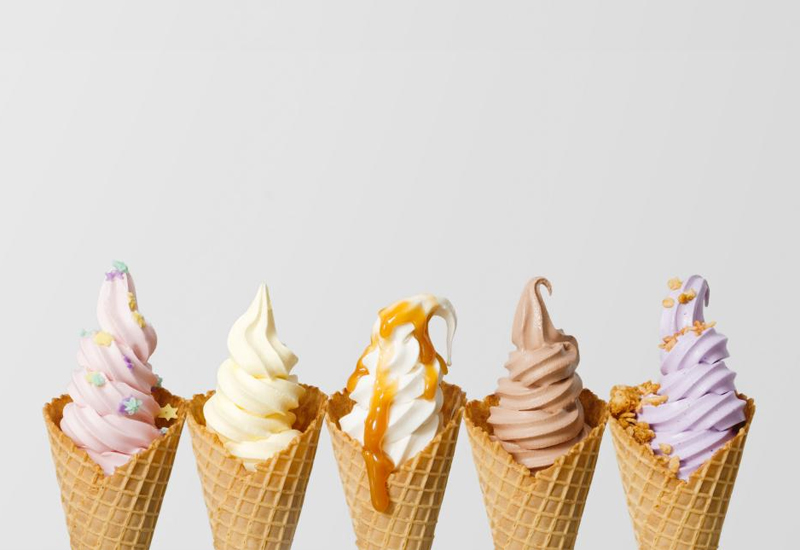 Soft serve (USA)
Soft serve (USA)
Who would have thought that a fluke incident involving a malfunctioning fridge could create one of the most popular ice creams the world over? This popular version has also been known as American ice cream since its accidental invention in the 70's. The secret to creating this airy texture is to introduce air while the cream is freezing. This can be done with a machine dispenser - which explains the mass commercial appeal of soft-serve ice cream.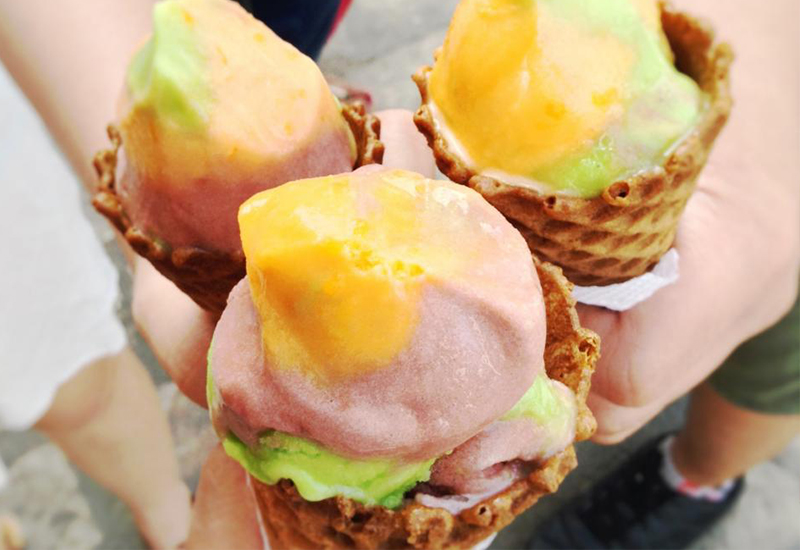 Sorbetes (Philippines)
Sorbetes (Philippines)
Don't be fooled by its nickname 'dirty ice cream' - it just comes from the fact that sorbetes is commonly sold outside by street hawkers. There are two special elements to this Filipino ice cream: it often uses coconut milk instead of cow's milk, as well as cassava flour (as a thickening agent). Sorbetes can be enjoyed in a small wafer, on a sugar cone, or in between a bread bun.
(swipe left for more)
Recommended: 10 things you may not know about bubble milk tea