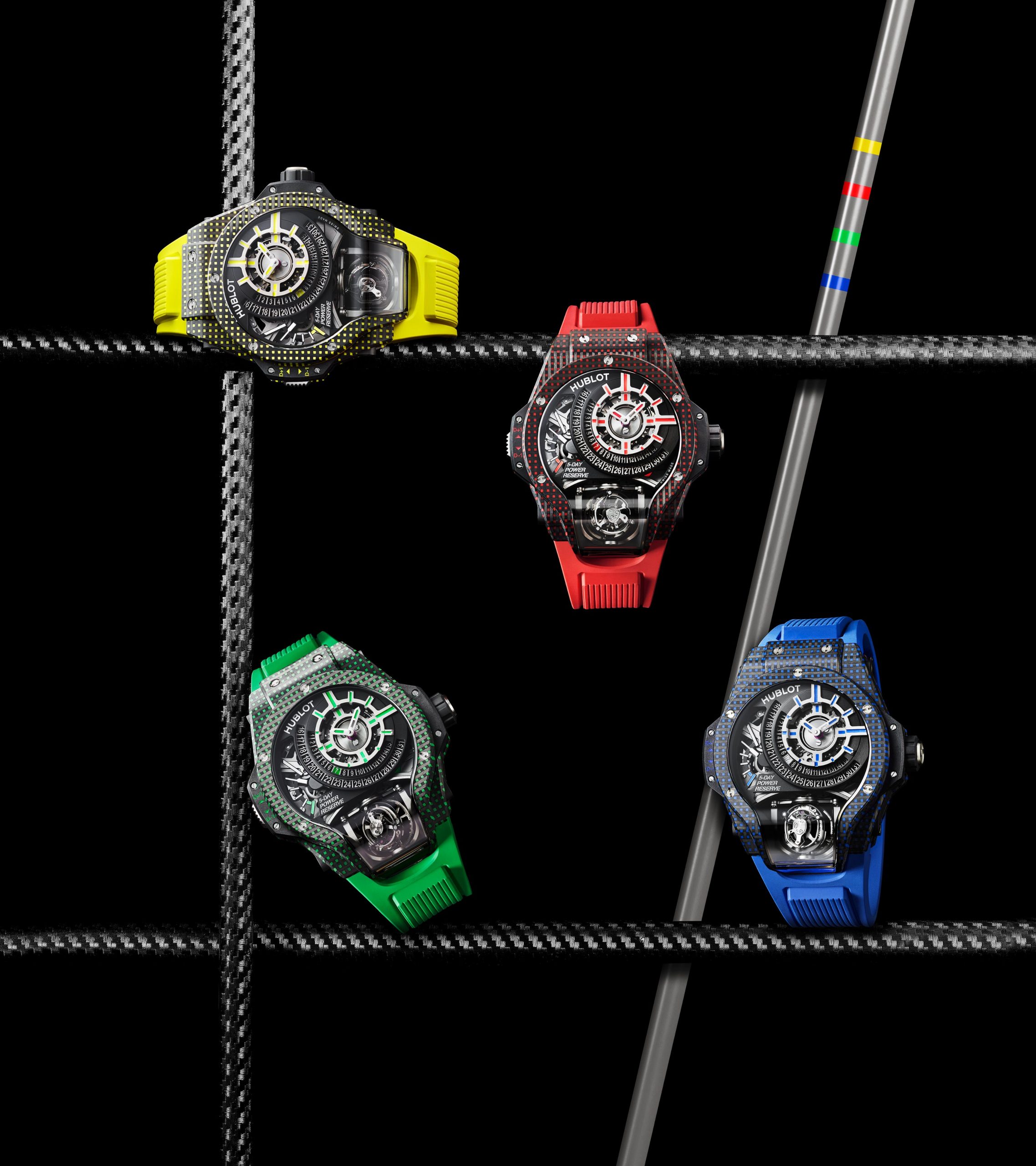 When it comes to playing with materials and mechanical excess, Hublot stands firm as one of the biggest players in the industry – and its latest collection is here to once again prove just that. Hublot's "MP" series represents the extreme spirit of the house, each being a Manufacture Piece to showcase the unique fusion and technology and aesthetics. And with the new Hublot MP-09 Tourbillon Bi-Axis, it approaches haute horlogerie in a casual, fresh, and modern way.
Let's take a look at a word that embodies Hublot's vision through the MP-09: integration. This begins with the case and its ruling complication – the Tourbillon Bi-Axis. To present the Tourbillon in a singular way, Hublot had to create a case in a totally unique shape, all made from curves and corners on two different planes.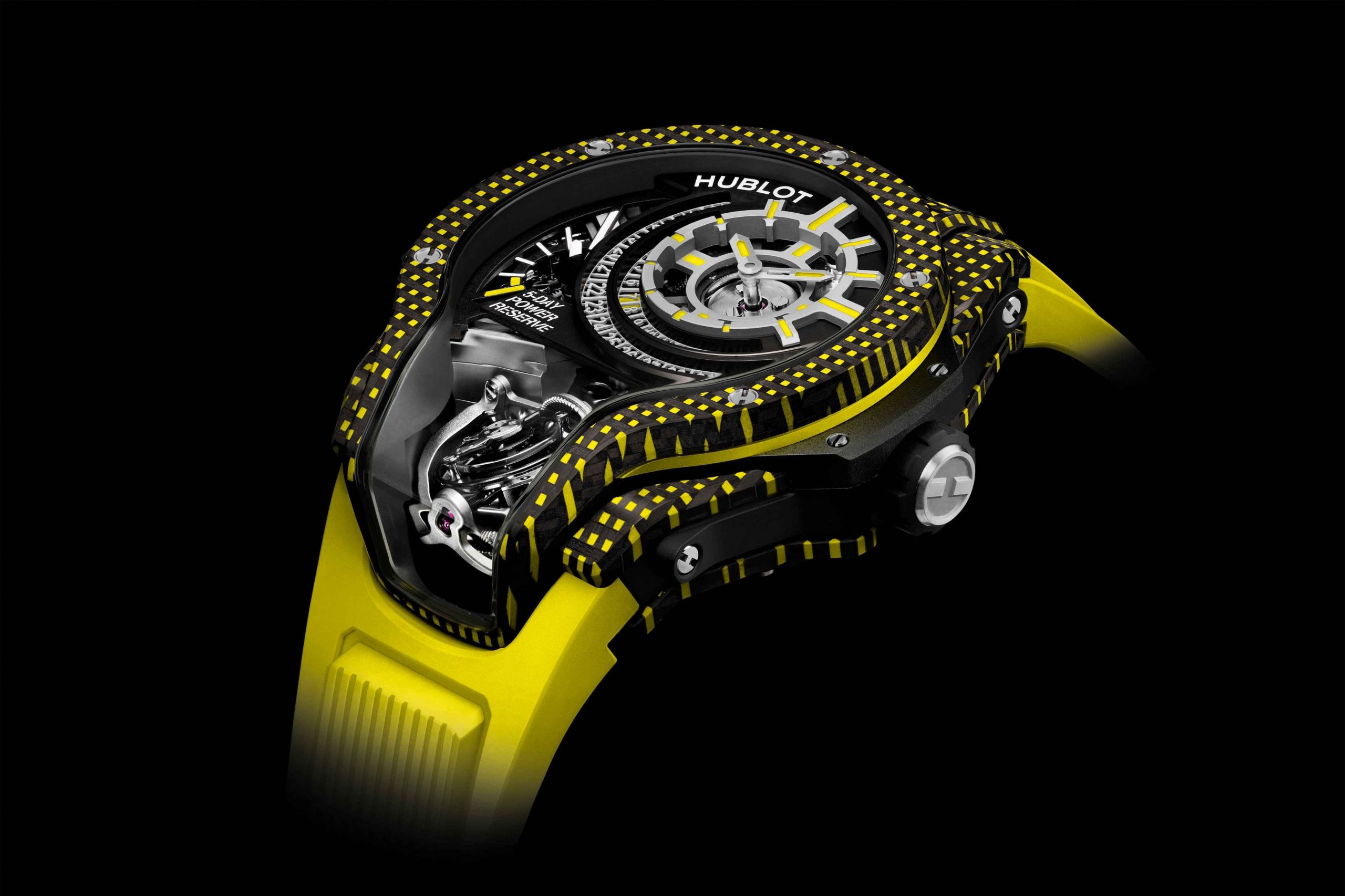 Unlike machining a titanium or gold case, 3D carbon is a multi-layer composite that demands greater attention to plans, tools, and finishings. Hublot is able to sculpt the material to form various complex angles and inclined planes, while guaranteeing its water-resistance and durability. Carbon also affords the new MP-09 a significant weight saving, allowing the watch to wear as light as a feather on the wrist.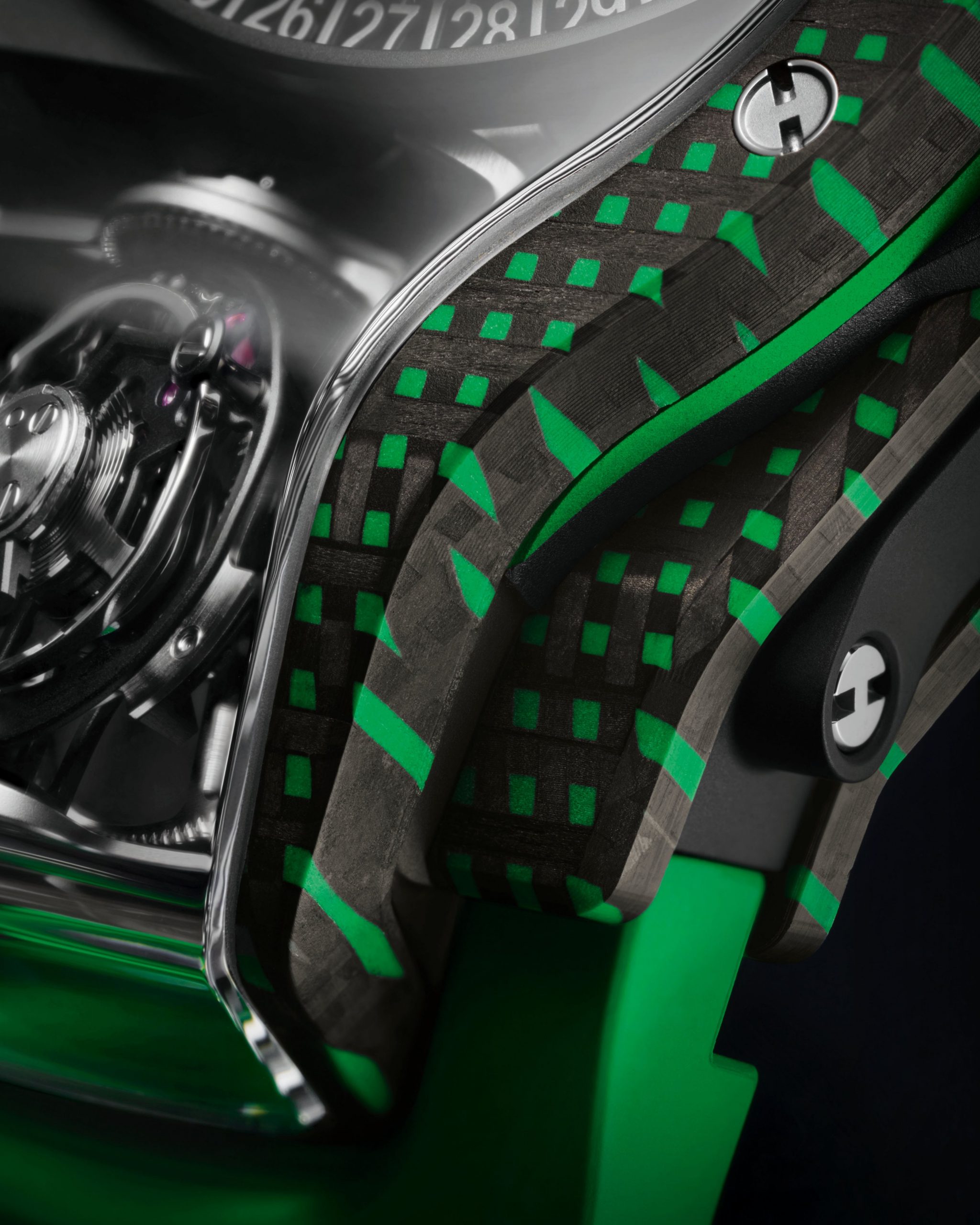 Following the success of the titanium, King Gold, and black 3D carbon versions, the MP-09 legacy lives on with not just one, but four new editions in vivid, bright colours of yellow, blue, green, and red. The solution-dyed 3D carbon cases match their structured rubber straps, hands, and hour markers for a stylish, cohesive aesthetic – whether you're looking for something sporty, stealthy, or flashy. While there is one for every taste, the watch is not for everyone, with only eight numbered pieces per version produced.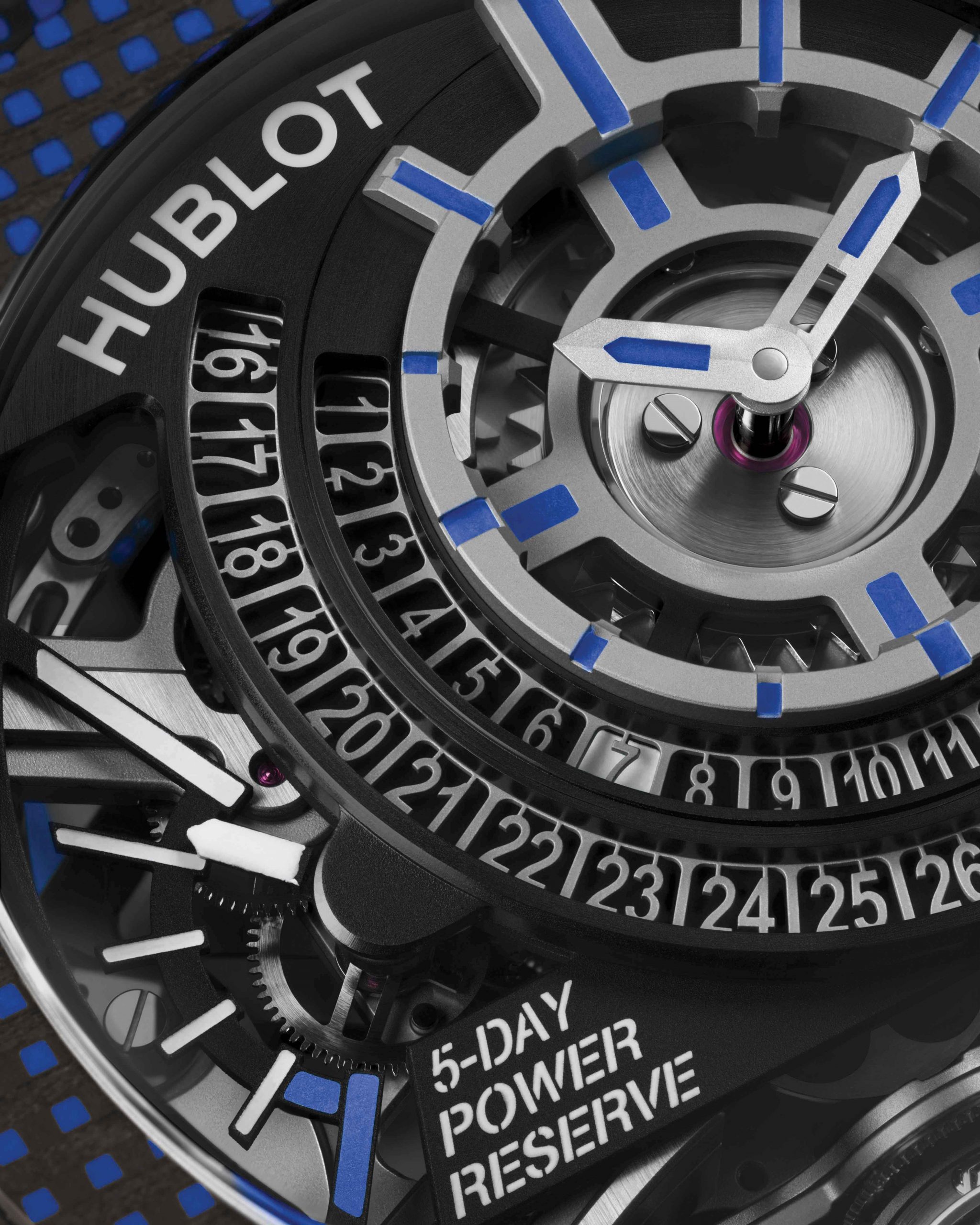 To power the new MB-09, the Manufacture Manual Winding Tourbillon Bi-Axis Skeleton Movement makes the heart of the watch with a 5-day power reserve. It is equipped with a bi-axial tourbillon with a full rotation every minute for the first axis, and a second rotation every 30 seconds for the second axis. It's this unique double rotation that guided the conception of this inclined case, which displays the tourbillon at 6 o'clock, as part of a new colour, 3D carbon architecture, with the middle and back cover in titanium, as well as a double anti-reflective sapphire glass.
For more information, visit the Hublot website.
Photos: Hublot