The opening of the Hublot Boutique Ginza in Tokyo marks the watchmaker's largest flagship store yet.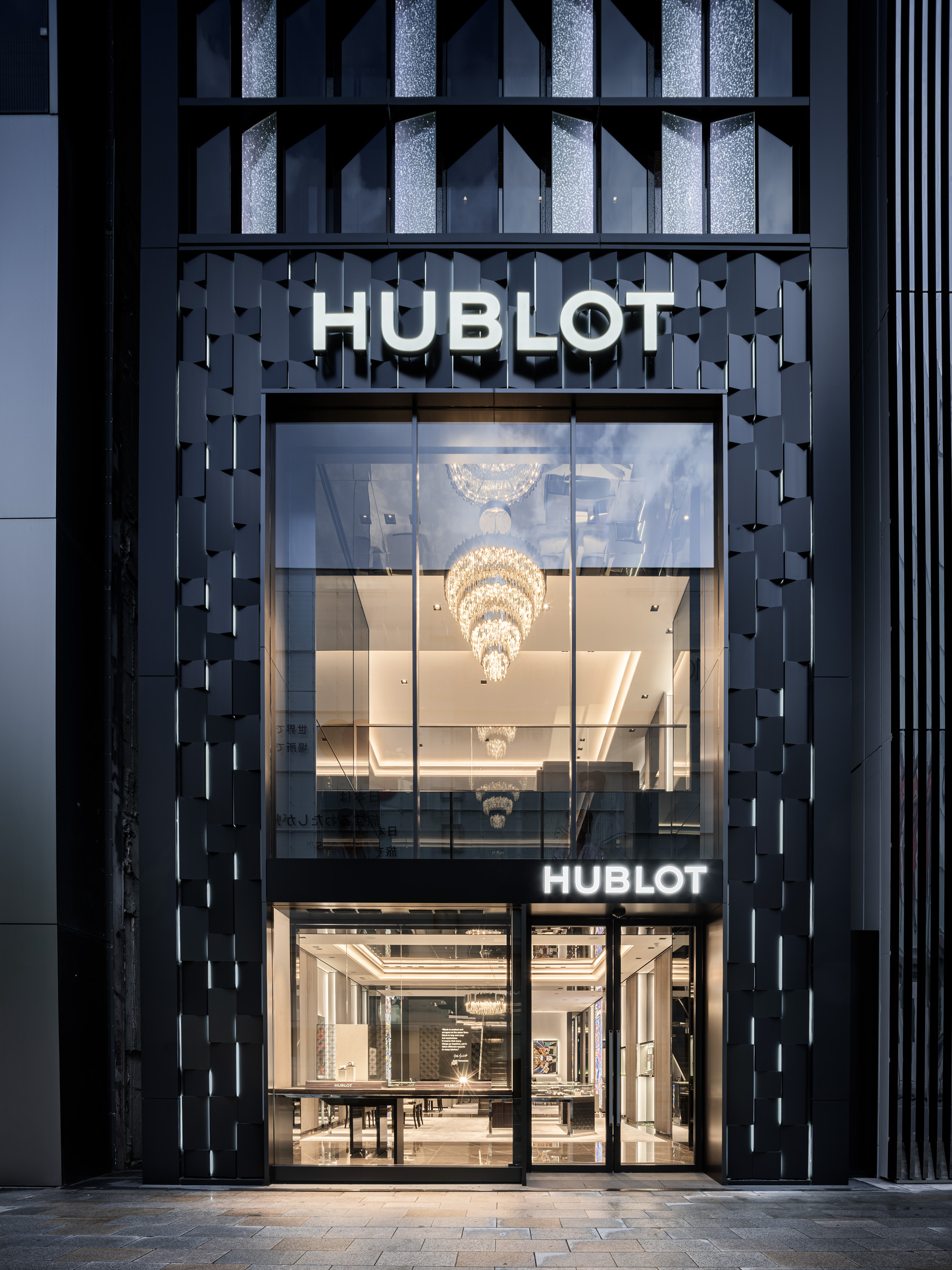 Though this year has seen events and social gatherings come to a screeching halt, Hublot still finds a reason to celebrate their 40th anniversary this year with the opening of their largest flagship store, the Hublot Boutique Ginza.
The Swiss luxury watchmaker has now planted roots on an iconic location on Chuo-dori Street in Tokyo. The new boutique, also dubbed the "Hublot Tower" to reflect its lofty 56-meter-high facade, offers Hublot an open space that marries style with luxury. The Hublot Boutique Ginza represents The Art of Fusion perfectly, the brand concept that's focused on the seamless blending of fine materials and innovative ideas. Laminated glass panels are scattered with mirrored pieces that exhibit different sights; during the daytime, it reflects the sunlight to create an ethereal glitter, while the nighttime brings a luxurious and mysterious glow from within.
Customers will be able to be completely immersed when experiencing the world of Hublot across three floors. On the ground floor, visitors can find the whole collection on full display, the second floor is home to the VIP experience room for a truly unique visit, and an exhibition area occupies the third floor.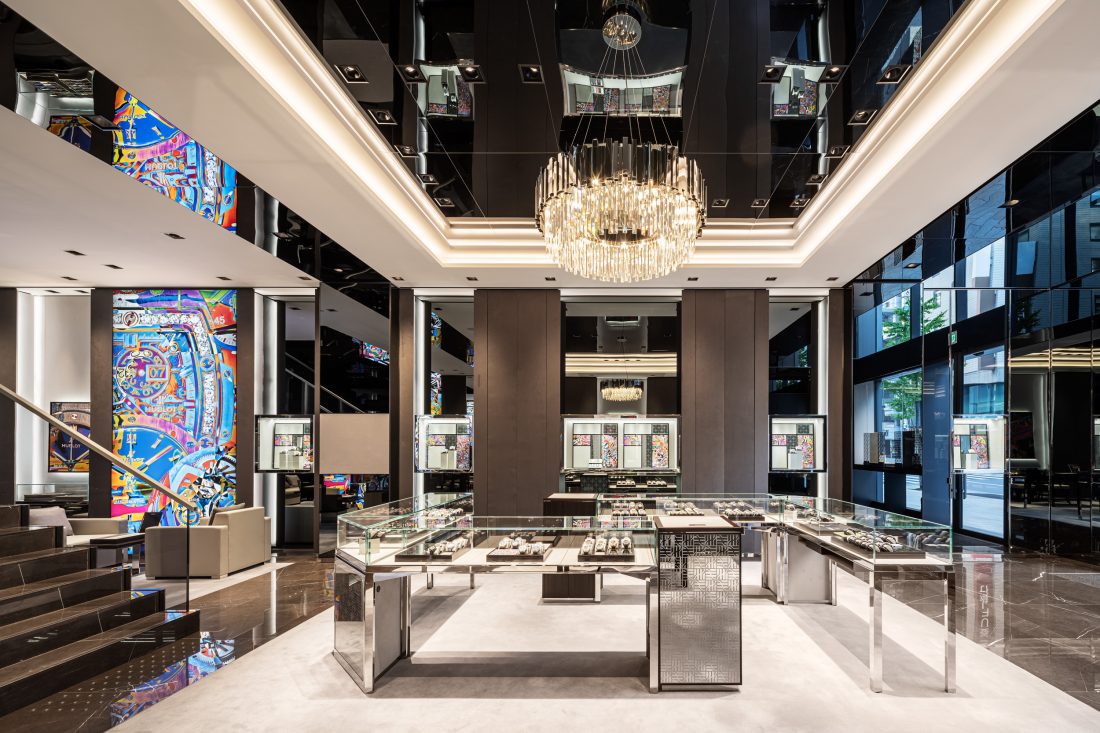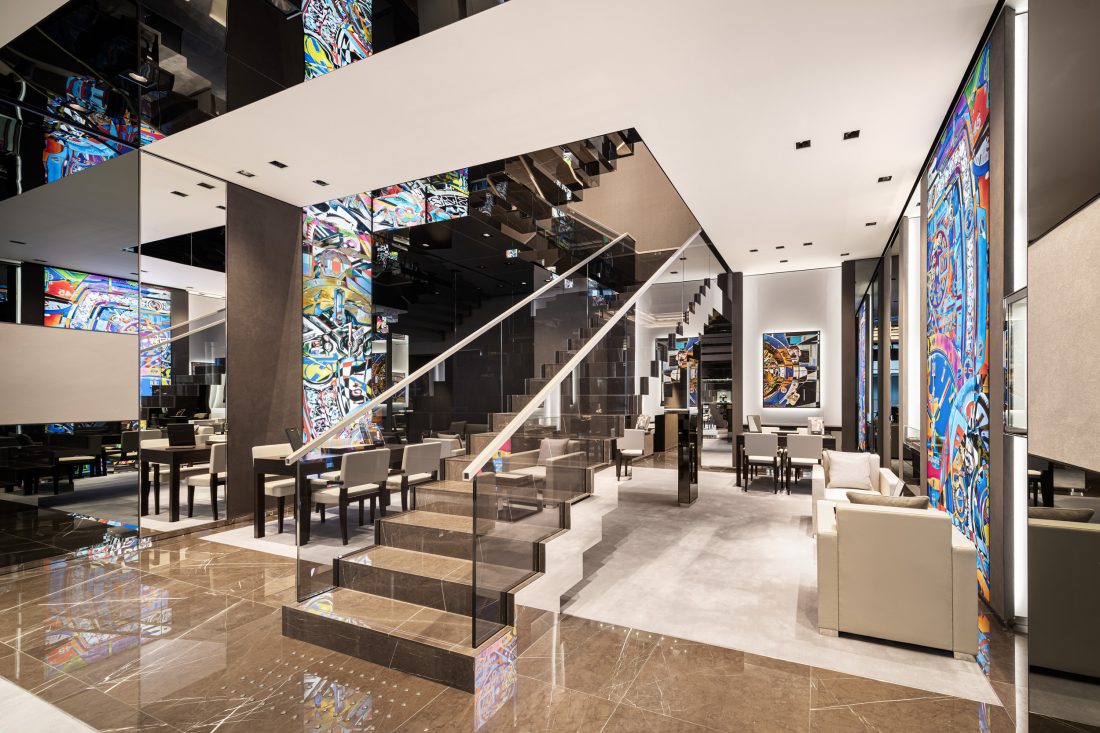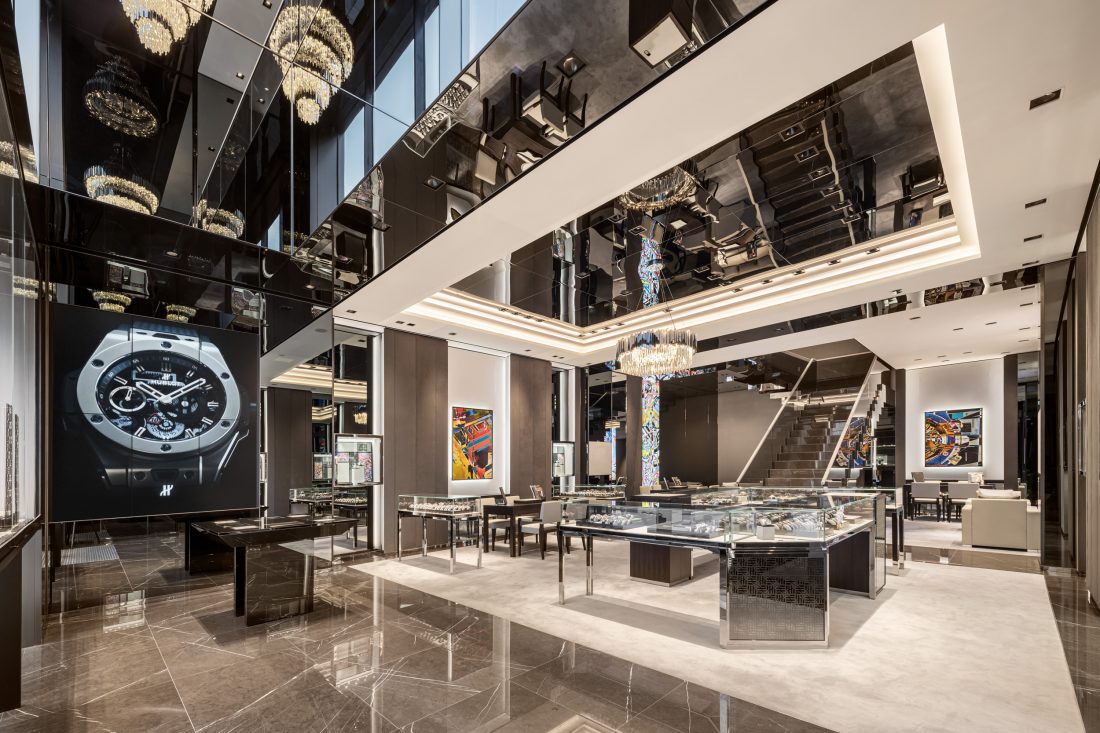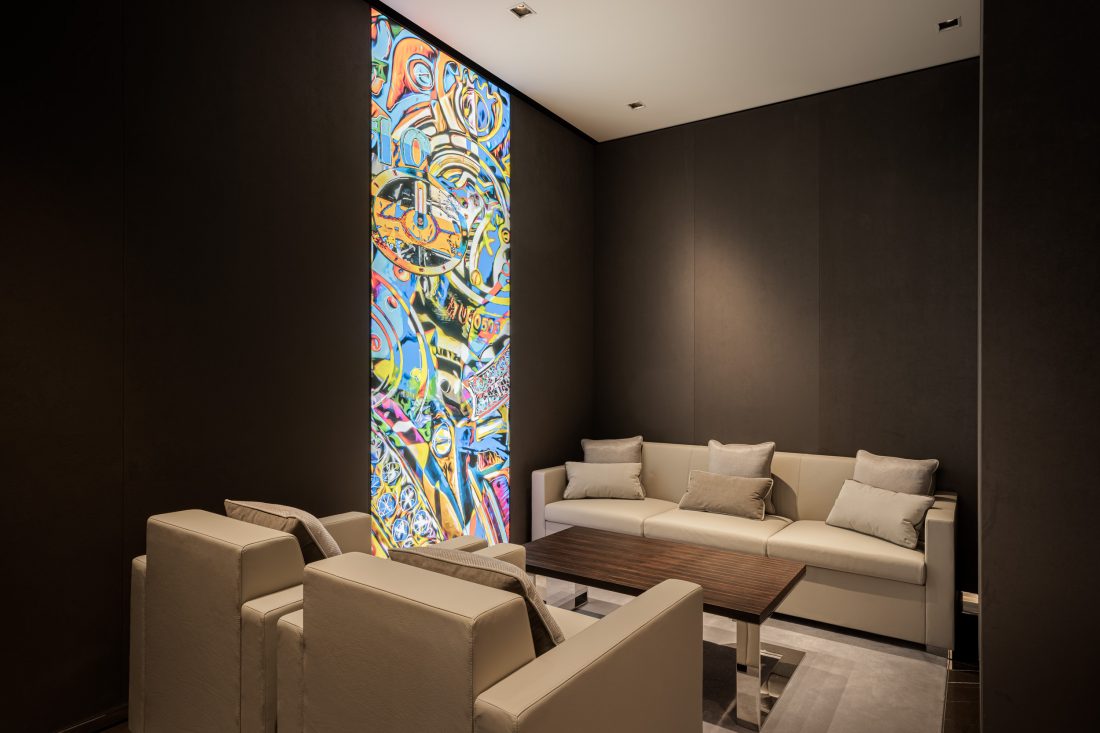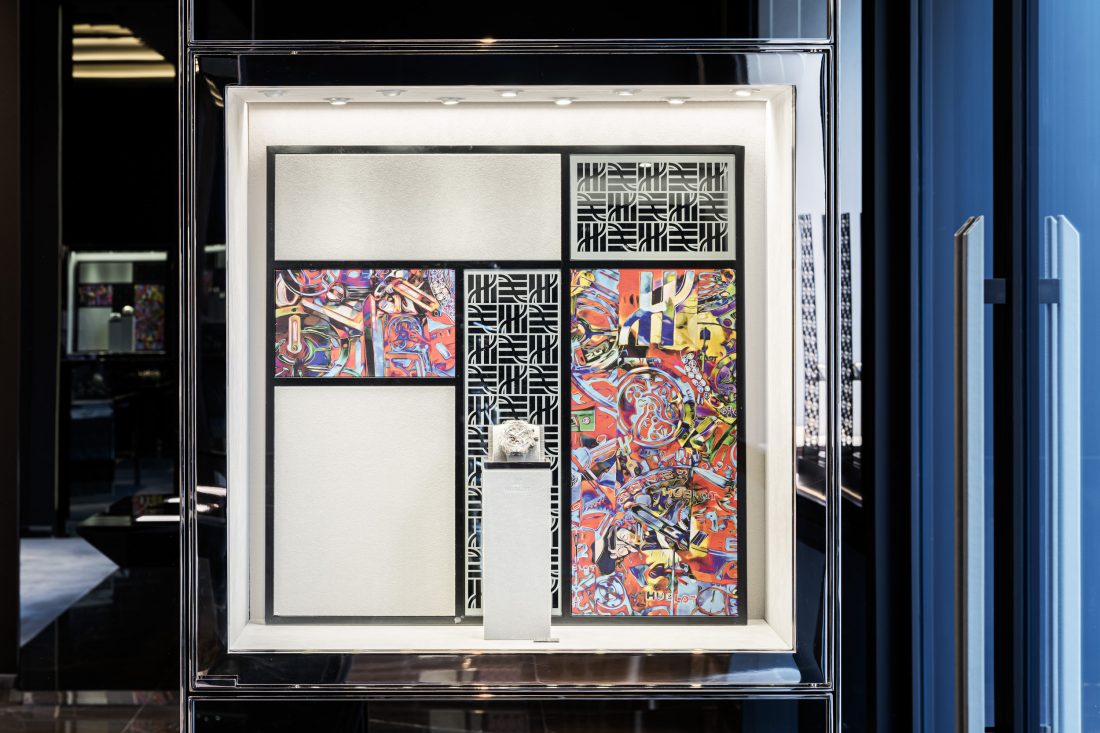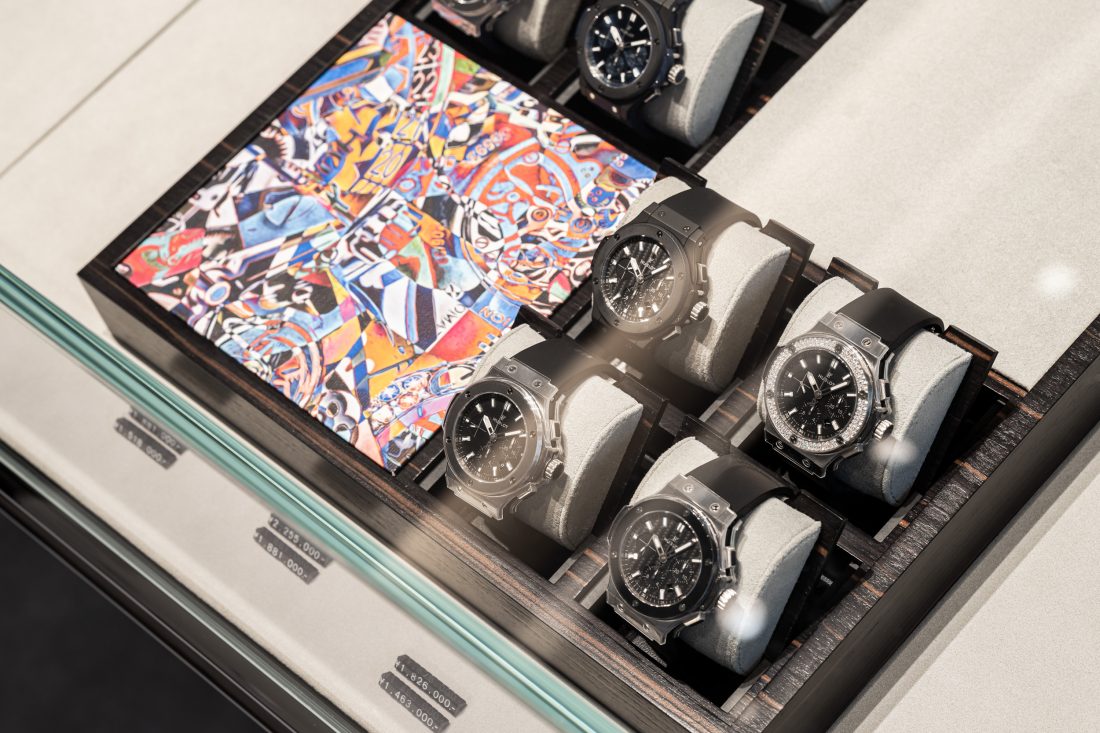 (Swipe left for more)
"We are honoured to celebrate the opening of our new flagship boutique in Tokyo. In only 40 years, Hublot has seen many firsts and many successes, and today is again another milestone for our Maison," said the CEO of Hublot, Ricardo Guadalupe, in a statement. "We have long had presence on the most prestigious streets in the world's metropolises and from today in Japan too, our number one market. The 'Hublot Tower' is a symbol of the fusion of modernity and tradition that we ardently pursue and uphold in all our actions."
The interior of the boutique boasts the brand's largest retail space at 330 square meters, and reflects one of the important elements of Hublot's watchmaking – its unique use of materials. Leather chairs, ebony tables, marble floors, plush carpets, and an impressive staircase with sides fashioned out of zigzag laser-cut mirrored stainless steel are only a small handful what fills up the boutique to give it its character. There's also a gorgeous crystal chandelier installed on the vaulted ceiling reaching more than 9 metres high – a rarity in Japan.
So if you're staying in Tokyo or plan to visit Tokyo in the future, don't miss out this Hublot flagship at 5-9, Ginza 3-chome, Chuo-ku, Tokyo. Business hours are from 11AM to 8PM. For more details, visit the official Hublot website.
Photos: Hublot