This is the second time Hublot has collaborated with artist Marc Ferrero.
If you loved Hublot's mysterious collaboration with designer Yohji Yamamoto, then you'll definitely fall for this next artistic collaboration. The Swiss luxury watchmaker teamed up with the master of Storytelling Art, artist Marc Ferrero to create a strong yet feminine design onto the dial of its Big Bang One Click 39mm.
The new design comes in two iconic shades – white and black, symbolising inseparable complementarity. It illustrates the universal duality of day and night, just like how today's modern woman is able to take on more than one role. The white version represents the subtle minimalist. She's a seductive lady without being a forward seducer. The black version encapsulates everything audacious, bold, and magnetic. She's fearless and undeterred. The watches also serve as a reminder that day and night are forces of nature that simply cannot live without each other.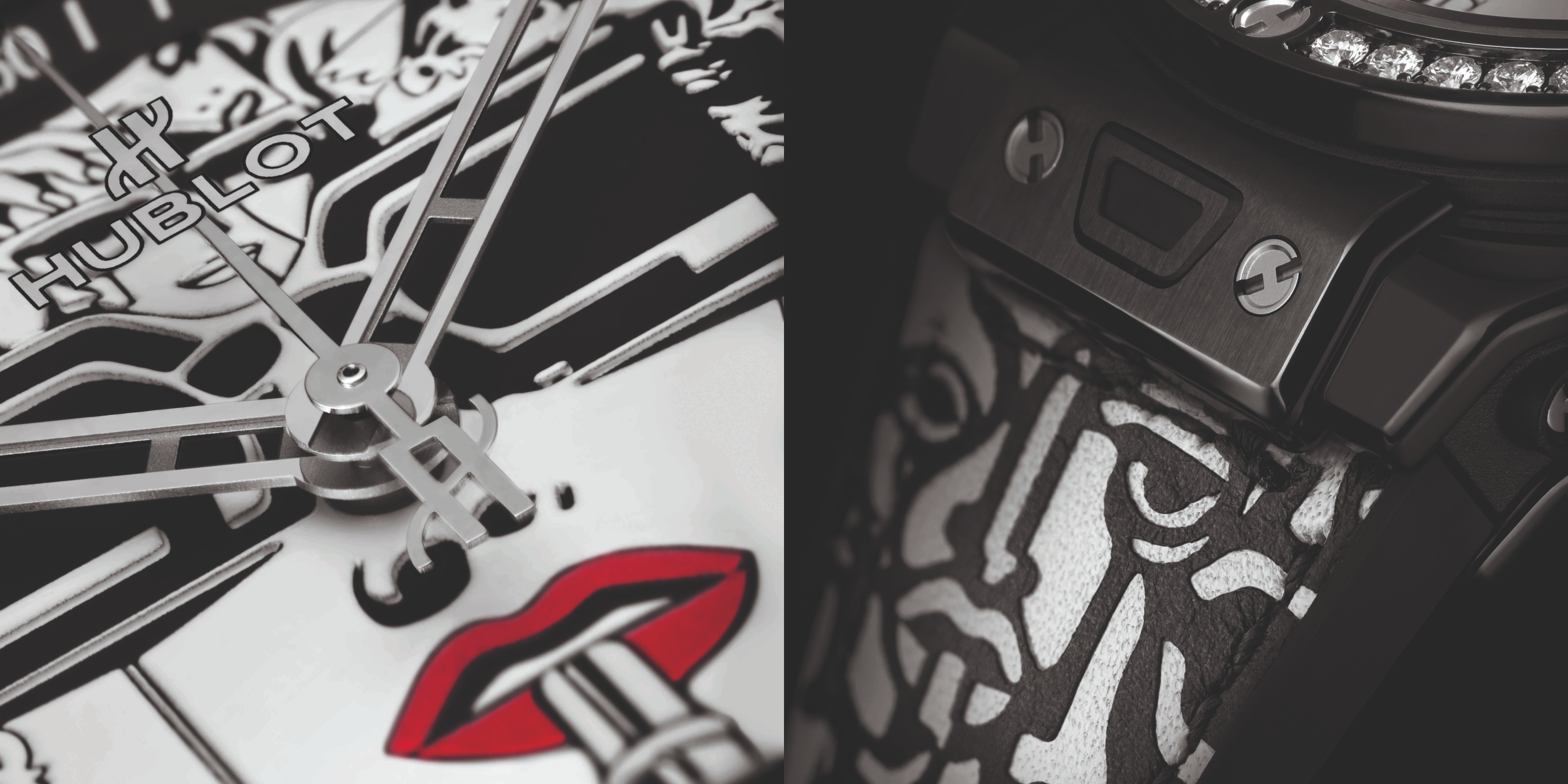 "I love the power of black and white. Shade and light. Yin and Yang. One is profound, unclassifiable, eternal. The other is subtle, ethereal, timeless. They symbolise antitheses and complementarity. Choosing black and white means getting straight to the point without an excess of tonalities. The black and white make 'Lipstick' even more graphic and its red lipstick more magnetic," explained Marc Ferrero in a statement.
The artist conveys the message of a free woman in this iconic duo of watches, affixing his work from the dial and extending to the strap. Only the flashy red lipstick on the dial asserts itself in bold colour. It's a reminder that even underneath the large black glasses, 'Lipstick' honours the woman of the 21st century – who is a heroine of modern times, multifaceted, self-assured, and enigmatic.
(Swipe left for more)
These two limited-edition numbered models will be limited to 100 pieces. The white version showcases satin-finish polished steel and resin, with a lacquered dial and calf and rubber strap all drenched in white. The black version is dressed in black ceramic with a lacquered dial and calf and rubber strap in black and white. To see other versions of the One Click 39mm, head on over to the Hublot website for more information.
Photos: Hublot