"Running is easy – all you need is a pair of shoes."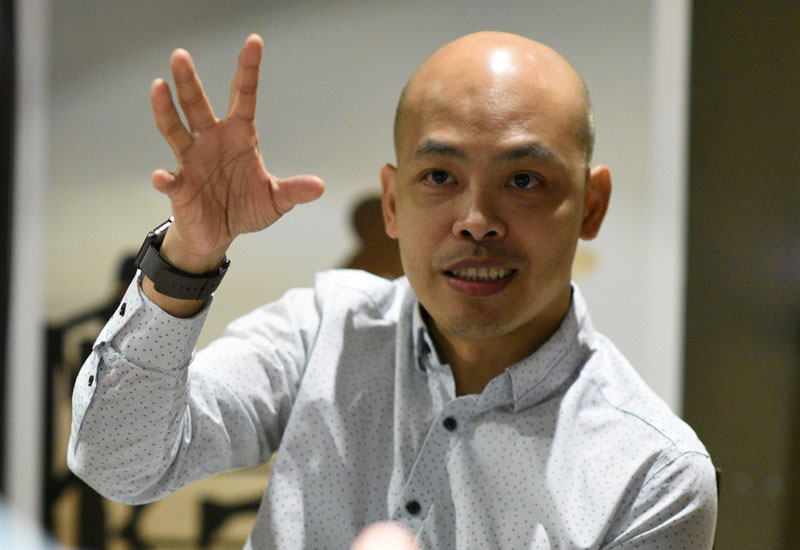 Here's your first excuse out the door: it's never too late to start running.
The great thing about running, according to Xtramiler Alex Au-Yong, is that each individual defines his own limits – how far, how fast, and how frequent.
His own growth curve as a runner is proof of that. Only a whole year after deciding to get fit and join the gym did Alex start running long-distance outdoors.
"Through the process of exercise trial and error, I discovered I really liked running. I would always be on the treadmill, until one day an instructor said 'Hey, you're gonna spoil that treadmill, why don't you go run outside?'," he recalls jovially.
From ultra-marathons to triathlons, some would say that Alex has explored the entire spectrum of being a marathon runner, but he readily admits that for him, it's not about making record time.
"I take my time and enjoy that whole journey (of a run)."
We know all about the health benefits of exercise, especially in combating non-communicable diseases. So what's stopping us?
Perhaps it is the perception that running is hard work that not everyone is cut out for.
Here, Alex shows this does not have to be the case with 5 bites of wisdom to help you lift that foot off the metaphorical starting block.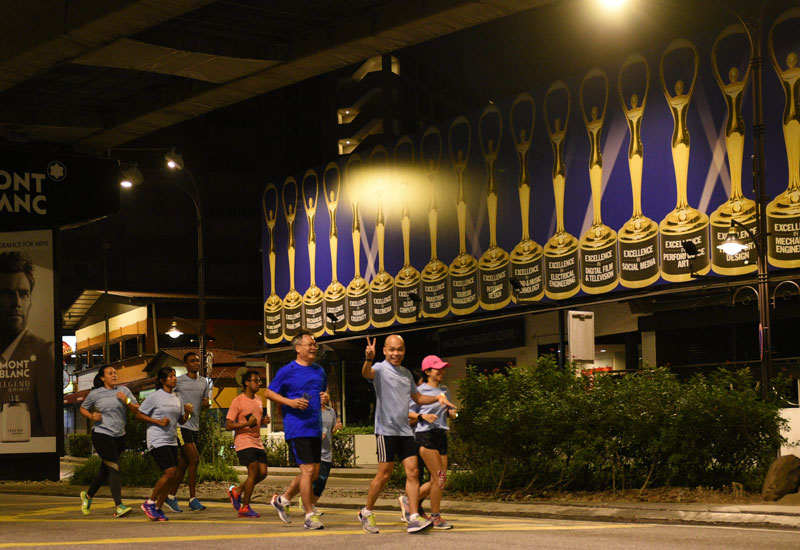 Prepare in and out
When he first started out, Alex minimised excuses for morning runs by laying out his exercise gear the night before.
"Although I'm motivated, I have to remove every obstacle that could prevent me from running!" he says.
Mental preparation is important too, or as Alex says,"start with your end in mind". Of course, this can only be done once you…
Find your motivation
"Mine was being able to just cross that finish line. I go for races not for medals, but to train and finish well and strong. There's a lot of satisfaction in pushing your body and realising you have what it takes to cross that finish line."
On top of that, coaching others is a newfound motivation for Alex, proving that you can always find new joy in a routine workout.
Set realistic expectations
It's normal to have off days where you just don't feel like conquering those kilometers – even for someone who loves running as much as Alex – but once the running bug has bit you, it's a great way to enjoy life.
"Running should not be tedious. After you find your motivation, it will become natural and enjoyable," he says.
Run with friends
Alex is fond of an African proverb that goes 'If you want to run fast, go alone. If you want to run far, bring a friend.'
"Running allows you to make new friends – you have your own team but grow your social circle at the same time," he says. What starts out as companionship will turn into friendly rivalry as you push each other to achieve new goals.
"From finding it hard to walk out the door alone, you'll go to wanting to be better every day."
While the social aspect is one of Alex's favourite benefits, the simple versatility of this sport also enables one to…
Make it quality personal time
Alex shares, "My legs are running automatically but my mind is free, so I take this time to reflect on certain things. It's 'my time'." While many runners derive joy from hitting new milestones, Alex advocates enjoyment first because feeling good about running is key to making it a habit.
"When you push through even when you think you don't have the energy, it gives you an empowering sense that you can do anything, even when it's so easy to give up."
---
Alex shared these tips after running 8km with a group from The Westin Kuala Lumpur, to kickstart Global Running Day in the early hours of June 7.
Based on the results of a global study that revealed 40% of people are most in control of their wellness routine between the hours of 4 and 10 in the morning, Westin hotels worldwide have adopted the 'Let's Rise' mantra, which will continue to take various forms of health and fitness partnerships throughout the year.
Under this initiative, Move Well programmes such as RunWESTIN, Run Concierge and Gear Lending empower hotel guests to regain control of their lifestyle when staying at any of the 200 participating hotels worldwide.
Emmy Thomas Vivien, workout personal trainer in Westin KL's Run Concierge, affirms that early morning runs not only enhance the body but also sharpen the mind and replenish the spirit.
"Run Westin is a unique program encouraging our guests to maintain their exercise routine even if they are traveling. We buddy up with our guests in a morning city-run while providing an interactive way to present Kuala Lumpur in a different light. I find strength and focus through running, especially in the early moments of dawn, thus I am glad I am able to transmit the positivity to travelers through an activity I am personally passionate about," she says.
For more on Westin's global commitment to fitness, visit westin.com/letsrise.