For most, if not all of us, 2020 was the year that tossed all of our plans and dreams out the window. Two weeks into the new year, 2021 isn't proving to be much different either. The question is: what are we going to do about it?
There will always be an obstacle in the way – whether the size of a global pandemic or the usual Monday blues – but the adage "if you fail to plan, you plan to fail" still stands. Don't allow your worries and anxiety to paralyse you; instead, learn how to plan and prepare for the future while leaving room to pivot.
Take it from productivity expert Ashley Tan, founder of The Real Planner: "Planning really equates to managing expectations, whether it's your own or other people's. Even goal-setting and finding the motivation to do something has to do with expectations. Once you understand the expectations, you can give yourself room to be agile."
As one who wears multiple hats – including Chief of Staff at SoCar Malaysia, Board of Advisor at Lean In Malaysia, FutureLab mentor and Flyproject instructor, just to name a few – Ashley is a living testament of what you can achieve with good time management and planning.
We stole some of her time to learn a few tips on how to plan, prepare and pivot better this new year. Here's what she has to say.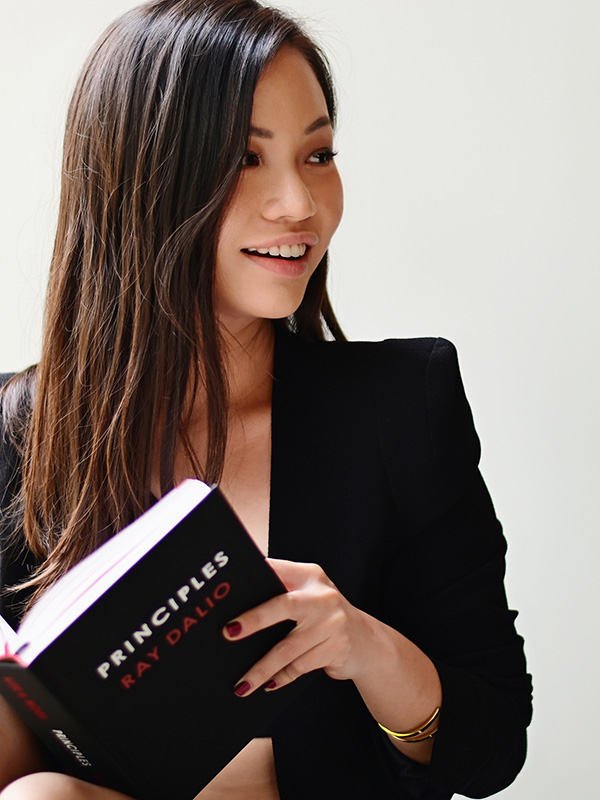 Allocate time for different commitments
"What happens with people who multitask is that there's a lot on their mind, but if they work on one thing, they feel guilty or anxious about not working on another thing. There's a lot of trade-outs and that's because they don't have a time allocation for a specific thing," Ashley reveals.
She tackles this by creating a roster for each day of the week to focus on a particular role, which eliminates the guilt and allows her to work on her commitments equally. This can look different for different people depending on the number of goals and priorities you may have, but the general rule is to schedule in time accordingly in order to free up mental space and stay productive when working on each one.
Manage internal and external expectations
Planning your time is one thing, making good use of it is another. Here's where understanding and managing the expectations comes in, including your own and that of others. Ashley subscribes to the Four Tendencies framework by Gretchen Rubin, which describes four types of people in the way we respond to expectations: the Upholder, Questioner, Obliger and Rebel. (You can take the quiz here to find out which one are you.)
For example, a Questioner responds well to inner expectations but not outer, thus requiring sufficient justification before acting on a task. On the other hand, an Obliger readily meets tasks set by others but needs accountability when it comes to personal goals.
Once you understand your Tendency, you can then employ the right strategies to help you meet your outer and inner expectations. At the same time, understanding other people's Tendencies (especially if you're in a leadership position) can help you plan better for group work.
Utilise tools at your disposal
As for keeping on top of your plans and expectations, make a point to note them down because as great as you think your memory is, it's not. This step gives you something to fall back on and is especially useful for the pivoting part, as you're able to see your plans at a glance and shift them as necessary.
Another tip is to stick to tools that you feel comfortable with to form a habit. For some, it may be a physical planner or a basic notepad. For others, it may be a digital tracker or Google calendar.
"Personally, I utilise a combination of Calendar, Notes and WhatsApp for my day-to-day appointments and reminders," Ashley shares, "but if I'm going to plan for a long-term goal and break it down, I'll write it in a planner. I think writing gives you that imprint in your head that you're committing to something."
"Planning really equates to managing expectations, whether it's your own or other people's."
Start planning first, tweak later
There's no one-size-fits-all when it comes to planning. It can be overwhelming to pick a framework that works for you with the number of options out there. However, you don't need to know all the options before picking one that seems right.
"One of the key reasons why people procrastinate on planning is because they tell themselves that they need to understand everything and it has to be perfect before they start. If you have that kind of mindset, you'll never start because you're putting an obstacle for yourself even before you've done anything," Ashley contends.
The best way to plan is to start. You can determine which steps work for you and which don't along the way, then tweak your methods accordingly. "If you don't start, you don't even have anything to tweak. Think of it as an experiment. If that one thing doesn't work, move on to the next," she advises.
You can use the Four Tendencies framework and aforementioned tips to help you get started, but bear in mind that you can always emulate other planning methods and tweak them to your liking wherever necessary.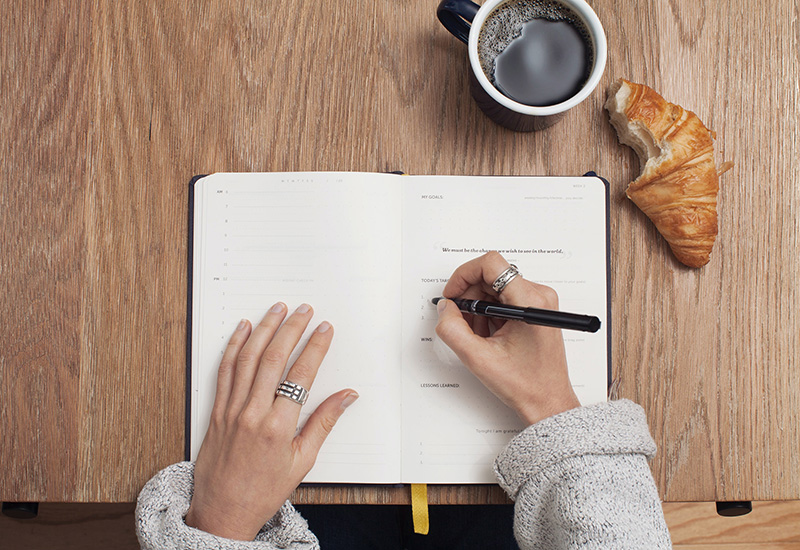 Spark joy in the process
Lastly, remember that planning doesn't have to be all serious. Ashley recommends using the element of smell and sound or anything tangible to tune your mind to anticipate your plans. It can be something as simple as buying a nice yoga mat to encourage you to wake up and do your morning stretches or a fancy home candle to set the environment for #WFH.
"Each time block in your structure of the day can have a fun agenda tied to it, like a nice lamp or a comfortable chair that gets you there," she enthuses. "With that to look forward to, you'll get more excited about some sort of structure rather than it being super boring."
Happy planning!
For more information on planning and productivity workshops, visit therealplanner.com. Follow @therealplanner on Instagram for more updates.