The house has created 41 Blanc vintages since 1921, through what oenologist Nick Lane calls 'true acts of singular creation'.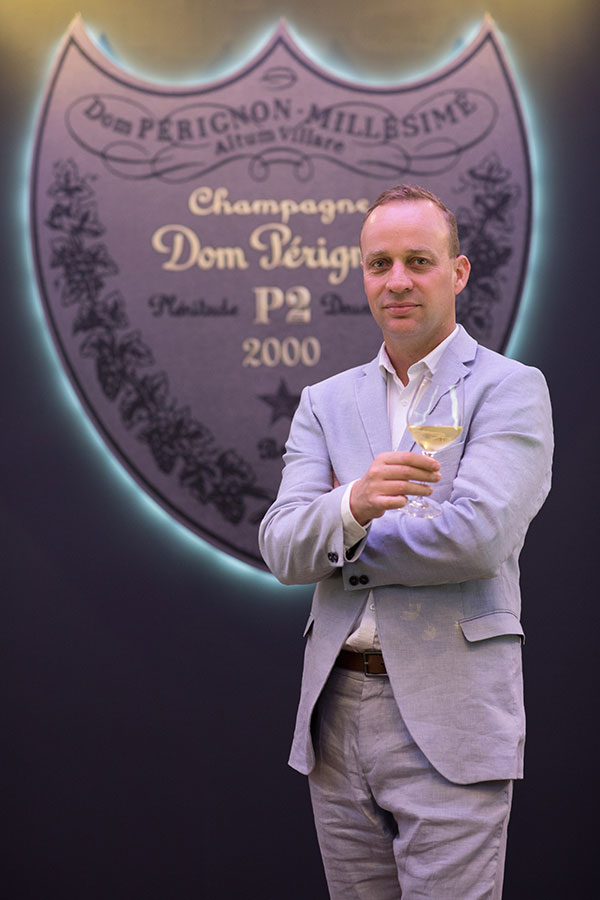 When oenologist Nick Lane says wine found him, we believe him. After years of honing his craft at Cloudy Bay and Veuve Clicquot, he now monitors, tastes, assembles, and refines Dom Pérignon champagnes, travelling the world to communicate the maison's philosophy.
Dom Pérignon has been synonymous to vintage champagne for decades, producing 41 Blanc vintages through what Nick calls 'true acts of singular creation'. We sat down with him following an intimate luncheon to find out the key to Dom Pérignon's steadfast image and following.
Vintage yet dynamic
Of all the champagne in the world, only 5% are from a single vintage. As the foremost vintage brand in the champagne world, Dom Pérignon has had six or seven releases each decade since 1921. That's why the brand (like the wine) is never static – some things change quickly, others take years.
Nick explains how the Dom Pérignon wine-making process stands out from his other experiences: "There's this dichotomy of relationship with the wine where you live it intensely for a short period of time – during and 4-5 months after harvest – then almost nothing for 8-9 years. You don't have that intense 12-24 month period that you do with still wines, where you live it intensely until it is bottled."
Strict selection of grapes
Every year, Dom Pérignon uses choice Chardonnay and Pinot Noir grapes from 17 best grand crus in champagne, and premier crus of Hautvillers, as the foundation of its premium champagne. Understandably, the quality of these grapes can never be compromised.
"Champagne is not an easy place to grow grapes," Nick says, "it can be cold and wet, so making product with consistent quality every year, from one harvest, can be difficult."
If the harvest is unsatisfactory, there will be no vintage that year. This gave rise to the non-vintage blending model.
"Whether it's the wine, packaging, or branding, Dom Pérignon has a long-term vision about that which is second to none in any situation in Champagne. It's an accurate distillition of all the best bits of Champagne, distilled into one wine," Nick explains. This lends to its exclusive, glamorous image that carries just enough mystery to keep champagne-lovers intruiged.
Diverse expressions offer fresh experiences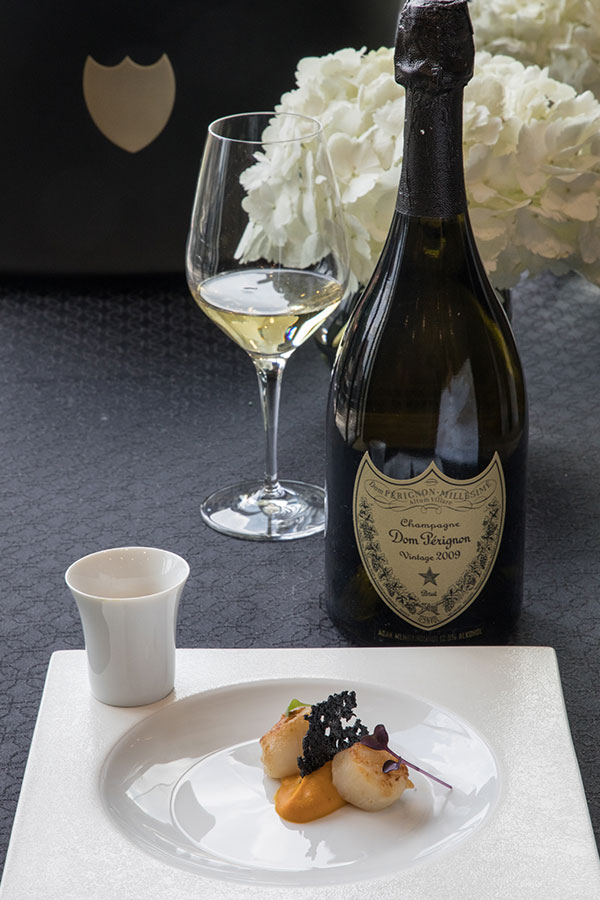 Dom Pérignon Vintage 2009
Dom Pérignon Vintage 2009
Vintage 2009 was the product of a year that started out with unforgiving weather - but that changed for the better. The result was pale Pinot Noir grapes, that when turned into champagne, carried fruity scents opening up to a warm, woody vanilla aroma. At first sip, a pleasant surprise hits the palate with a mysteriously fleshy depth of flavour. Silky yet briny, the evolving vintage brought out the saltiness of sea urchin royale, balancing out its sea of fennel cream while adding richness to accompanying black caviar.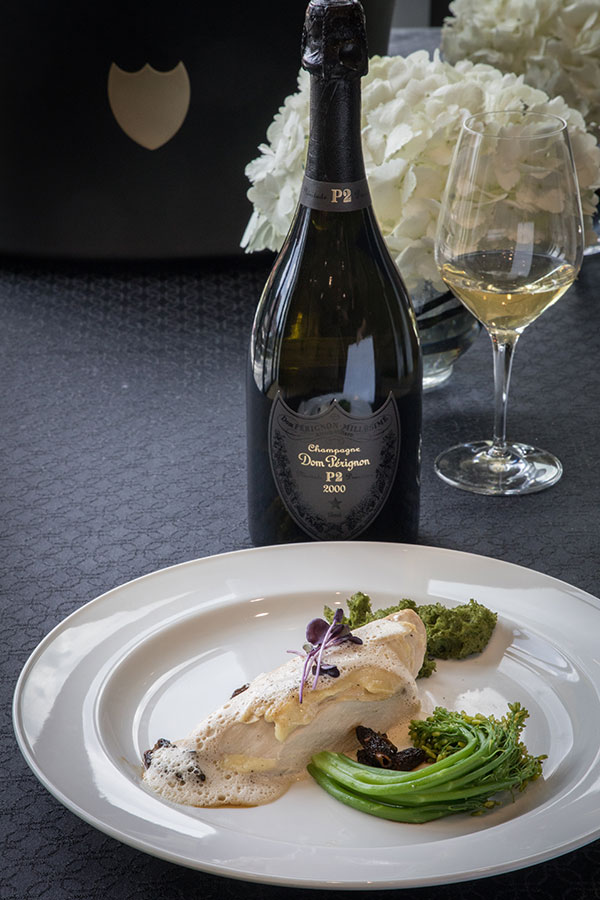 Dom Pérignon Vintage P2 2000
Dom Pérignon Vintage P2 2000
Released just last year, P2 is the second expression (or Plénitude) of Dom Pérignon's 2000 vintage (presented in 2008). As the fruit continues to ripen in the bottle, P2 packs similar citrusy tones as the Vintage 2000. It also moves away from the chalkiness of the beach to a more smoky, earthy minerality. The resulting bouquet is a lively mix of hay, brioche, bergamot orange and russet stone. On the palate, it is vibrantly tactile and accommodating to both our chicken main and chocolate dessert.
(swipe left)
According to Nick, "The P2 2000 is essentially more Dom Pérignon – where the wine has matured further, exuding an incredible freshness. The vintage 2009 is mysterious, its mouth feel is the most surprising, and the fleshy depth of flavor and impressive aromatic persistence are unique."
Exploring opportunity
Although being a vintage label limits oenologists to grapes from one particular year, Nick sees this as an opportunity to take the wine into "cool, different spaces."
Guided by a strong creative element, the team at Dom Pérignon always knows exactly where their champagne is coming from, but not necessarily where it's going. "Every vintage is a new leaf – from the vineyard to the branding. It can be an entire journey of newness," Nick reflects, illustrating the novelty that keeps Dom Pérignon not only relevant, but exciting throughout the decades.
For more information, visit the official website.
Images: MHD Malaysia