It's not always that a TV series comes along and instantly becomes a cultural zeitgeist of its time. With its comic portrait of a wealthy media magnate family jostling for power, Succession — which aired its final episode last week — has critics praising it as one of the greatest shows of our time. 
While Succession may categorically be recognised as a drama (it is a two-time Emmy winner under the Best Drama Series category), at the very core of its identity, the show is very much a dark British comedy disguised as American prestige TV.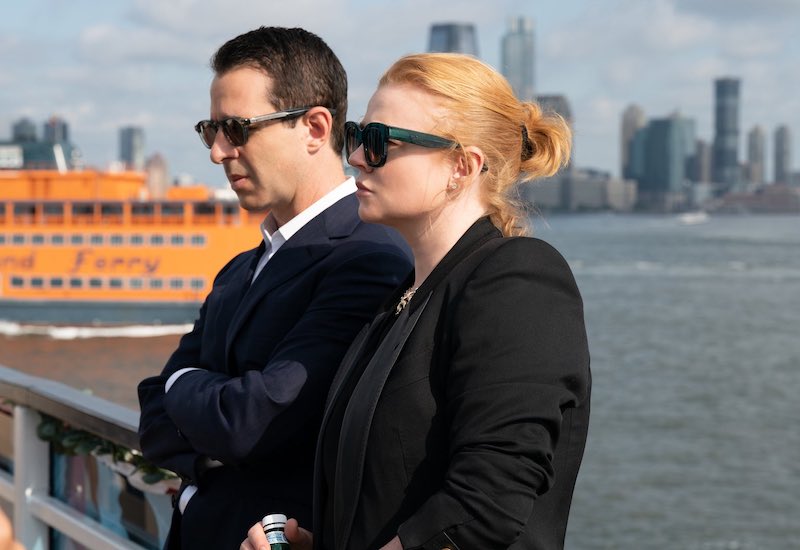 Succession is, after all, the brainchild of a Brit. Creator and showrunner Jesse Armstrong is a well-known name in the realm of British sitcom comedy, co-creating critically praised shows like Peep Show and Fresh Meat. The Succession writer's room is also made up of mostly British writers such as Tony Roche (Veep, The Thick of It), Georgia Pritchett (Veep) and Lucy Prebble (I Hate Suzie, Secret Diary of a Call Girl). 
"While most American dramas centred around rich people tend to glorify wealth, Succession tends to heighten the absurdity of the world the Roys live in."
It's fascinating how a writer's room based in London conceived such a detailed glimpse into the life of the one per cent in glitzy Manhattan. Although they did acquire the help of "wealth consultants", hired to advise on minute details on how the other half live. For one, the super-rich don't duck their heads when getting out of helicopters, nor do they use napkin rings or carry ludicrously capacious bags.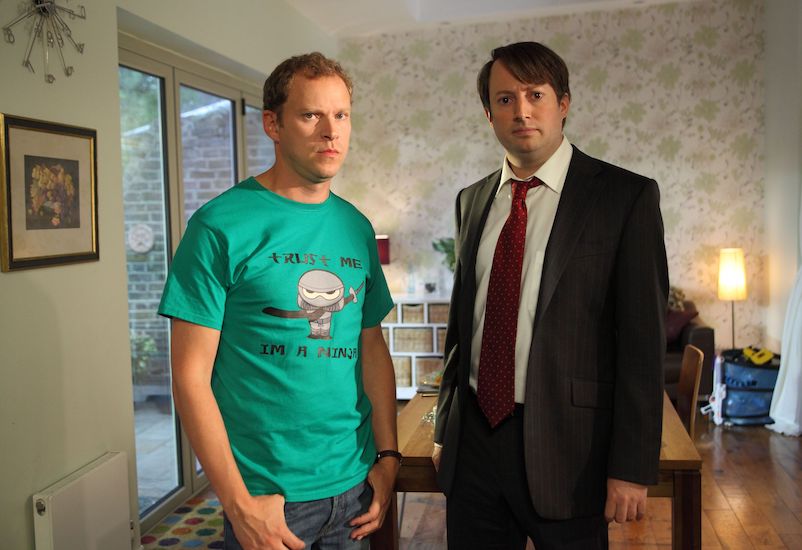 But here's where the show's comedic appeal comes in. While most American dramas centred around rich people tend to glorify wealth, Succession tends to heighten the absurdity of the world the Roys live in. This is typical of British sitcoms to employ a brutally cynical point of view of the hierarchy. 
Cringe-comedy is also something Succession revels in. Like the time Roman (played by Kieran Culkin) accidentally texted his father a picture of his genitalia, a scene that could easily have come out from an episode of Peep Show. And who could forget the painful "boar on the floor" scene? Or Kendall's (played by Jeremy Strong) cringey "L to the OG" tribute rap for his father? Or the time Cousin Greg (Nicholas Braun) fumbled through his testimony at Congress. It's all too familiar for British sitcoms to amp up the awkwardness of a situation. 
Another prime example of Succession's mix of high drama and comedy is in the episode Too Much Birthday in season 3, in which Kendall throws himself an over-the-top exclusive birthday bash, complete with an inflated replica of his mother's womb, a "VIP-only" treehouse and talks of a "Tiny Wu-Tang Clan" performance. Here is a narcissist planning a big party to celebrate himself, only for the event to spiral after Kendall receives a birthday card from his father asking him to "cash out and f*** off" and the realisation that his siblings are only at the party to court a business deal. 
As everything becomes too much to bear, Kendall suffers a mental breakdown after failing to find his children's birthday gift in a pile of presents. It's a grim and heartbreaking ending to the episode, but a culmination that was too spectacularly absurd and bonkers not to elicit a chuckle (and to a certain extent, a bit of empathy) from audiences. 
Succession may go down in pop-culture history as a great drama of our time, but underneath its Shakespearean storylines, it is the satirical look at themes of greed, power and capitalism that makes the British humour behind Succession so universal and its loathsome cast of characters, more human.