Dubbed Pearl of the Orient, Hong Kong is finally reopening its borders to foreign tourists, giving out 500,000 free air tickets. The 'Hello Hong Kong' global promotional campaign aims to entice travellers to visit the city and experience its attractions in what is known as its biggest welcome yet. 
During the pandemic, Hong Kong entirely aligned with China's 'zero-Covid' policy, closing off all borders till it recently relaxed its entry with China. However, the country is now ready to welcome others from across the world, in an effort to rebuild its tourism industry. 
Here's how to win the air tickets
Those interested to grab a ticket for themselves can visit the Hong Kong International Airport's World of Winners website to enter. The lottery entry session will commence in three parts: for those living in Southeast Asia to start entering from 1st March, those in Mainland China to enter starting 1st April, and the rest of the world from 1st May.
Participating airlines include Cathay Pacific Airways, Hong Kong Express and Hong Kong Airlines, all of which will offer a round-trip ticket with surcharges, fees and taxes to be paid by the traveller.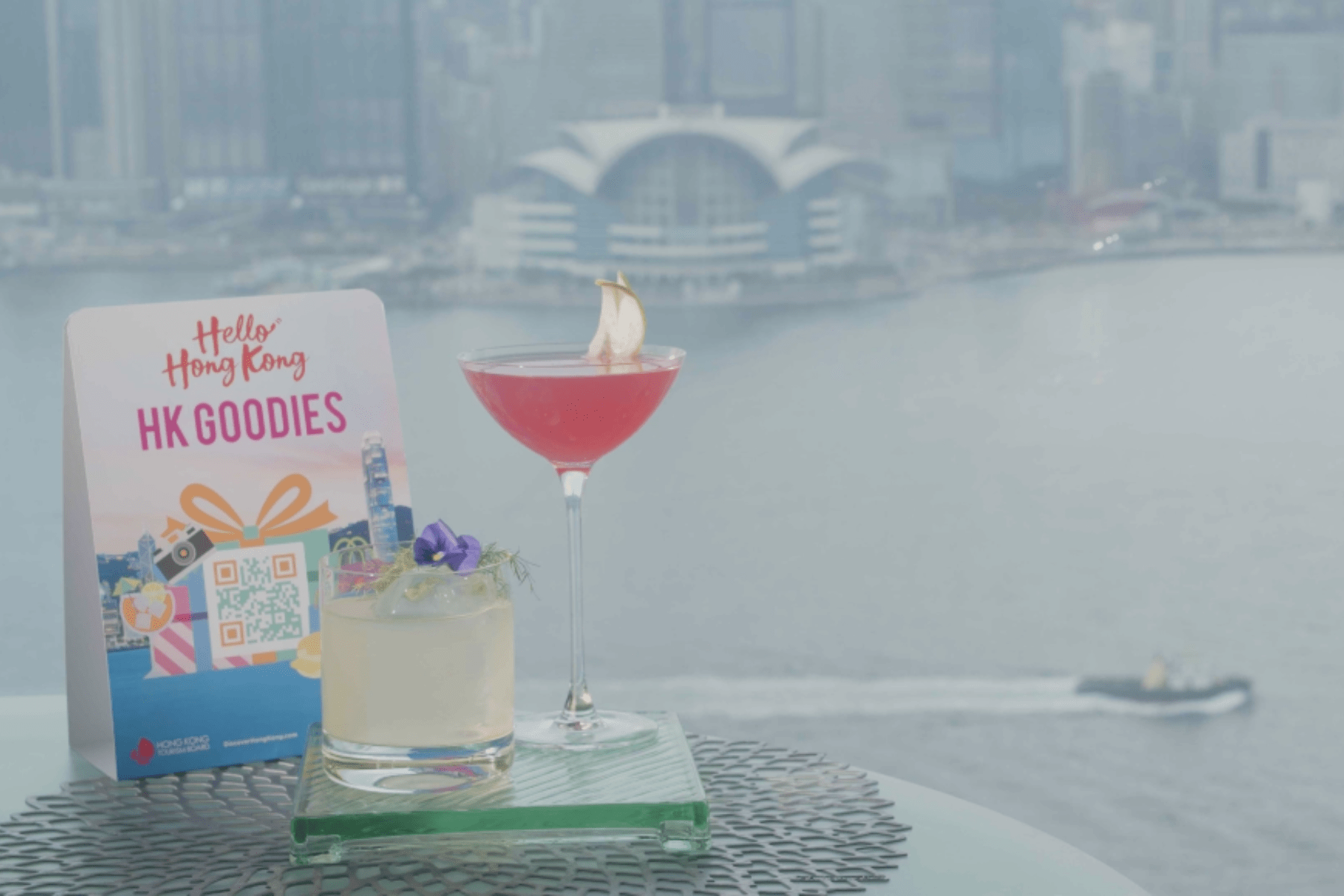 Winners will also be awarded through the Hong Kong Goodies campaign, where they can enjoy a complimentary welcome drink worth HK$100 from one of the 100 participating bars, restaurants and hotels. A HK$100 cash voucher will also be given to the winner to be redeemed for transportation, food, shopping or attraction tickets, alongside a gift worth HK$100 from one of the attractions or museums in Hong Kong. 
What can you do in Hong Kong
Find peace at Chi Lin Nunnery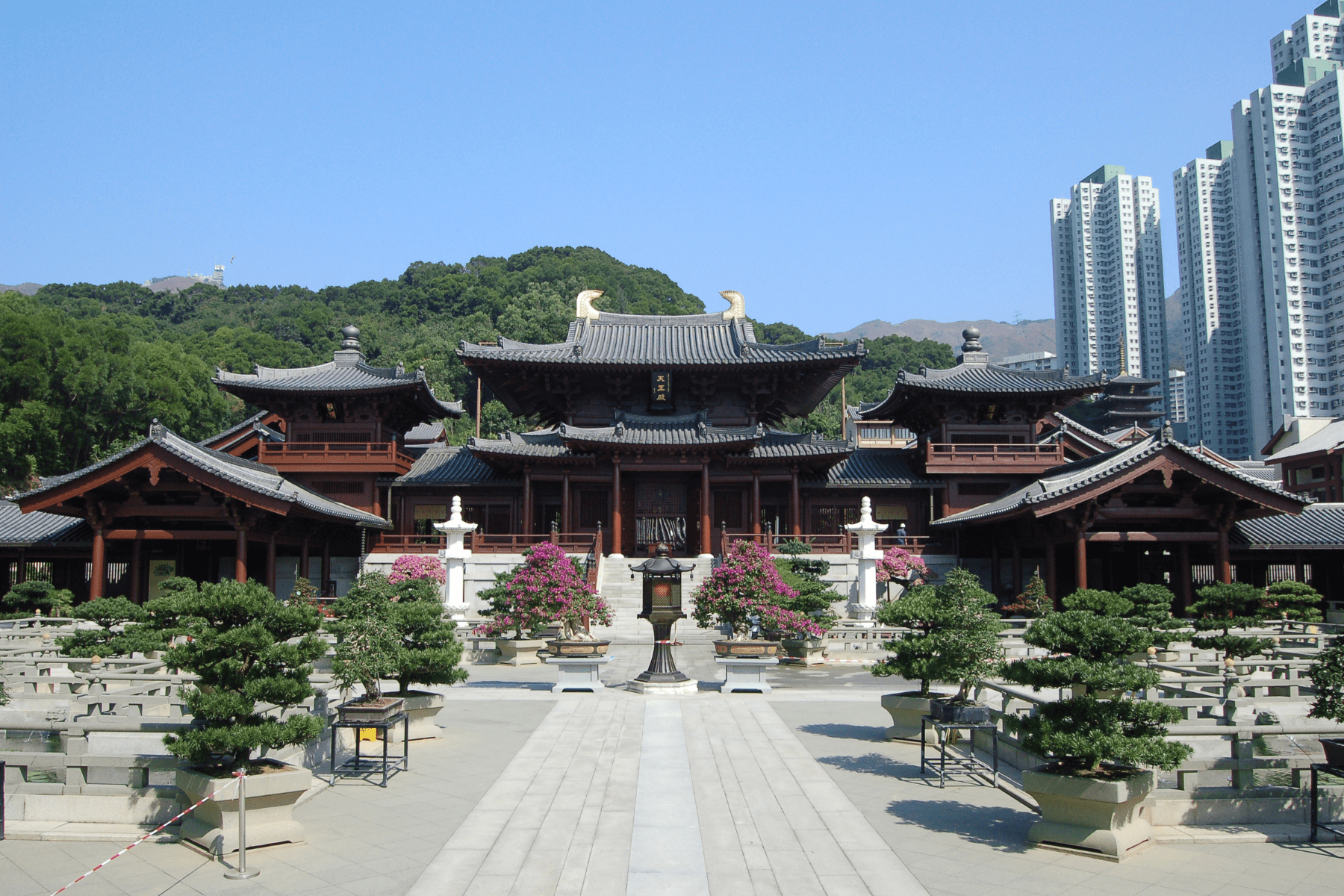 Nearby Nan Lian Garden is a tranquil space of trimmed bonsai trees and breathtaking views. This complex of Buddhist monasteries, despite appearing ancient, was actually constructed in the 1930s and later rebuilt in 1998. It's also one of the largest handcrafted wooden structures in the world, built using traditional Chinese techniques and features an intricate network of interconnecting cypress wood beams. In the main hall, visitors are welcomed with a statue of the Buddhist religion's founder. 
Address: Chi Lin Nunnery, 5 Chi Lin Dr, Sheung Yuen Leng, Hong Kong
Opening hours: Daily 9am-4.30pm
Soak in heritage and culture at Tai Kwun
Debuted in 2018 along Hollywood Road, Tai Kwun brims with heritage and art for travellers to indulge in. The building, circled by sixteen other historic colonial-era buildings alongside lush trees, showcases a sizeable courtyard. Its relaxed environment also boasts an offering of culinary and shopping experiences for all to enjoy. 
Address: 10 Hollywood Road, Central, Hong Kong
Opening hours: Daily 8am-11pm
Indulge in patisseries at Pane e Latte
Pane e Latte, a cosy patisserie in the seaside community of Stanley, offers a wide variety of Western delights alongside photo-worthy backdrops. The menu here ranges from artisanal bread, pastries, pizza al taglio, and sandwiches to all-day meals and a wonderful assortment of hand-crafted artisanal gelato experiences. The walls and counters are adorned with antiques, paintings, and real family photos from Italian beachfront vacations.
Address: G/F, U-c Court, 25 Stanley Market Rd, Stanley, Hong Kong
Opening hours: 8am-9pm
Sip on cocktails at Tempo Tempo
Tempo Tempo, another Italian concept, can be found on the northern side of Hong Kong Island. Its expansive outdoor terrazza provides spectacular vistas and creates the perfect atmosphere for relaxing and having a good meal with family or friends. Guests can savour comforting appetisers and a variety of drinks, such as traditional martinis, crisp Aperol spritzers, and even creative vodka infusions.
Address: 2/F Oxford House, Taikoo Place, 979 King's Rd, Quarry Bay, Hong Kong
Opening hours: 12pm-12am
Be blessed at Man Mo Temple
Man Mo Temple, one of Hong Kong's most well-known urban temples, is a superb example of Qing-era architecture. It's also a good spot to experience the calmness and spirituality that Hong Kong can offer. Entry to Man Mo Temple is free, and visitors are allowed to explore the site at their own pace. Take in the golden deities, paintings, and Chinese wood carvings, or find out your fortune at the fortune-telling section of the temple.
Address: Man Mo Temple, Hollywood Rd, Sheung Wan, Hong Kong
Opening hours: 8am-6pm
Featured image by Unsplash.