Lockdown or not, there's no place like home. While we miss the freedom to shop, dine and travel to our heart's content, it's now the perfect time to consider refurbishing our interiors and décors to make our humble abodes so much more worth staying in.
If you've already consulted an interior designer, collected luxury home collections and still feel like something's missing, home fragrances could be the key. Not only can they freshen up the air and lift the mood, some scents can also help repel insects, boost the immunity or induce sleep. Plus, they double as decorative items around the home too.
In case you're new to home fragrances, there are several types that work best for different spaces and reasons. We have put together a comprehensive guide on the most common home fragrances, their benefits and variety so you can decide which works for you.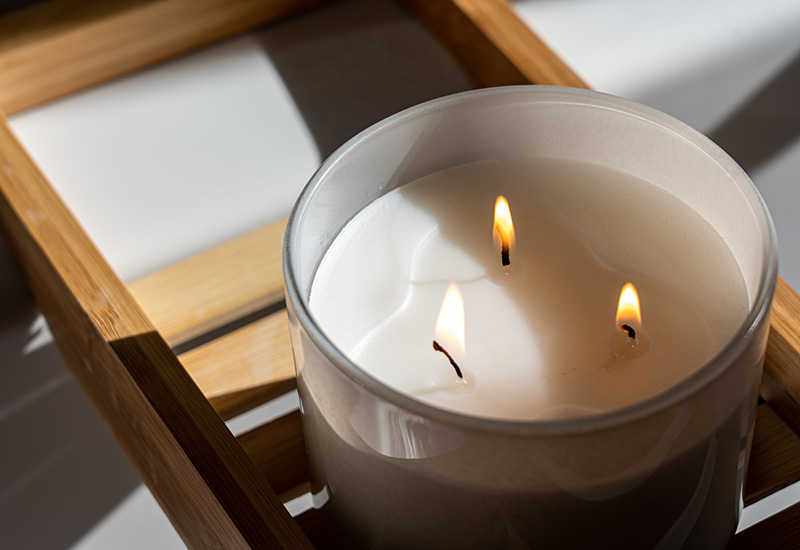 Let's start with arguably the most popular option. These are widely available in the market in a variety of scents, sizes, shapes and colours – hence their popularity. Their dancing flames offer a warm (and romantic) ambience to any room. A scented candle can be placed anywhere around the home, though preferably at a safe distance from young children and pets lest they become a fire hazard. Typically, they are recommended for spaces where you spent most of your time in, such as the living area or your bedroom as you will need to put out the flame after a few hours once the top layer of wax has melted evenly. The wicks should be trimmed after use to prevent black smoke.
Tip: Aim for candles that are made from soy or beeswax as these are higher in quality. Avoid paraffin or petroleum-derived wax candles, which may be harmful for health and the environment.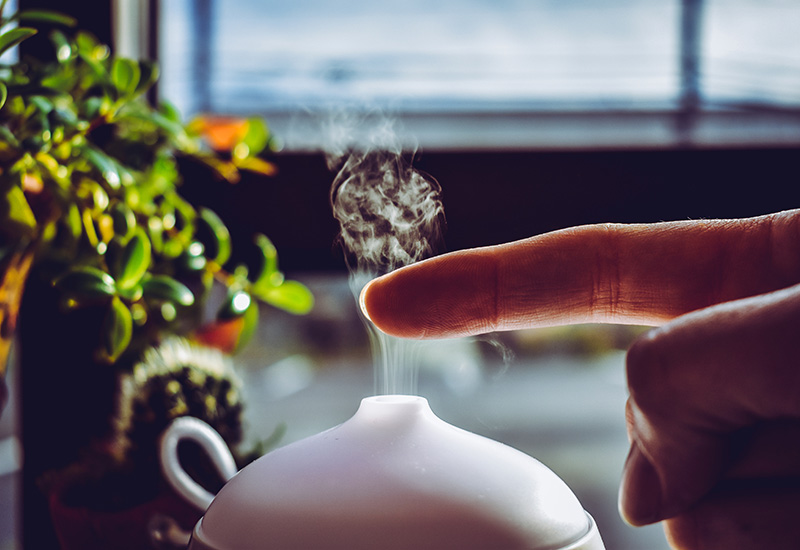 As its name suggests, an electric diffuser requires an electric source or battery power to operate. Water-based types typically contain a small basin where you would fill in water and a few drops of your preferred essential oils. Ultrasonic waves then aerosolise the water and oils into a fine mist that diffuses fragrance into the air while cleansing it, thus doubling as a humidifier. There are many designs and sizes available today, so you're bound to find one that fits your personal home aesthetic. It is also safe for use through the night – ideal for those with trouble sleeping to use with sleep-inducing aromas.
Tip: Smaller diffusers tend to have shorter run times, whilst larger diffusers last longer. Determining which one to use depends on the size of the space and the duration of use (some come with timers for a better idea).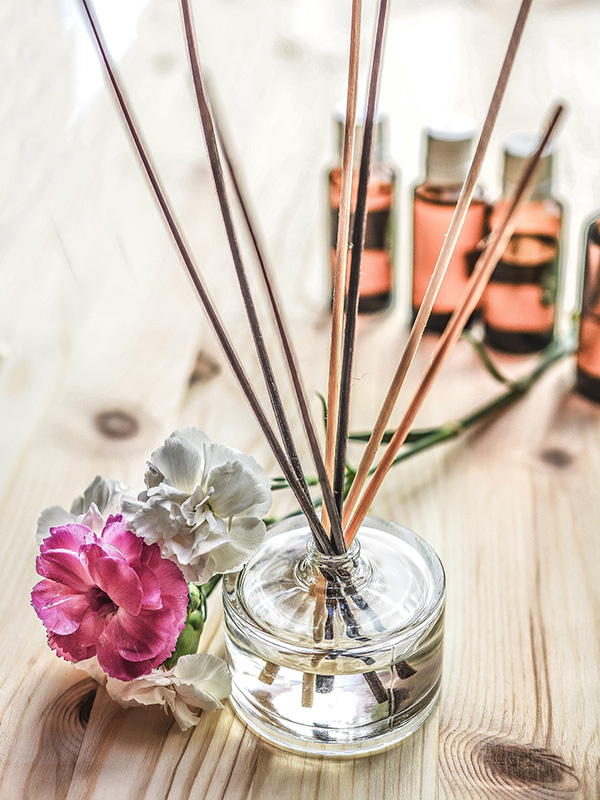 A reed diffuser is relatively convenient, long-lasting and low-maintenance compared to others on this list. It uses porous, wooden reeds to draw essential oils or fragrance from the bottle of a bottle to the top of the reed. The scent is released into the air as the oils are absorbed into the reeds. You need only flip the reeds upside down once a week to ensure their pores are not clogged – no lighter or electricity needed. However, the scent is quite subtle, so it is best used to perfume smaller spaces.
Tip: High-quality rattan reeds will ensure better intake of the essential oils and more effective diffusion into the air. Poor quality ones tend to be less porous and get clogged easily.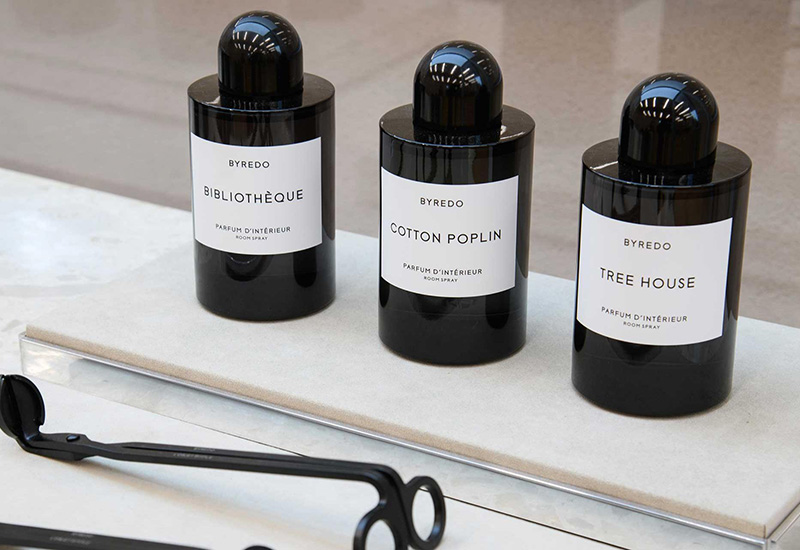 Designed to function a cologne or perfume, room sprays offer the fastest fragrance fix. Thus, they are your best option to mask unpleasant odours, (Disclaimer: A room spray is compounded with higher concentrations of fragrances and chemicals compared to a body perfume, and hence is not recommended to be used in the same way.) Those with lofty ceilings, busy furniture and a lot of movement in the house would benefit from room sprays, as they offer better mobility and flexible concentrations by number of sprays.
Tip: You can layer different room spray scents to create your own signature scent. Alternatively, try using them in tandem with a longer-lasting home fragrance as they provide a may quick fix, but the scent will dissipate after some time.

This may be an old-school option, but it's still used in many modern contexts. Despite their religious connotations, some people burn incense because they find the experience of burning incense calming and to a certain extent, healing. Others simply enjoy a smoky aroma evoking the great outdoors. Originally burnt in their raw plant or wood form, incense is more commonly available in the form of coil, cone and sticks today. To use it, you light the tip of the stick/coil/cone that's placed on an incense burner and let it burn for a few moments before gently extinguishing the fire.
Tip: Look for incense that is 100% natural as synthetic options may be carcinogenic or foul-smelling. Have fun scouting for incense burners that match the interiors of your home!