Christian Bauer enjoys Malaysian food as much as the rest of us, but it's the rebellious nature of its people that adds a rogue charm to the country he has called home for 28 years.
In conjunction with Malaysia's 61st Merdeka Day, we witness the magic of the nation through the eyes of long-time expatriates who have built their home here.
---
I remember anxiously thinking to myself, "how am I going to write his story?" upon leaving Brasserie Fritz, where I had just finished an interview with Christian Bauer. It wasn't because his answers lacked substance. They weren't exactly what I had anticipated either – a comely, rainbows-and-roses depiction of the best parts of Malaysia. No, the co-founder and executive chef of Troika Sky Dining wasn't one to sugarcoat at all.
In fact, it was one of the most candid, unfiltered interviews I have had – zero alcohol involved – and it caught me off-guard.
Here is a well-known foreign chef in the local F&B scene who's resided here a solid 28 years and he tells me some of his favourite things about the country, specifically Kuala Lumpur, are the exact things its people (including yours truly) complain about. To quote him, "It's still a bit of a cowboy town, which is a good thing. I say that with complete admiration."
Ironic? Yes. Stupefying? For one who stumbles across netizens' complaints everyday, you bet.
But it's incredibly humbling to see your country through the lens of someone who calls it home by choice and not by birthplace. And as I attempt to string his words into a narrative, I'm reminded afresh how true the adage, 'one's man's meat is another man's poison'. Or in his case, contrariwise.
A foodie at heart
"I was born in Luxembourg and it's a beautiful country but excessively boring. It was even more boring in the '60s and '70s, so I had to leave," Christian recounted of his early years of life.
From that point of our conversation onwards, his innate thirst for adventure was evident. That thirst led him to New York, then to London, occasionally stopping by Paris, and later on to Hong Kong, before finally residing in Kuala Lumpur. On what paved the way to Malaysia, he said, "I was offered a job here for three months and that turned into six months and then it turned into 28 years. This is the country I've lived in the longest in my life."
He has since built a name for himself as a chef and restaupreneur. Together with business partner Eddie Chew, they founded Troika Sky Dining, which also owns Mr Chew's Chino Latino Bar and Brasserie Fritz. While the establishments under his belt offer a melange of foreign cuisines, he's personally very fond of our local food.
"If you don't have a certain amount of rebellion, you're not going to be edgy."
When asked if he has a favourite dish, he couldn't name just one – like most Malaysians. Instead, he unreservedly offered a list of his recommendations, like "nasi lemak with kari babi hutan (wild boar curry) in Taman Desa", "mee rebus along Tun HS Lee" and "that mamak stall near Changkat which serves great roti".
By the way he talked about food and the eateries that came quickest to his mind, it's easy to assume he's a native. He'll even proudly contend against Singaporeans: "Anyone who tells you food in Singapore is better is an idiot. It doesn't even compare!"
"We don't need to fight about the inventor of nasi lemak or Hainanese chicken rice; it's called 'Hainanese chicken' not 'Singaporean chicken'. Try the food in Singapore, then try it in Malaysia and tell me which you like more," he added for good measure.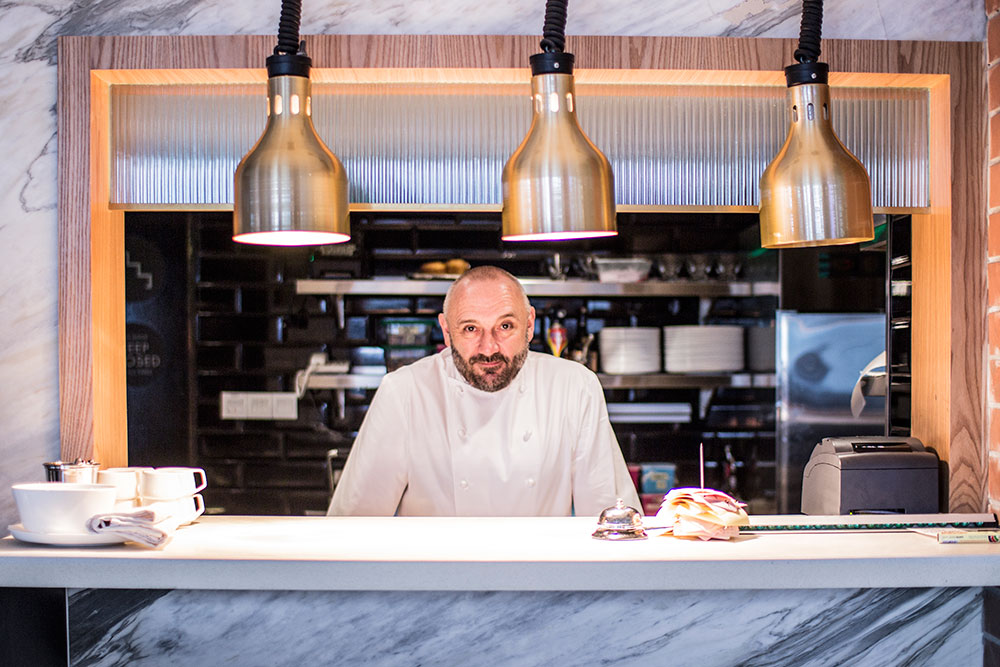 An affinity for rebellion
Food isn't the only thing Christian prefers here compared to our Southern neighbour. As odd as it sounded to my ears at first, he appreciates the fact that Malaysians are not the best at upholding the law.
In response to the quizzical look on my face, he described his travelling experience on a boat in Italy with a group of friends: "The Singaporeans get onto the boat and they say, 'where are the life vests?' The Malaysians pick up the life vests and say, 'do we have to wear this?'"
"And that's what Malaysia is – we have all these rules and politicians can implement things, and we say good, yes, but then we just ignore it," he said without a hint of disdain.
He elaborated further on how the daily grievances locals face, be it triple parking or haphazard road obstructions, add to the "rogue charm" of the country. "You'd wish there would be some enforcement. And yes, the city would be more liveable if there was, but if you don't have a certain amount of rebellion, you're not going to be edgy."
That said, there are several issues he wishes the authorities would look into. Not surprisingly, the one closest to his heart is related to the food industry.
As an executive chef, he's well-acquainted with the struggles of food import. There's no denying who has the upper hand on this one, with the cost of food being the same but the ringgit carrying only a third of the value of the Singapore dollar.
"We're really struggling to sell good, high-end ingredients at a price that the general population can actually afford and we know the income level in Malaysia hasn't really gone up," he divulged. "What I'd really love to see is for us to have a bigger middle class with a higher income."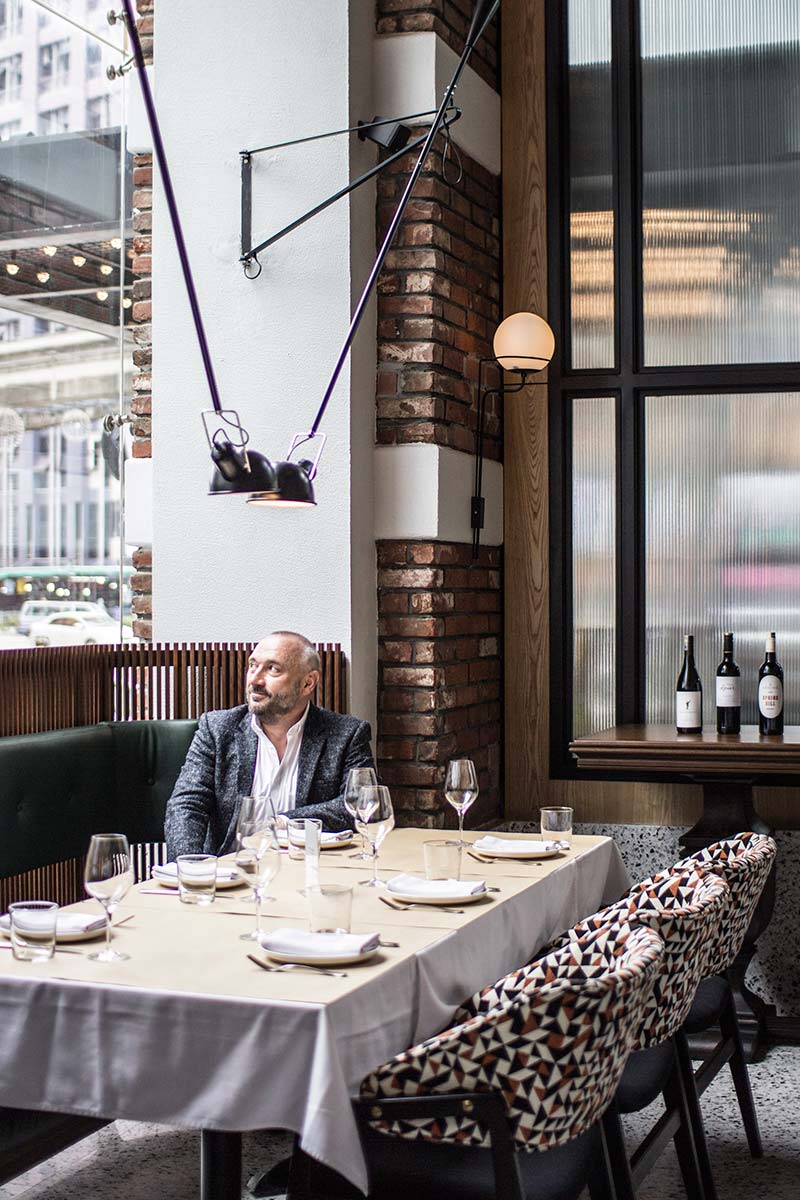 Learning how to "lepak"
Despite Christian's venturesome spirit, he's learnt one important aspect of our culture: how to 'lepak'. But being half-German, it didn't come naturally.
"I used to travel to Penang a lot and my Malay friends there taught me how to do nothing," he quipped. "In Europe, we're always asking, 'What do we do now? What do we do next?' When I ask my friends in Penang (the same question), they're like, 'just lepak lah.'"
Soon enough, he found himself on a trip to Kuantan, where he sat in front of the river for an hour with no agenda. This is one of the perks of befriending locals, he recognised, and it's what he would tell other foreign acquaintances now.
"KL is a wonderful place to visit if you have local friends. Fortunately, it's very easy to make friends here. And once you make one friend, you will very quickly have ten," he smiled. (Is it a coincidence that KL is now his favourite city and most of his dearest friends are Malaysians?)
This Merdeka, it's our paradoxical, subversive culture that he'll be celebrating on top of the nation's independence – one that he's contented to be a part of.
Photography: Gan Yew Chin