Fancy private yachts, 5-star suites and multimillion-dollar holiday homes are just some of the things that draw these A-listers to these covetable spots.
A new year calls for new beginnings, new resolutions and new experiences waiting to be explored. Those hoping to satisfy their wanderlust will naturally find more thrilling places to colour their 2019 calendar, be that atop snowy mountains, amidst skyscrapers or on pristine islands.
For the rich and famous, there's an apparent list of destinations that tend to come to mind. Fancy private yachts, 5-star suites and multimillion-dollar holiday homes are just some of the things that draw these A-listers to these covetable spots.
Fit the bill or perhaps craving a taste of an ultra-lavish holiday this year? Here's where to go.
The Hamptons, USA
What do the Clintons, Jay Z and Beyonce, Calvin Klein and Jerry Steinfield have in common? They all own real estate in the Hamptons, New York. Popular for summer vacations, the Hamptons is home to white sandy beaches, designer boutiques, parks as well as high-end bars and restaurants worthy of America's elite. Part of its appeal may also be credited to the serene contrast from the hustle and bustle of the country's most populated city.
Ibiza, Spain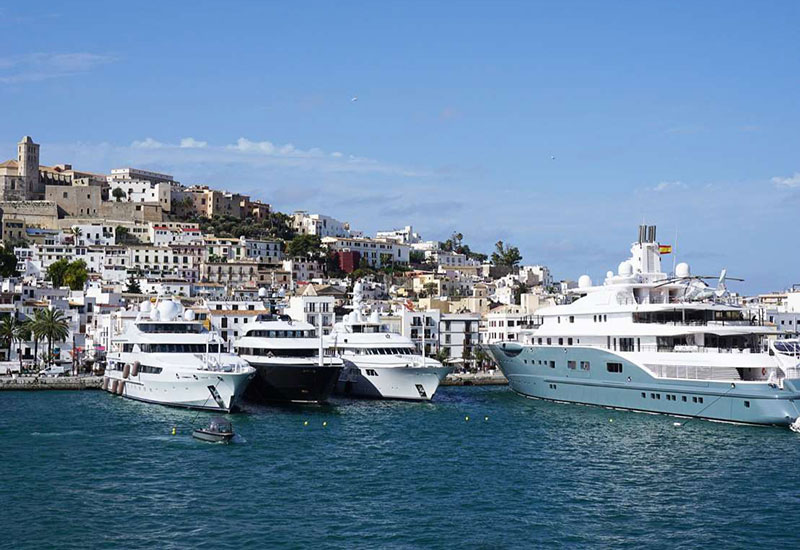 If Mike Posner wrote a song about taking a pill in Ibiza to show Avicii he was cool, you know it's the destination for clubbers and partygoers. Aside from the exhilarating nightlife, however, is the city's picturesque coastline stretching over 100 miles and boasting numerous beaches and coves. Exclusivity is uncompromised (for those who can afford it) with the top luxury hotels offering private beaches and pool villas, DJ masterclasses and VIP access to the hottest clubs in town. Shakira and hubby Gerard Pique have a $2.6 million apartment there, while Paris Hilton, David Guetta and Sylvester Stallone are among celebs who also reportedly own a holiday villa at the White Isle.
Saint Tropez, France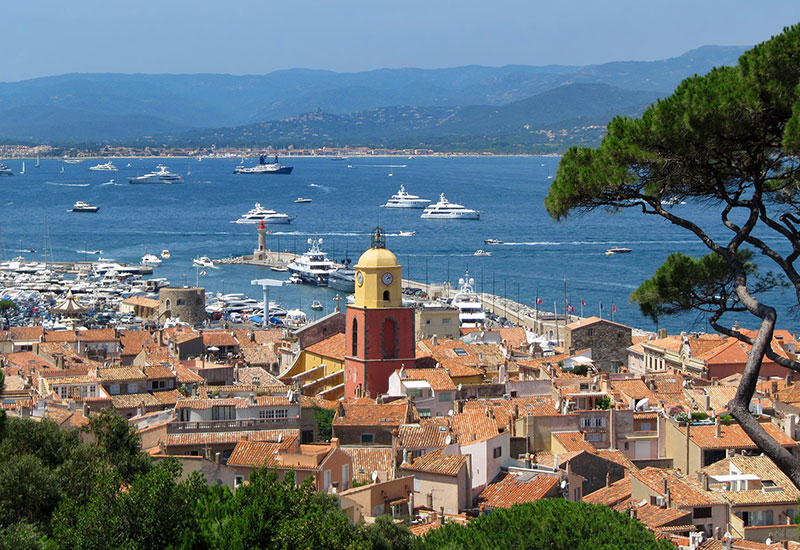 Another popular coastal town among the wealthy and famous is Saint Tropez, located on the French Rivera. Its fame can be attributed to one Brigitte Bardot, who starred in the hit movie 'And God Created Women', which was filmed there. You may even rub shoulders with Bill Gates, Steven Spielberg or one of the Kardashians while sipping cocktails on the beach or having dinner at top-notch fine dining restaurants.
Aspen, Colorado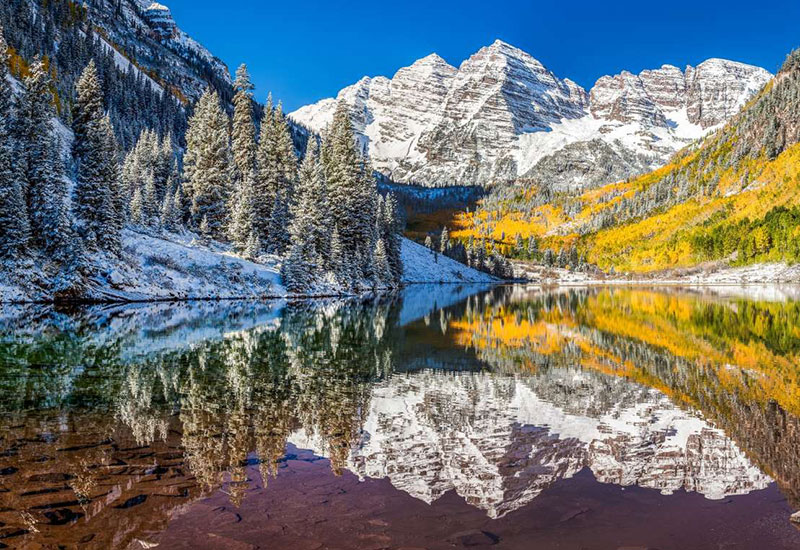 Where do rich people usually go during the winter holidays? Answer: Aspen. Rihanna spent $45 million on a 18,750-square foot rental home on the slopes for her birthday back in 2014; Mariah Carey celebrated Christmas at a $22 million Airbnb property in 2016; and it's where Kevin Costner now lives in a 165-acre ranch. It's not hard to understand why these celebrities have an affinity for this town in Colorado, with its glorious peaks that are perfect for skiing in winter and gorgeous properties offering panoramic views of the alpines and valleys.
Lake Como, Italy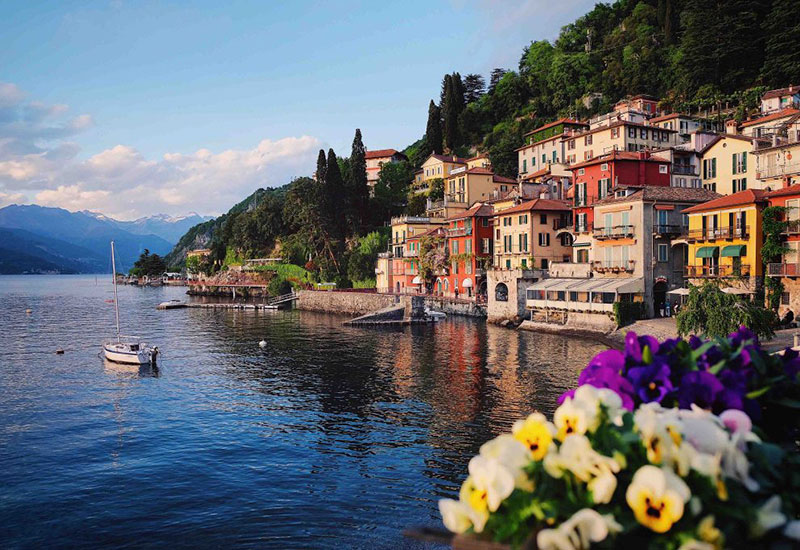 Named the most beautiful lake in the world by Huffington Post in 2014, Lake Como stands out for its colourful hillside villages and high-end villas. It quickly rose to fame after actor George Clooney purchased a mansion for $10 million in 2001. Despite a busy schedule these days, he still makes a point to spend four months a year with his wife, Amal Clooney and their two children at their home, Villa Oleandra. You don't necessarily need a holiday home to visit though, as a host of prestigious resorts will gladly welcome you after a day of boating, golfing or soaking the local culture.
Bora Bora, French Polynesia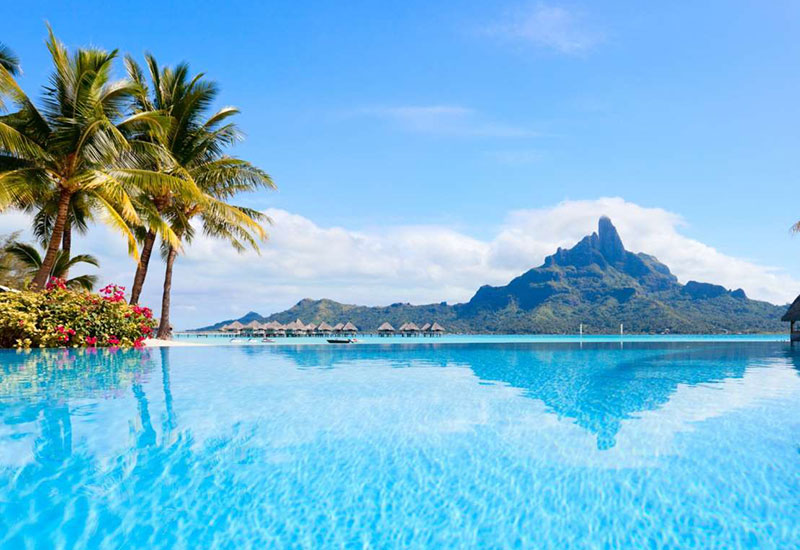 It's no secret that this pristine gem in the French Polynesia is favoured by couples and honeymooners. What with the surrounding barrier reef, lagoons and aquamarine waters, one can't help but to share the vistas with a significant other. Jennifer Aniston and Justin Theroux famously escaped there after tying the knot in 2015, bringing along some friends (pun intended) including Courteney Cox, Chelsea Handler and Jason Bateman on a private jet.
You may like: Why you fell for the Friends remake hoax
Jamaica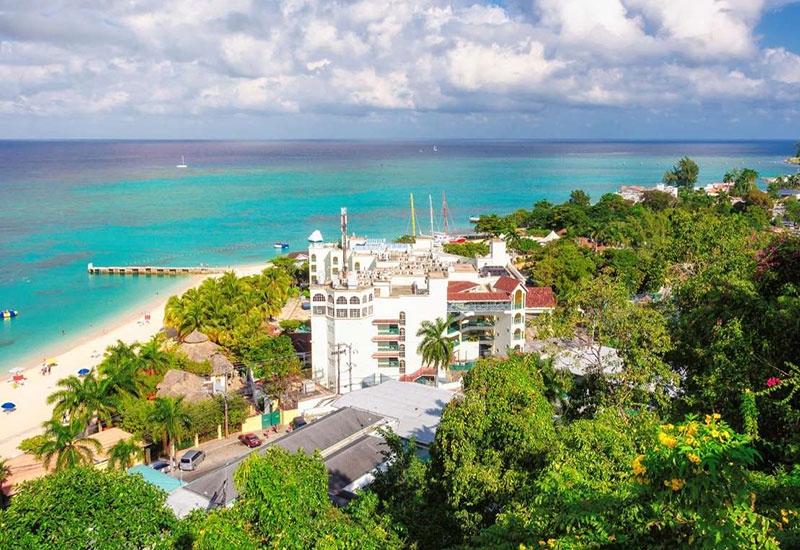 Over in South America, Jamaica holds the crown for its exclusive luxury resorts, cruises, beaches and perpetual summer fun. One particular resort, Goldeneye, is known to be a celebrity magnet, having hosted the likes of Beyonce, Kate Moss and Sting. Funfact: it's also the birthplace of James Bond, as Ian Fleming claimed to have written all 14 novels at the resort. We'll bet the secluded beach, secret caves and quaint cottages provided much room for inspiration.
Necker Island, British Virgin Islands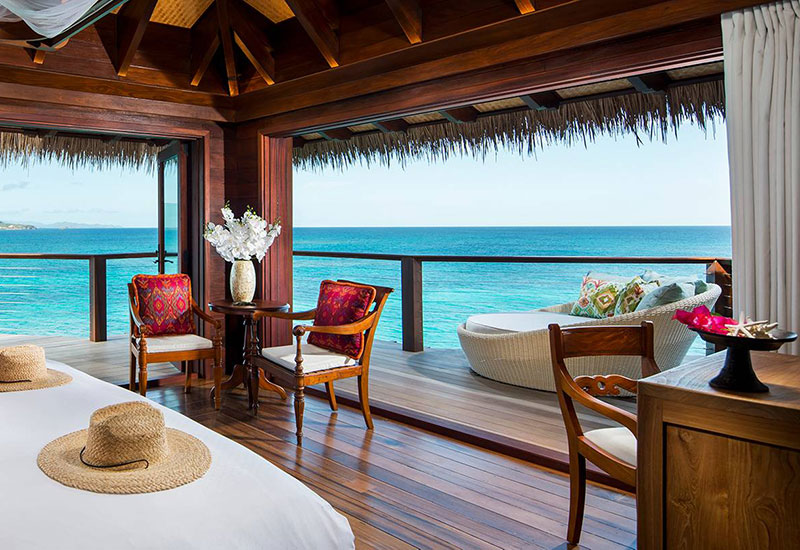 Out of the 60 islands making up the British Virgin Islands, Necker Island is arguably one of the top picks for the affluent. Owned by Richard Branson, who Forbes estimates to be worth $5.1 billion, the Virgin Group founder has turned it into an all-inclusive resort featuring freshwater infinity pools, tennis courts, a disco DJ and water sports amenities such as windsurfing, sailing and scuba diving. Rooms start from $5,000 – or you can book the entire island for $80,000 a night, like Kate Moss for her 40th birthday party (a gift from Branson) or Google co-founder Larry Page for his wedding.
Related: Take a virtual tour of the Scarlet Lady, Richard Branson's first all-adult ship
Maldives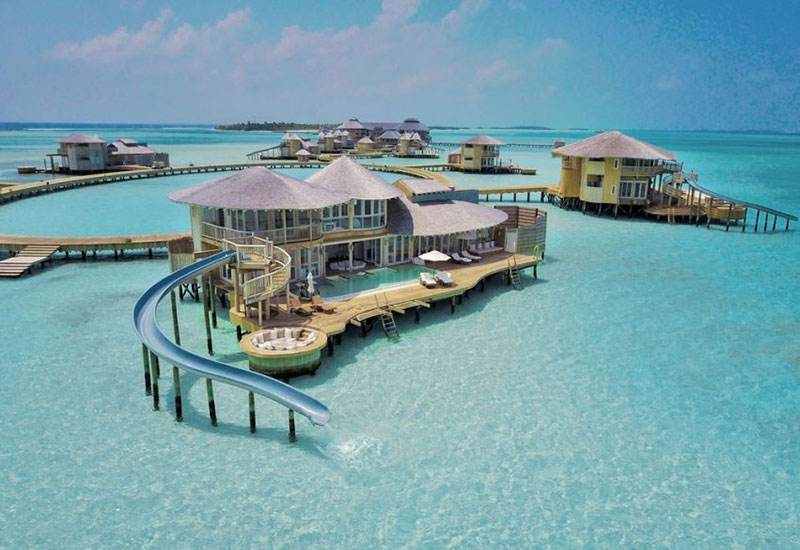 Asia's crowning jewel is none other than the Maldives, composed of an archipelago of over 1,000 coral islands. Infamous for its untouched beaches and stunningly clear ocean, the tropical nation is commonly referred to as paradise on earth. The Beckhams are known to spend the Christmas holidays there, whereas celebs like Orlando Bloom have taken refuge from the paparazzi while basking in the sun and sea in one of its many luxury resorts. Plus, it's where John Legend proposed to Chrissy Teigen on Christmas Day, 2011 after four years of dating!
See also: 9 must-visit places in Sri Lanka, Lonely Planet's No. 1 Travel Destination