It's beginning to look a lot like Christmas. Holiday decorations have quietly sprung up all over town and classic Christmas tunes now fill the air, announcing the season's arrival. Naturally, the next logical step in building the full festive atmosphere is to make sure it smells a lot like Christmas too.
For us, nothing gets us wrapped up in a holiday state of mind better than a good scented candle. Whether it's the therapeutic glow of the tiny flame or the scents that are somehow able to transport us back to distant memories and forgotten places, scented candles are our go-to when it comes to setting the right mood for the season.
To bring our olfactory senses up to speed with the holidays, and to indulge in the perfect mix of cozy and luxurious, we've rounded up some holiday themed candles that will help you kick off the season right.
Maison Francis Kurkdjian – Pomme d'amour Limited Edition Holiday Candle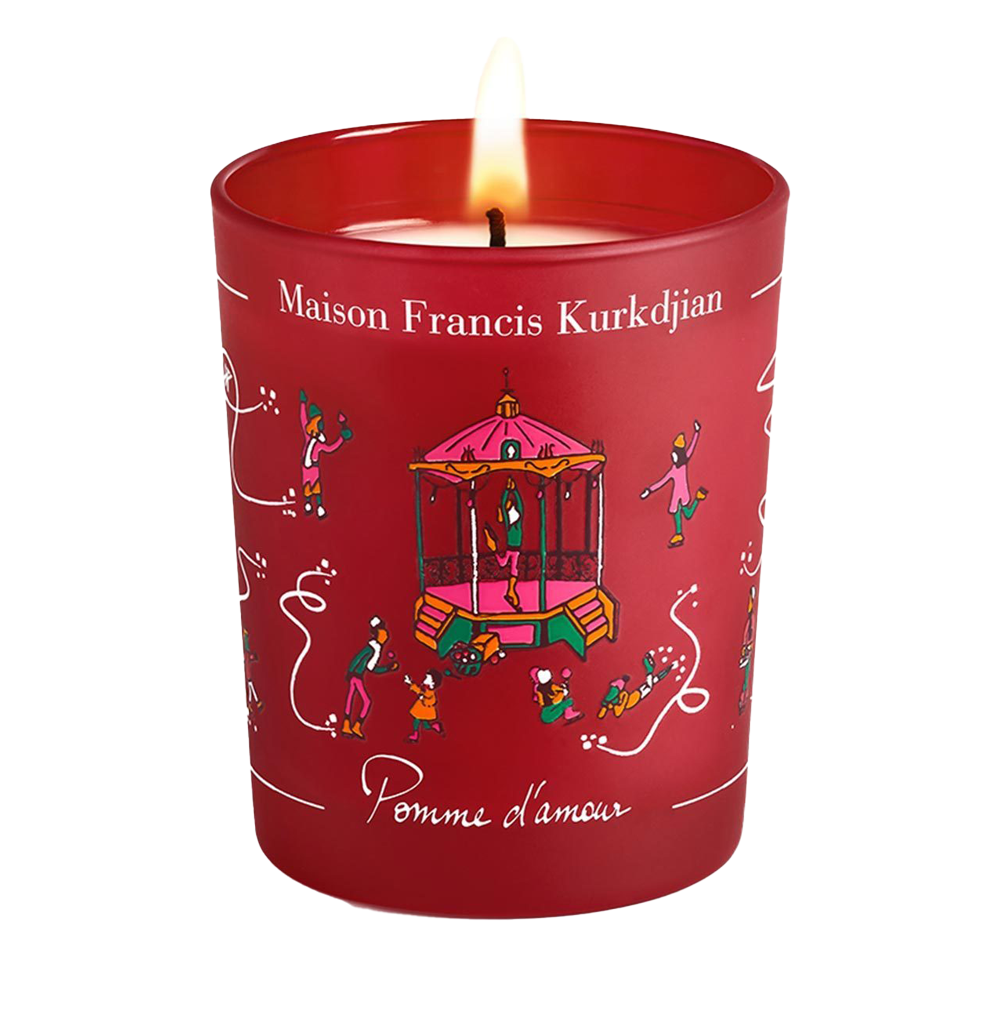 Designed to evoke childhood memories of winter funfairs, Christmas markets and festive activities, this new Pomme d'amour scented candle emanates the familiar fragrance of a decadently caramelised toffee apple. The candle's fragrance blends sweet and slightly spicy caramel and musk notes with the distinct fruitiness of red apple, conveying a nostalgic warmth exclusive to this time of year. W franciskurkdjian.com
Diptyque – Limited-Edition Carousel Set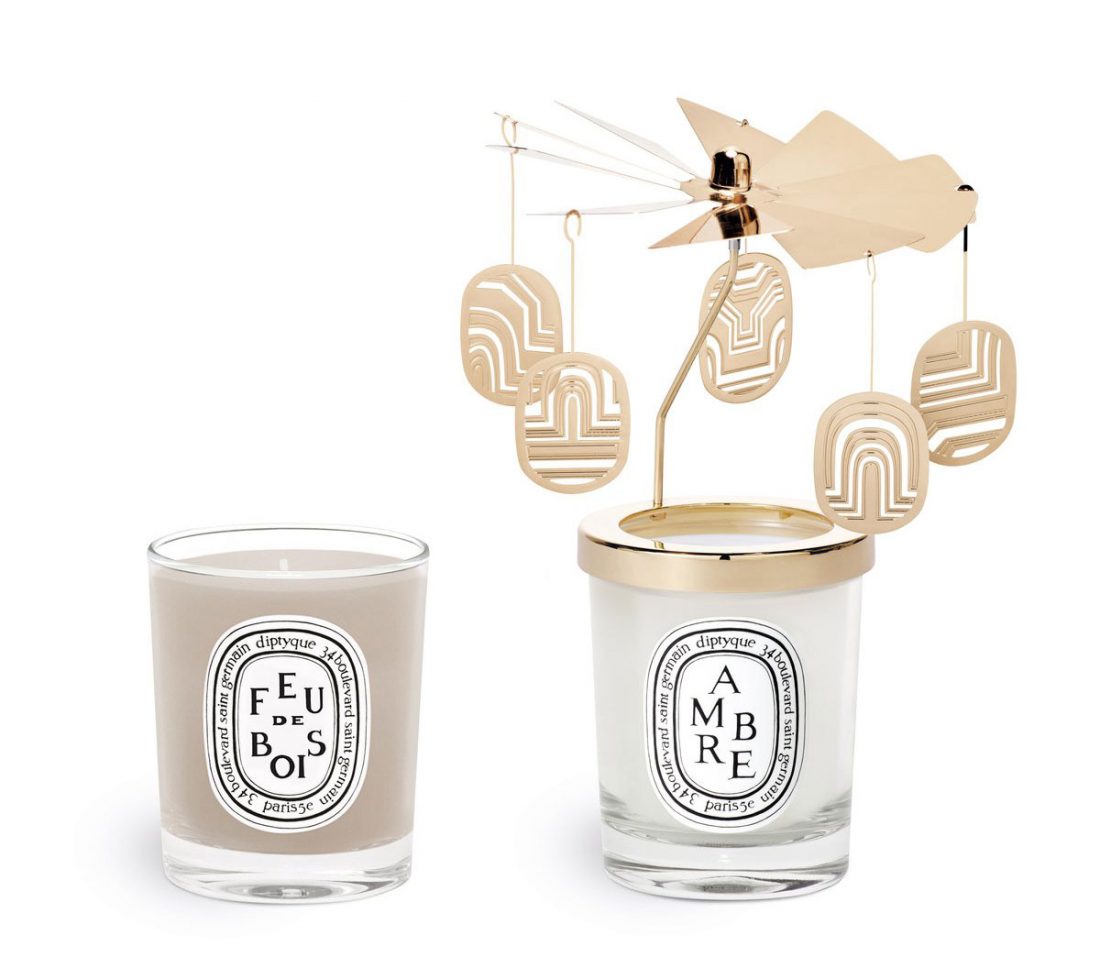 Featuring two toasty candles, the Feu de Bois and Ambre, this limited-edition set from Diptyque provides an extra dose of holiday magic with the carousel accessory. When hung over a lit candle, the flame causes the carousel to spin, which in turn projects lights and shadows through its gilded pendants. The Feu de Bois candle's fragrance is reminiscent of a crackling fireplace while the Ambre conveys the scent of resin that sparks the memory of an antique chest. W kensapothecary.com.my
Frédéric Malle – Joyeux Noel Candle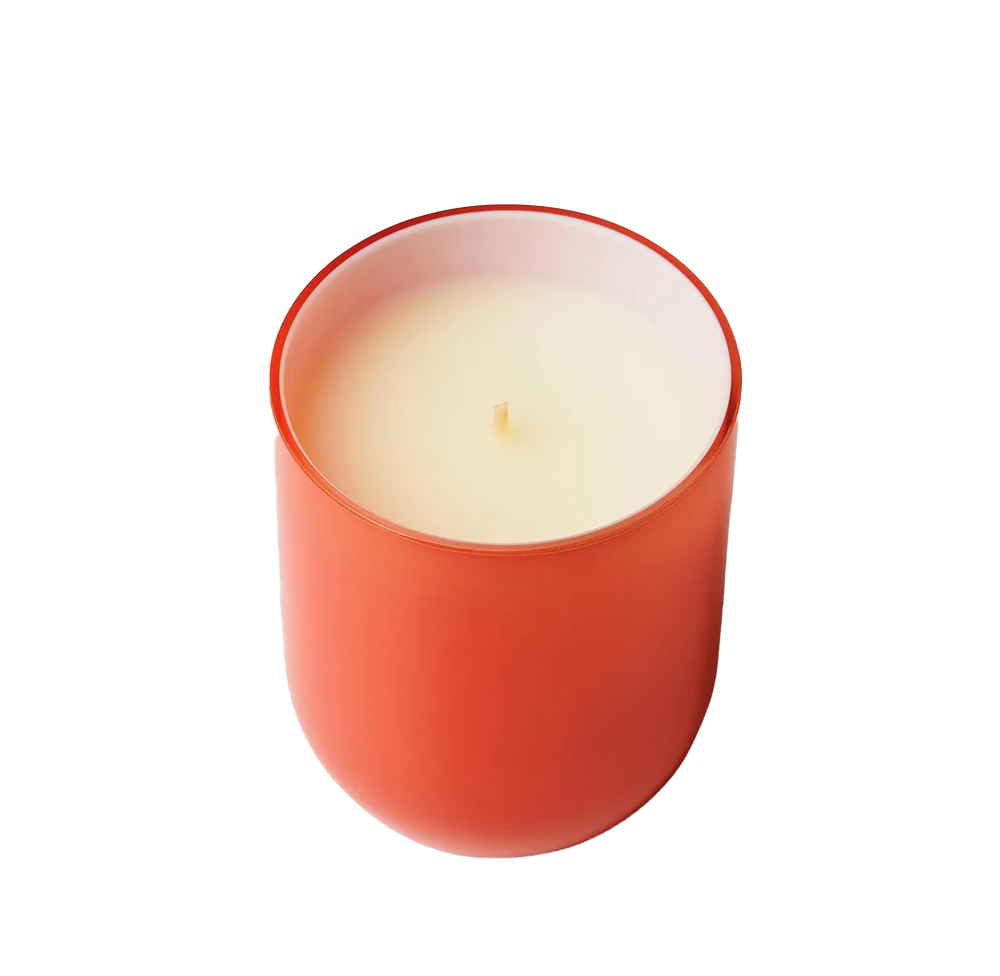 Inspired by the lively, communal atmosphere of winter and holiday festivities, this candle evokes the sights, sounds and feeling of candle lit pine trees, children playing, spice cake, tea and sitting by the fireplace. Crafted by Dominique Ropion, the Joyeux Noel contains hints of pine, amber, cinnamon and cotton candy. W fredericmalle.eu
Cire Trudon – Gabriel Christmas Scented Candle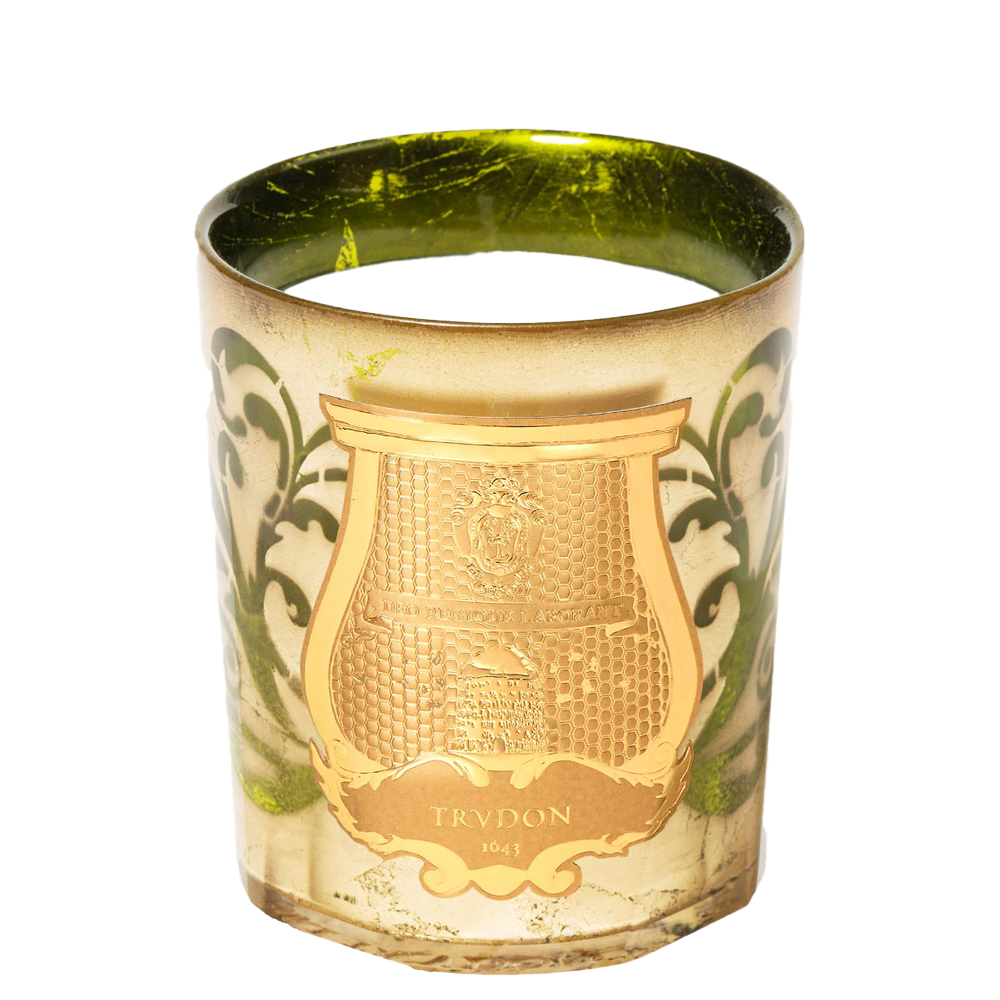 Expressing the joy of a warm fire on chilly winter afternoons, this gourmand candle brings with it notes of leather, cashmere wood and candied chestnuts for maximum coziness. Calm and comforting, the scent is a breather from the hectic holidays, inviting you to take a moment and savour the beauty of the season. W trudon.com
Goutal – Une Forêt d'Or Limited Edition Candle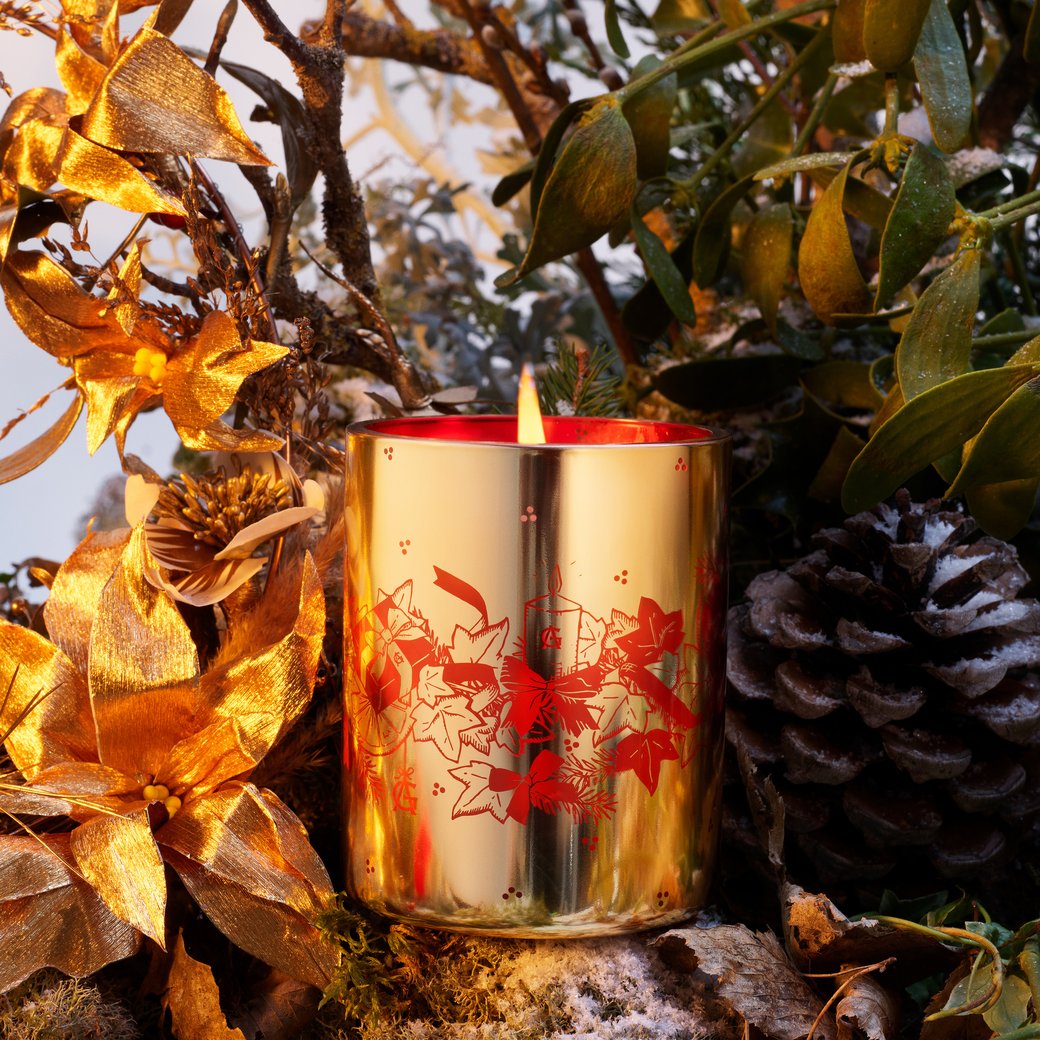 Created in 1994 by Annick Goutal, the Maison's iconic Une Forêt d'Or candle has been a cherished holiday favourite for years. This Christmas season, the candle gets a festive makeover with a gleaming gold and red exterior. With notes of pine branches and orange rind, the scent transports one to long walks in the forest on snowy days, collecting pine branches and fresh mandarins. W kensapothecary.com.my
That One Thing, Analogue Apotik, Studio Kittuco – Bright Beginnings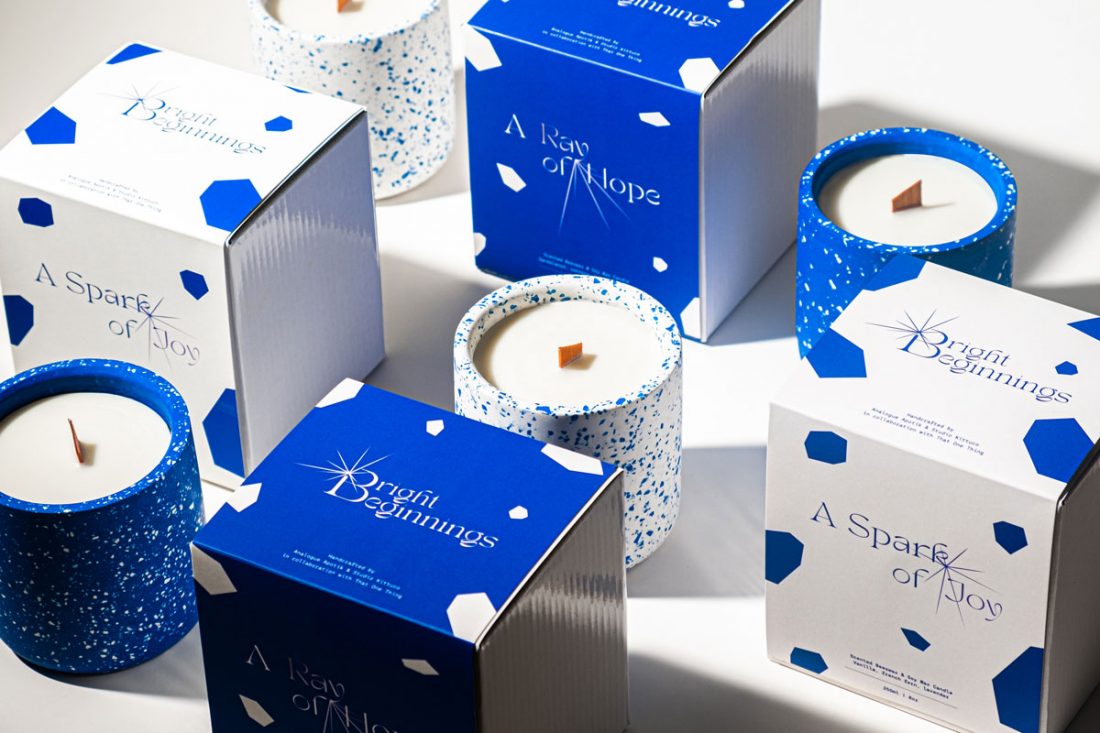 A collaboration between homegrown brands Analogue Apotik, Studio Kittuco and That One Thing, these scented beeswax and soy wax candles were handcrafted in the hopes of inspiring joy and optimism as we put away another year and embrace the possibilities of a brand new one. Housed in unique jesmonite vessels, the candles come in two varieties. A Ray of Hope lights up the dark with its notes of bergamot, sandalwood, and oakmoss, while A Spark of Joy echoes warmth and holiday cheer with hints of vanilla, French fern, and lavender. Available from 27 November. W analogueapotik.com, kittuco.com and thatonething.co
LUMI Beauty – A Christmas Story Bundle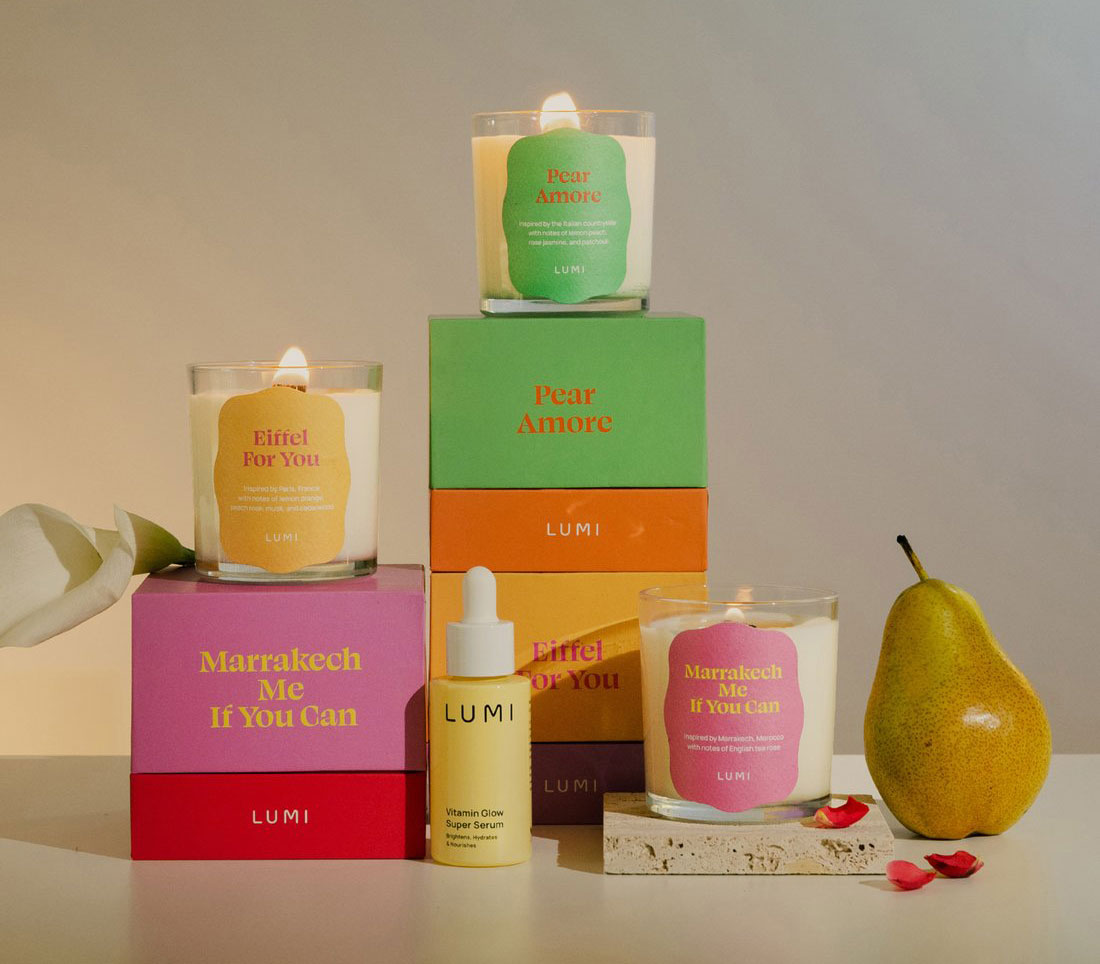 Introducing three limited edition candles, each inspired by founder Chryseis Tan's most cherished holiday memories, LUMI Beauty's A Christmas Story Bundle is an ideal gift for lovers of travel seeking to indulge their wanderlust. Hand-poured with natural soy wax and premium fragrances from France, the candles come in varieties like the Marrakech Me If You Can with notes of rose and vetiver, the Pear Amore with lemon peach and patchouli, and Eiffel For You with citrus and cedarwood. The set also comes with LUMI's Vitamin Glow Super Serum and three postcards for an extra holiday treat. W mylumibeauty.my
Borneo Candle Studio – Spiced Berry Limited Edition Soy Candle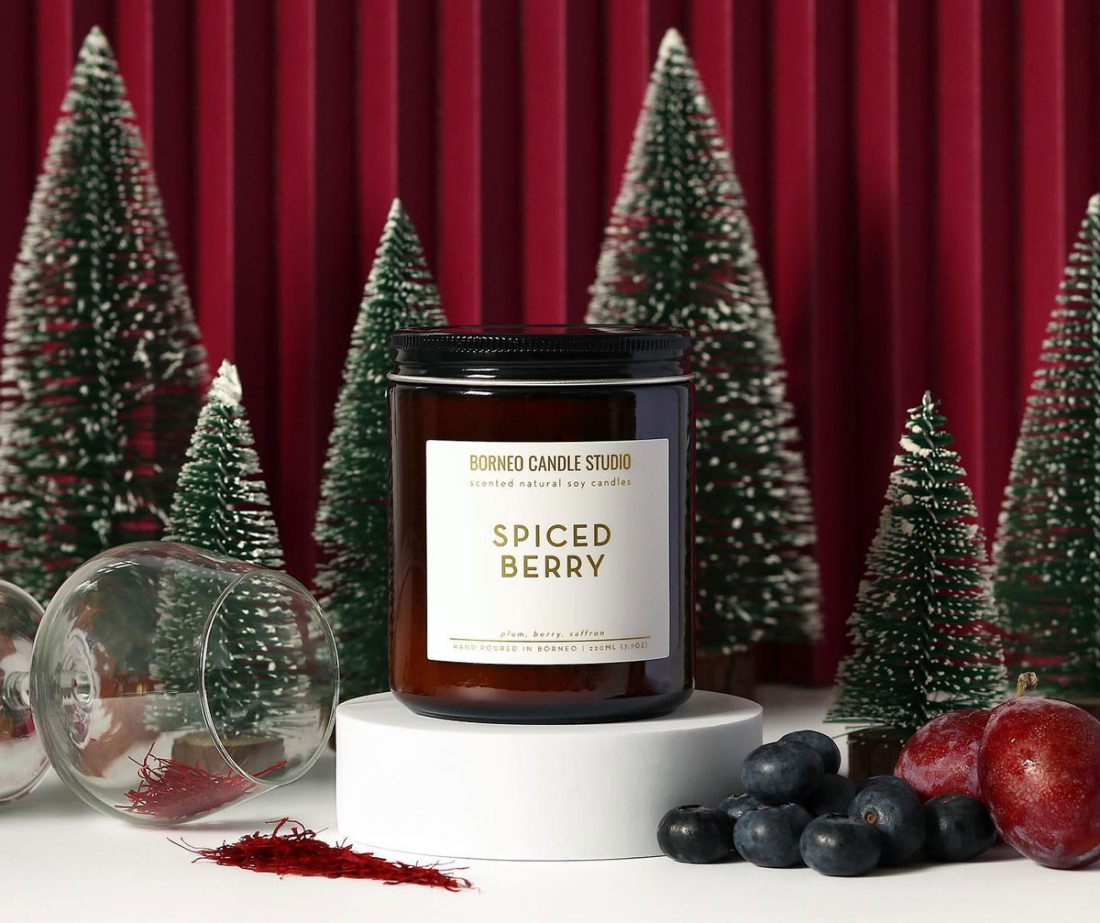 Handcrafted from start to finish and only available in a limited batch, this soy candle combines the traditional scent of berries with a hint of saffron for a wintery balance of sweet and spicy. Fresh with an air of sophistication, this Borneo-made candle comes with a gold foiled label and a reusable cotton pouch, making it an ideal ready wrapped gift. W borneocandlestudio.com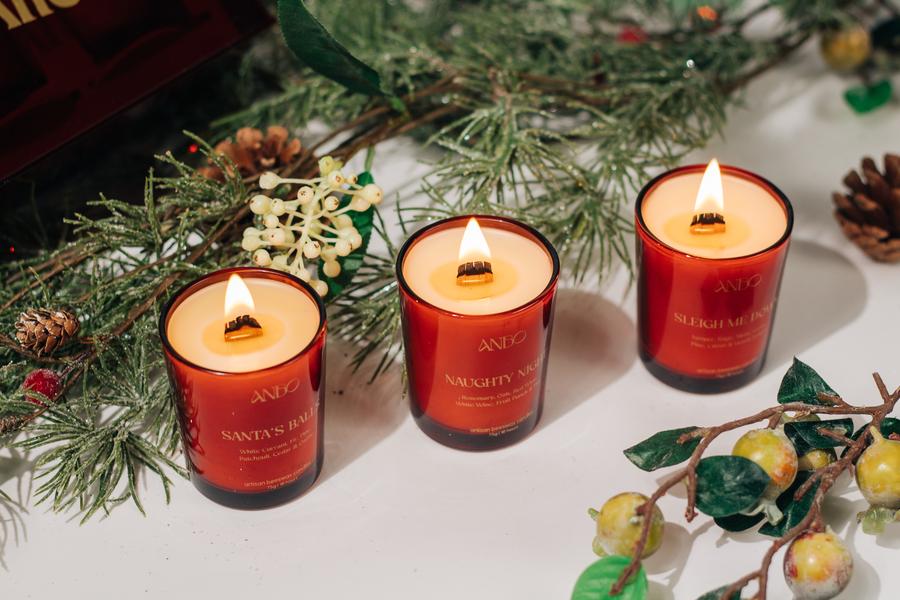 In an effort to make the gifting season extra special this year, Anbo's handcrafted Holiday Series comes with three candles, a limited edition acrylic box and a holographic bag. The first candle, Santa's Balls, features a woodsy and elegant winter scent with notes of whitecurrant, fir, pine and patchouli. Naughty Night's fragrance is a playful blend of fruit punch, rosemary and white and red wine, while Sleigh Me Down brings the wintery forest indoors with notes of juniper, moss, sage and citrus. W anbo.my
Lilin + Co – Naughty or Nice Christmas Edition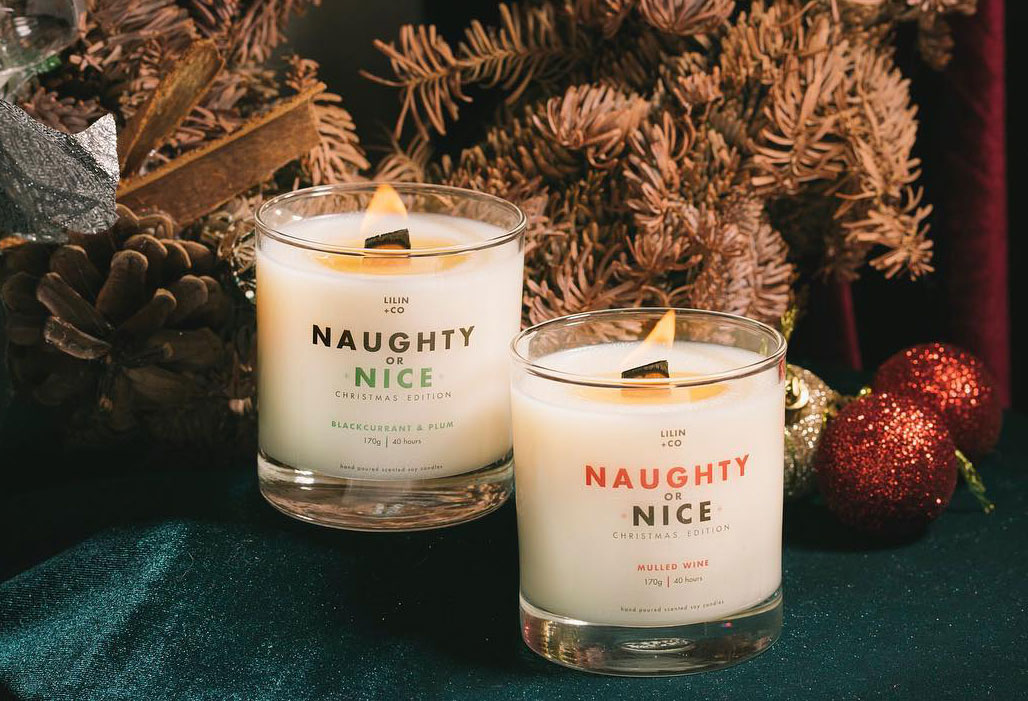 Lilin + Co's Naughty or Nice Christmas edition candles return this year, sporting the minimalist, eco-friendly design signature to the brand. Using the finest quality ingredients, the limited edition Mulled Wine candle uses the scent of fruit, spice and red wine to warm up chilly evenings. Alternatively, those on Santa's Nice list might enjoy the Blackcurrant & Plum candle, a jolly mix of fruity notes with cyclamen, pine, amber and florals. W lilinandco.com
Feature Photo: Cire Trudon