It took little more than a quick Google search on Hoi An in Vietnam's Quảng Nam Province to convince us that a visit was due. This is thanks in no small part to the many enchanting photos that flooded our search page – ones of a heritage port town built on ancient waterways, festooned with a million lanterns illuminating the night in every vibrant shade imaginable.
That mental image is enough to fuel our excitement as we touch down at Danang Airport and buckle in for our drive to our home for the next few days: luxury integrated resort Hoiana Resort & Golf.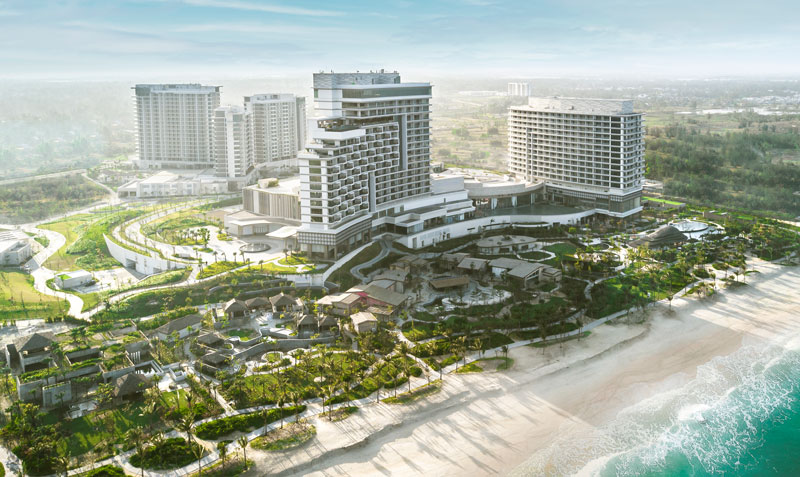 We learn, upon arriving at the bright, modern, sunlight reception, that we will indeed encounter the picturesque Hoi An Ancient Town, but only on our last evening. This mattered little to us as our attention had already been shifted to the sheer sprawling size of the expansive resort, which features three hotels, two residence towers, a golf course and a casino, stretched across a pristine 4-kilometre beachfront.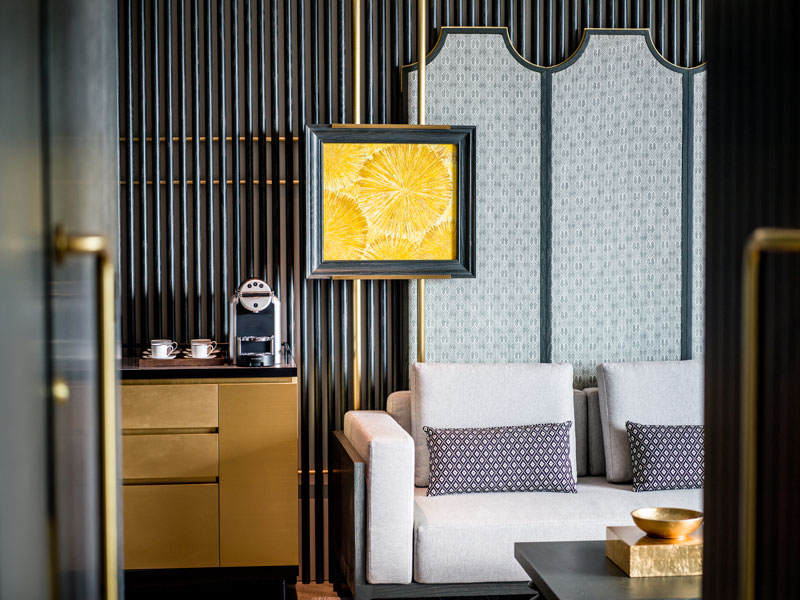 We pick our jaws off the gleaming marble floors for just long enough to be whisked off to one of the 141 suites in the Hoiana Hotel and Suites. Floor-to-ceiling windows shower the one-bedroom suite in sunlight as we tour the spacious living area, opulent bedroom, separate bathroom and shower area, two toilets and walk-in wardrobe space.
The show-stopper, without question, is the awe-inspiring view of the shimmering cerulean sea and the Cham island beyond. Not one to let a majestic panorama go to waste, we take full advantage of the wide-spanning balcony, spending a majority of our free time taking in the soothing sights and sounds of the shore while lounging on the comfy daybed.
That being said, free time is a rare commodity when you stay at Hoiana, given the inexhaustible amount of activities, dining options and recreation facilities offered across the estate.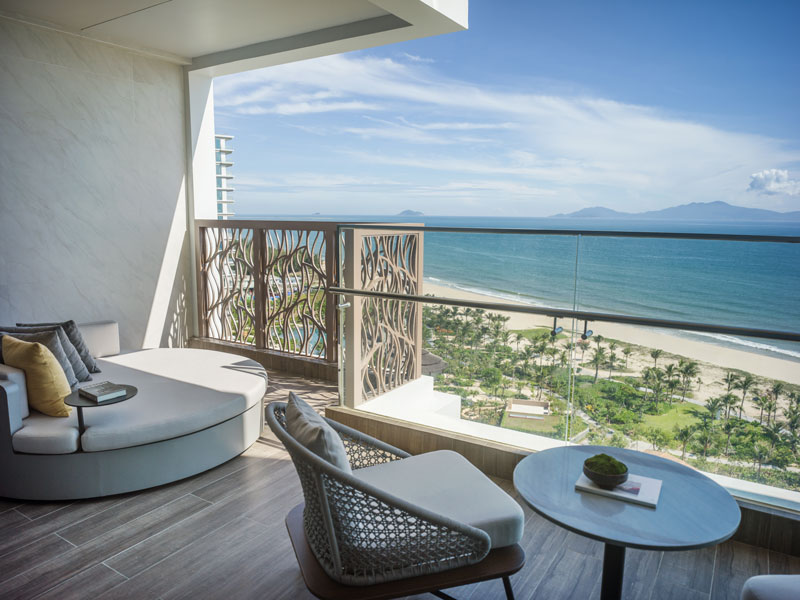 A quick shuttle away from our hotel is the 'Best New Course in Asia Pacific 2019', according to the Asia Pacific Gold Awards. The 18-hole Hoiana Shores Golf Club, handiwork of renowned environmental golf course designer Robert Trent Jones Jr., comes complete with a stunning natural seaside setting and a plush clubhouse. We don't get to spend much time on the links, but with scenery like this, even the least golf-inclined among us start to see the appeal. Back at the grand Hoiana Casino complex, luxurious gold furnishings surround baccarat, blackjack, and roulette tables, as well as its VIP premium hall.
While offering an immense, secluded escape, Hoiana continues to place priority on connecting its guests with the rich culture and natural beauty of Quang Nam Province. We experience this first-hand in a traditional lantern-crafting class, during which we find out, with fumbling, glue-stained hands, the depth of skill and artistry each of these stunning handcrafted pieces demands.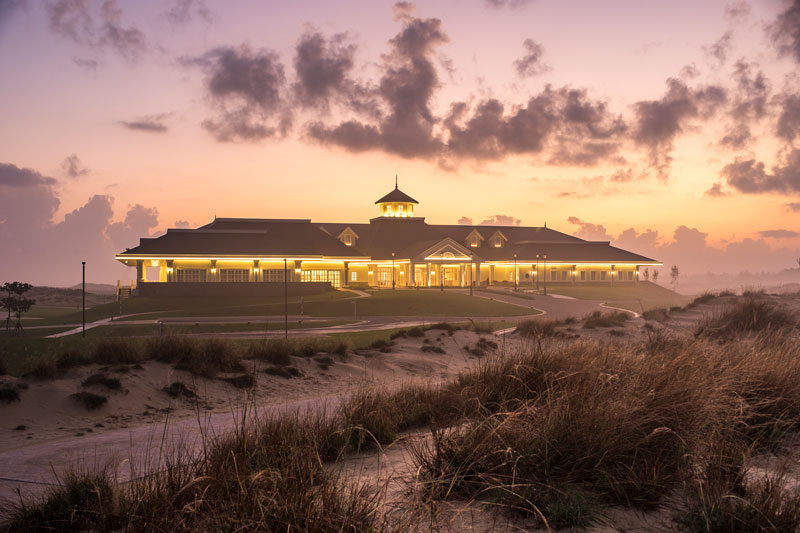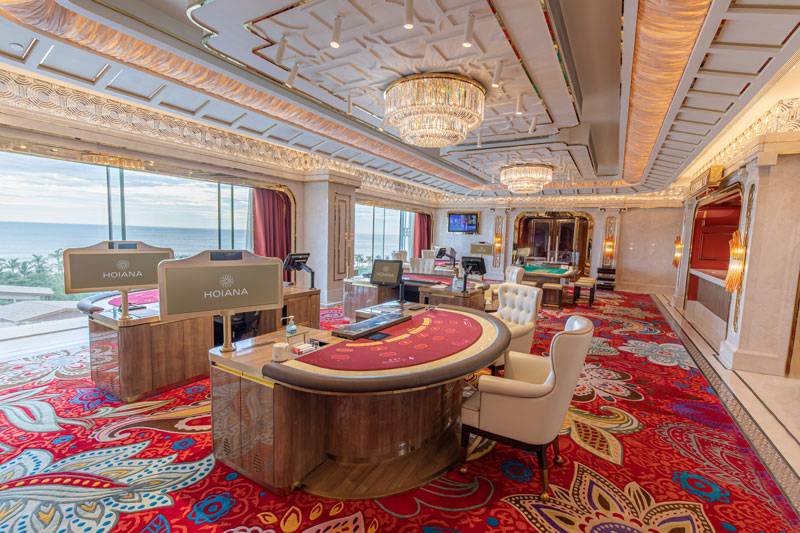 In a resort such as this, where there's no shortage of entertainment and activities to fill the day, sustenance is key. Fortunately for us, Hoiana's ten dining locations are more than up to the task. Our stay coincides with a themed 'Lobster Mania' programme implemented across the resort's dining establishments, so at lunch, we feast on sumptuous butter-poached lobster in The Terrace's airy, elegant open dining area, only to be greeted hours later with a decadent Lobster Bibimbap at Korean BBQ spot Obaltan for dinner.
Brunch at The Terrace does not skimp on culinary extravagance, with a highlight platter of signature burgers such as the 24-hour slow-cooked beef cheek Burger Bourguignon, the 'Cửa Đại' Crab Burger made with local catch-of-the-day crab meat, and the 24-Carat Gold Burger with a Australian Stanbroke Sanchoku Wagyu Beef patty and French foie gras.
The hotel's rooftop poolside bar and lounge, The Edge, warrants multiple return visits, not least due to its breathtaking view of the water's horizon, which is best enjoyed with the bar's tropical 'Edgxperience' signature rum cocktail in hand. In the blazing midday heat, it's hard to do better than a serene swim in the infinity pool on the 16th floor, but whiling away the afternoon at the Cove Bar & Grill in between dips in the ocean comes a close second.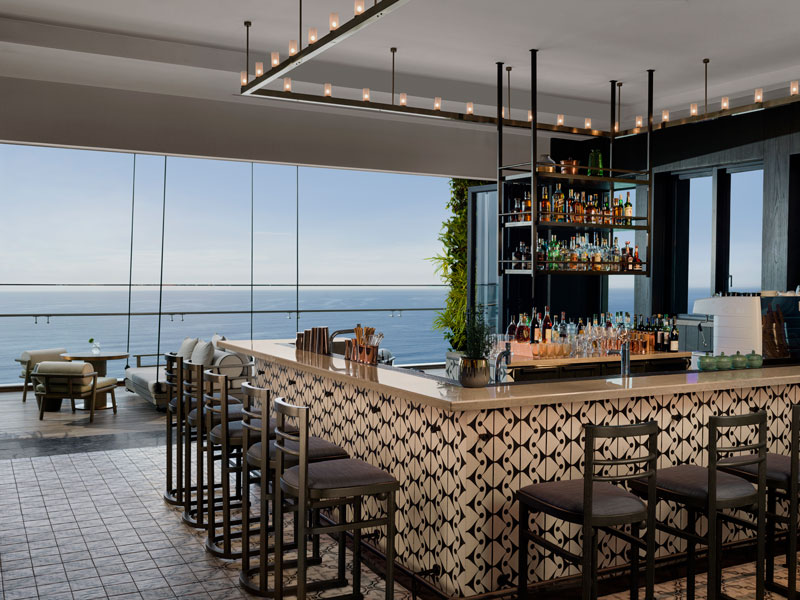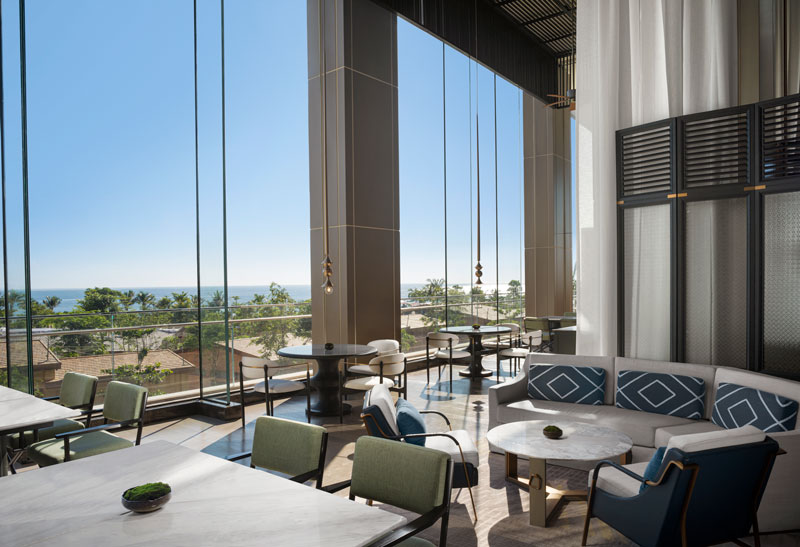 As the evening draws near, we step out in our finest white-coloured attire for the special 'White Cove Party' poolside celebration. Elegantly dressed attendees mingle while tucking into an exquisite array of locally sourced oysters, clams, prawns, lobster, scallops and cured salmon. Against the backdrop of the setting sun, the night becomes further livened by resident DJ Saramapa's energetic tunes.
Seeking out some quintessentially Vietnamese cuisine, we stop by the beautifully designed Hao Viet restaurant for a beloved national classic: a heaping bowl of Pho, enhanced with Wagyu beef and fresh herbs.
Well-fed and energised, we're eventually able pry ourselves away from the lavish embrace of the resort and embark on an exploration of Hoi An, starting off with the region's famed coconut boat tours. Floating along the Water Coconut Forest's riverways in a circular bamboo basket boat, our tranquil journey reaches its a climax as we congregate with a lively huddle of other coconut boats to witness spinning performances and fishing demonstrations to the beat of vigorous, thumping music.
At the Thanh Ha Pottery Village, our handcrafting abilities are put to the test in a traditional pottery-throwing session. After our well-intentioned but botched attempts at the wheel, we watch in amazement as our instructor patiently coaxes our clay lumps into expertly moulded vessels.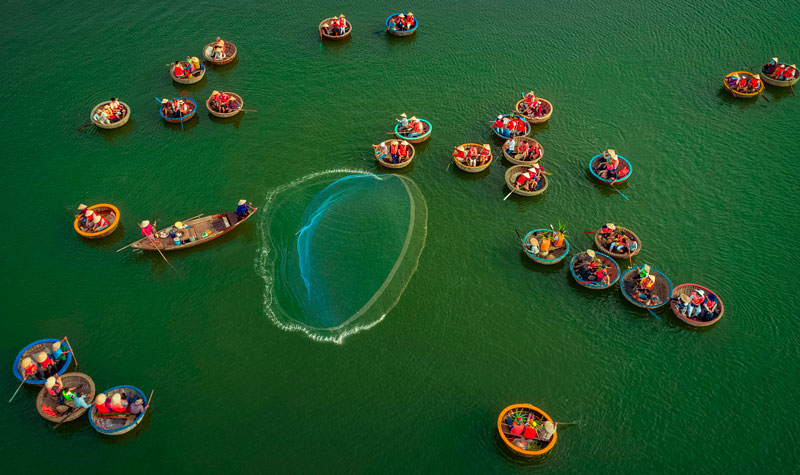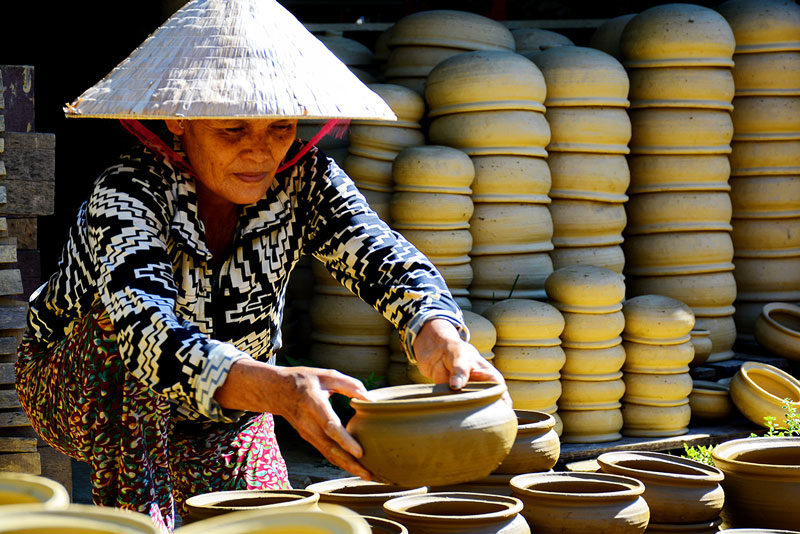 Come evening, the long-awaited Hoi An Ancient Town welcomes us with its spectacle of bright silk lanterns, their intricately decorated forms hanging across storefronts, lining the streets, and bobbing on wooden boats on the river. Strolling along its ancient walkways and bridges, we stop and bask in the bright, bustling atmosphere of this centuries-old site, and struggle to think of a more marvellous way to finish off this trip.
For more information, visit hoiana.com, and stay updated by following Hoiana Resort & Golf on Facebook and Instagram.
Photos: Hoiana Resort & Golf