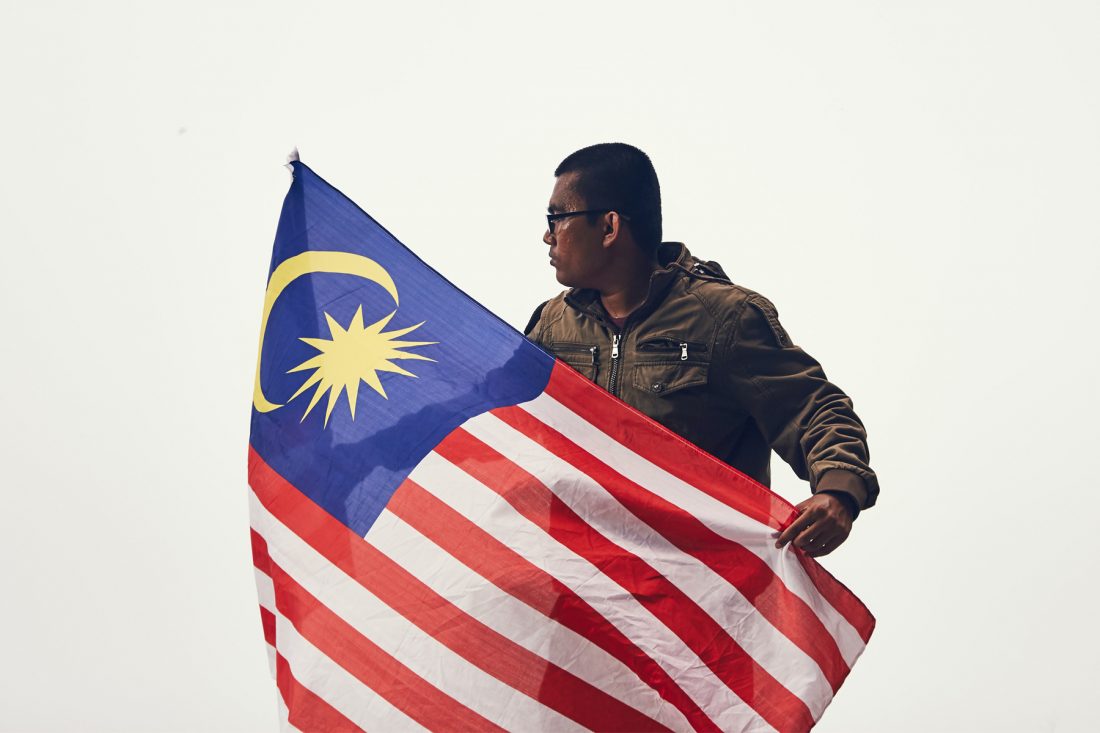 Negaraku, tanah tumpahnya darahku…
Its tune is played at all national events, its words known by heart by all Malaysians young and old.
The Negaraku, our country's national anthem has been our vessel of pride to express our love for Malaysia since 1957, at the time of our nation's independence from the United Kingdom.
In eight lines, the latter half repeated twice, it pays honour to king and country and encapsulates the lengths we are willing to go for Malaysia – blood-spilling included.
Coming up with a song that will represent a nation and its people is no easy feat. This is how ours came to be.
Competition and composition
When The Federation of Malaysia gained independence in 1957, each of the eleven states – before the inclusion of Sabah, Sarawak and Singapore – came with their own regional anthems. However, there was no national anthem for the Federations as a state.
Tunku Abdul Rahman, then Chief Minister and and Minister for Home Affairs, was put in charge of coming up with a suitable national anthem. He made a call for a worldwide competition, where 514 entries were received, although none ended up suitable.
The committee then invited selected composers of international repute to submit compositions, of which four were chosen for consideration. They were Benjamin Britten, Sir William Walton (who also composed the match for Queen Elizabeth II's coronation in 1952), US opera composer Gian Carlo Menotti and Zubir Said (who later also composed Singapore's Majulah Singapura). None of compositions made the cut, either.
On 5 August 1957, the Committee looked at the Perak State Anthem, Allah Lanjutkan Usia Sultan, enchanted by the "traditional flavour" of its melody. A new Panel of Judges, led by Tunku himself, then rewrote the lyrics to present the Negaraku that we know and love today.
Here we dissect and translate the powerful words of our national anthem:
| | |
| --- | --- |
| Negaraku, | My country |
| Tanah tumpahnya darahku, | The land where I spill blood |
| Rakyat hidup, | The people live |
| Bersatu dan maju! | United and progressive! |
| Rahmat bahagia, | With divine blessings and happiness |
| Tuhan kurniakan, | Granted by God |
| Raja kita, | Long may our King |
| Selamat bertakhta! | Reign Sublime! |
Of old and new
Many legends and folklore surround the origins of the song. Some say, without evidence, that it is a popular song on Mahé, the largest island in the Seychelles, where the Sultan of Perak had been living in exile. Story goes that it was at a public concert on the island that he first heard the song, one set to the popular French melody supposedly composed by lyricist Pierre-Jean de Beranger.
Rumour also swirled around how it came to be the anthem of Perak. The most prominent one is the one of Sultan Idris Murshidul'adzam Shah, the ruler of  Perak from 1887-1916, who was at the coronation of King Edward VII representing the Malay Rulers of the Federated Malay States. When asked by his protocol officer what his state anthem was, and realising that it did not in fact have one, he proceeded to hum the aforementioned tune in a bid to not appear backward.
The Negaraku in present day has survived a couple rearrangements and even one proposed renaming. In 1992, it was given a new, faster march of a beat. However, it proved unpopular, with some Malaysians even calling it "circus music" due to its almost comical tempo.
In 2003, Malaysian press reported that the national anthem would be rearranged again with the potential of a title change from Negaraku to Malaysiaku. Public outcry of dismay ensued, leading to the move promptly scrapped.
Personally, we can't imagine the Negaraku sounding or being sung any other way. There is only one Negaraku for us, just as there is only one country and home.
Rakyat hidup, bersatu dan maju!