A discreet door located on the side of the lobby of the Ritz-Carlton Residences in Jalan Ampang leads to a 10-seat fine dining establishment with a chef's table concept. Hide, which first opened in 2020 in the midst of the pandemic, is a much-raved spot by tastemakers as a great new addition to KL's culinary destinations.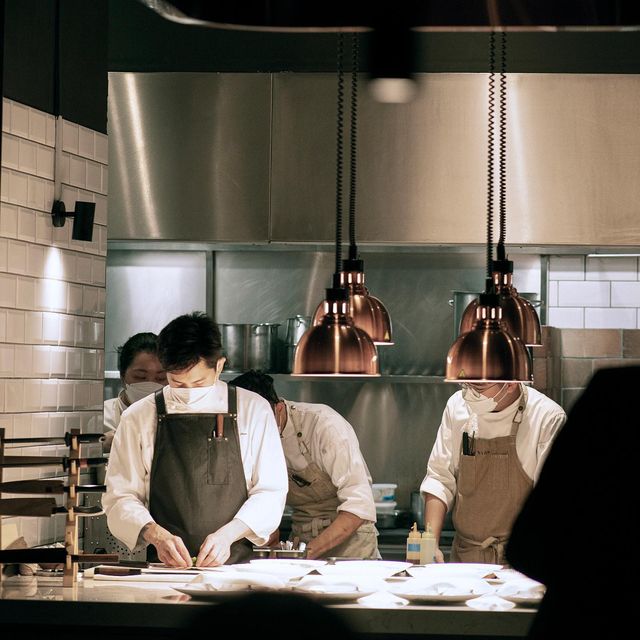 For a place that seems to be closely guarded from the rest of the world, the atmosphere inside is welcoming with a charming host of hospitable and attentive staff. The wood-panelled walls beautifully add a touch of warmth in contrast to the sleek marble top counters. In the background, old-school hip-hop beats play softly, adding a less formal mood to the ambience. 
The small dining area opens up to an open kitchen, where diners can view a theatre-like performance of the kitchen crew slicing, grilling and plating the dishes as they bustle to-and-fro under the keen eye of Head Chef and Hide founder Shaun Ng, who cut his teeth at various Michelin-starred restaurants (Le Bernardin New York and Kato Los Angeles).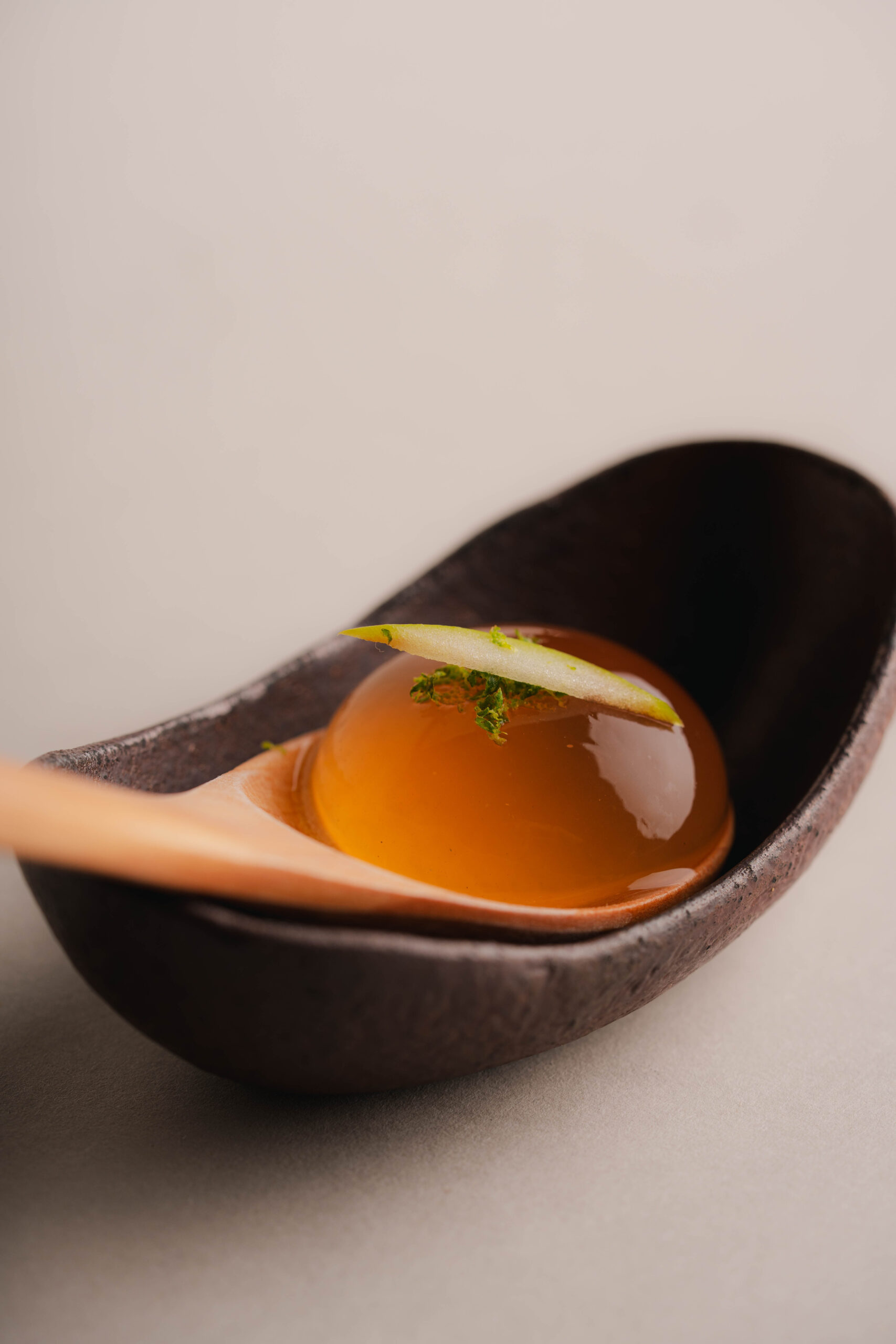 The seasonal tasting menu here is dominantly seafood with a small selection of meat dishes. Chef Ng's inspiration is rather vast, with influences from different types of cuisines from Malaysian, Japanese, and East Asian to hints of South American and European. The 12-course menu offers delicate touches such as the amuse-bouche plates. The tuna nori dish is exceptional in terms of its flavour presentation, with a burst of sweetness from the tuna that is wonderfully contrasted with the saltiness of the nori. 
It would be difficult for me to pin down a favourite on the menu, but the two-week aged Silver Hill duck from Ireland with sunchoke and kombu with its sweet and slightly bitter citrus duck jus is a showcase of Chef Ng's dexterity with ingredients. Another dish that serves as a highlight is the dessert of black glutinous rice ice cream, forbidden rice puffs and coconut foam, a sweet treat inspired by pulut hitam. 
The way the tasting menu is curated here showcases the workings of a skilled chef and this is definitely not a dining experience to be rushed. Instead, Hide invites the diner to take the time to savour the combination of flavours of each beautifully plated dish.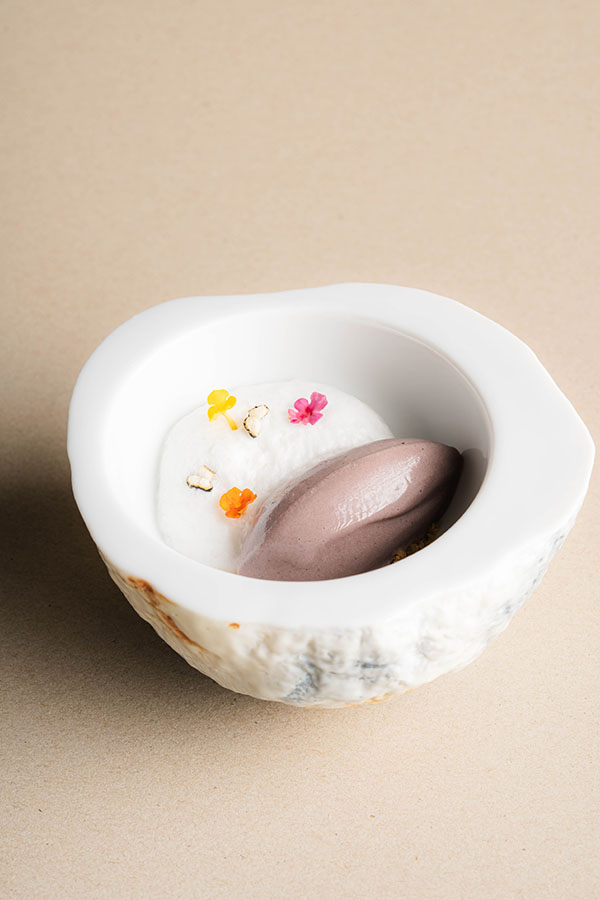 While, the discreetness of the restaurant brings an air of exclusivity one expects from a fine dining establishment, the stand-out character of this charming spot is that it doesn't come with any of the unnecessary haughtiness that is often attached to haute cuisine. As Chef Ng perfectly describes his hopes of what diners could experience here: "For me, my wish is for people to come here and feel relaxed and enjoy their night out." 
Pictures credit: Hide KL 
For more information, click here.