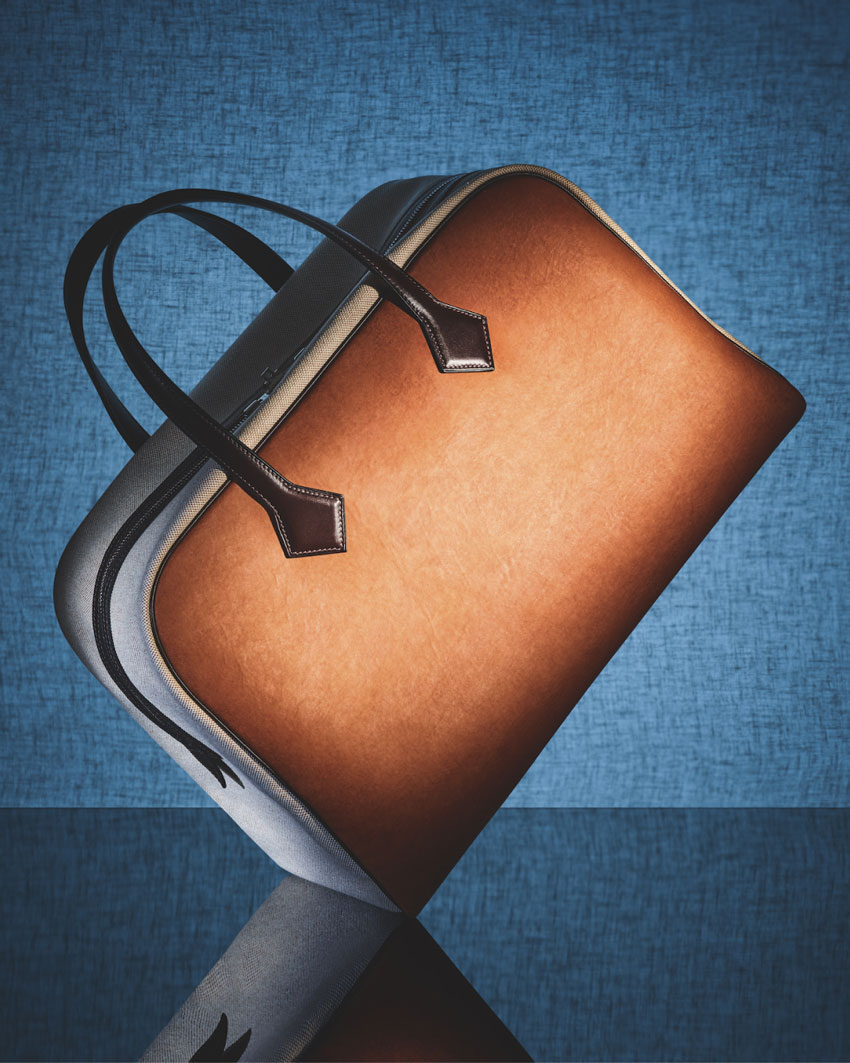 Yes, mushroom leather is a thing, and Hermès is now moving towards a more environmentally-friendly future by opting for sustainable leather alternatives for its highly coveted luxury bags.
While they are known for their use of exotic leathers such as crocodile hide, the luxury fashion house has partnered up with MycoWorks to create its first vegan leather product, a reinvention of the classic Victoria bag, crafted out of the California-based startup's patented Fine Mycelium, a mushroom-based textile. The new Victoria bag will also incorporate canvas as well as elements of calfskin into the final product.
"We could not imagine a better partner than Hermès to present our first object made of Fine Mycelium," shared Matt Scullin, the CEO of MycoWorks on their website. "Hermès and MycoWorks share common values of craftsmanship, quality, innovation, and patience."
Fine Mycelium is produced in the MycoWorks facility, then tanned and finished in France by the Hermès tanners to further refine its strength and durability, and shaped in the workshops by the craftspeople of the Maison. The result? The amber-hued Sylvania
"MycoWorks' vision and values echo those of Hermès: a strong fascination with natural raw material and its transformation, a quest for excellence, with the aim of ensuring that objects are put to their best use and that their longevity is maximised," added Pierre-Alexis Dumas, Artistic Director of Hermès. "With Sylvania, Hermès is at the heart of what it has always been: innovation in the making."
Hermès has addressed that this new mushroom leather bag will not be a replacement, but rather an alternative of its iconic pieces. The Fine Mycelium-based Victoria bag is expected to launch by the end of 2021.
Photos: MycoWorks