Over the previous two weekends, great memories were created and new experiences were opened at the Heineken Hotel Takeover held at the KLoé Hotel as a part of Heineken's Take the First Sip campaign! More than 1,500 visitors (including ourselves) were taken on a journey of discovery and adventure on July 23-24 and July 30-31. We enjoyed a variety of cross-genre music, modern art, wellness activities, and culinary pleasures. Here's what went down at Heineken's first-ever hotel takeover!
Curated rooms and dance classes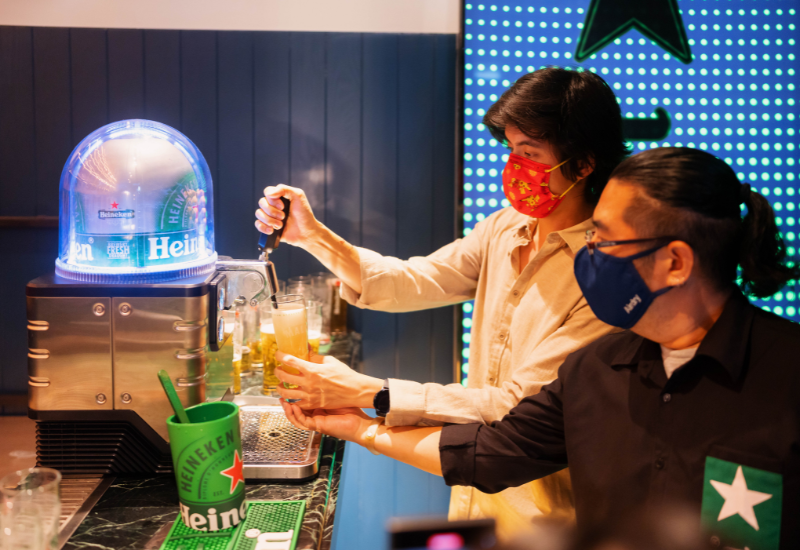 We were given access to a variety of experiences, including a pouring room where we tried our hands at a Heineken Star Serve. Then, we explored the five specially curated secret rooms, which were transformed into immersive interpretations of Heineken's 5-star brewing principles. This includes arrangements like using 100% pure ingredients, pure malt, horizontal brewing, and Heineken's distinctive A-yeast.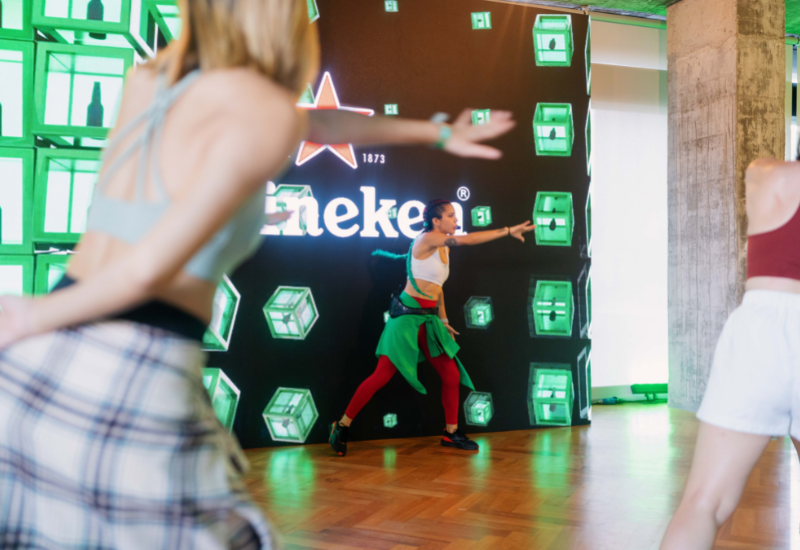 In collaboration with Heineken's fitness partner Oxygen KL, the Heineken studio allowed us to enjoy high-energy HIIT and dance classes with specially chosen playlists. We also decompressed a little from the hustle and bustle of city life and found inner peace in the soothing yoga classes available.
A treat for the palate 
While we were having fun at the Heineken Hotel's playground, we satiated our hunger at the Heineken Kitchen in Monroe and by the pool, both of which offered a specially selected menu of Dutch-themed food. Delicious burgers, spicy chicken poppers, fries, and other tasty snacks were offered, and they went down a treat when accompanied by a cold Heineken.
Tunes to dance the night away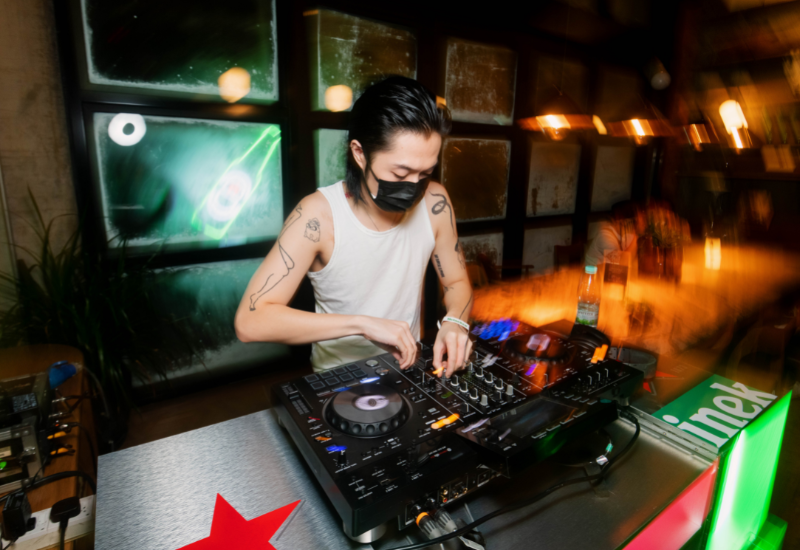 The hotel takeover was highlighted by the eclectic musical performances that took place throughout the hotel, from the DJs blasting audience favourites in the lobby to the local artists jamming by the poolside. The sun went down and the Heineken basement came alive with the pulsating sounds of popular DJs like Bad Habits, Bass Agents, and BATE. It was undoubtedly a night to remember for us!
Guests who stayed at the Heineken Hotel Takeover also had the opportunity to enjoy a Heineken-themed staycation room, complete with Heineken goods to take home as momentos of their weekend. The Heineken Hotel Takeover was truly an experience of its own and we're definitely looking forward to more one-of-a-kind events and experiences from Heineken.
Photos by Heineken.