Apple introduced its new iPhone 14 line-up, three new Apple Watch models, an update to its well-liked AirPods product line, and a function that might save lives when there is no cell service.
Presented by CEO Tim Cook at the Cupertino, California headquarters, the launch includes an upgraded iPhone 14 Pro that reconsiders the much-maligned notch and a larger 6.7-inch iPhone 14 Plus model. In a classic Apple trend, the devices have improved battery life and photography features over the previous year.
Here is the line-up featured at the launch:
iPhone 14 and iPhone 14 Plus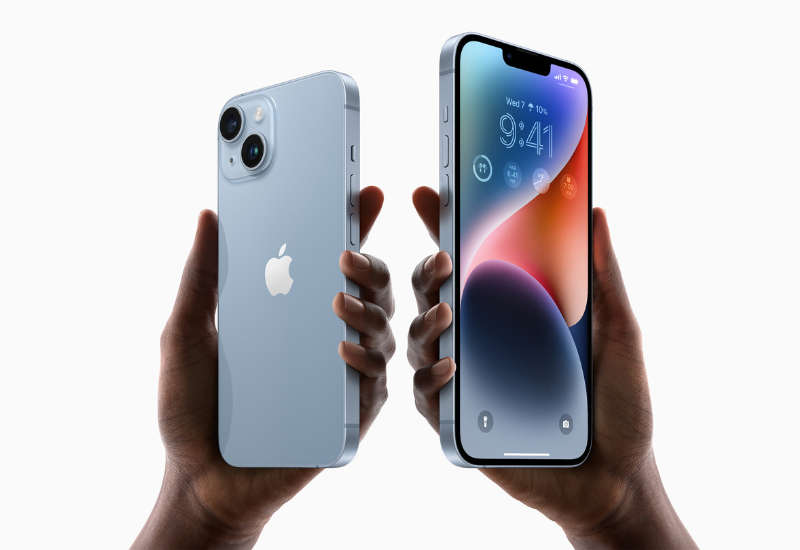 The iPhone 14 Plus is a larger model with a 6.7-inch screen that replaces the previous "iPhone 13 small" model.
The price, which will start from RM4199 and RM4699, respectively, for the iPhone 14 and 14 Plus, may be the biggest surprise as these prices are identical to those for last year's models.
The smaller version will go on sale on September 16, and preorders begin on September 9. However, the Plus model won't start shipping until October.
Another highlight is that physical SIM cards will be replaced with a digital eSIM that can support multiple phone numbers and is better for security.
iPhone 14 Pro and iPhone 14 Pro Max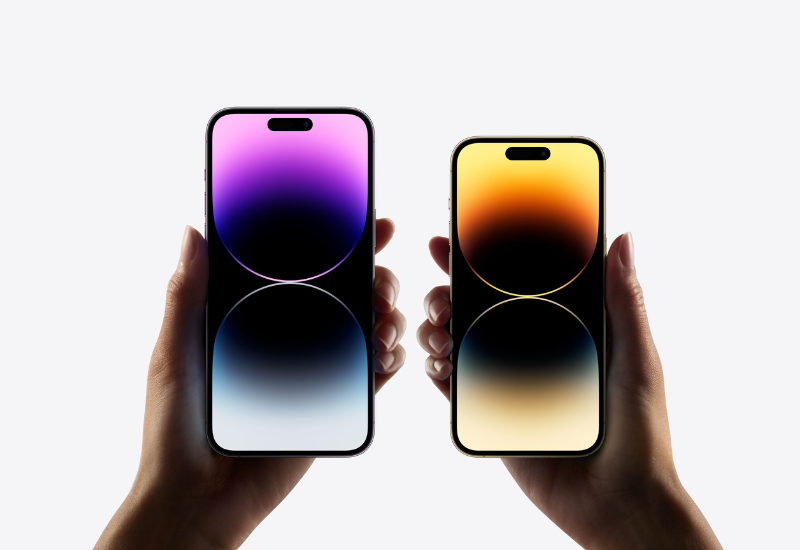 The iPhone 14 Pro was introduced by Cook as the premium model for this year's launch.
Meanwhile, the smaller model, the iPhone 14 Pro, comes with a 6.1-inch screen and the bigger model will be called the iPhone 14 Max. Adding yet another surprise, the cost is just the same as for models from the previous year's pricing, at RM5299 for the iPhone 14 Pro and RM5799 for the iPhone 14 Max. Preorder begins September 10.
Satellite emergency service for iPhones
In partnership with Globalstar, Apple revealed a long-rumoured feature at the event: the ability to connect its iPhone 14 series to satellites for emergency services.
Pursuing the similar goal of a new era of investment, including companies including Elon Musk's SpaceX and AST SpaceMobile, the function is designed to allow an iPhone 14's antennae to link directly to a satellite in order to transmit a message in locations without cell towers.
According to Apple's manager of satellite modelling and simulation, Ashley Williams,  an algorithm in the phone compresses text messages to a size that will "take less than 15 seconds to transfer" to a satellite, before they are sent to a ground station and on to an emergency service provider.
The emergency satellite service debuts in November and is included for free for two years with an iPhone 14.
Apple Watch Ultra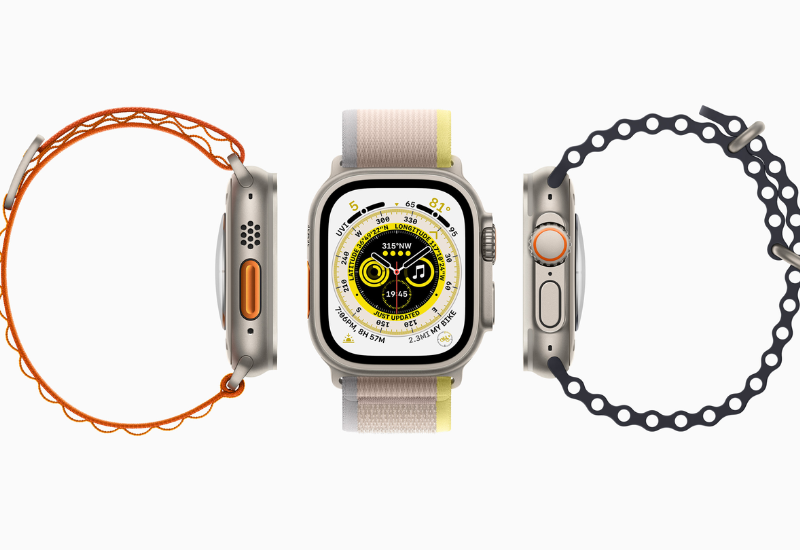 The launch also includes the Apple Watch Ultra, a new high-end watch with a new design, larger screen, and titanium shell.
The Ultra model was invented to help users track triathlons, scuba diving adventures, and endurance training. The battery life of the device is roughly 36 hours. It is more water resistant and it has an improved compass that can function in many environments, including the dark, the ocean, and other conditions.
The device can be purchased starting September 23, with its price starting at RM3,799.
New AirPods Pro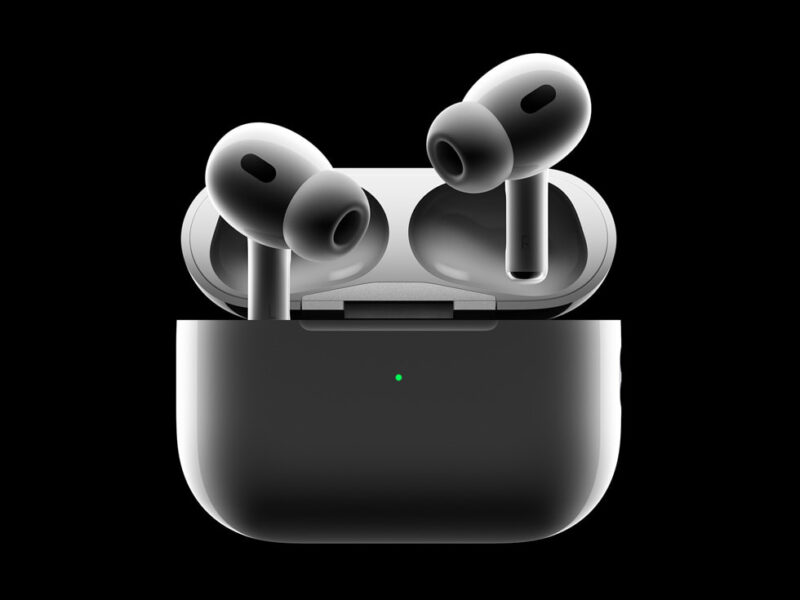 The CEO of Apple also unveiled a new version of the company's noise-cancelling wireless ear pods, the AirPods Pro.
Apple claimed that the Apple H2 chip, an update from the previous H1 chip used in the previous model, is responsible for the improved sound quality and clarity. The 2nd Gen AirPods Pro features include a new touch-based volume control with up to 6 hours of listening time and longer battery life. The new models' noise cancelling is twice as effective as it was before, claimed Apple.
The device is sold at RM1099 and will be available starting September 23.
Apple Watch Series 8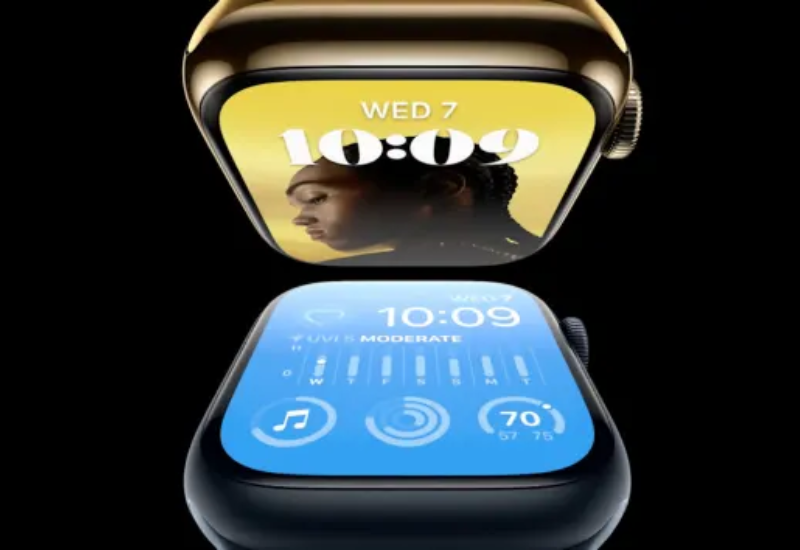 This watch series is more durable than previous models and has a new temperature sensor that can be used to help monitor health data. including ovulation, Additionally, the series features women's health, with revamped tracking tools that can predict ovulation dates.
Crafted in aluminium, the watch comes in a variety of black, gold, aluminium, and red. Plus, three colours in stainless steel. The price of the aluminium model will start from RM1795, while the stainless steel watch costs approximately RM2245.
A new security feature powered by two motion sensors was also added by Apple. The new car crash detector can determine whether you were involved in a serious collision and will immediately contact emergency services. Apple Watches now have a new mode that temporarily disables the always-on display and workout notification, extending battery life from 18 hours to 36 hours.
The device is set to be released on September 16.
The new Apple Watch SE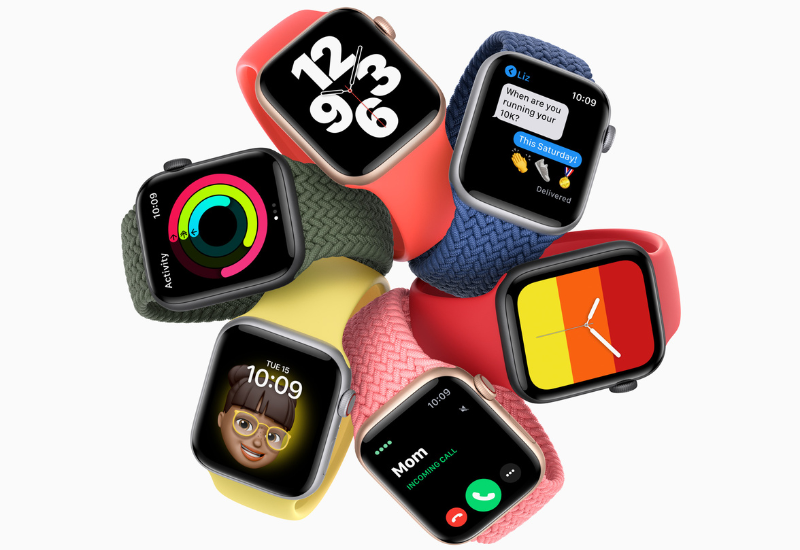 Apple also announced a redesigned Apple Watch SE, which is a lower-cost version of its Series 8 while also marketing it as a child-friendly device for kids who might not need their very own iPhone.
This year's model includes a larger screen, a new plastic design on the watch's underside, heart rate notifications, and fall detection. Apple updated the SE to be up to 20% faster than its previous version.
The watch is priced at RM1199 and will be available for purchase beginning September 16.
For more details, visit Apple.
Main Feature By Apple.