Renowned American-Canadian architect Frank Gehry creates a limited-edition bottle for Hennessy X.O, and a sculptural masterpiece for the cognac's 150th anniversary.
To commemorate a fine work of art calls for a celebration with individuals who are also masters of their art. In celebration of the 150th anniversary of Hennessy X.O, Moët Hennessy has unveiled a limited-edition decanter specially designed by world-renowned architect, Frank Gehry.
Gehry is famed for his iconic boundless designs, such as the Guggenheim museum in Bilbao, Walt Disney Concert Hall in Los Angeles, and The Foundation Louis Vuitton.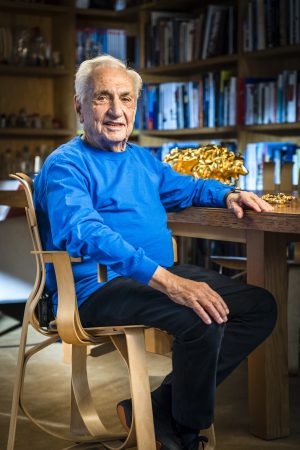 For this celebratory edition of Hennessy X.O, Frank Gehry has enveloped the bottle in a crinkled sleeve of 24-carat gold-dipped bronze. Its expression is inspired by the Hennessy X.O blend and the Charente River in Cognac, France, and the masterpiece evokes the glistening movement of water as it reflects the light. The inspiration of water and light is amplified further with a fractured glass glorifier which houses the sculptural decanter. Only 150 decanters of this masterpiece have been created, with Malaysia receiving 5 of the bottles.
"To discover Hennessy X.O is to discover an unexpected sensorial experience, and this is truly reflected in Frank Gehry's latest masterpiece, which Hennessy is unveiling to the world as part of its World Odyssey celebration to commemorate 150 spectacular years. This is an amazing moment in history for Hennessy," said Thomas Bouleuc, Managing Director of Moët Hennessy Diageo Malaysia. "During this time of global transformation and solidarity, Hennessy and Frank Gehry have come together to share a vision for a hopeful future as we look to amplify Hennessy's universal values of joy, optimism, and resilience."
For Hennessy X.O's 150th anniversary celebration, Hennessy also commissioned Chinese fireworks artist Cai Guo-Qiang to create a "Daytime Fireworks Live Event", which was held on the Charete River last Friday, September 25. The event featured a spectacular 15-minute fireworks event in three acts, where multicoloured fireworks were launched from 150 oak barrels floating on the Charente River. This project also marked Cai Guo-Qiang's first daytime fireworks event launched from an aquatic environment, and to be broadcasted to a global, real-time audience. The fireworks used were exclusively non-toxic, reduced-smoke, and CE certified pyrotechnic products.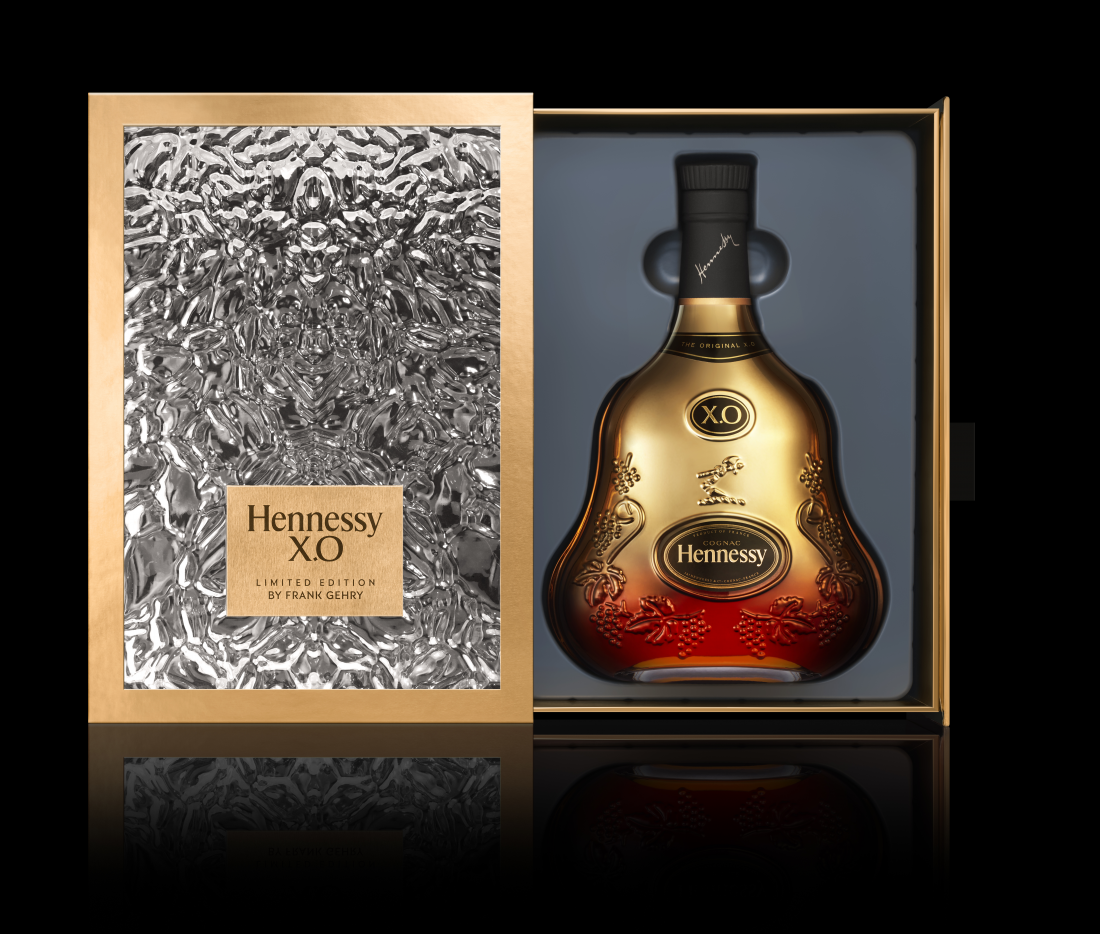 Fellow Malaysians can also experience Frank Gehry's masterpiece for Hennessy X.O, as Hennessy Malaysia will be hosting a showcase tour featuring said masterpiece from 7 to 31 October, 2020. The tour will commence in Eki Bar, Penang followed by installations in Pavilion Kuala Lumpur and Loong Sing, Taman Daya in Johor, before culminating in a private final showcase in St. Regis, Kuala Lumpur, where 5 of the celebrated bottles will be auctioned off.
A wider-release of limited-edition Hennessy X.O bottles created by Frank Gehry will also be available in Malaysia. Each retails at RM938, and are available for purchase at all key retail outlets and e-retail outlets.
If you'd like to discover more about the 150th anniversary celebration of Hennessy X.O and the collaboration with Frank Gehry, you can visit Hennessy Malaysia's Facebook page for more information.
Photos: Hennessy Malaysia.