This unique project for Hennessy V.S.O.P Privilège marks the debut of United Visual Artists into the world of Cognac.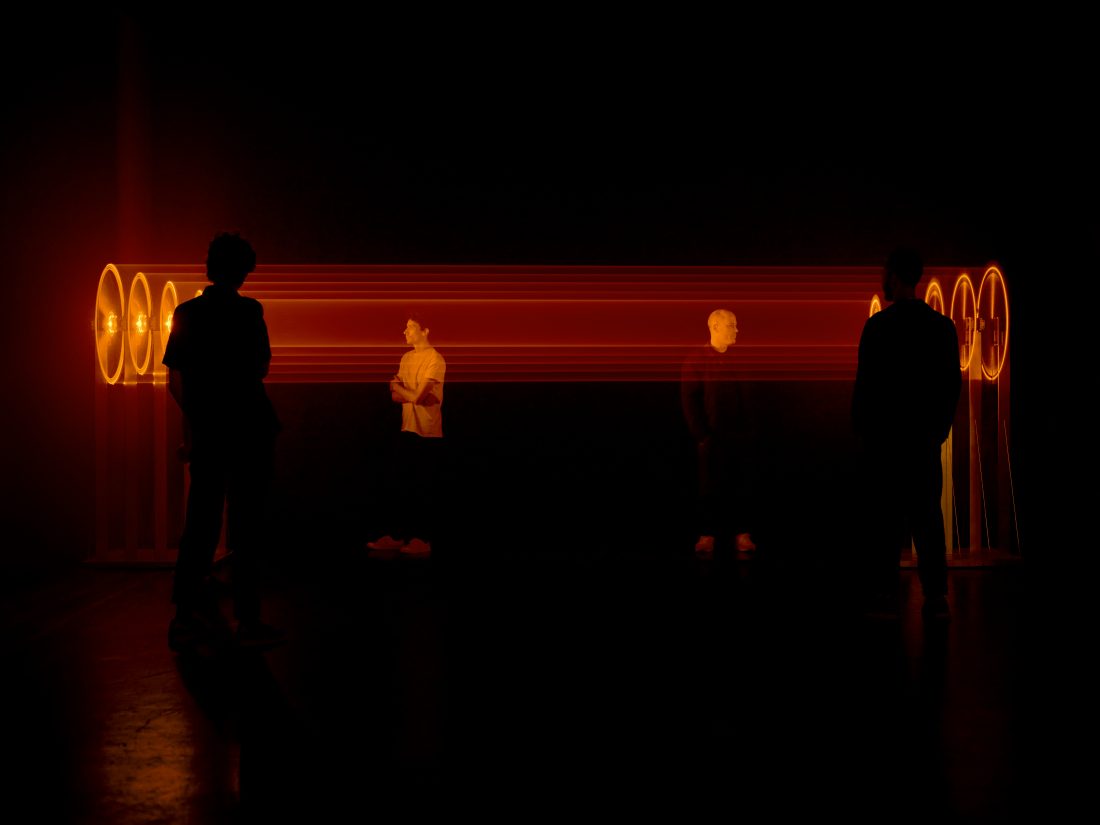 In their first foray into the world of Cognac, the London-based collective United Visual Artists (UVA) has collaborated with Hennessy to create a kinetic light installation as well as a reimagined carafe and packaging for Hennessy V.S.O.P Privilège.
Named "Harmonics", UVA has composed a dynamic work that's inspired by the Hennessy eaux-de-vie recast in the time-space continuum.
It all started when the British artist and founder of UVA Matthew Clark, and his associate, Maximo Recio first visited Maison Hennessy in Cognac. There they fell in awe with the synergies between their artistic process and the Hennessy Master Blender's craft. After being enlightened in the art of cognac making by the maison's Master Blender, Renaud Filious de Gironde, the UVA team realised that their explorations of time connected with the craftsmanship of Hennessy's art.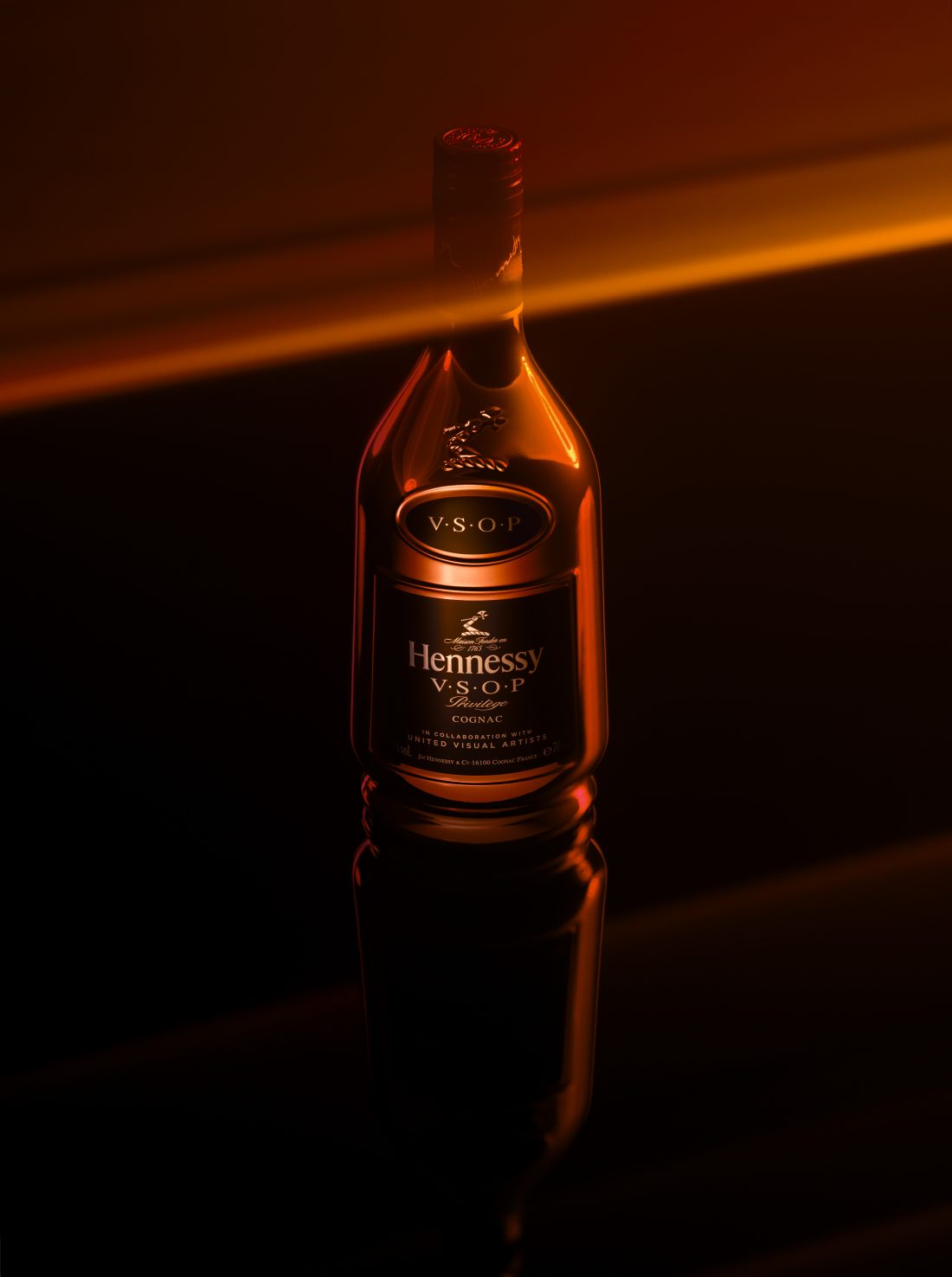 "As an art practice, we are often inspired with concepts grounded in science," said Matthew Clark in a statement. "We're always looking at how the physical world shapes perception, from cognition to the laws of physics. Our work is process driven and combines many different disciplines. As it turns out, there are many synergies with cognac-making."
Inspired by the blending process of Hennessy V.S.O.P Privilège, UVA reflected on the concept of "time blending" as a form of creation, as well as a metaphor for the combination of different eaux-de-vie, each one belonging to a specific time in history. While these time capsules each exist in a completely different time and space, we perceive them blended as one.
Upon this reflection, UVA embarked on creating an artwork that explores the concept of time which blends through the perception of light and sound, unfolding at great speed. They created a state of continual flux, which results into a harmonious, masterful whole – referencing the blending process of Hennessy V.S.O.P Privilège.
"Harmonics" is a fine blend of light, sound, and bespoke innovation. It expresses the sense of wonder, transporting the cognac from its usual material setting – in a glass, atop a table or shelf – into a completely new dimension. A composition of light arcs are melded to create fluid yet sculptural forms, constantly drifting in and our of harmony. It celebrates the limits of perception as a form of time blending, while designed to expose the relativity of our experiences.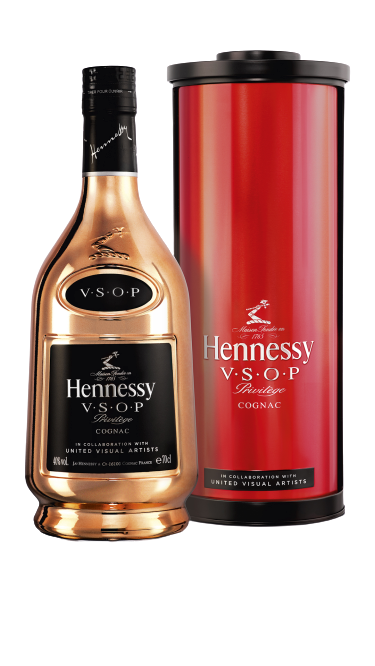 The reimagined Hennessy V.S.O.P Privilège carafe and packaging capture the dynamic feel of "Harmonics", using materials that manipulate light and the viewer's perception. It incorporates the dynamics of the immateriality, light, and time.
This special edition of Hennessy V.S.O.P Privilège in collaboration with UVA will be available for purchase at select retailers: Jaya Grocer, Empire Subang; Jaya Grocer, Gardens Mall; BIG, Bangsar Shopping Centre, and Village Grocer, Plaza Arkadia. The promotion will also be available at Jaya Grocer, One Utama and Mercato, Pavilion from 3rd August.
For more details and updates, visit Hennessy's Facebook or Instagram pages.
Photos: Hennessy