Hennessy Hands, Hennessy's first-ever retail concept store, opened in Malaysia at The Chamber in Starhill Kuala Lumpur. Hennessy Hands is an experience that invites you to liven tastebuds with its top-notch luxury cognac, which is the savoir-faire of the Maison, Hennessy Paradis.
Guests can create their own thoughtful, expertly constructed, personalised bottles with Hennessy Hands. Each bottle will be precisely and carefully etched on the spot for free using cutting-edge laser machine technology. In addition to the free personalization, customers who buy two bottles receive a complimentary bottle tag that is attached to the bottleneck.
"This avant-garde experience is truly a personal and remarkable one on so many levels. You can now call our unique blend of luxury cognac your very own with your name engraved onto our iconic Hennessy Paradis bottle. At Hennessy, we always strive to incorporate technological advancements into our brand as a bid to elevate the brand to new standards while at the same time preserving our timeless heritage and legacy passed down from eight generations," said Nausicaa Charrier, Marketing Director of Moët Hennessy Singapore & Malaysia.
The Hennessy Hands retail concept experience combines technology while also maintaining the history of the Fillioux family of Master Blenders, who have worked side by side with the Maison Hennessy's artisans, from coopers to distillers, for countless generations. The expertise, inspiration, and pursuit of greatness from earlier generations—who were not afraid to try new things and scale new heights—are passed on by these Master Blenders.
The launch, where a specifically planned luxury occasion takes the stage, was attended by the society's elite and was intended to provide a personal trip through connoisseurship. A fun mixologist bar, a taste of food and drink pairings, and a private workshop in the Hennessy room are all part of this custom experience that is created to showcase each brand's commitment to heritage and workmanship.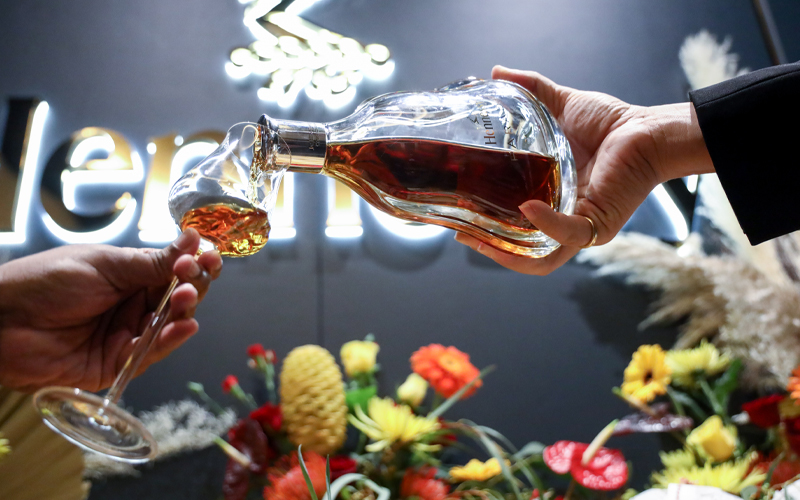 Starting on Thursday, June 16, 2022, and continuing through Friday, June 17, 2022, this one-of-a-kind experience will be offered every Thursday and Friday of the week until the end of August 2022. The renowned Hennessy X.O and other illustrious brands under Mot Hennessy will be featured in exciting weekly engagements in the exclusive Hennessy lounge.
For more details on Hennessy Hands, visit Hennessy's Malaysia Facebook page, or contact The Chamber Starhill at hello@thechamber.my or +6012-400 3933