Are you looking for Christmas gifts already? Here's one that's perfect for the slightly health-conscious alcoholic drinker: Hendrick's Gin has just unveiled an exercise bike that will fit right in with the holiday decorations.
Christened Hendrick's High Wheel, the classy, Victorian-esque stationary bike is not your ordinary home gym equipment. As the brand says, it's a "delightfully intricate stationary pedalling device that offers a leisurely, pleasant alternative to the home workout devices on the market today."
This means none of the heart rate sensors, V02 Max calculators and visual parameters you may be familiar with. Instead, Hendrick's analogue iron-crafted alternative is inspired by the penny-farthing ride with regards to design.
According to the Hendrick's Department of Not-So Convenient Technology, the bike features a 1-litre-sized water bottle holder (or Hendrick's Gin holder, if you will); an adjustable seat for ergonomic's sake; a built-in bookstand to peruse your favourite covers as you go; and a "proof-of-effort" light bulb which lights up as you pedal.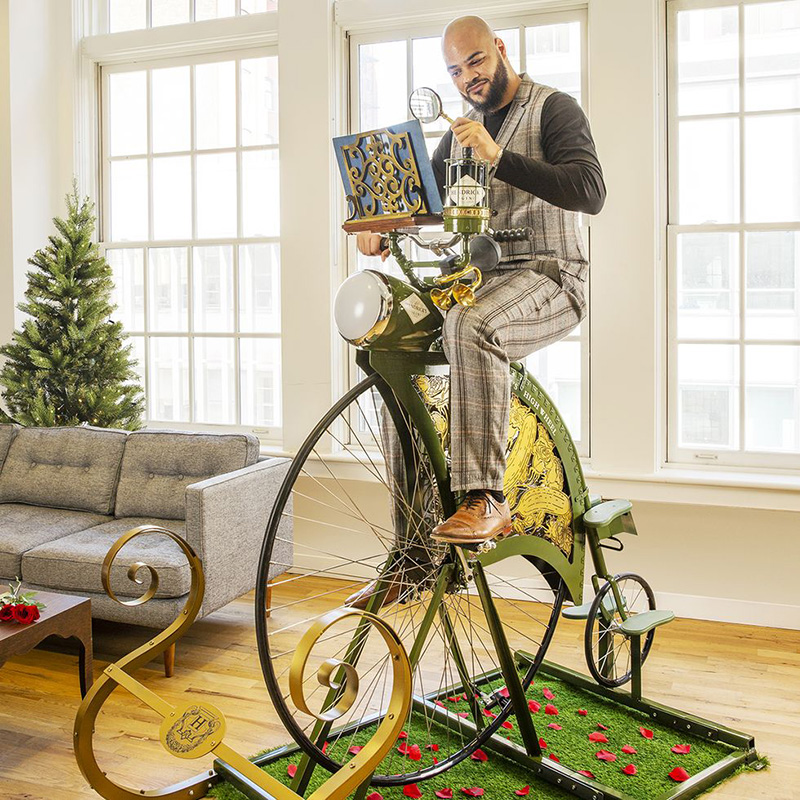 In lieu of a fancy digital display, the device comes with a workout manual featuring scenic photographs of a bike journey through Scottish landscapes to Girvan's Gin Palace. The manual fits comfortably on the bookstand to paint the picture – which arguably fits the mood better than any modern contraption. And to top it off, there's a tiny grass lawn with freshly fallen rose petals to step on and off the bike with grace.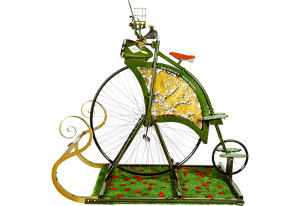 "Frankly speaking, we find the bells and whistles you see on your home-workout equipment today to be entirely unnecessary," Vance Henderson, the national brand ambassador of Hendrick's Gin, said. "We at Hendrick's prefer milder forms of exertion coupled with intellectual stimulation, complemented by a delicious cocktail."
Only three of the "utterly proper pedalling device" aka Hendrick's High Wheel is available for purchase. Convinced? Place your order via the official website here.