14th August, 2018
The St. Regis Kuala Lumpur
Hearts on Fire X Fugee School Charity Luncheon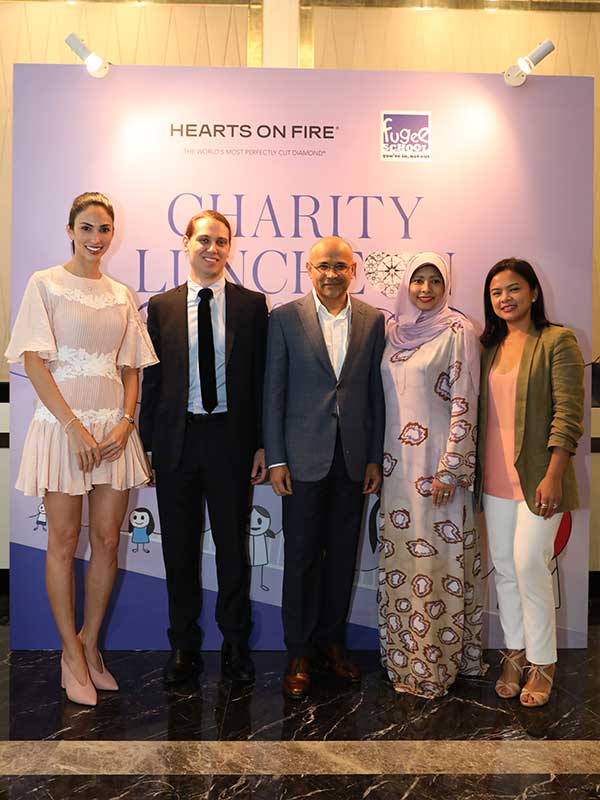 Hearts on Fire Brand Ambassador Deborah Henry, Mr Bart Ware, Dato' Sri Meer Habib, Datin Sri Zarida Nordin & Tanya Somera.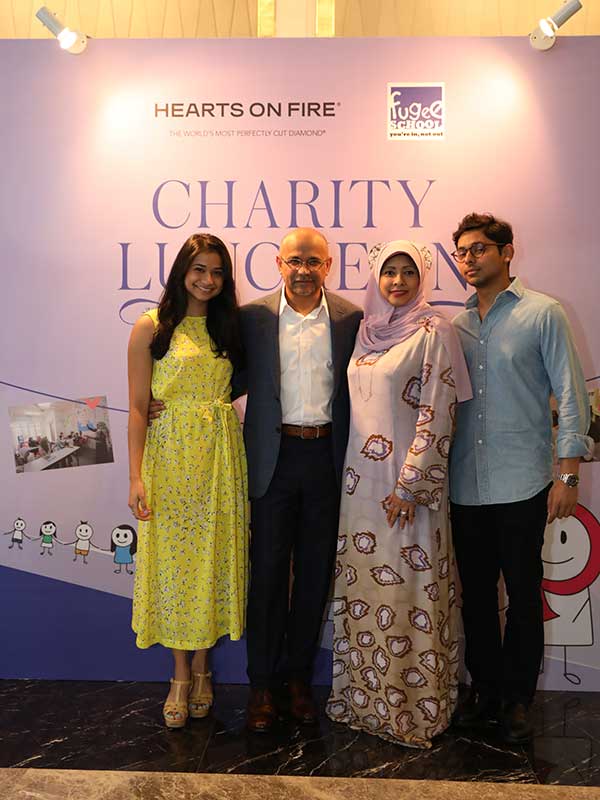 Marissa Meer, Dato' Sri Meer Habib, Datin Sri Zarida Nordin & Mirsham Meer.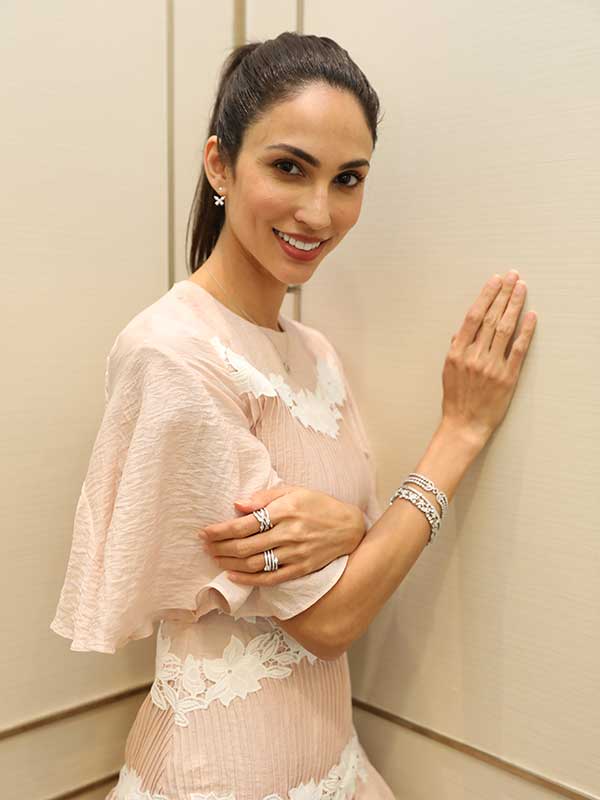 Brand ambassador Deborah Henry wears Hearts on Fire jewellery with elegance and poise.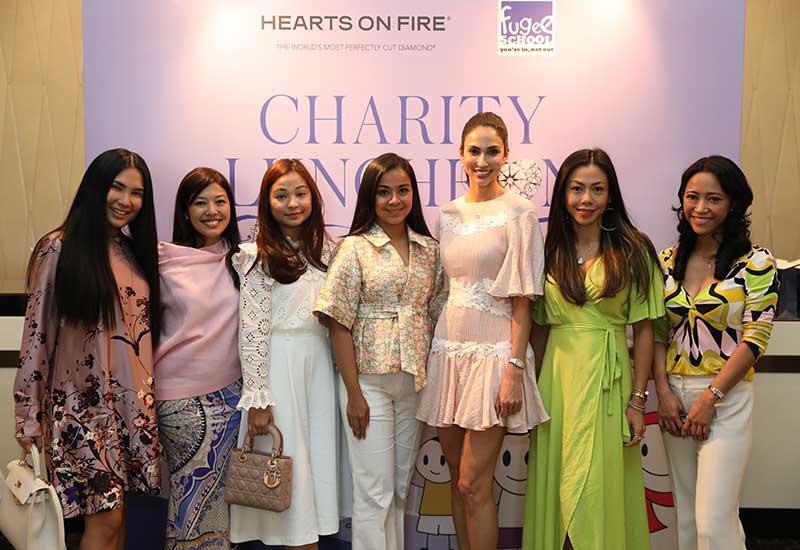 Angela Karto, Shirena Hamzah, Nina Ismail Sabri, Muhaini Mahmud, Deborah Henry, Sabrena Khalid & Rozie Mastor.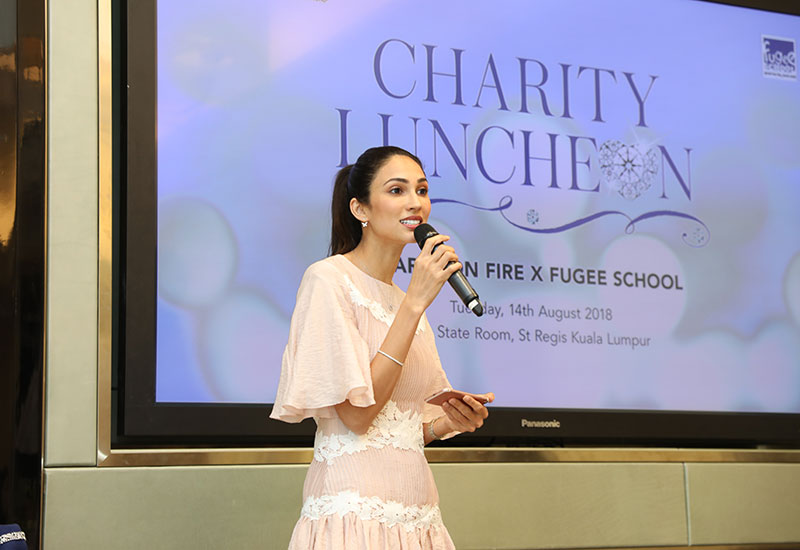 Deborah Henry presenting a heartfelt speech on behalf of Hearts on Fire and Fugee School.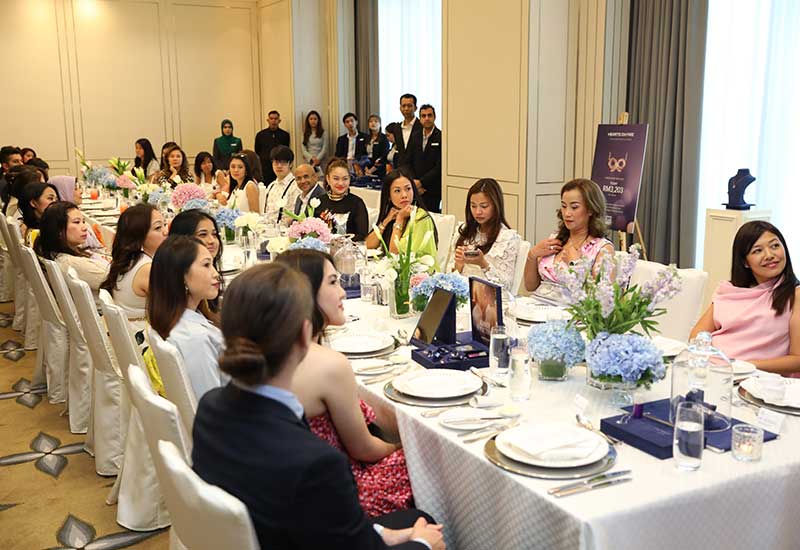 Honorary guests at the Hearts on Fire X Fugee School charity luncheon.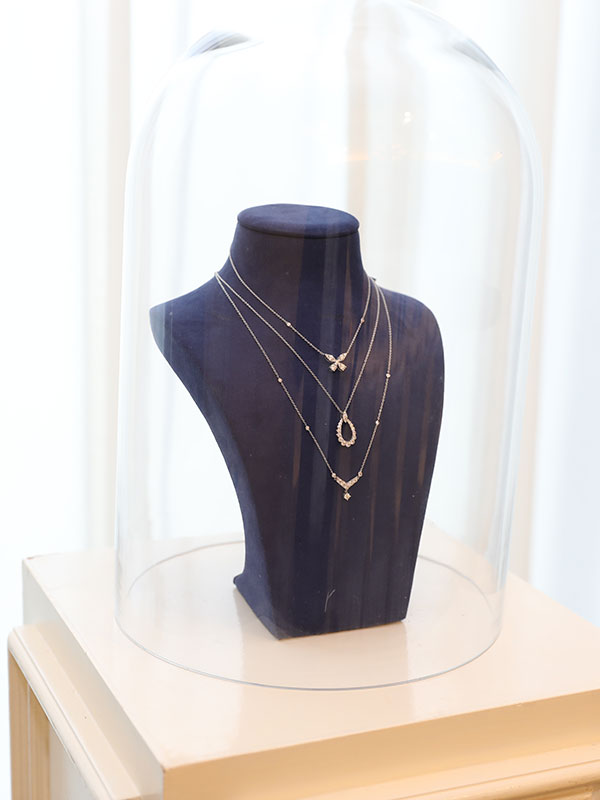 Hearts on Fire necklaces are made for stacking!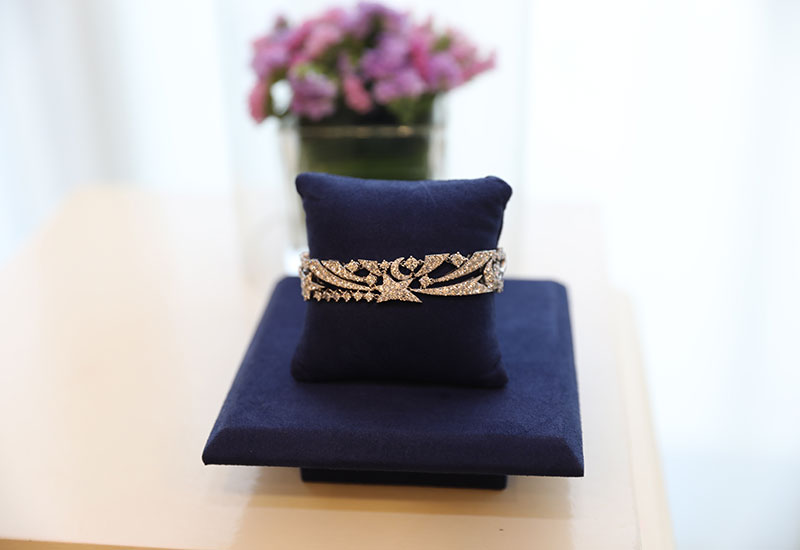 A stunning bracelet from the Hearts on Fire Illa collection.
(swipe left for more photos)
Hearts on Fire®, creator of the world's most perfectly cut diamond has partnered with Habib, its exclusive distributor here in Malaysia, to host an intimate charity luncheon at The St. Regis Kuala Lumpur recently.
The luncheon was held in support of Fugee School Malaysia, a non-profit organisation founded by the jewellery label's brand ambassador, Deborah Henry in 2009 to provide basic education to refugee children. Today, the school caters to about 250 children from Somalia, Syria, Yemen, Palestine and Iraq.
Graced by the presence of Mr Bart Ware, Hearts On Fire® Sales Manager and Trainer for Australia and New Zealand, the dazzling afternoon commenced with a video presentation capturing the experience of the children from Fugee School visiting the factory of HABIB Jewels. There, the children discovered how jewellery is made from the basic design sketch to the final product.
Guests then took the opportunity to view and try on the latest Hearts On Fire®, mixing and matching pieces from the various designer collections such as the Aerial Collection, Lorelei Collection, Illa Collection, Copley Collection and Triplicity Collection.
Demonstrating the brand's support of the vision set forth by Fugee School, Hearts On Fire® proudly announced that proceeds from the sales of any Hearts on Fire items throughout the month of August will be donated to the school.
Recommended for you: Marissa Meer on Habib's 60-year legacy
For more information or to purchase the Hearts On Fire® collection for a good cause, log on to Habib's official website here.
Images: Courtesy of Habib