Hoping to accelerate sales among a younger, more diverse fan base, the American company is developing its Project LiveWire prototype into production.
As passenger vehicles go green, motorcycle manufacturers are catching up with eco-conscious solutions of their own. The latest to join the pack is Harley Davidson, a household name even beyond the superbike scene.
Following a late January announcement, the company has put its 2014 LiveWire electric model prototype into production.  As it turns out, Project LiveWire was a long-term one. Harley Davidson LiveWire (seen in Avengers: Age of Ultron under Scarlett Johansson) has a 50-mile range and does 0-60 mph in 4 seconds.
Besides its limited range in comparison to passenger EVs, one of the potential challenges awaiting Harley in the electric big league is lackluster roaring power. While an engine sound that almost sounds like the real thing has been recorded as default, whether or not this is enough to satisfy bikers remains to be seen. On the flip side, an electric model would be more accessible – first-time bikers wouldn't have to master shifting gears.
You might also like: All-time favourite superhero rides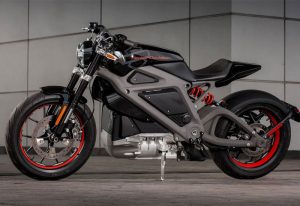 Taking the electric road is hoped to attract riders aged 18 to 35, as well as more women and minority races within the United States. This comes after a 6.7% global decline in Harley Davidson sales last year – a trend that persists so far this year. Harley is determined to turn this around by 2020, and bringing Project LiveWire on the road is a crucial step.
On that note, the company has committed $25 to $50 million annually to R&D over the next several years. Harley Davidson doesn't just want to play the EV game, it wants to lead the electric motorcycle segment. This would pit it against big league players (BMW Motorrad) and fresh competitors (Zero Motorcycles) alike; but if Harley acts fast, a large piece of the pie may still be up for grabs.
Explore the world of Harley Davidson here.
Images: Harley Davidson