Luxury watchmaker H. Moser & Cie has been around for almost two centuries and is revered for its minimal yet elegant designs, minute details and excellent Swiss craftsmanship and engineering. Recently, H. Moser and Cie collaborated with Cortina Watch, the leading luxury timepiece distributor across the Asia Pacific region to coincide with Cortina's 50th anniversary.
The two have released a special collaboration piece, the Cortina 50th Anniversary Endeavour Cylindrical Tourbillon Skeleton. Limited to only 10 pieces available only in Singapore and Malaysia, the red-gold model comes in a 42mm in an original case with movements, bridges and escapement made in-house by the watchmakers. 
We sat down with H. Moser & Cie's CEO Edouard Meylan on how the heritage brand stays true to its roots yet continues to develop provocative and modern timepieces today.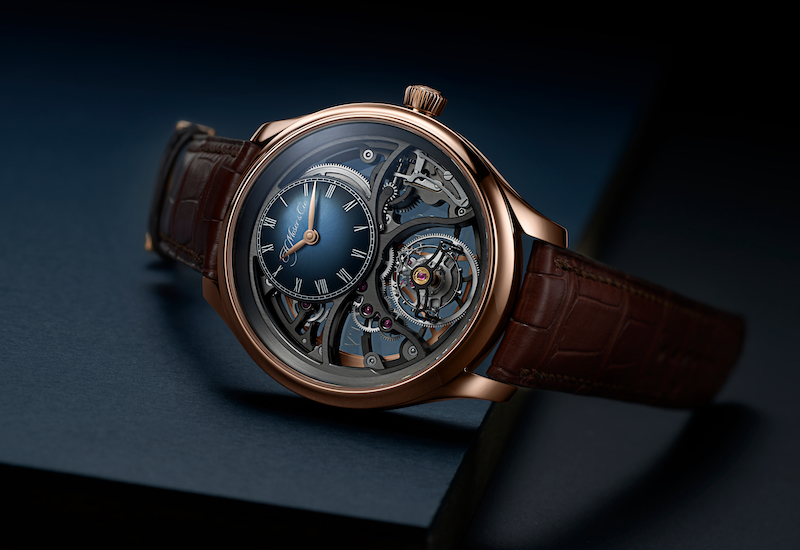 Have you always wanted to be a part of the family business? 
To be honest, when I graduated as an engineer, I thought I wanted to do something else. But eventually, my connections and my emotions were always on watches. To be part of the family business was more of an opportunity because it was a decision to acquire something together. At some point, my brother and I realised that there was this opportunity and we wanted to take the risk to acquire the family business. For me, it was not the obvious first decision but it came naturally afterwards. 
Moser & Cie is a brand steeped in history, how do you inject modernity into the timepieces? 
If you look at H. Moser & Cie, we try to strike the balance between tradition and innovation. For example, in the collaboration of the specialities that we are launching with Cortina and how we stay true to our traditional finishing and traditional high-end materials but we also try to bring the right balance of modernity. Not by following trends, but to create something that we believe will stay relevant for years.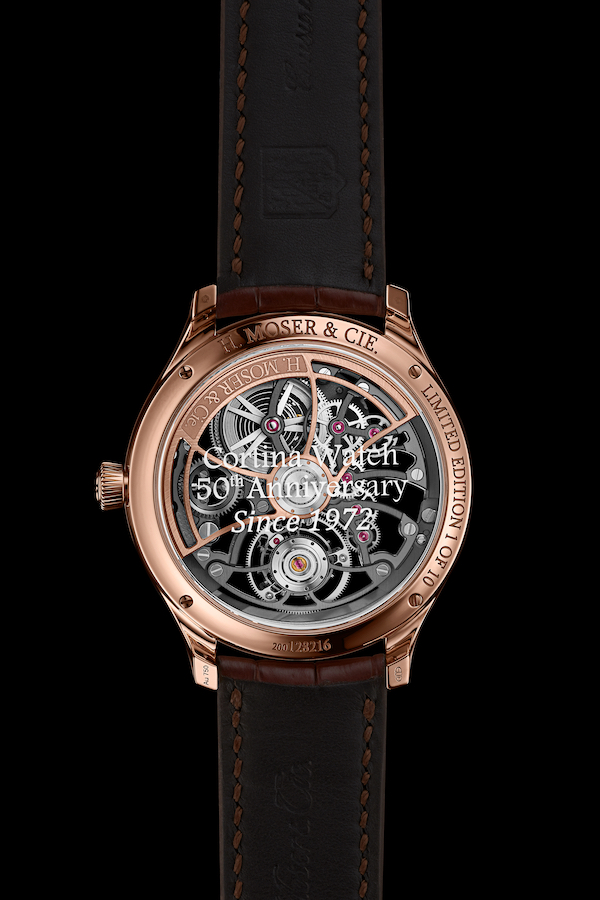 To me, it's interesting to see that we are still selling watches today that were developed 15 years ago. Trends will usually go after a year or so, but we are trying to do something that lasts longer. If you pay close attention to the details such as the high-end finishing and the dial, then you'll realise this is quite a modern design. 
Asia is a huge market for luxury timepieces, what kind of opportunities do you see here? 
Asia has always been a big market for us and it's been growing faster than ever but what's interesting here is that we can get stronger visibility for the brand. The key for us now is to open new boutiques.