Following its cartoon collaborations with Mickey Mouse for the Year of the Rat and Three Little Pigs for the Year of the Pig before that, Gucci has tapped Japanese manga character Doraemon for the upcoming Year of the Ox.
Ahead of the Chinese New Year celebrations beginning 12th February, the Italian brand has revealed an exclusive capsule under its Epilogue collection where the iconic cat-type robot takes centerstage. The famed friendly character harks back to the '70s, when it first emerged from the 22nd century to help the young boy Nobita Nobi with secret gadgets from his four-dimensional pouch.
Launched in conjunction with Doraemon's 50th anniversary (2020) and Gucci's 100th anniversary (2021), the collaboration was first seen in 2021 Resort Wear show that was livestreamed in July last year. The extensive collection features over 50 ready-to-wear clothing, shoes and bags including the signature Ophidia bag, cult-classic Ace sneaker, Gucci Tennis 1977 slip-on, T-shirts, sweatshirts, denim jeans, baseball caps, iPhone cases and Gucci Dive watches.
Doraemon appears across the pieces in its original blue shade as well as in a golden tone and with horns over its heads to resemble an ox mascot in tribute to the Chinese zodiac animal. These two figures are depicted in various playful poses over a specially redesigned GG Supreme canvas – either in a single print or an all-over design, resulting in two distinctive patterns.
All styles are further trimmed with red leather for a vintage spirit. To distinguish the collaboration, each product comes with an internal red leather tag with gold lettering detailing the ©Fujiko-Pro copyright stamp.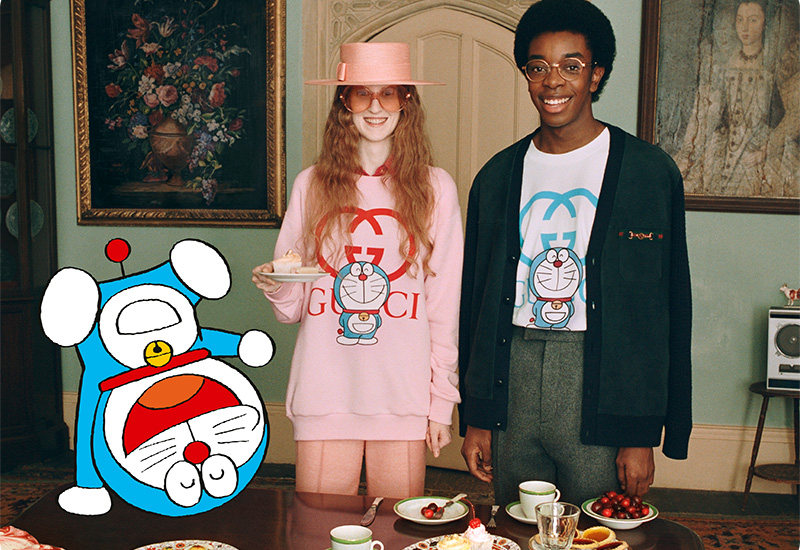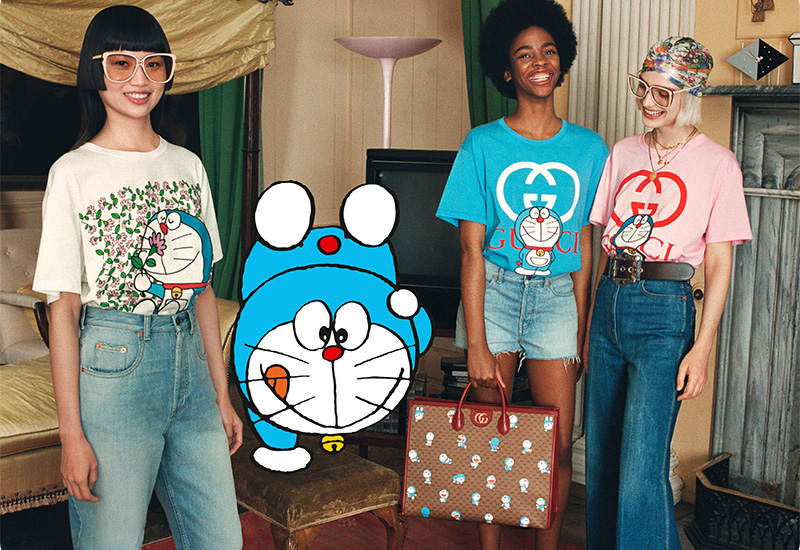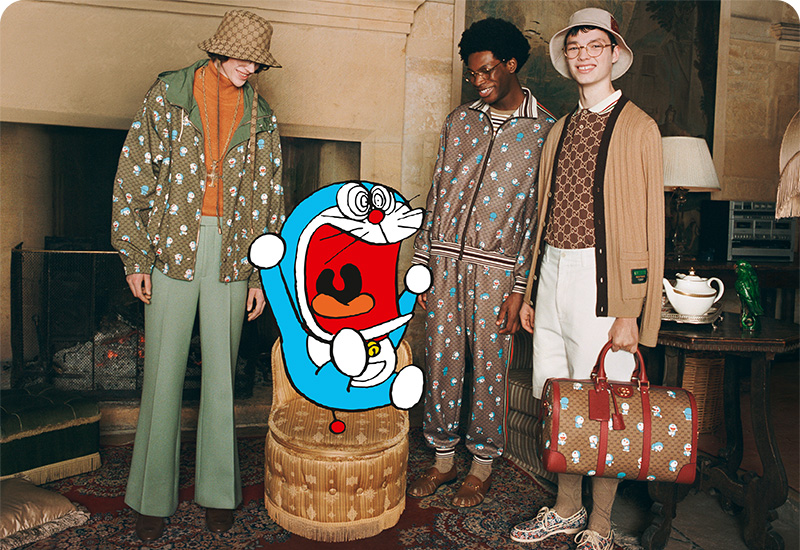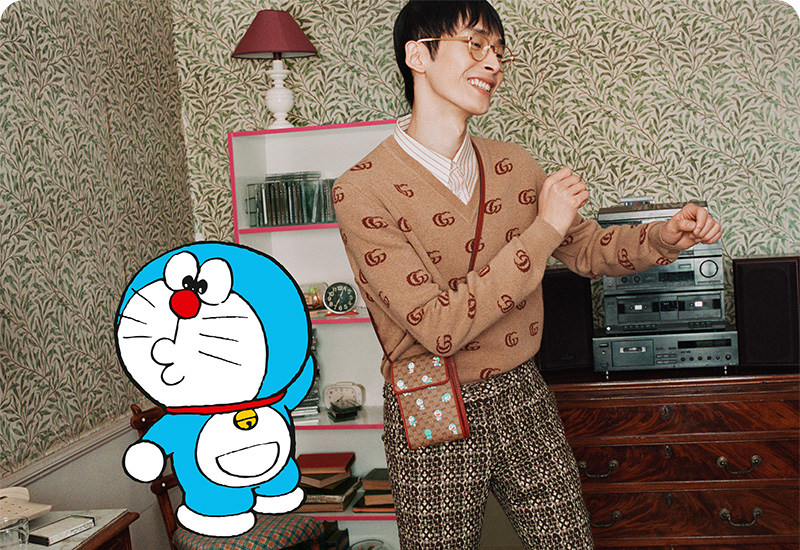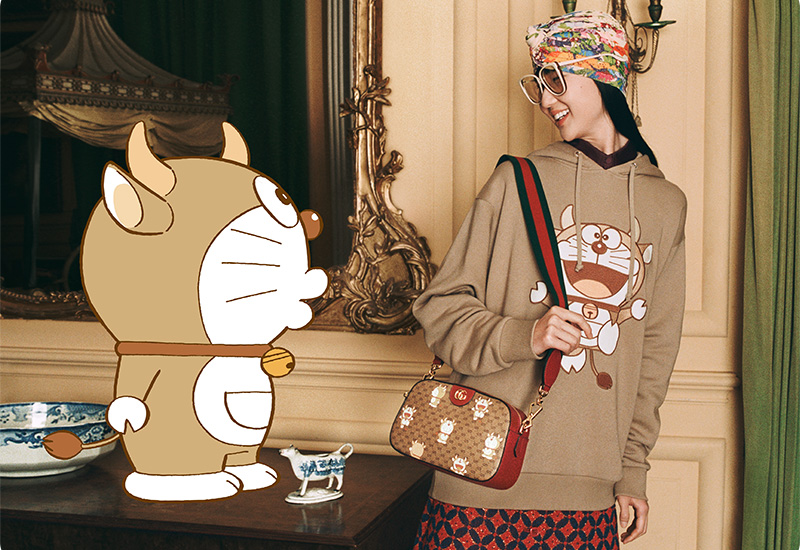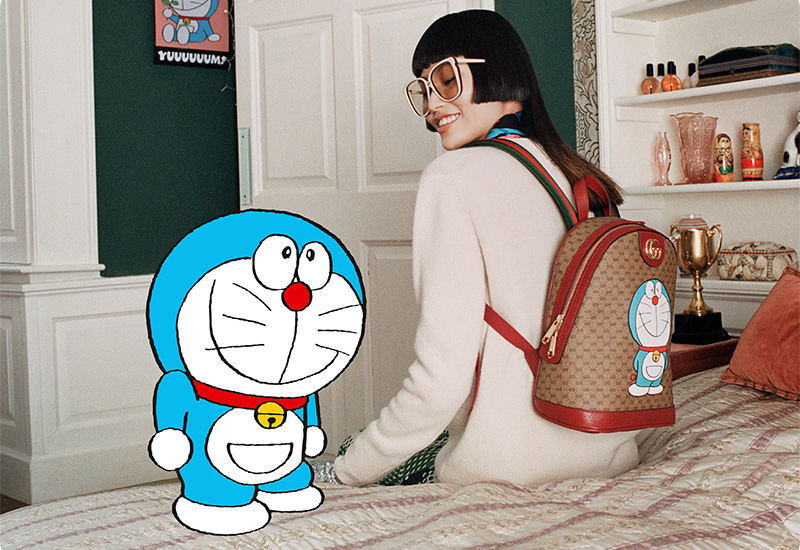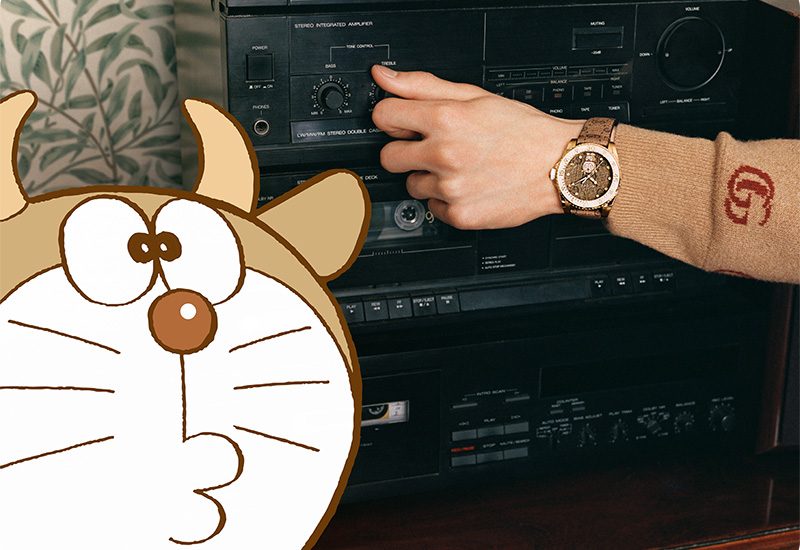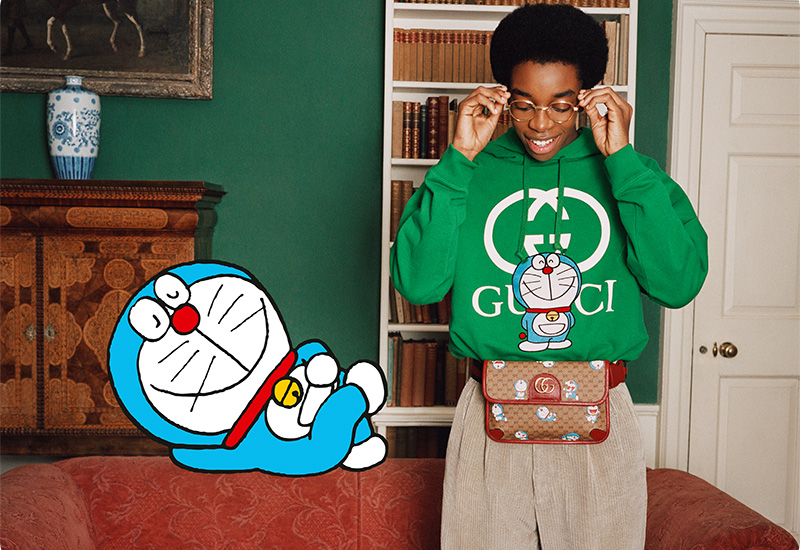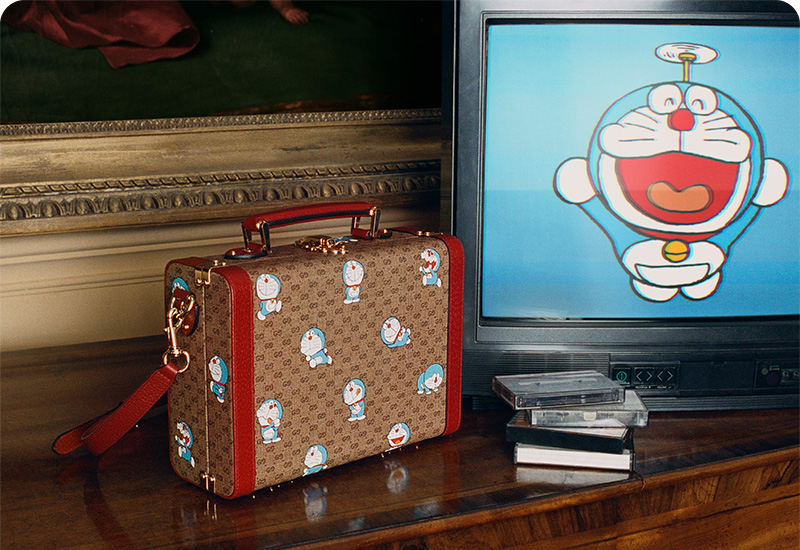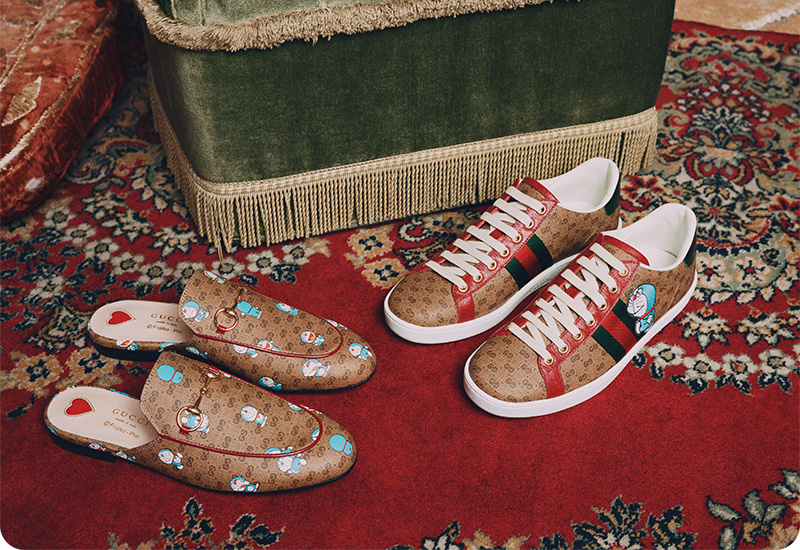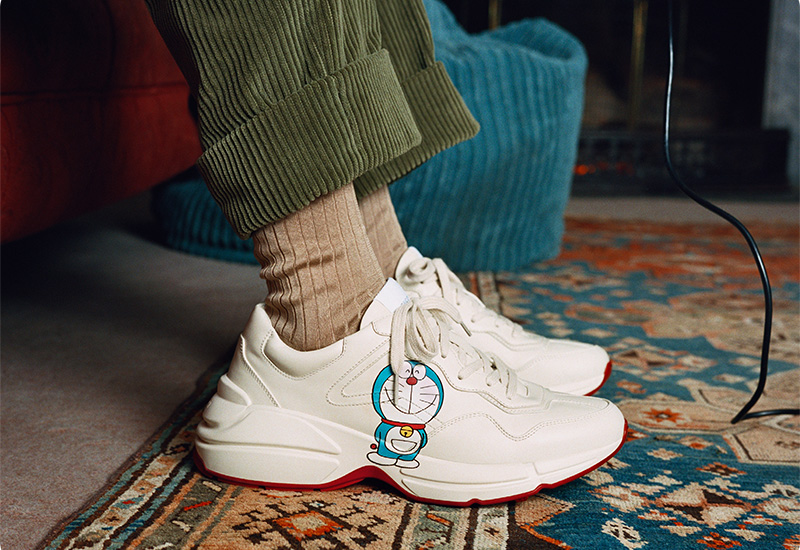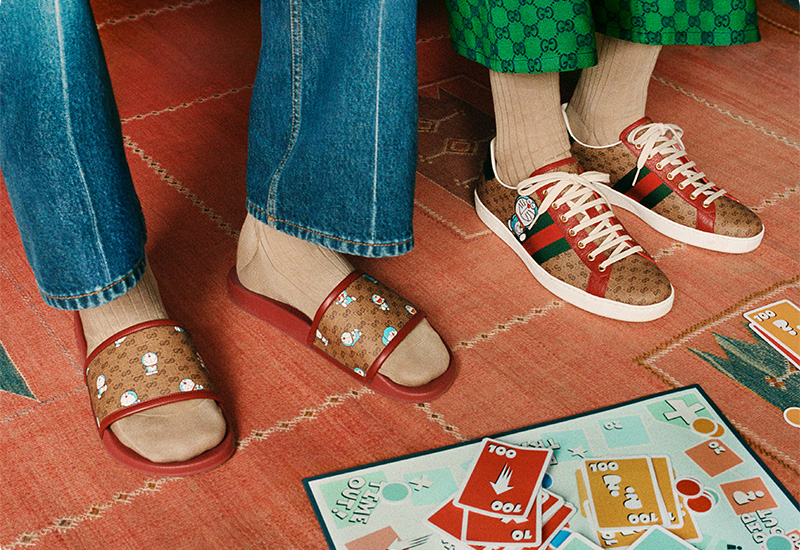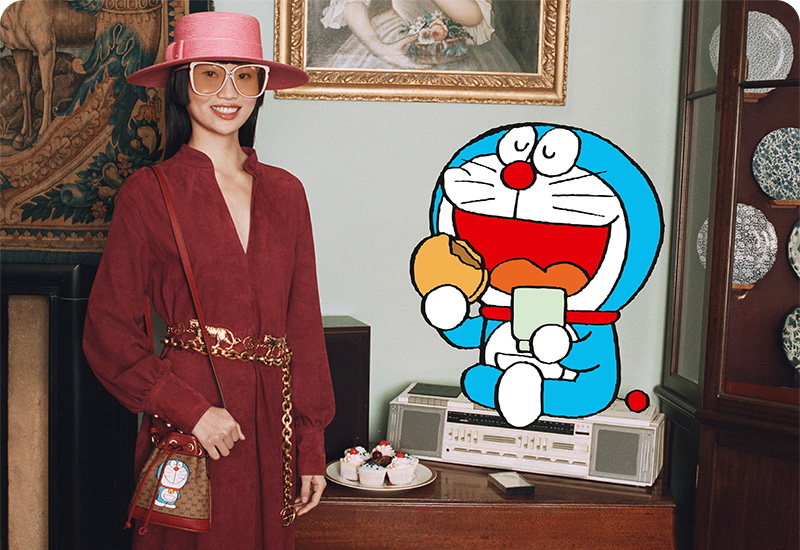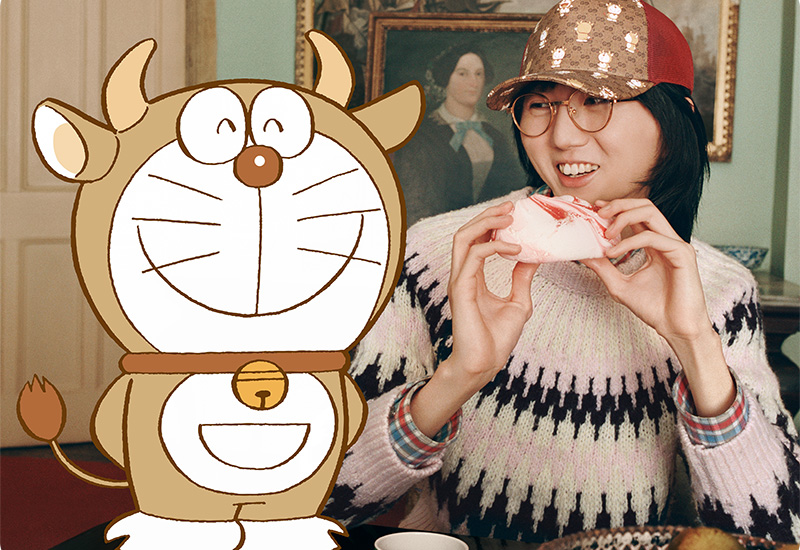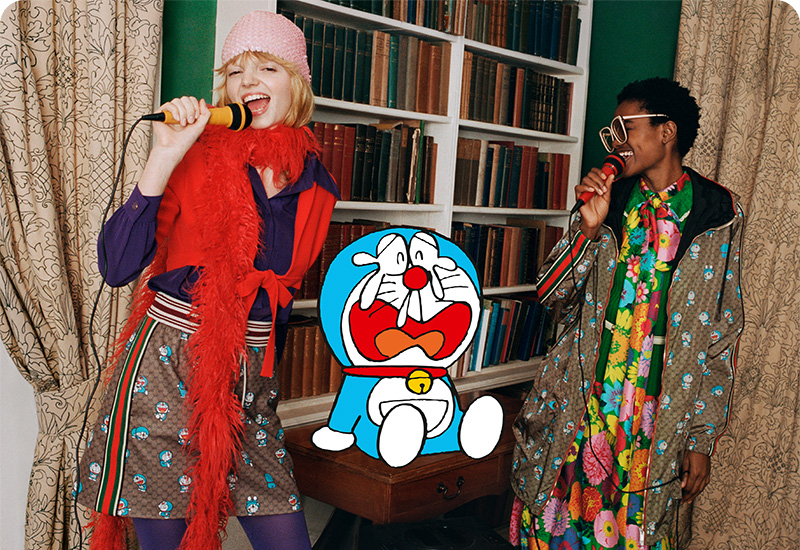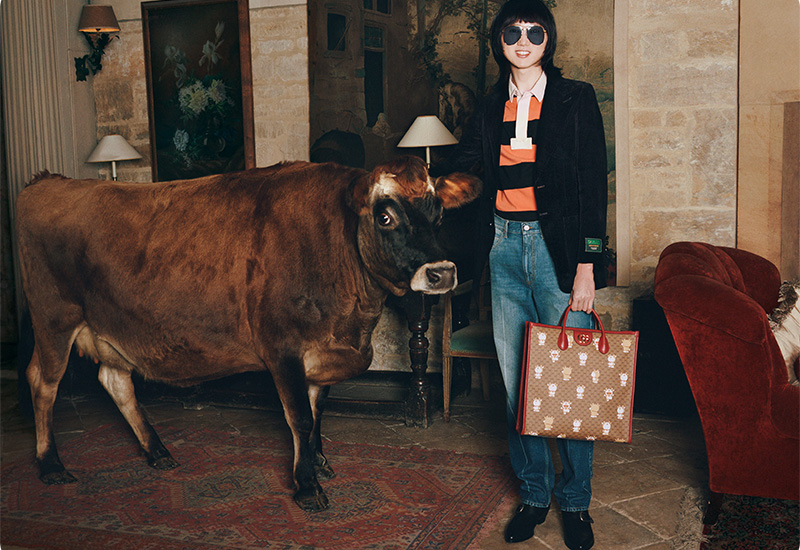 (swipe left to discover the collection)
Capturing the spirit of fun and togetherness of the season, the Gucci has also unveiled a Lunar New Year campaign shot by photographer Angelo Pennetta, which highlights the friendly robo-cat alongside a cast of models in everyday situations (at home, given the current climate). From having breakfast to playing video games and partying in the garden, the images portray the affable character as an imaginary friend that adds colour into our lives.
The Gucci 2021 Lunar New Year Collection arrives with sustainable packaging, which consists of fully recyclable green bags and matching swing tags referencing the 50th anniversary of Doraemon. Shop the collection via the official website here.
Photos: Courtesy of Gucci
Related: CNY 2021: Year of the Ox capsule collections from Burberry, Dior and more