[pro_ad_display_adzone id="26202″]
"Gucci going fur free is a huge game changer. For this powerhouse to end the use of fur because of the cruelty involved will have a huge ripple effect throughout the world of fashion."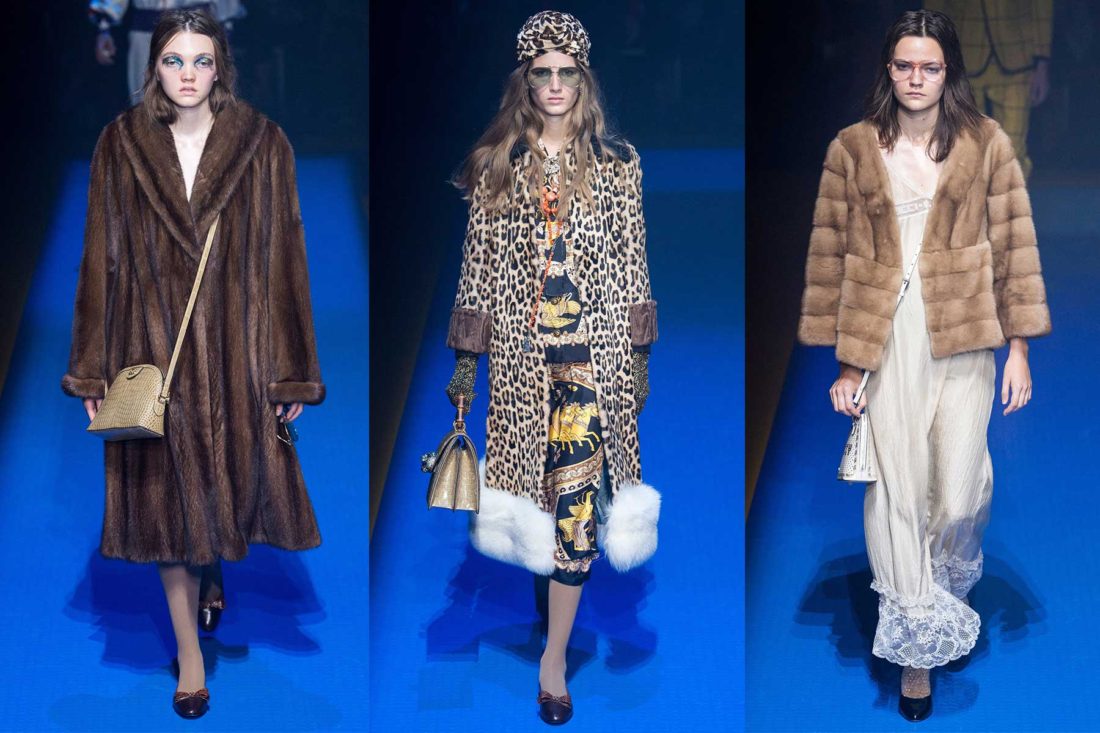 Gucci is finally putting a foot down on the use of fur in its designs starting with their Spring Summer 2018 collection, joining several fashion houses which have gone fur-free.
President and CEO Marco Bizarri made the announcement during a talk at The London College of Fashion on October 11, adding that the house's remaining fur designs will be sold off in an auction.
All proceeds from the auction will be donated to animal rights organisations Humane Society International and LAV.
"Being socially responsible is one of Gucci's core values, and we will continue to strive to do better for the environment and animals," Bizarri said.
The Italian fashion house also announced its new partnership with the Fur Free Alliance, an international coalition of animal protection organisations with the aim of putting an end to animal exploitation and the fur industry.
"Gucci going fur free is a huge game changer. For this powerhouse to end the use of fur because of the cruelty involved will have a huge ripple effect throughout the world of fashion," Kitty Block, president of Humane Society International said, in a joint statement with Fur Free Alliance.
It would appear that the "ripple effect" had started a while back, though the move could have great influence on other Kering-owned luxury brands like Balenciaga, Bottega Veneta and Saint Laurent. Here's a list of other brands banning the use of fur.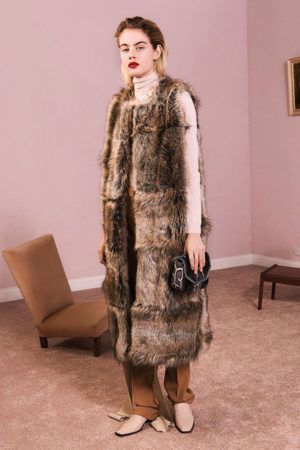 Stella McCartney – As a lifelong vegetarian herself, McCartney has committed to a cruelty-free policy since the start of her career. The designer has only used faux fur and synthetic leather in her designs, and is the only other fur-free Kering-owned label (currently) besides Gucci.
Calvin Klein – The American designer was among the first of high-end labels to denounce the use of fur back in 1994, after models Naomi Campbell and Christy Turlington joined PETA's campaign declaring, "We'd rather go naked than wear fur."
Ralph Lauren – PETA continued to put pressure on other brands over the years, and thanks to their efforts, Ralph Lauren made the decision to go fur-free in 2006. The brand also donated 1,200 fur designs to charities in developing countries in conjunction with their new policy.
Vivienne Westwood – Vivienne Westwood was the next PETA-converted brand to stop the use of fur in 2007. The British designer went on to donate eight of her rabbit-fur handbags to a wildlife sanctuary to comfort orphaned baby animals.
Tommy Hilfiger – Besides banning fur in 2007, American label Tommy Hilfiger committed to creating cruelty-free colognes. Outside of the fashion industry, Hilfiger is known for his donations to the conservation organisation Elephant Family, which protects elephants and their natural habitat in Asia.
Hugo Boss – Years of negotiations with the Humane Society of US and the Fur Free Alliance led Hugo Boss to stop the use of fur as of Fall 2016. The brand said in its 2014 Sustainability Report that it would give "sustainable corporate strategy — in this case, animal protection — precedence over the 'fast' and 'simple' route to success."
Armani – Last year, Italian fashion designer Giorgio Armani announced that he would go fur-free as of his Autumn/Winter 2016 collection. He said the Armani group, which includes Giorgio Armani, Emporio Armani, Armani Prive, and AJ Armani Jeans, would look at other alternatives for fur and dedicate efforts to protect animals and the environment.
Images: Courtesy of Gucci and Stella McCartney