Known for her iconic green locks, Billie Eilish is the new face of Gucci's latest eyewear campaign. With over 105 million followers on Instagram, she is considered by many to be the voice of her generation.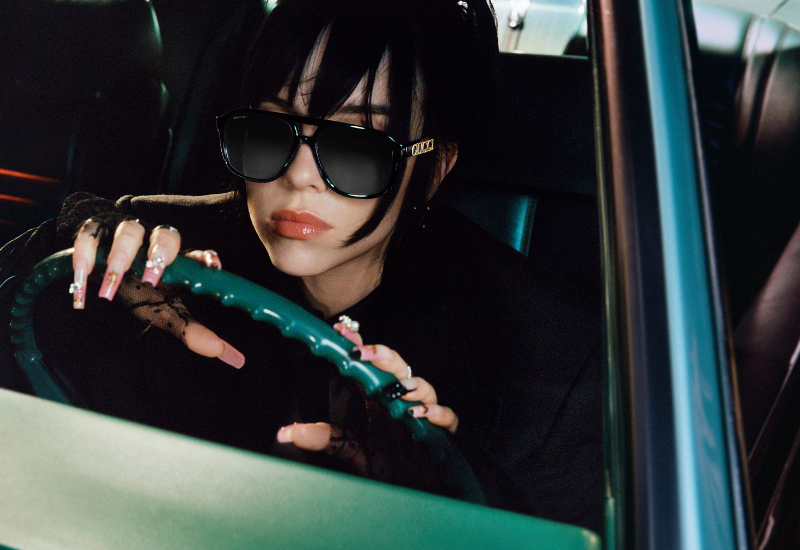 The superstar dares viewers to join her on a suspenseful trip in a dreamlike car ride. Envisioned by Alessandro Michele, the video is described as a "nod to film noir". The narrative explores the idea of automobiles as symbolic extensions of those who drive them, revealing their intentions, motivations, and personalities.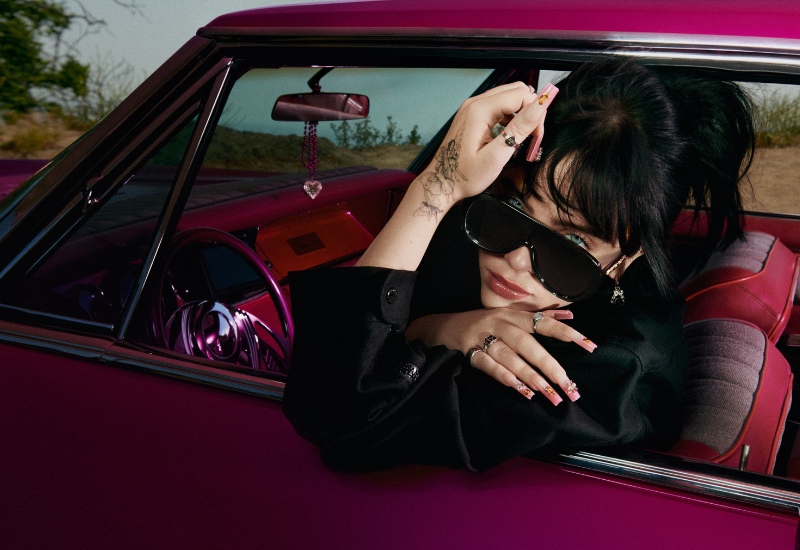 In line with the genre, the storyline begins melancholily, depicting Billie driving through the Hollywood Hills in a vintage muscle car. The mysterious scene features Billie wearing oversized sunglasses inspired by the 1980s. As she focuses on the road ahead, she notices that she is being followed. The plot twist is when she realises that the stalker is none other than Billie herself.
Her doppelgänger is seen driving an identical vehicle; the other Billie is wearing a pink cat-eye frame. She continues to follow herself until the blue car comes to a halt at the edge of a hill overlooking the city lights.
The 20-year-old superstar is well known for her track Bad Guy, which propelled her to number one for the first time on the US Billboard Hot 100.
For more details, visit Gucci.
Photos by Gucci.