The limited edition Glenmorangie Grand Vintage Malt 1996 has been aged entirely in first-fill casks, and marks the sixth release in the Bond House No.1 Collection.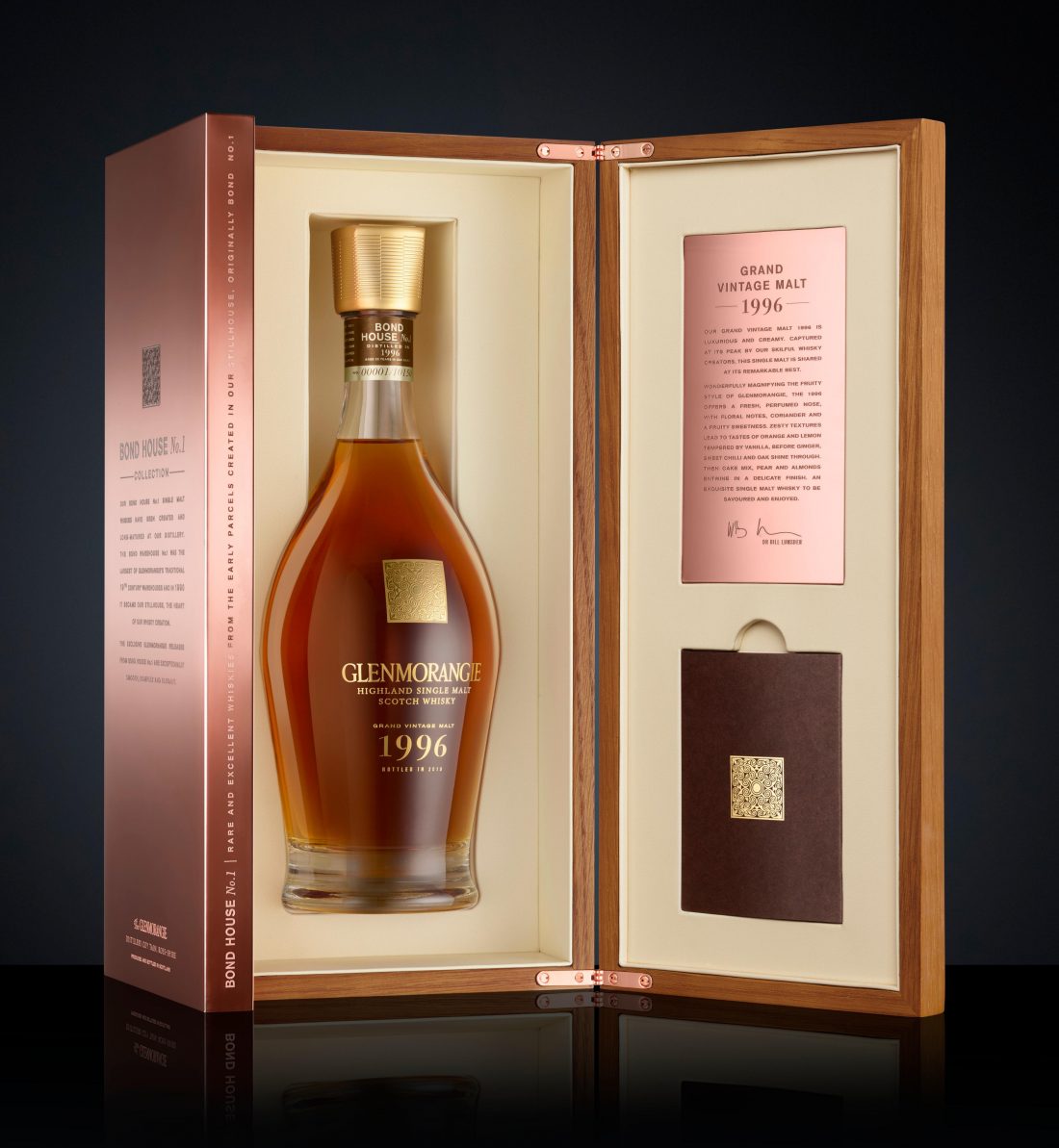 In an ongoing quest to create one of the most delicious single malts, Glenmorangie has unveiled its creamiest, most luscious edition yet – the Grand Vintage Malt 1996. This single malt owes its rich, velvety texture to it being aged for 23 years – making it the oldest whisky matured in Glenmorangie's bespoke casks.
What started as a dream years ago to create the perfect casks to birth such an intensely rounded single malt, led the Highland whisky makers to the forests of Missouri's Ozark Mountains in the U.S. There, the trees there are known to take their time in growing and maturing – similarly to how a whisky develops its character over time, and the whisky geniuses handpicked American white oaks that would impart an enhanced creaminess to Glenmorangie. The oak was then carefully air-dried, handcrafted into casks, and seasoned with select bourbon, before finally being put to use in 1996.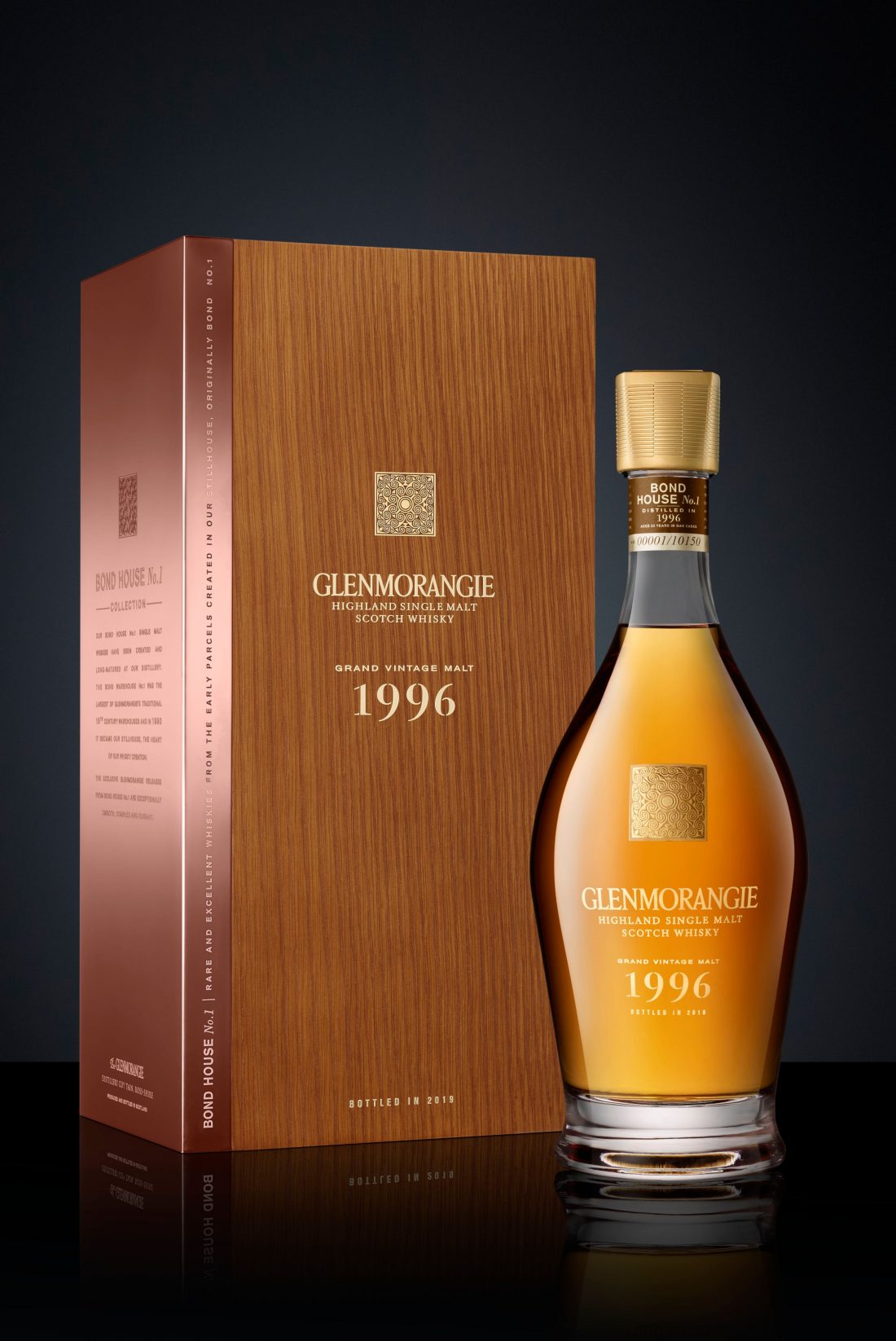 Ever since this unique find, these bespoke casks have been crafted each year in small numbers under the watchful eye of Dr Bill Lumsden, the Director of Whisky Creation. It's the secret to the limited edition Glenmorangie Astar as well as the Glenmorangie Original. Meanwhile, the 1996 spirit continued to grow and mature, taking on deeper and more rounded flavours. Finally, Dr Bill was inspired to celebrate these casks and their longest maturation yet in a whisky that boasts a unique, creamy depth, and an intense fruity-floral bouquet.
"Glenmorangie Grand Vintage Malt 1996 wonderfully demonstrates how we can bring out most extraordinary dreams to life," said Dr Bill in a statement. "The oldest whisky we have ever aged in our bespoke casks, its fresh, floral aromas and luxuriously creamy tastes are gloriously enhanced by age. A delicious step on from Glenmorangie Astar, this limited edition will be adored by whisky lovers old and new."
The limited edition Glenmorangie Grand Vintage Malt 1996 is priced at RM3,280 and is available for purchase from Moët Hennessy Diageo Malaysia or via authorised wholesalers. For more information, visit glenmorangie.com.
Photos: Glenmorangie