Time Re:Imagined from Glenfiddich has been released in Malaysia, featuring rare expressions of Glenfiddich's 30-, 40- and 50-Year-Old single malt whiskies. Each single malt whisky in the collection is more than just a product of its age, they are physical representations of specific moments in history. All three whiskies come in eye-catching outer packaging with artwork that visually deconstructs how the product has been made. 
50 Year Old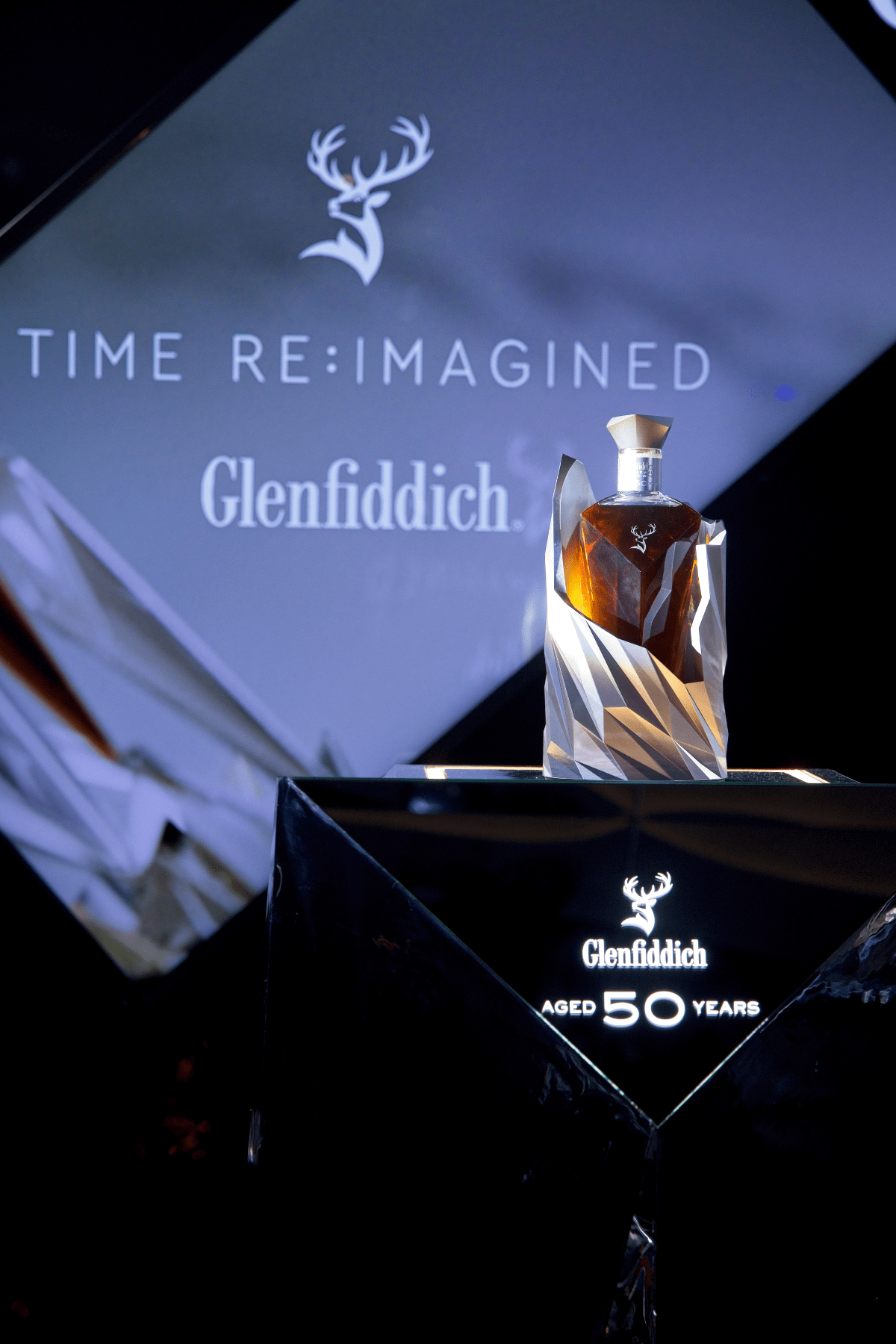 The Glenfiddich 50-Year-Old is made up of whiskies from three distinct American Oak refill barrels that matured in the same warehouse. Later, they were all combined in an American oak refill cask and aged for another two years. Only 220 decanters of this priceless liquid are available worldwide, making it a highly sought-after collectable.
Climate parameters have an impact on how whisky ages in the cask. Cold winters slow down the maturation process whereas hot summers speed it up, significantly altering the final product of the liquid. The outside casing is a depiction of the climatic information that went into making this exceptional whisky, by decrypting the meteorological data into an algorithm which took fifty years to complete. 
40 Year Old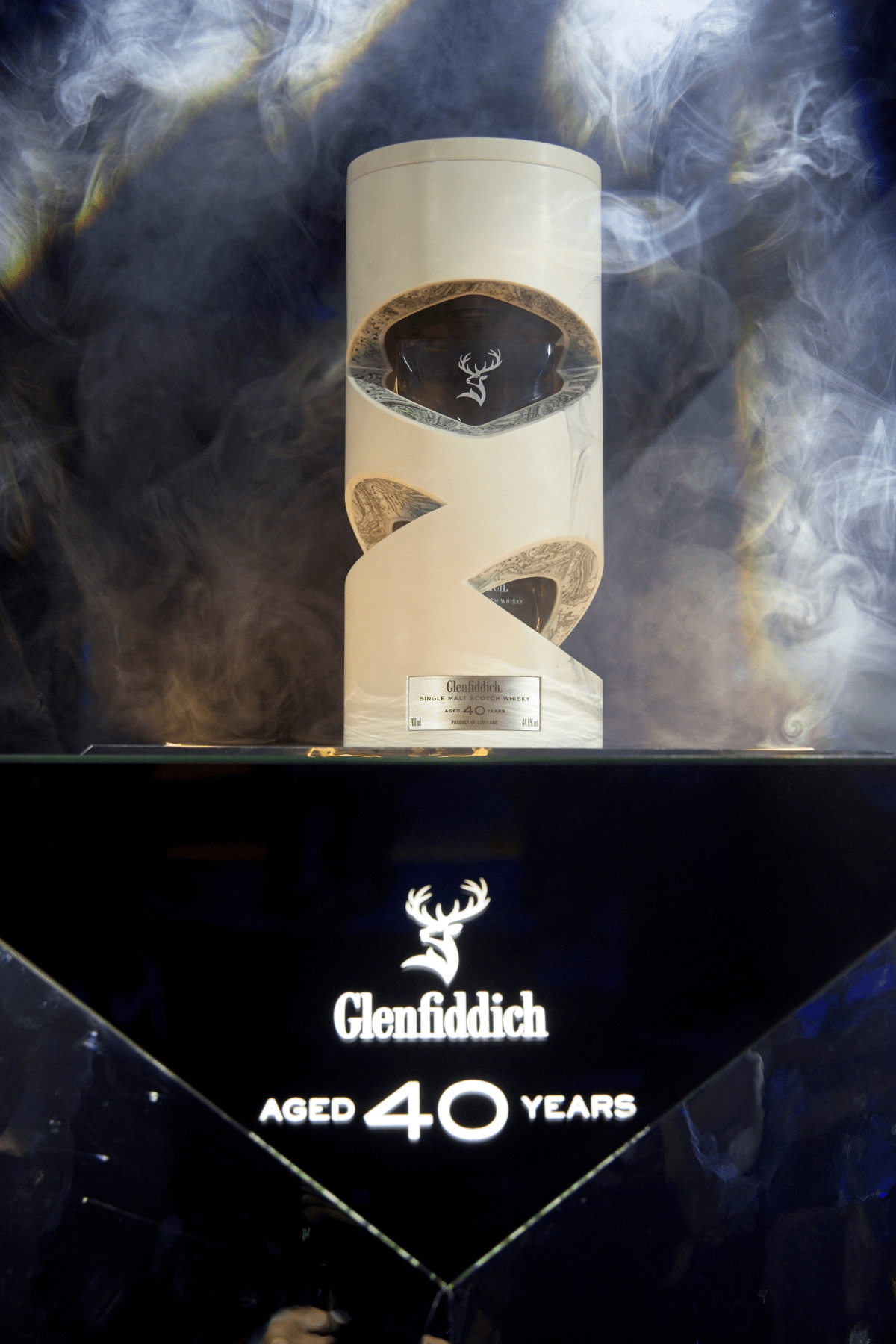 The 40-Year-Old is the epitome of daring, as leftovers from each batch are carried over and combined with casks chosen for each following release. The only distillery that employs the residual vatting method is Glenfiddich, and the taste becomes more complex due to the buildup of flavours over time.
The outside box design brings to life the way the Glenfiddich 40-Year-Old is made up of layers of flavours. The decanter is contained in a gorgeous stopper and container made of Jesmonite, as dramatic grooves are carved into this novel stone-like substance to reveal the intertwining veins that flow through it.
30 Year Old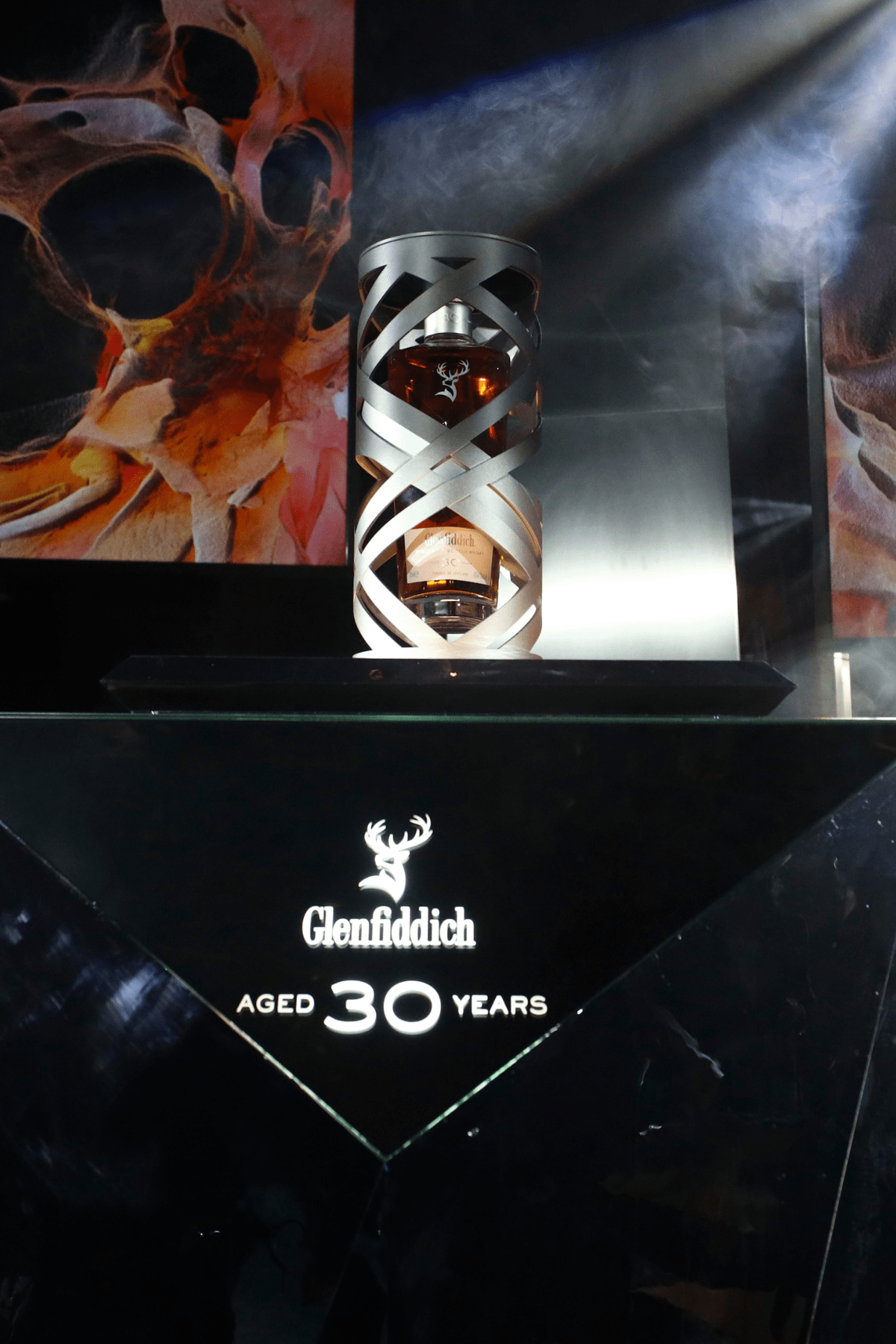 The Glenfiddich 30-Year-Old portrays the moment Glenfiddich's Malt Master, Brian Kinsman, stops the whisky's maturation to bottle it, catching the whisky at the exact point in time, preserved forever.
Moving ribbons that are each frozen in time to create stunning cut-out windows on the outer packaging design evoke this particular moment. The dynamic lines and intricate structure give the impression that the bottle is suspended easily, in mid-air, capturing the moment of maturation.
For more information on the Glenfiddich Time Re:Imagined collection, visit Glenfiddich.
Photos by Glenfiddich.