Spas and wellness centres are a dime a dozen around the Klang Valley. You may even already have a few favourites where you frequent for a pampering session. Trust us, you're going to want to make space for one more that has just opened its doors last month.
Meet the new-age women-only wellness club that prides itself as "Malaysia's first modern self-care retreat" – Lax. Retreat. Its name is a play on the word "relax," representing its aim to be an oasis of relaxation and tranquility amidst the hustle and bustle of urban life.
Nestled within The Linc KL, it's the perfect space for your next girl's day out with your girlfriends – here are five reasons why.
Made by women for women
Co-founded by two sisters, Mardhiah and Labiba Nadwa Latiff, both of whom are well-versed in the world of beauty and self-care, this is a space that has been thoughtfully designed and curated to meet the needs of the modern-day woman. Sorry gentlemen, but this is a safe space for ladies only to unwind and fill her cup.
"Lax. is the new-age wellness club for the woman who prioritises her self-worth through indulgent pampering with girlfriends, looking to find a glimmer of peace and quiet amongst a busy lifestyle beyond the four walls," Mardhiah said about the concept.
Swoon-worthy interiors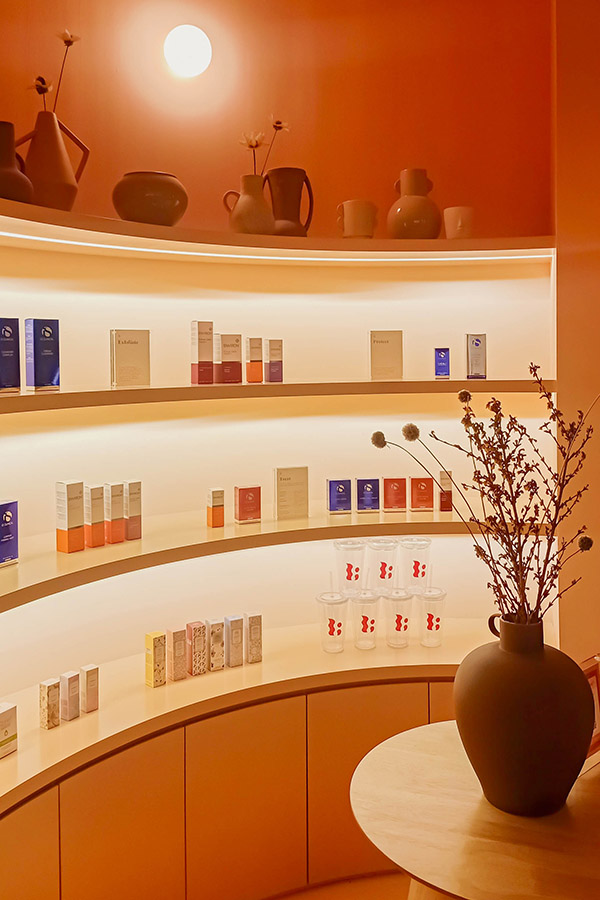 First thing you'll notice as you enter the urban retreat is the eye-catching, monochromatic interiors. Designed by creative, branding and design agency, Studio Kanta, the entire space is designed with femininity in mind, without being hyper-feminine – well-embodied by a warm coral and terracotta palette with splashes of mint green.
There's a long manicure bar near the front desk, constructed of a pink marble countertop and a high gloss mint base with plush velvet bar stools for seats. Rows of nail polish in every colour of the rainbow and between are lined up neatly behind the counter, serving as an aesthetic backdrop.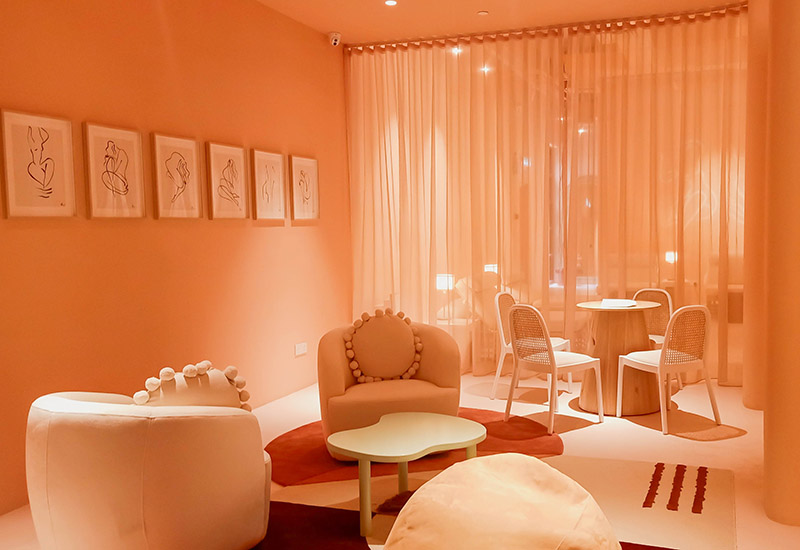 To the left of the space is a cosy lounge area where girlfriends can have conversations over drinks before treatment or enjoy their complimentary tea after. Further inside, behind a semi-transparent curtain, is the pedicure area, punctuated by custom rattan day beds and a feature wall with abstract paintings of the female body in various shapes and sizes, portraying the message of body positivity and inclusivity.
The treatment and facial rooms are more intimate, featuring vanity mirrors for all your selfie (they call it #laxfie here) needs. Now let's get to the selection of treatments available.
All-encompassing services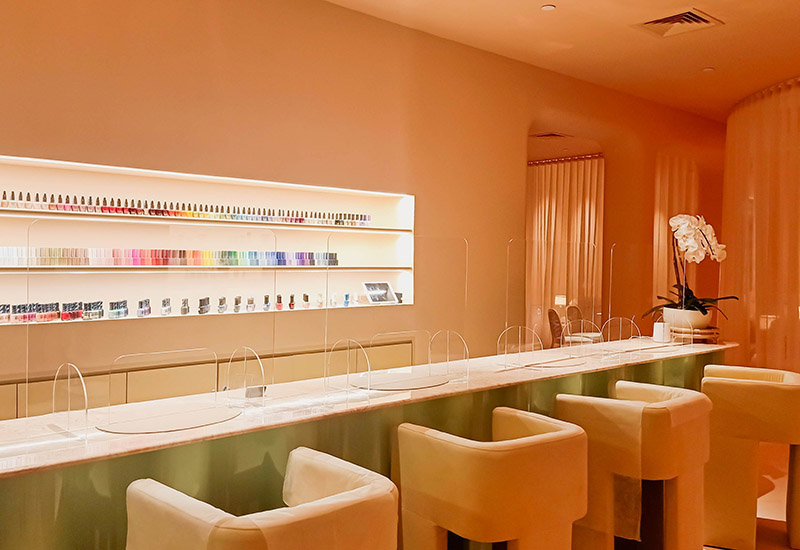 Whether you're looking for a facial, mani-pedi or body treatment, Lax. Retreat has it all. Working with familiar powerhouses in the beauty industry such as O.P.I, Orly, iS Clinical and Bioessentials, Lax offers a comprehensive range of specialised services and treatments to offer a complete self-care experience. You can book a glow facial, signature massage, foot scrub and pedicure for a day's worth of pampering or squeeze in a quick 40-minute facial during lunch hour, if you like!
Clinical equipment, spa experience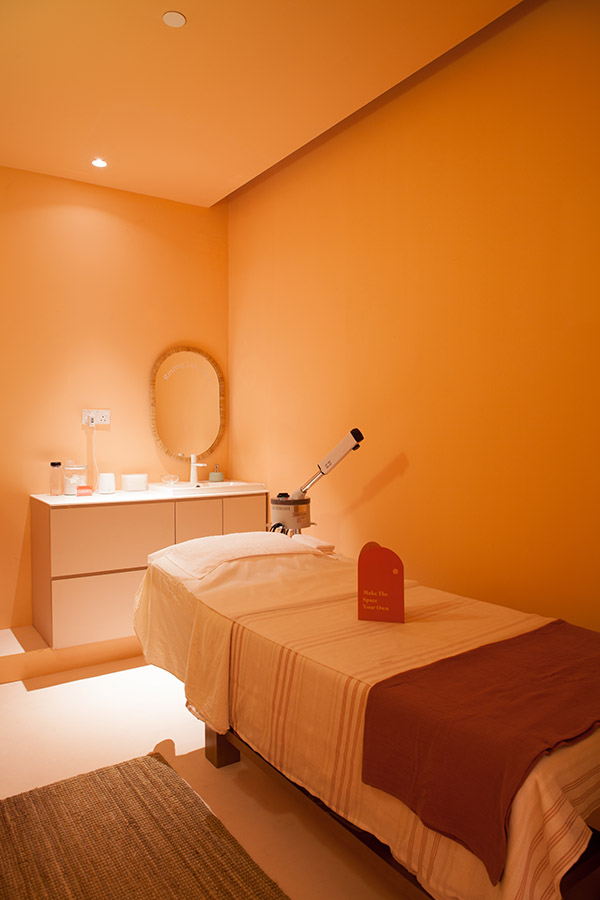 You may be wondering how the treatments at Lax compare to others. Well, combine the high-tech equipment you'll find at an aesthetic clinic and the laid-back, mindful spa experience of wellness centres and you'll have an idea. To be specific, Lax. Retreat is equipped clinical grade LED light therapy and microcurrent devices for their facials, as well as scientifically-backed products for all their face and body treatments. This represents the brand's commitment to modernising the beauty rituals we know and love, while setting new standards for result-driven treatments.
Little details matter here
Beyond the surface, it's really the little details that make the "Lax.perience" one-of-a-kind. Take for instance, the option to personalise your own scent, music and lighting for your treatment. You can choose from lavender and cedarwood, rose geranium or sweet orange to evoke calmness; play lo-fi beats or plug-in to your personal playlist during treatment; and dim the lights or turn it up as you please to achieve your optimum level of comfort and serenity.
Plus, you can forget about awkward or unnecessary interruptions thanks to the light orbs outside the treatment rooms which you can switch on or off from inside to let your therapist know when you're ready for treatment.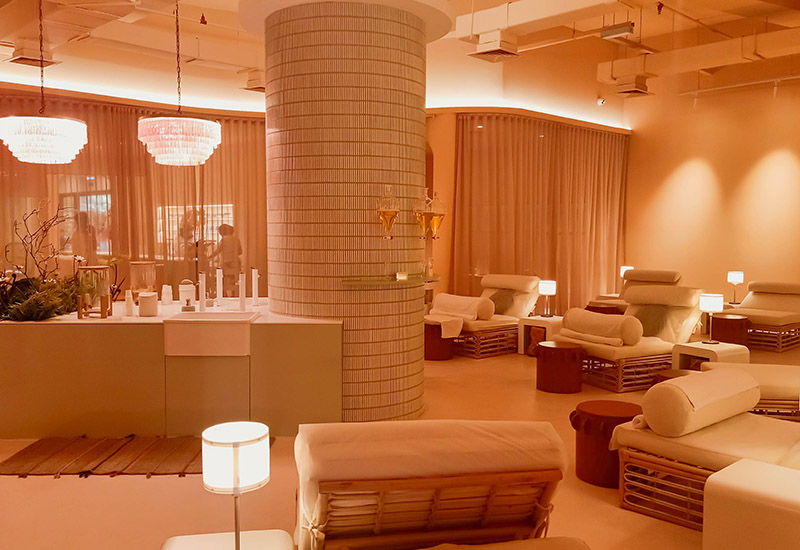 Bonus: Lax. Club membership
To enjoy exclusive prices and treats, you can sign up for the Lax. Club Membership, which will also entitle you to 5% off Lax. Shop items and early access to announcements and special events. Sign-ups can be made in-store for an annual subscription fee of RM399 to enjoy all the Lax. Perks.
For more information, log on to the official website here. To book an appointment, head over to Lax Retreat's Instagram page @lax.retreat.