Following the success of its micro-miniskirt—which was dubbed as "millennial it-girl must-have item" in 2022—Italian fashion house, Miu Miu intends to replicate the same success with its latest 'The Arcadie bag'. 
The recent campaign saw Gigi Hadid model the loaf-sized bag which was inspired by the work of Margaret Keane, an acclaimed American artist celebrated for her women-centric paintings. Keane's indomitable spirit, independence, and tale are naturally similar to Miu Miu's unmistakable attitude, which is wonderfully reflected by Gigi's movements, moods, and emotions.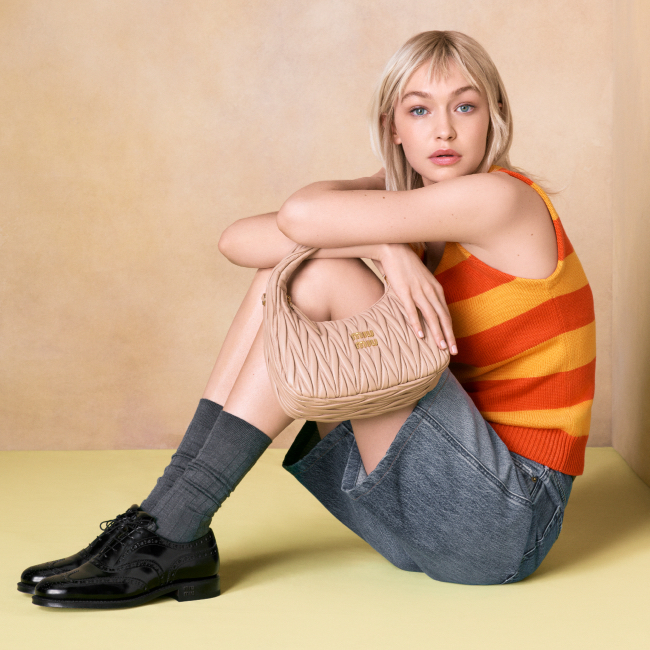 The richness of these idealised settings, tactile and genuine brushstrokes , is matched by the complexity of Miu Miu's signature matelassé. This signature Miu Miu material provides texture and depth to the duo of handbag forms by fusing modern lightness with leather craft traditions.
Watch the full Miu Miu Arcadie Bag campaign featuring Gigi Hadid below: