In the age of mass production, a Bufori – each bespoke with vintage inspiration– makes a lasting impression.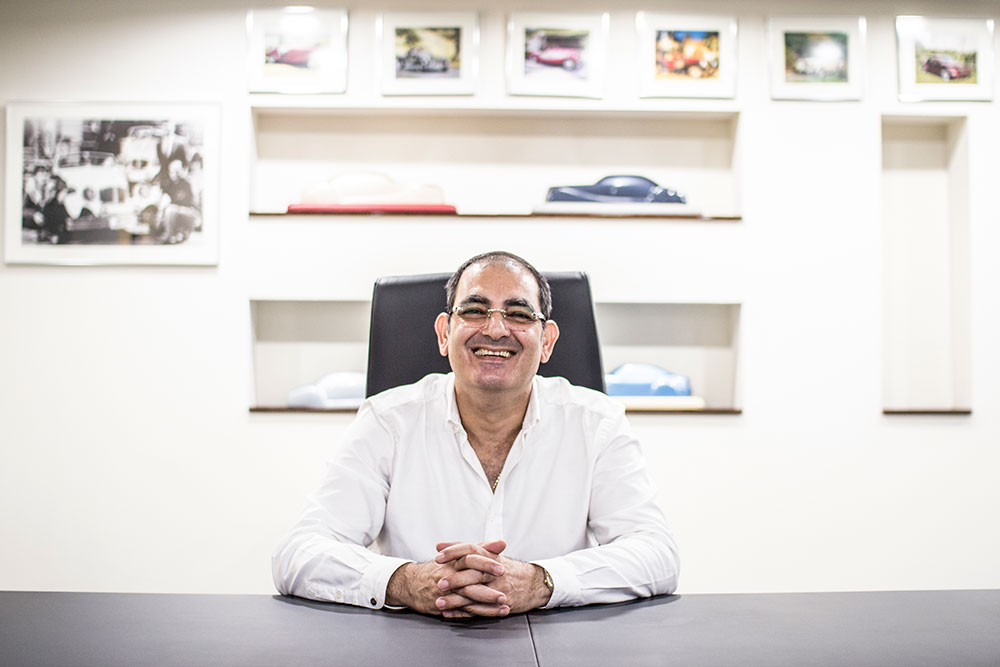 The year is 1986, and Gerry Khouri is brewing what would soon become his life's work in his backyard garage: a classic automobile built by his own two hands. His labour of love gains immense interest, compelling Gerry to build two sports cars for his brothers. The older Khouri brothers eventually only received their cars 16 years later – Gerry kept building them, and they kept getting purchased.
This was the birth of Bufori Motor Car Company, an Australian boutique automobile brand now proudly Malaysian in Tsi Business & Industrial Park. The facility is an all-in-one operations hub, from research and development to production and sales.
We took a tour of the Bufori factory and sat down with Gerry – a man of dedication, pioneering passion, and an honest love for four-wheeled wonders. From his wealth of experience in Malaysia (since 1998) comes great insight on what it takes to run a bespoke automobile business in a time of fast-moving mass production.
Here are the 8 keys that unlocked Bufori's doors to success.
First, a beginner's guide to Bufori Motor Car Company.
Dare to dream
"My two brothers backed me up when everybody thought I was a lunatic for building a car behind my house. When it was finished, they all wanted to be a part of it," Gerry says of his early days.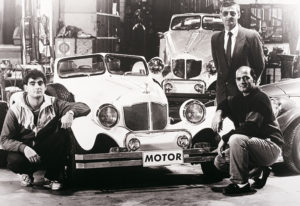 Getting a glimpse into the production process will convince you that a Bufori is as much a work of art as it is a luxury automobile. "We could go out there and design generic cars, but we chose this nostalgic styling because our clients are nostalgic – people who have achieved the best in life, usually middle-aged or older."
Like a true status symbol, Bufori makes a lasting impression at first glance. Today, the company exports to over 40 countries worldwide including China, Hong Kong, the United States and Middle Eastern countries. Each model is tested in Germany and homologated to European standards.
Create for the future, but go at own pace
Don't let the vintage look fool you – Buforis are equipped with the latest in technology, sometimes even ahead of the mainstream market. Driver aids and neatly hidden toolboxes are the least of it. Gerry reveals that Bufori is already considering alternative fuel, battery, and autonomous vehicles – but you won't see any imitations.
"We're always running our own race, so we've got our own technologies – they require a great deal of investment, but we hope to see them in the near future," he says. There's also the on-board diagnostic system, which enables any mechanic to access specific workshop manuals during repair or service.
Never underestimate the human touch
When asked what keeps Bufori in Malaysia, he replies without skipping a beat – the people. "We produce a niche, high-quality product in this environment, so we're only as good as the people. You see their mood in the consistency of seat stitches and welds."
Precision is a big deal, and that it is achieved without robots is impressive, to say the least. The human touch is present in all production stages. Designers, technicians and engineers draw, cut, stitch, paint, weld, mould and assemble every part, which is no small feat. Only 700 cars have been made in Bufori's lifespan, but quantity is clearly not the focus of a brand this desirable.
Money is important, but it's not everything
Being in the luxury segment, couldn't anyone with enough money make a car like Bufori? "You'd run out of money quick – but because we want to achieve something nobody else has ever achieved, we can design and develop a car and put it into production faster. There's no compromise to quality, security, or performance just because Bufori is a smaller outfit."
In fact, Gerry shares that this enables the team to make swifter decisions, practice simplicity, and be flexible to changes along the way.
"There's more than one way to skin a cat, they say – because we don't have the resources of larger car companies, we're always looking for alternative ways to achieve the objective. That's where creativity comes into play," he says.
Diversify to learn, learn to diversify
The company also takes on restoration projects, that acts as on-the-job training for workers. Through taking apart and restoring different models, they gain insight into what's out there, and how they can improve.
"Dealers sell Bufori cars for more than double the price they paid for the brand-new car."
Bufori models already display a firm grasp on industry expectations. "There's more to a car than an engine. We identify the best components, then build an integration solution that make them work together harmoniously," Gerry explains. In this manner, Bufori surpasses modification and assembly into the realm of invention. Almost 90% of everything inside the door is produced in-house.
Slated for upcoming release is the next-gen model, Bufori CS. Easily most progressive design-wise, it's under wraps to keep our curiosity alive – but Gerry promises it will be special. Work is also underway on a Grand Touring classic-coupe.
No idea is too crazy
Bespoke is putting it lightly – Gerry and the team thrive on new challenges. "We've done some crazy modifications because we struggle to say no," he admits laughingly. Think coffee maker, Chinese tea sets, clothes steamers, hookahs, shoe boxes, mobile offices, and retractable make-up compartments. At the push of a button, you can even change the light reflection on windows and dashboard to modify brightness in the car.
Precious gems dot Bufori's 'i' on the La Joya (Spanish for 'the jewel'). Oh, and that red pearl hue? Made of real pearl dust, homogenised with resin to produce one-of-a-kind paint.
Go deeper than surface level
"You don't get a Bufori to get from point A to B – it's your Rolex watch, something you take pride in. A Bufori is a car you've only got to see once to remember," Gerry says.
Still, with stainless steel chassis, kevlar composite fabric on crumple zones (seven times stronger than steel, absorbing energy in high-impact situations), fibre-glass trims and dashboard, the Bufori appeal isn't just chassis-deep. As Gerry says, the invisible is as beautiful as the visible.
The result? A Bufori's value can appreciate before it even leaves the facility, with Gerry saying, "Dealers sell it for more than double the price they paid for the brand-new car, simply because people don't want to wait for it."
Believe in product and potential
"We could go out there and design generic cars, but I want it to be in a class of its own," Gerry says.
Indeed, a Bufori makes a lasting first impression. Walking through the production facility, one can't help but admire the dedication and labour put into these contemporary classics. They speak of a craftsmanship that was the pulse of the automobile industry before the industrial revolution, evoking a certain romanticism that speaks for the passion and dedication of over 80 factory floor employees, and 20 more in offices.
"A Bufori is a car you've only got to see once to remember."
As for Gerry, one version of every model is parked in his garage except for the sought-after Geneva (only 13 worldwide), Bufori's production model that's coming to an end.
Tides of change may rise and fall rapidly in the automotive world, but boutique manufacturers like Bufori prove the timeless power of bespoke quality with an unforgiving eye for detail. That's more than enough reason for the industry to sit up and pay attention.
Gerry says, "I'm very passionate, whether it's designing a car, or making a component. We've got to do it from the heart, with pride. I think that's the secret to our longevity and success."
Head on to the official site for more on Bufori Motor Car Company, or follow the visual journey on Instagram @buforimotors.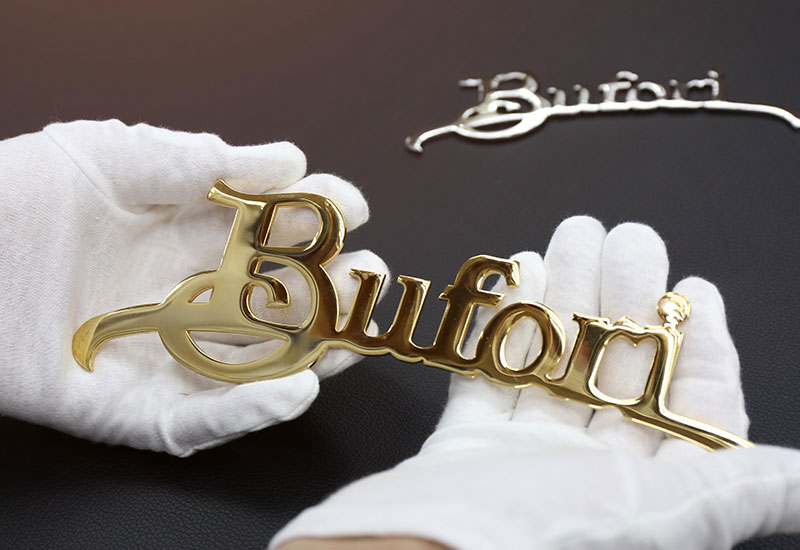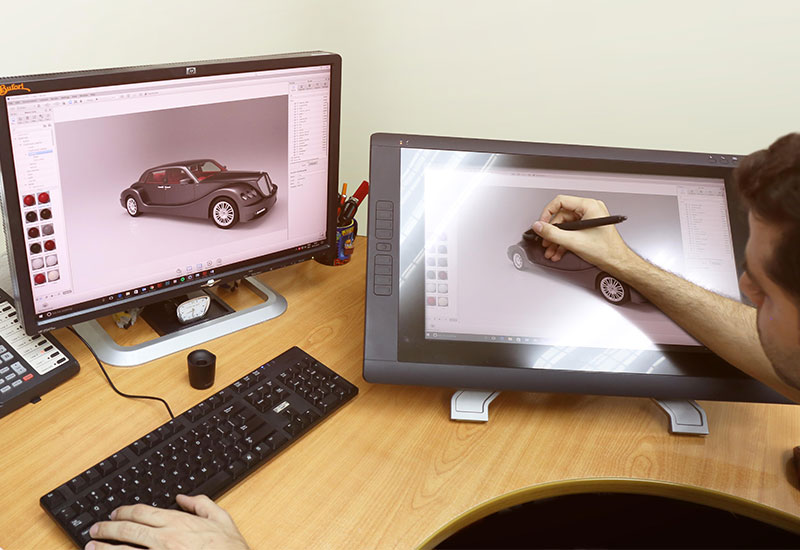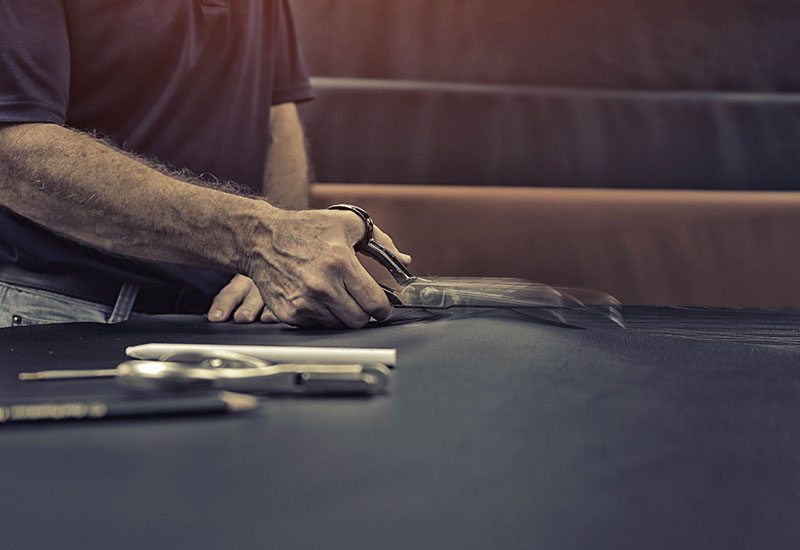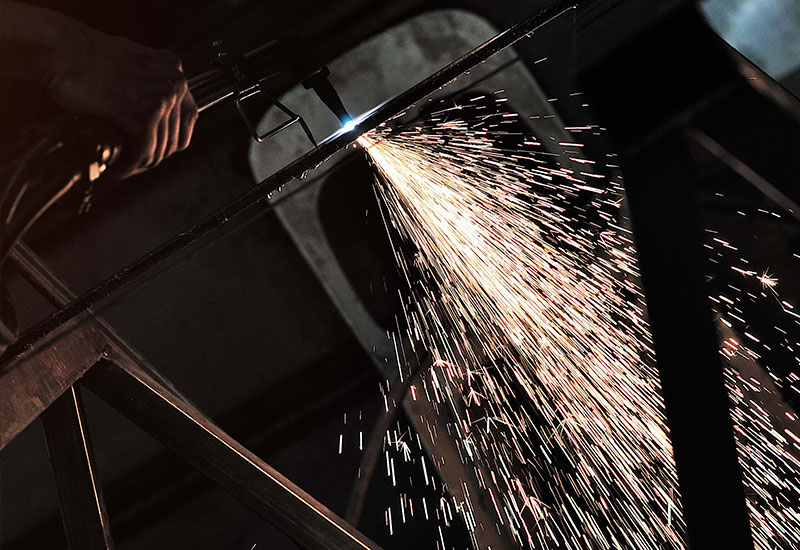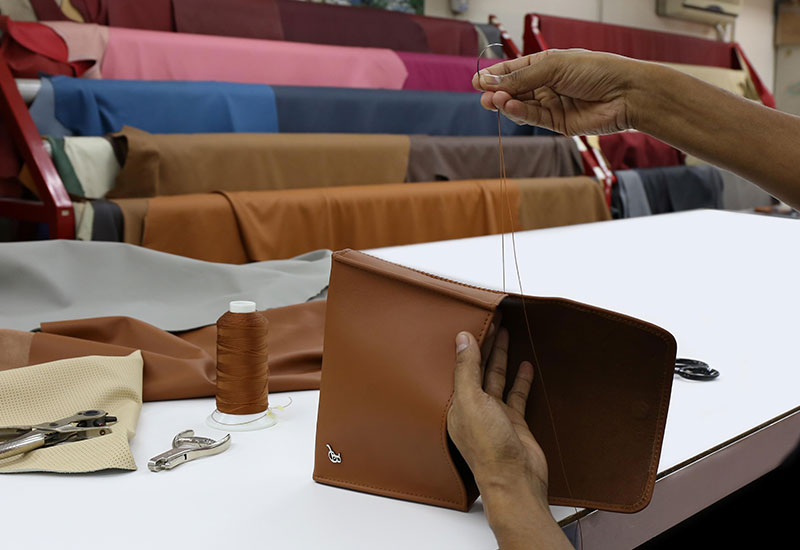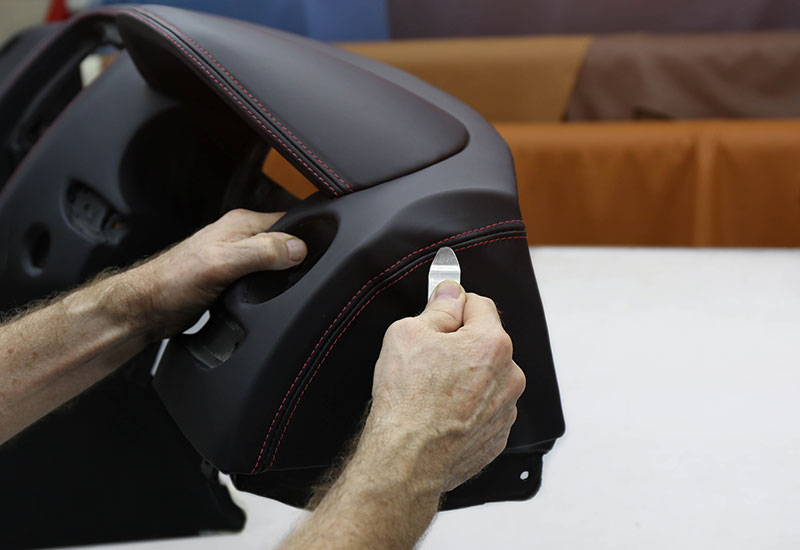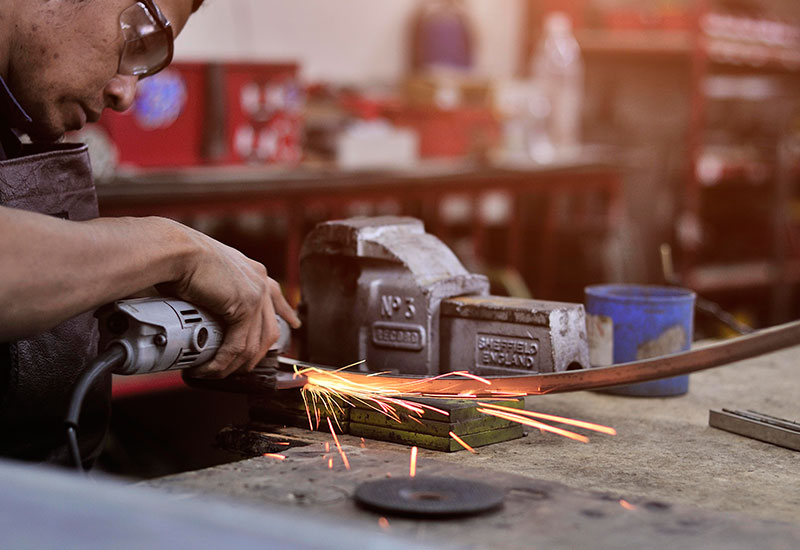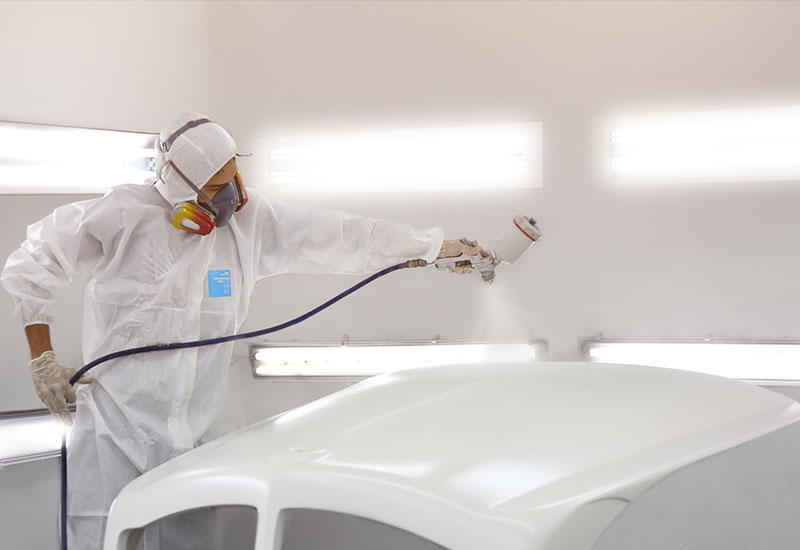 A glimpse into stages of craftsmanship in the Bufori production facility. Credit: Bufori Motors
Photography & videography: Gan Yew Chin