After many years of anticipation, Resorts World Genting has officially unveiled a sneak peak of its upcoming outdoor theme park: Genting SkyWorlds, set to open in the second quarter of the year.
Previewed to members of the media (including FirstClasse) via a live virtual event yesterday, Genting SkyWorlds is set to be "Southeast Asia's most anticipated theme park" with its unique highlight being its location at an elevation of six thousand feet above sea level.
"Genting SkyWorlds is the result of many years of hard work by our dedicated team members and our partners from all over the world. We are almost ready. We are putting the finishing touches to this amazing theme park, which we believe to be Southeast Asia's most anticipated theme park. We believe we will deliver the very best experience to our guests throughout this journey," said Mr. Lee Thiam Kit, Head of Business Operations and Strategies, Resorts World Genting (RWG).
He added that RWG has invested US$800 million (RM3.2 billion) into the park since its conception and believes it will make a valuable asset to the country's tourism industry.
Despite no longer being the first 20th Century Fox theme park as originally planned after Fox Entertainment terminated their agreement with Genting in 2018, it will still incorporate 20th Century Studios brands and intellectual properties among its rides and attractions. Other non-Fox intellectual properties make up the rest of the park, forming different "worlds" that give the theme park its name.
Uniquely themed worlds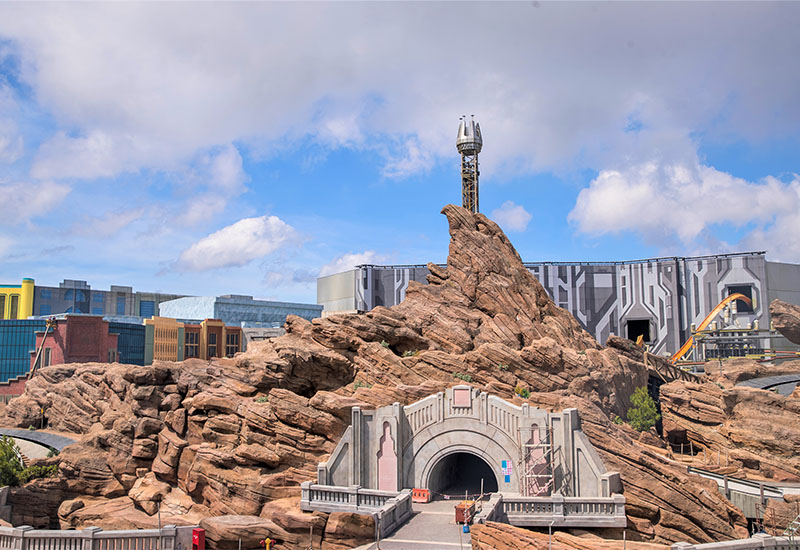 There will be nine movie and adventure-inspired worlds spanning across 26 acres in total: Eagle Mountain, Central Park, Liberty Lane, Robots Rivet Town, Andromeda Base, Ice Age, Studio Plaza, Epic and Rio. Each world will feature a host of family-friendly rides and attractions that are designed and curated to offer an immersive experience, as if taken straight out of a movie scene.
According to RWG's Head of Theme Parks Gregory Pearn, there will be 26 rides and attractions altogether, ranging from thrilling roller coasters to water rides. One notable highlight includes the world's first dual-powered rollercoaster ride called "Mad Ramp Peak" (which suspiciously sounds like "Mat Rempit"), offering a high-speed motorcycle race experience.
Retail and dining experiences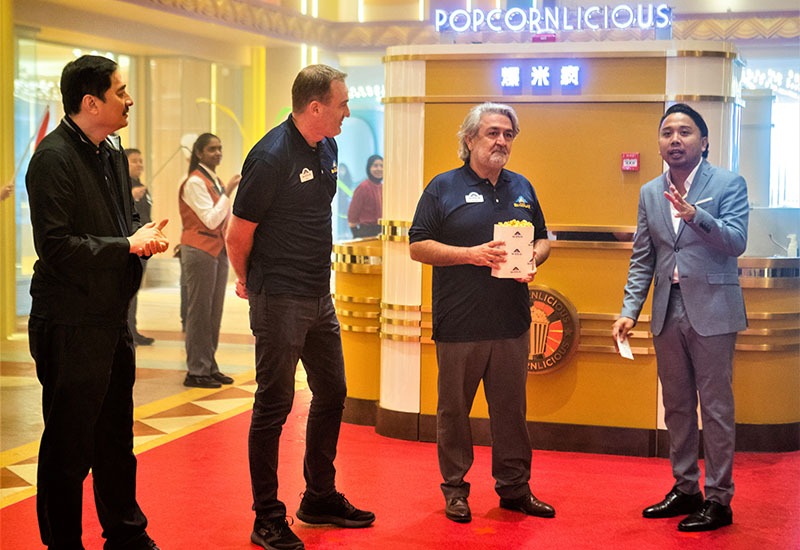 The rides and attractions will be complemented by themed retail, dining and entertainment experiences to provide a well-rounded experience for the entire family. Similar to other world-class theme parks (we're looking at Disney and Universal Studios), Genting SkyWorlds will also have its own unique flavoured popcorn for different worlds.
Admission and prices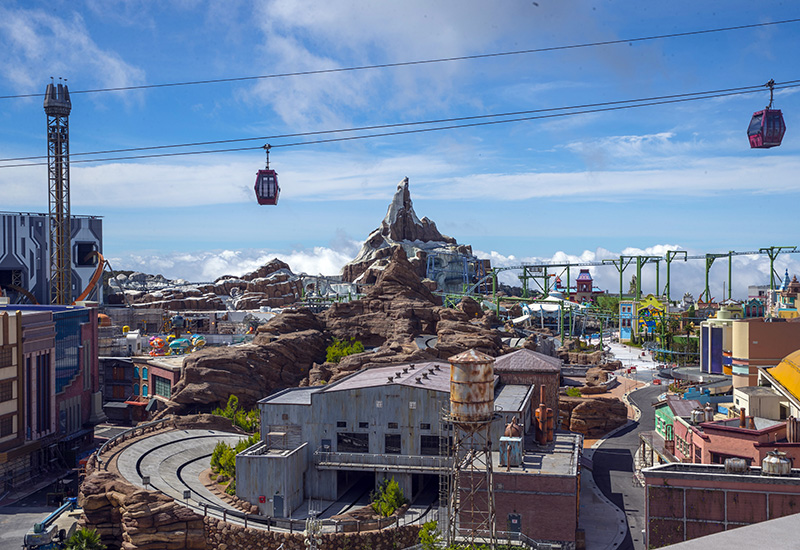 To avoid the long queues common in many theme parks, Genting SkyWorlds has partnered with Alibaba to employ virtual queue technology where guests can pre-book their spot on rides and attractions.
Unlike RWG's Skytropolis indoor theme park which offers a pay-per-ride option, guests will have to pay a standard admission fee to access all attractions in Genting SkyWorlds. The fee may vary according to age or height, which will be finalised and revealed closer to the opening date.
Barring unexpected circumstances, Genting SkyWorlds will open in the next quarter, targeting local visitors in accordance with the current travel bans and government standard operating procedures (SOPs).
Stay updated on the latest news from Genting SkyWorlds by signing up for their newsletter here.