View this post on Instagram
To celebrate its 30th anniversary, beauty brand fresh is setting out 30 commitments to build a better world for future generations, focused on people, planet and products.
Founded on the belief that beauty ties us to nature and each other, fresh has maintained its ethos of caring for the earth as we care for our own skin through Forever Fresh, the brand's new sustainability platform. In addition to sourcing ingredients responsibly and with respect for communities, the platform is also focused on developing eco-packaging and addressing climate issues.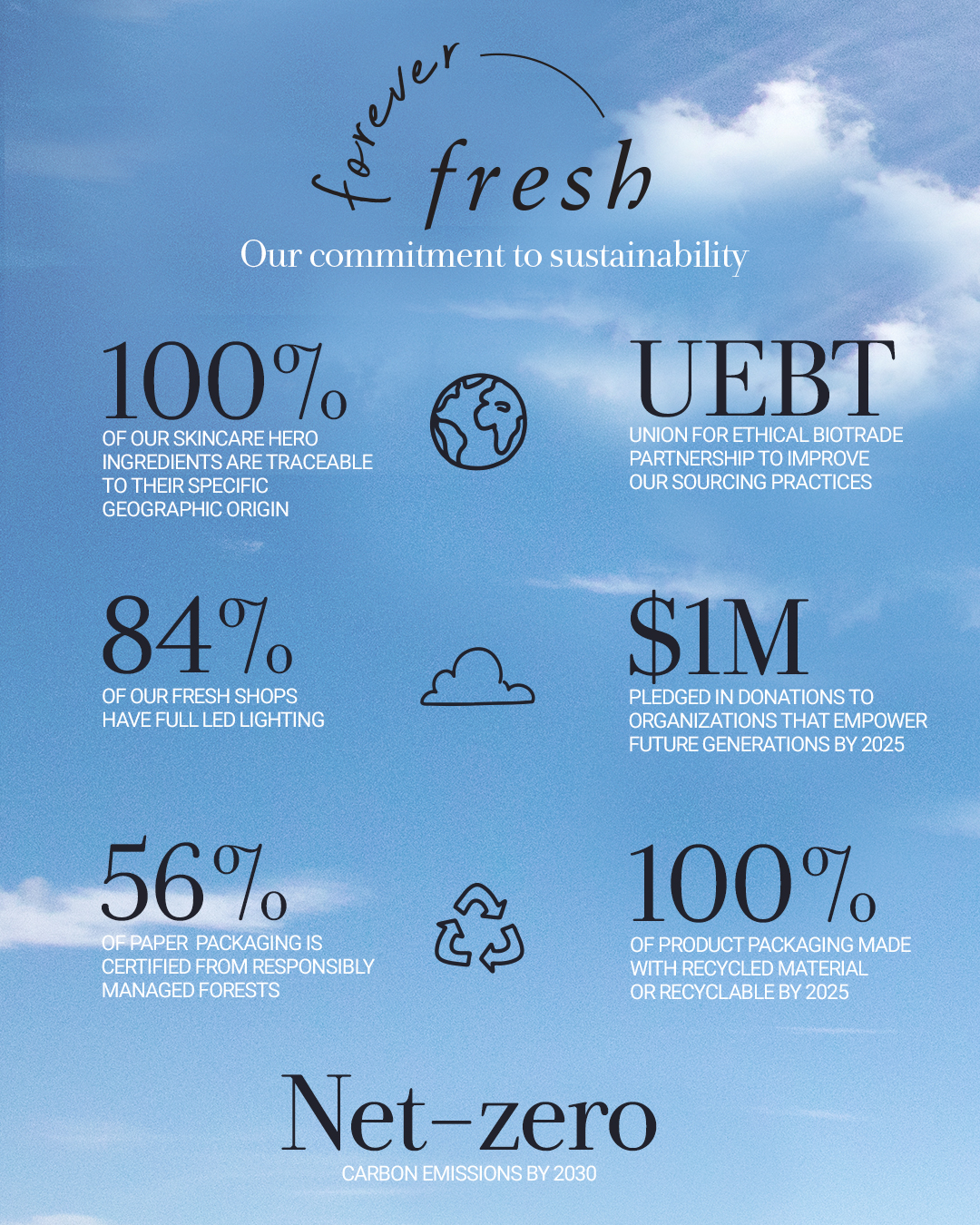 Accompanying the 30 commitments, fresh has also launched an audiovisual experience called 'A Fresh Take'. With the podcast centred around these commitments, 'A Fresh Take' explores issues ranging from body inclusivity and colourism, to carbon emissions and renewable energy, through mindful conversations and interviews. Additionally, each episode is kept under 15 minutes, as they are designed to be listened to while using a fresh mask.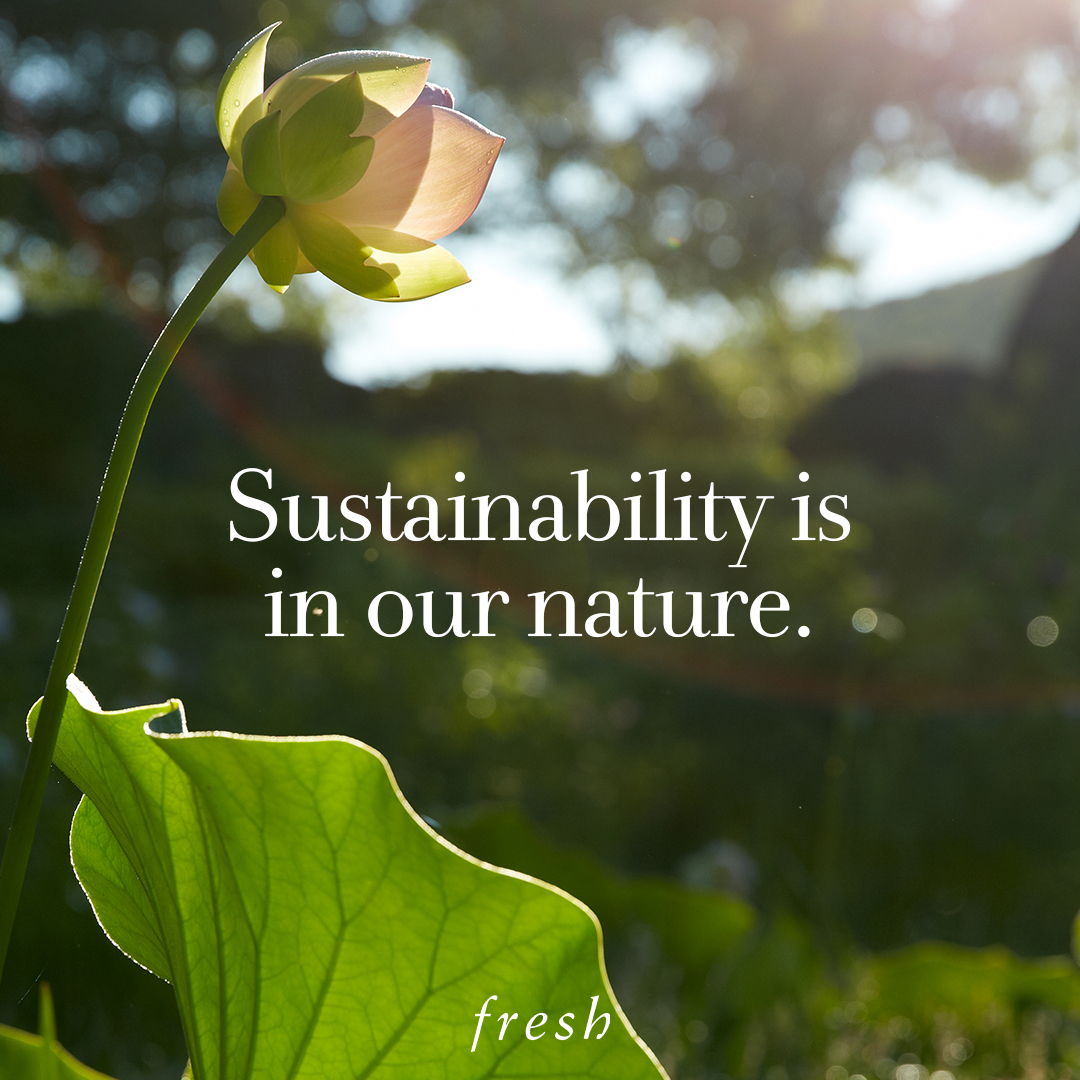 Establishing concrete timelines for their sustainability goals, fresh aims to have its product and gift set packaging be 100% recyclable, or made from recycled materials, by 2025. In terms of climate action, fresh's goal is to achieve net-zero carbon emissions by 2030, and source 100% renewable energy for Fresh shops globally by 2023. In addition, by 2025 the brand hopes to reduce emissions of shops and offices by 50%.
View this post on Instagram