With its perfectly curved case and unique contours, the Cintrée Curvex has been Franck Muller's most distinctive silhouette since 1992. The master watchmaker has set records and new standards for the Cintrée Curvex – presenting a refreshed design of the case which fully accentuates the timeless curves of the timepiece and takes its already trademark contours to the next level.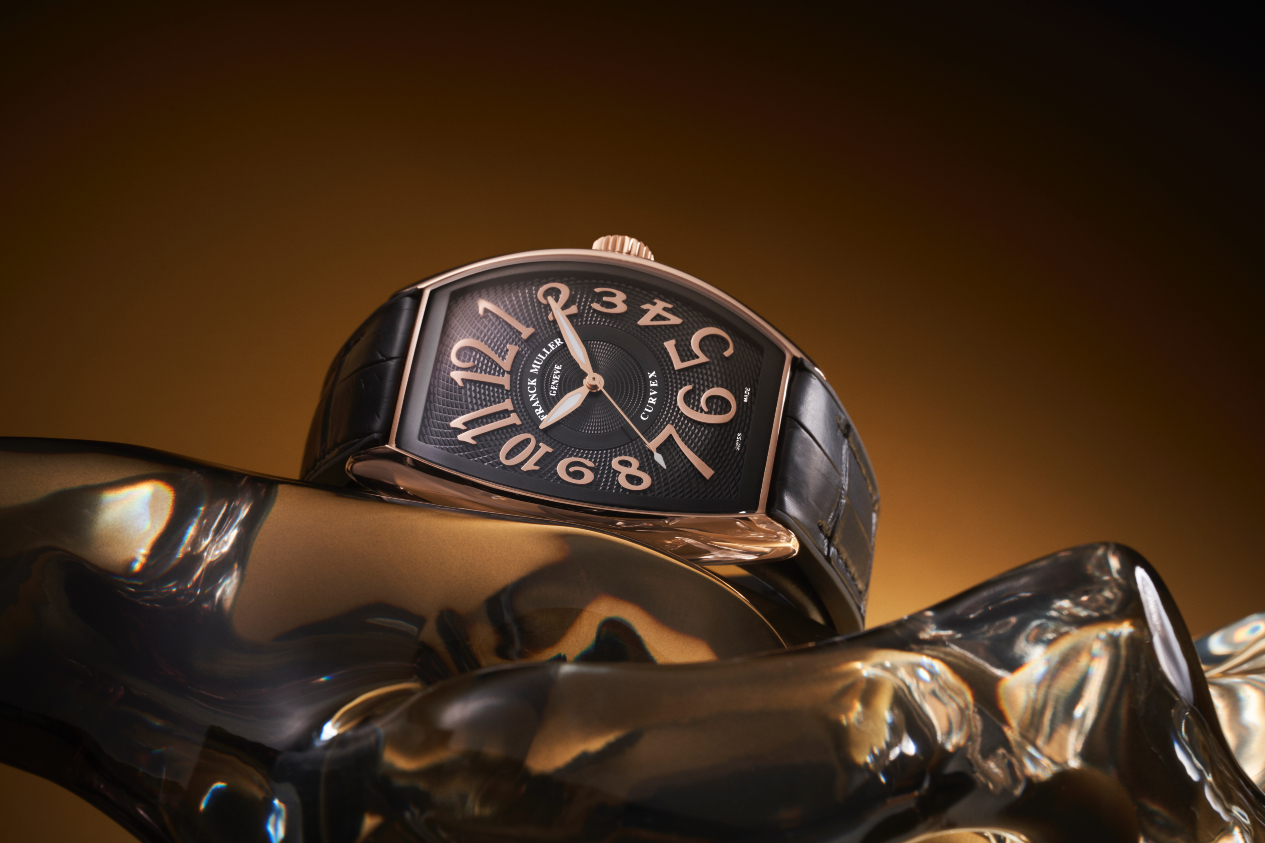 The iconic Cintrée Curvex case has been remarkably redesigned: a sapphire crystal extends fully across the display to the lugs for substantially greater visibility of the dial. Furthermore, the Curvex CX's sleek bezel is separate from its case, allowing for stunning two-tone treatments and highlighting the sensuous curves of the watch. The "invisible" bezel also affords increased visibility to the dial by limiting the amount of material used on the sides, a technically challenging feat that injects new life into the classic case shape. With straps directly integrated into the case, the watch offers enhanced comfort on the wrist.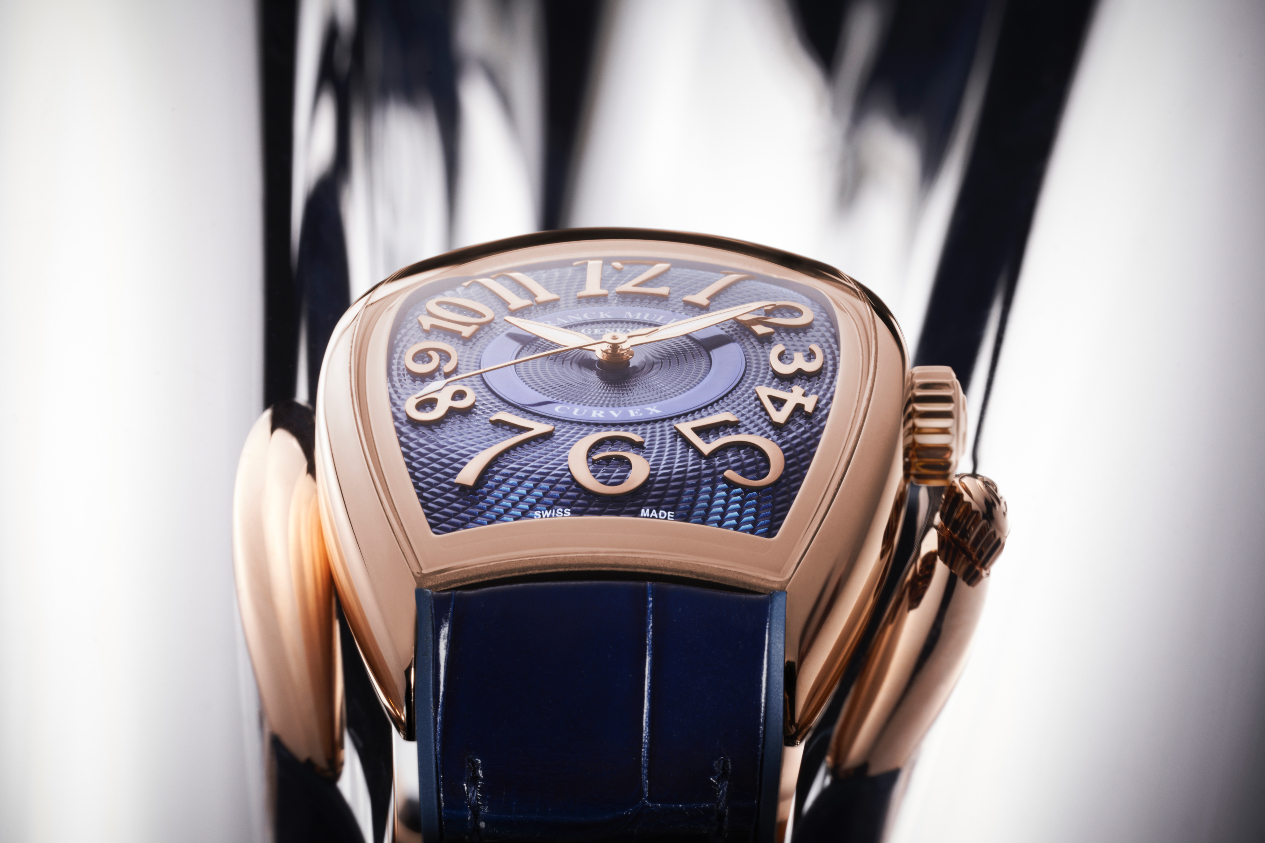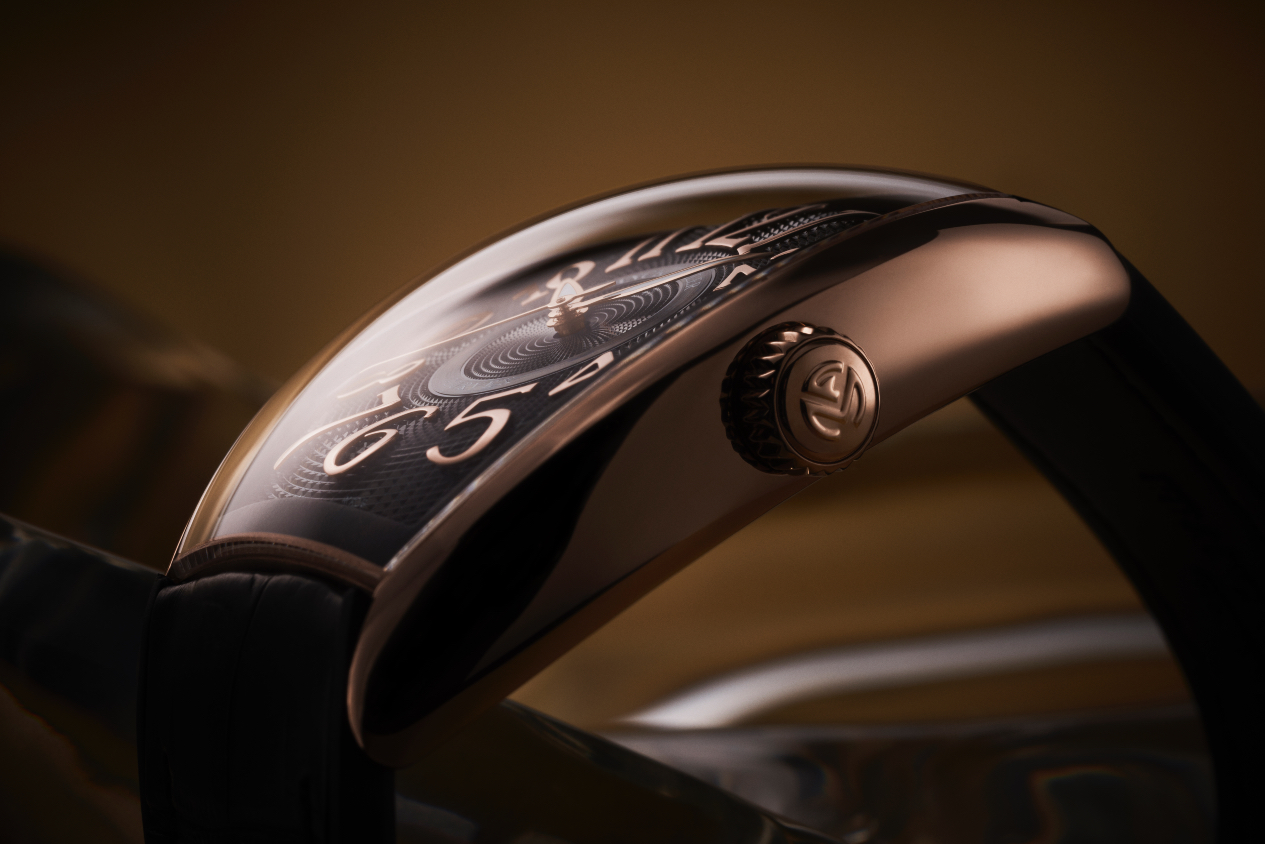 Specially developed for the Curvex CX, a new guilloché pattern was created, inspired by a Clous de Paris which is twisted, to give an impression of movement on the dial. Tiny three-dimensional pyramids on the dial reflect light off different facets, producing a glistening effect as they increase in size from the middle of the dial to the outer edges. Extensive research and development were involved in calculating precisely the perfect pattern of the new Clous de Paris spiral.
For more information, visit Franck Muller's website.
Photos by Franck Muller.