From the first hijab-wearing pro wrestler to a researcher for sustainable fuel production, find out how these 12 Malaysians are shaping their industries.
As we're currently suspended in a time that feels quite bleak, we all could use some uplifting news right about now. Then the Forbes 30 Under 30 Asia Class of 2020 list came out, with the acknowledgement of new ideas and the inspiration of fiery determination ready to bring some light and optimism back into our lives.
After a long process of selections from 3,500 nominations, research, and vetting processes, here are the 12 Malaysian entrepreneurs and change-makers who made it on this year's roster:
Anja Chong, Speed Skater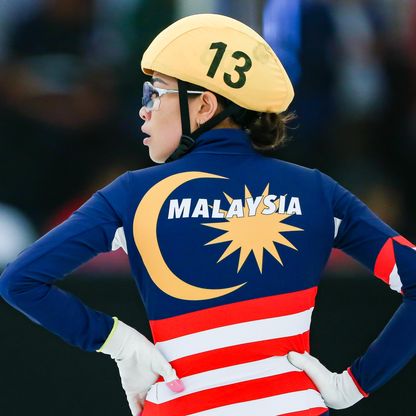 Also known as Malaysia's "Ice Queen", Anja Chong made Malaysia proud when she snagged four gold medals in speed skating at the Southeast Asia Games in 2017 and 2019. Her passion for women empowerment and supporting the disempowered led to her founding "Skate to Dream", a program to train and fund intellectually disabled athletes to compete at the Special Olympics. Aside from her successful career in sports, she is also a law graduate from the University of Nottingham, and heads business development at a trust company, Portcullis Trust Singapore. She's also the founder of an e-commerce lifestyle company, Alo Potentia, that aspires to champion sustainability while expanding a community of empowered women.
Adrian Hia, Investment Director at Kairous Capital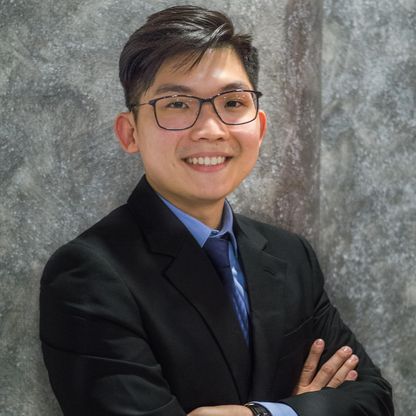 After cutting his teeth in the law industry, Adrian Hia is now an investment director at Kairous Capital, a VC firm investing in Greater China and Southeast Asia with about $50 million in assets under management. Since joining the company back in 2015 as one of its early employees, Hia has invested in companies such as Malaysian parking payment app JomParking, which allowed him to expand into Sri Lanka, Thailand, Indonesia and the Middle East. He also played a vital role in leading Kairous' investment in Chinese medtech startup SkinRun, which according to him, he helped turn profitable in just six months.
Arif Tukiman, Co-Founder and CEO of RunCloud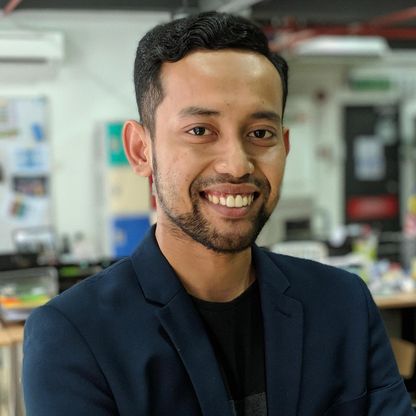 Arif Tukiman's humble roots traces back to when he started small with his team Amir Fazwan and Ahmad Fikrizaman when he was pursuing his undergraduate studies in Faculty of Computing at Universiti Teknologi Malaysia (UTM). Today, he is the co-founder and CEO of RunCloud, a centralised control panel that helps to deploy, configure, manage and monitor cloud servers. It was launched in 2016, and currently handles over 220,000 web applications from more than 100 countries, including the United States, the United Kingdom, and India. The startup also received the Startup World Cup for the Malaysian leg in 2018.
Ashiwin Vadiveloo, Postdoctoral Researcher on Microalgae 
As a postdoctoral researcher at Murdoch University in Australia, Ashiwin Vadiveloo is known for his work on microalgae and how the unicellular species can be utilised for treating wastewater as well as sustainable production of bioenergy. In 2015, he won the BASF Asia Pacific PhD Challenge competition for his innovation on adopting microalgae as an alternative source of fuel production. Vadiveloo also received the BP Advancing Energy Scholarship in 2019.
Lennise Ng and Aizat Raim, Co-Founders of Dropee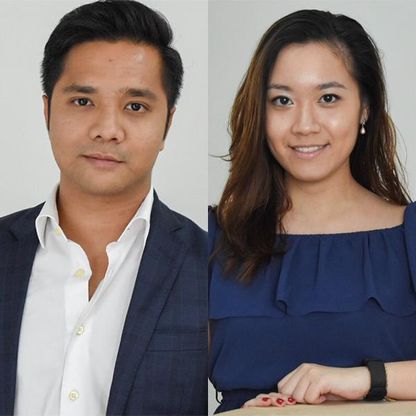 Kuala Lumpur-based startup Dropee is the brainchild of Lennise Ng and Aizat Raim that was co-founded in 2016. This B2B online marketplace works by connecting retailers to wholesale suppliers to keep ordering and payments streamlined. In 2019, Dropee managed to raise $341,213 in seed round funding led by Vynn Capital. To date, the platform has over 1000 suppliers, including industry giants such as Unilever and Nestle. It also has more than 3000 local retailers currently under its wing.
Joshua Smith, Co-Founder and CTO of MyPay
Joshua Smith launched integrated online platform for payments to government agencies MyPay in August 2019. Users can make payments for fines, bail, and student loans to 3 of the 10 government agencies in the country via the platform. MyPay currently has more than 100,000 users, including 6000 active users every month. Prior to MyPay's inception in 2018, Smith led the analytics team at Uber, served as a technology consultant at Accenture, and was also an analyst at Citi.
Nor 'Phoenix' Diana, Pro Wrestler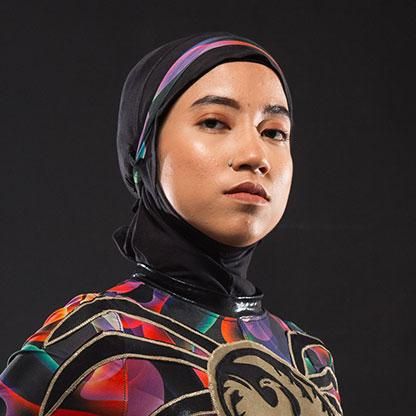 Nor Diana is knocking stereotypes and barriers out of the park, being Malaysia's first hijab-wearing female pro wrestler. She takes on the name "Phoenix" in the ring, and made history when she became the first female winner of the Malaysia Pro Wrestling (MyPW) Wrestlecon championship in July 2019. Following her triumph, Nor left her full time job to pursue training in London in November 2019 with the UK's Pro Wrestling: EVE. Though she has been criticised in Malaysia for fighting as well as her tight costumes, her involvement in the sport has served as an inspiration among young women in Malaysia to not only gain interest in wrestling, but also as a figure of empowerment. 
Jevin Singh, Co-Founder of RAGE Coffee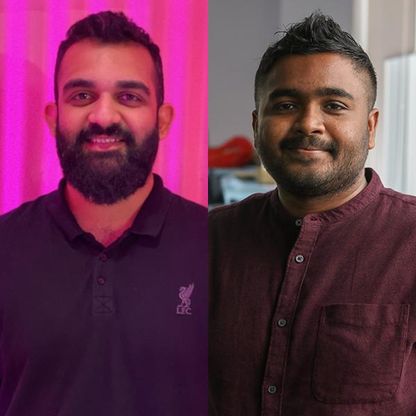 If you've ever gotten your daily cup of joe from RAGE, now's the time to get to know the two minds behind it. It all started when Jevin Singh had to drop out of college and work as an Uber driver due to dire lack of funds, and he would often socialise with other drivers over a humble cup of coffee. However, finding a reasonably priced yet high-quality coffee wasn't the easiest to come by, and that was what inspired Singh to partner with now co-founder Mohamed Afzal to start RAGE Coffee. RAGE implements technology to help determine their customers' preferences to help minimise waste, thus keeping their coffee at an affordable price without sacrificing quality. They currently have 12 outlets in Malaysia, and customers can preorder their daily caffeine fix via the RAGE app for pickup or deliveries.
Wan Hasifi Amin Wan Zaidon, Co-Founder and Managing Director of Baituljannah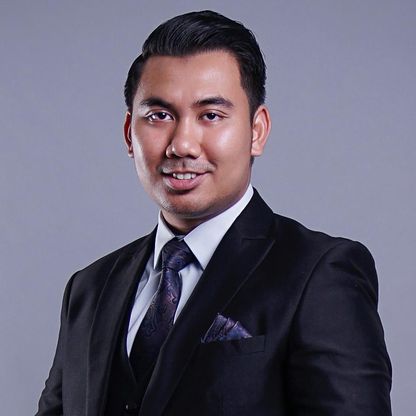 Though Wan Hasifi Amin Wan Zaidon is a medical doctor by training, he made it to the Forbes list as co-founder and managing director of Baituljannah – a matchmaking website for Muslims to help single Muslims spouses in a way that's safe, convenient, and permissible under Islamic law. According to Wan Zaidon, Baituljannah has about 500,000 registered users, and has helped around 25,000 Muslims across Malaysia, Brunei, and Singapore find their matches since it first launched in 2017. Baituljannah was made available via Android App in December 2019, and will launch an iOS version in April 2020.
Wei Xiang (Jason) Ooi, Co-Founder of Agrain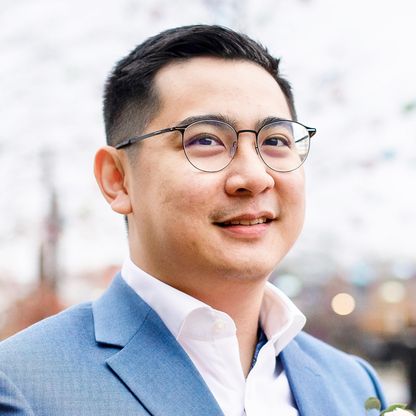 If you're a health and fitness junkie, you must've heard of customisable health food store Agrain. Co-founder Jason Ooi started Agrain as a pivot from his previous concept, Hale, which also served healthy meals but sans the customisation. The former dishes up warm grain bowls that's tailor-made to your preferences, featuring Western-inspired recipes with Asian influences. Customers can basically build their meals using a varied selection of carbs, proteins, supplements, toppings, and dressings to suit everyone's needs and tastes. Agrain already has 5 outlets in Malaysia, and plans to grow up to 10 outlets, and 60 pickup locations in 2020.
Zac Liew, Co-Founder of Curlec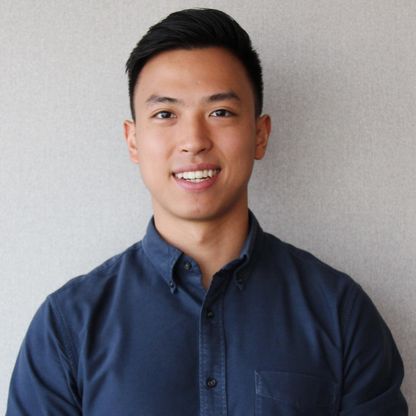 We all saw this coming – but of course Zac Liew of Curlec made the list. The fintech startup uses its automated platform to help SMEs that have been overlooked by traditional banks to collect recurring payments, replacing manual methods like cash, cheques, or credit cards. Ever since its inception in 2017, Curlec has processed $50 million in transactions, and has more than 300 businesses using the platform, including large companies and other fintech companies such as Funding Societies and StashAway.
Yi Hern Chang, Founder of JomRun 
Yi Hern Chang's story in founding his startup JomRun is a testimonial to how chasing your passion can eventually bear fruit. He left Oxford University in the middle of his master's degree in engineering to focus on running JomRun, which very quickly grew to become the largest ticketing portal for sporting events in Malaysia. After launching in 2017, the startup now has over 1 million users and attracts about 150,000 people to its events on average every month. To date, JomRun has also organised and partnered with more than 1000 sporting events and is currently in the works to expand regionally to Indonesia, Cambodia and Singapore. Here's a fun fact about JomRun too – the inspiration for the startup came from Pokémon Go after Chang saw how the mobile game in a way helped millions of people worldwide to walk around and exercise more often.