Fiziwoo has debuted his SS23 collection at the Kuala Lumpur Fashion Week, inspired by mangoes (Harumanis) and his new florally boutique setting. With this, Fiziwoo is continuing the legacy of "The Orchard", which began in 2019 when he launched a collection inspired by durian. The upcoming collection delves further into yet another well-known tropical fruit, the mango.
Harumanis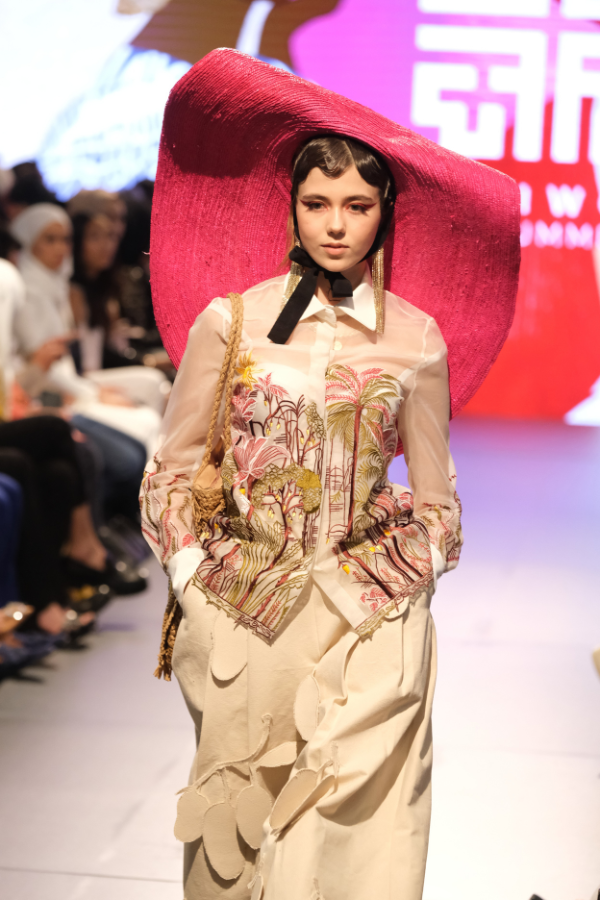 Known as the "Musang King" of Perlis mangoes, Fiziwoo incorporates both Harumanis' appearance and the sensation of biting into a piece of fruit. The luxurious range feature slogans, mouthwatering colour schemes, playful designs, lovely hand embroidery, tambour beads, and mango appliques, created by the company's highly-skilled artisans.
Bringing edgy silhouettes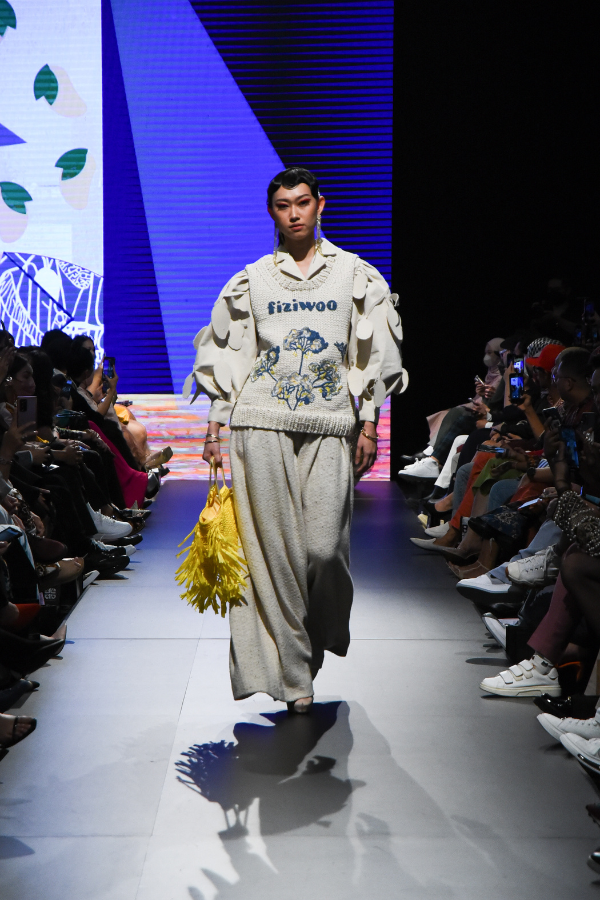 Moving away from the brand's traditional soft and feminine look, which has been a trademark for the past ten years, Fiziwoo welcomes androgynous and edgy looks. Fiziwoo pays homage to 90s "Hip Hop" culture as a hint that the brand is prepared to move away from consistent silhouettes.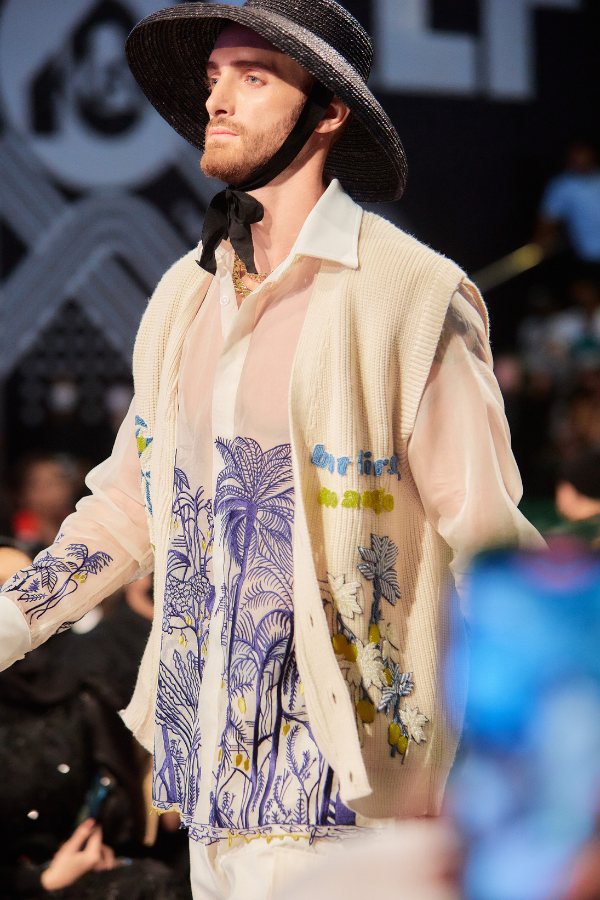 The brand is set to be more refined and playful as we look to the future and the changing environment. Fiziwoo also wants its customers to partake in the eccentricity of the Harumanis by offering items like cargo pants with mango appliques and "graffiti"-inspired patterns in blue and yellow.
Details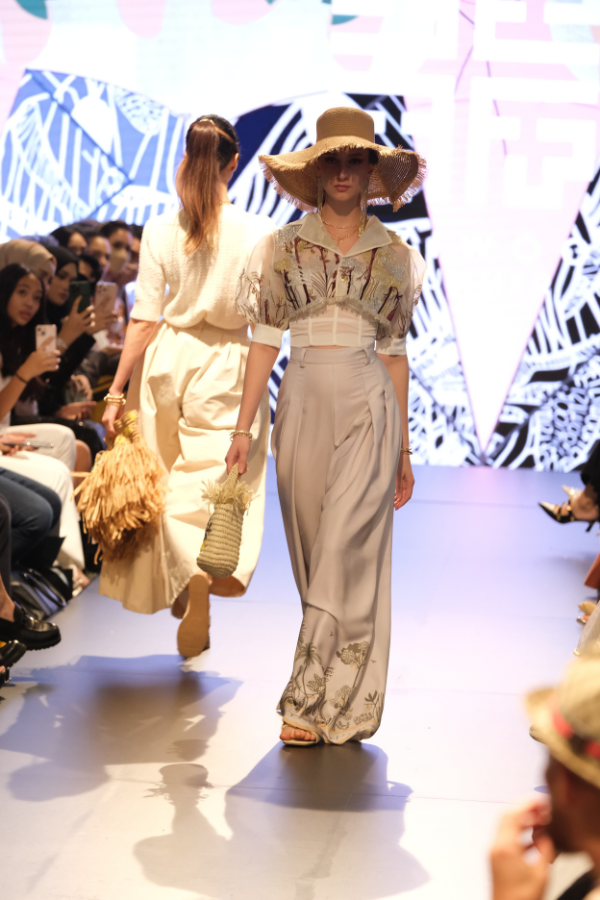 The collection glorifies garments embellished with a variety of techniques, such as hand-embroidered see-through tops chosen by Fiziwoo's artisans and knit tops that have been expertly beaded using phrases like "it takes two to mango."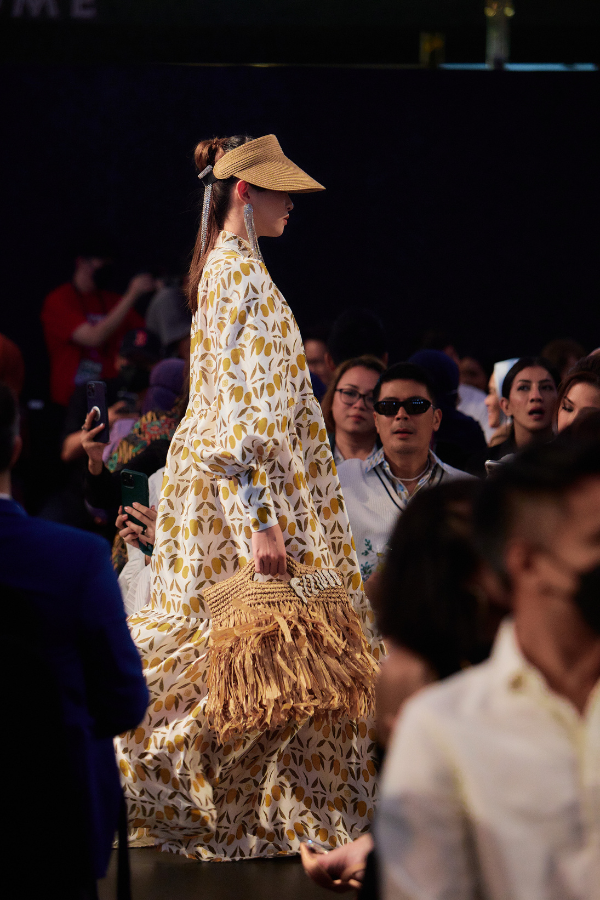 The goal of this collection is to maximise creativity while enhancing the flavour, texture, and appearance of the mango through gorgeous pieces suitable for wearing on any tropical vacation.
Photos by Fiziwoo.